Running Towards or Running From
Throughout history, mass migrations have been running towards or running from!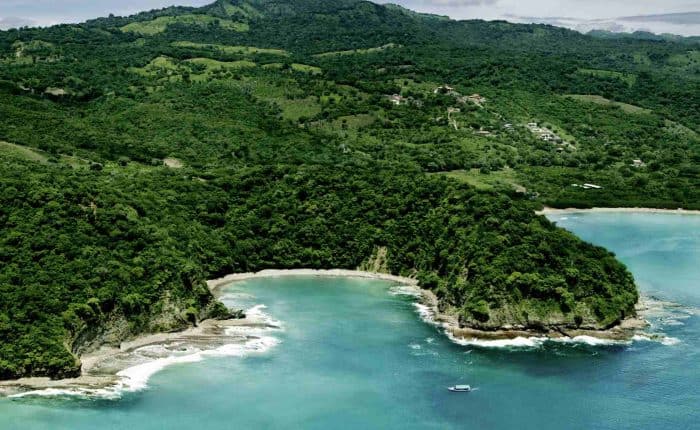 There are two kinds of people who move overseas.
There are those who are running from something and those who are running towards something.
At different times in history, people ran from something for differing reasons. Many ran from religious persecution. The Irish came to the U.S. because they were running from famine. Other people ran towards something.  For example, many have come to the United States for opportunity and freedom, or simply because they wanted to come to the U.S because of everything the American dream held for them.
Throughout history, mass migrations have been running towards or running from. The same holds true for the mass migration toward Central America. The types of persecution that are happening today in places like the U.S., at least on the surface, are not as severe as some of the persecutions that have happened in the past. Barbaric, tortuous methods have stopped. But political persecution or religious persecution, or some combination of that, is happening. People feel it, and they say, "I have got to get out of here."
If you're looking to settle overseas and you want to strategize how to make it a reality, reach out to us today!

Central America Offers Freedom
Places like Central America, which is considered the developing world, offer a level of freedom that is hard to imagine. It's part of the paradox (more about the paradox in a minute). People have a hard time imagining that it's freer when you move to a developing country.
However, the fact of the matter is the governments in Central America don't have the same kinds of resources. Whether it's monetary resources, oversight, or big brother kinds of methods, Central American governments don't have the money or the resources to implement tactics. Consequently, you don't have the nanny state at anywhere near the same level that you see in the U.S. and Canada.
Not surprisingly, this a big part of why we have seen a big migration out of North America in the last couple of years. Not just from the U.S. but also from Canada where the lockdowns and the COVID protocols are more stringent. And even from Australia, New Zealand, and Britain, where the lockdowns have been draconian.
Lockdowns and restrictions of personal freedoms in ways that we couldn't have imagined possible are now coming out of a British colonial heritage. We think that this kind of thing only happens in other countries—it can't happen here. In truth, running away from oppression has driven a large migration overseas in the last two years.
That's one side of the equation.

The Other Side of the Equation
People are also running towards something. More freedom. As a general rule, people running towards something are generally looking for two more things, quality of life (we'll dissect that in a second) and/or a lower cost of living. This is where the paradox I mentioned earlier comes in.
FREE GUIDE! Get Essential Information on Protecting Your Assets
18 STEPS TO IMPLEMENTING YOUR PLAN B
People don't understand how it's possible to have a higher quality of life in a developing country—while it costs less. I'm living in the States right now. For me, to increase my quality of life and eat out more, or go for a big steak dinner, it costs a lot of money to do that. If I want to go to the movies once a month, I'm going to pay $20 for my ticket and $10 for my popcorn.
If I take my wife, it's a $50-$75 date night—to see a movie and eat some popcorn.
Whereas in a country like Nicaragua, Panama, Costa Rica, or Belize you can go see a movie for $3-$5. You can have popcorn for $2 or $3. Date nights are $10-$15 instead of $75. Plus, you sit in the La-Z-Boy recliner and they bring the concessions to you. You're watching the same movie in English but instead of sitting in a normal theater seat, you're sitting in a La-Z-Boy recliner and somebody's bringing you your food. The quality of life and service is higher. The cost to enjoy it is much less. Wonderfully paradoxical.
More Free Time
In a place like Nicaragua, Panama, or Costa Rica, deep cleaning of your house might cost you $20, possibly even less. If you have a person clean your house, all of a sudden, your time is freed up. And it's not a clean the bathroom, mop the floors and done procedure. It's pulling out the stove, refrigerator, washing inside the refrigerator. Everything you don't do, or don't want to do is taken care of. Your house will never have been so clean.
Chores take your time. People don't understand what having a maid means—until you have one. It means no chores. And when you have no chores, you have all this free time. You can get these big blocks of free time, especially on the weekends when you might have a whole list of chores to do. You can also have a part-time handyman and maid. The cost of that might be a few hundred dollars a month to have part-time or even full-time help. Suddenly you have a ton of free time to do the things that you love doing. Your quality of life goes up dramatically while the cost is minimal.
Eating Healthy
When we were living in Managua, Nicaragua, we had a coffee sack of fruits and vegetables delivered to our house every Tuesday morning for $8. We couldn't eat it all. We gave it to our help. We gave it to friends. Imagine a giant sack of fresh, organic fruits and vegetables for $8, delivered to your door every week. We could add in cheese, meats, and eggs. It was incredibly inexpensive. If you want to eat organic hormone-free meats and range-free food, welcome to the norm in Central America.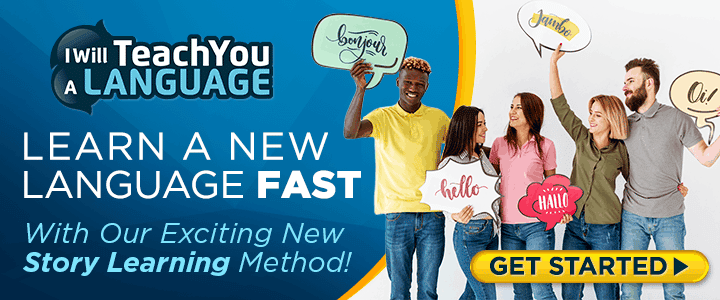 All that product is outrageously expensive in the United States and Canada. In a country like Nicaragua, Panama, or Costa Rica, it's the opposite. It's the least expensive food there is. You now have this incredibly healthy eating lifestyle which costs less than running down to the Giant Eagle or Walmart Superstore. The paradox is hard for people to imagine. "How can I have a higher quality of life that costs less in Latin American?"
The truth is, you definitely can. This is a big factor that drives people to run towards a destination.
Whether it's one Thing or Weather it's Another Thing
People love the weather in Central America. No winter. Steady temperatures that don't fluctuate daily. It's a dream come true for people from cold, northern climates. Some people like the beach and some people like the mountains. Some people like modern cities and some people like colonial cities. There are many types of geography in the region making Central America attractive for people to run towards the tropics. Freedom. High quality of life. Great weather. A lower cost of living.
The Next Steps
Our experts are a fantastic resource for people who are considering that move overseas.  They look forward to discussing all options you have and to provide you all the support you need to enable you to take the right decision face to your specific needs!  Book a call today!

Here are more articles to help you move overseas:
The Difference Between Residency and Citizenship
Citizenship By Investment – A Desire To Stay Global

Like Our Articles?
Then make sure to check out our Bookstore... we have titles packed full of premium offshore intel. Instant Download - Print off for your private library before the government demands we take these down!