Living and Working in Panama – A Day in My Dream Life
The view from our patio.  Rent is $500/month.
The first order of business working in Panama is when my feet hit the floor is to throw open the curtains to our one-bedroom beachfront apartment and look out at the amazing ocean view.  My wife and I have been living in Panama – the Pedasi area of Panama – for about six months now in a little fishing community called El Ciruelo. I could rehash the past four and a half years of my life in Panama up until this point, but that would be a book, not an article.  So here is just a snapshot into the dream life we live here as expats-turned-immigrants, living and working in Panama.
As the curtains open and I look out to the beautiful Pacific Ocean, bathed in the soft glow of dawn, I always take a moment to appreciate where we are and consider how lucky we are to be here.  Sometimes it seems like yesterday I was a poor post-grad English Lit Major, working nights waiting tables and teaching martial arts in the day.  I was struggling to make ends meet with the rising cost of living in Denver, and each month became more and more suffocating.  I battled with the choice between pursuing my passion to open a Jiu Jitsu Academy (mountains of debt, red tape, and regulations made this a pipe dream) or going the "safe" route, trying to find a job as an English teacher where I would make far less than I was making waiting tables.
Thankfully, now, that is a distant memory as I start hand-grinding the most delicious coffee I've ever had in my life.  Roasted in Eco Venao resorts and grown in the mountains of Boquete, the folks at Venao Roastery are truly passionate about coffee and all the subtleties that go into each cup; from the farm to the roasting, packaging, and brewing.  I make mine with a Kalita coffee filter.  It takes a bit longer but is so worth the wait.  My wife says it perfectly when talking about the simplicity of living the beach life in Panama, "We don't have all the things, but we have enough, and what we have is really, really nice."  The delicious coffee, homemade tea tree soaps, farm fresh vegetables, and daily fresh fish are all perks of living in Pedasi.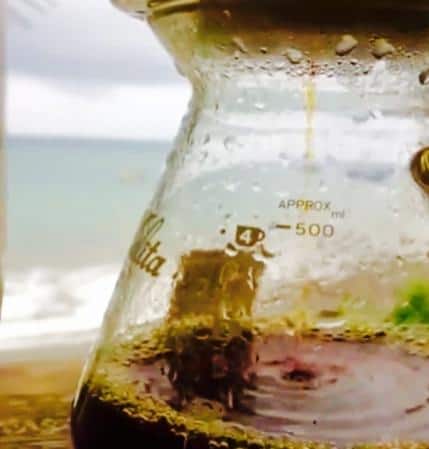 Organic roasted coffee from the mountains of Panama, roasted in-house at Eco Venao Roastery.
Feeling full of gratitude and caffeine, our little gang loads up into the diesel 4Runner (diesel is a popular option here in Panama, costing about $1.75/gallon).  Carla, my wife, works as a receptionist at Beach Break Surf Camp Hotel, a cozy, beachfront boutique hotel that specializes in surf coaching and provides a warm family atmosphere (as well as the best pizza on the beach at Pizza Gavilan).
I am a Brazilian Jiu Jitsu Black Belt, and after four amazing years of founding and running the nonprofit, Alley Cat Fitness Foundation, I've opened Playa Venao Brazilian Jiu Jitsu.  There was a need in this growing beach community of locals and expats for health and fitness activities for both kids and adults.  The Azuero International School was extremely excited to have a new perspective on gym class and martial arts offered as an extracurricular activity.  In the United States, I was one of thousands of Black Belts – here in Panama, I'm only one of maybe twenty.
My wife also soon found that her skills were in need here at the beach, as there are no beauty services for haircuts, nails, wax, etc.  We talked before about how amazing it would be to open her own spa someday, but it seemed too difficult of an undertaking living in Panama City with such a saturated market.  Here, in Playa Venao, people were practically begging her to open a location for both parents and kids to get haircuts, the occasional mani/pedi, wax, etc.  And so, Beach Beauties Salon is now a welcomed and much-needed part of the community for both locals and tourists alike.
After I teach my morning classes and some personal training, I take some time to run around on the beach with our rescue dog, Tina.  This is about the time when some old feelings from the pressure of living in the United States start to creep back in, like a little voice inside my head chastising me:
"Don't you have something you need to be doing?!"
"Aren't you late for something?!"
FREE GUIDE! Get Essential Information on Protecting Your Assets
18 STEPS TO IMPLEMENTING YOUR PLAN B
"You don't have the luxury of relaxing in the middle of the morning on a work day!"
But then after a deep breath, my answer, "No, and I actually do have this luxury. It was a choice I made to move to Panama, to become immersed in another culture, to change my perspective on life."  Our cost of living in Panama is so much lower, that the stress related to making ends meet simply doesn't exist the same way it does in the States.  We live a really comfortable, happy life with a combined income of around $1,800/ month.  We are even able to save money for family vacations and paying off some of my college debt.
And so, I drift back into my guilt-free happiness and enjoy the present moment.  That's how life goes here: moment to moment.  It is a growing community, so at times the power may go out for an hour or two, or the internet might get slow for a bit, but we just accept it for what it is here and use the opportunity to turn away from our screens and monitors and appreciate the paradise we live in.
As I'm heading back to the apartment to get some work done online, I remember we need eggs.  So I cross the street and walk onto our neighbor's patio.  They greet me with a warm smile and let me know that they do have eggs, fresh from their chickens this morning.  I get two dozen beautiful, farm fresh eggs for $5.  It happens to be the day of the week our local farm's vegetable truck is making its rounds, so I wave him down to do some shopping for the week.  I pick my tomatoes, broccoli, sweet potato, cabbage, passion fruit, bananas, melon, and pineapple from the back of his truck. This will be plenty for Carla and me for most of the week.  It costs me about $10.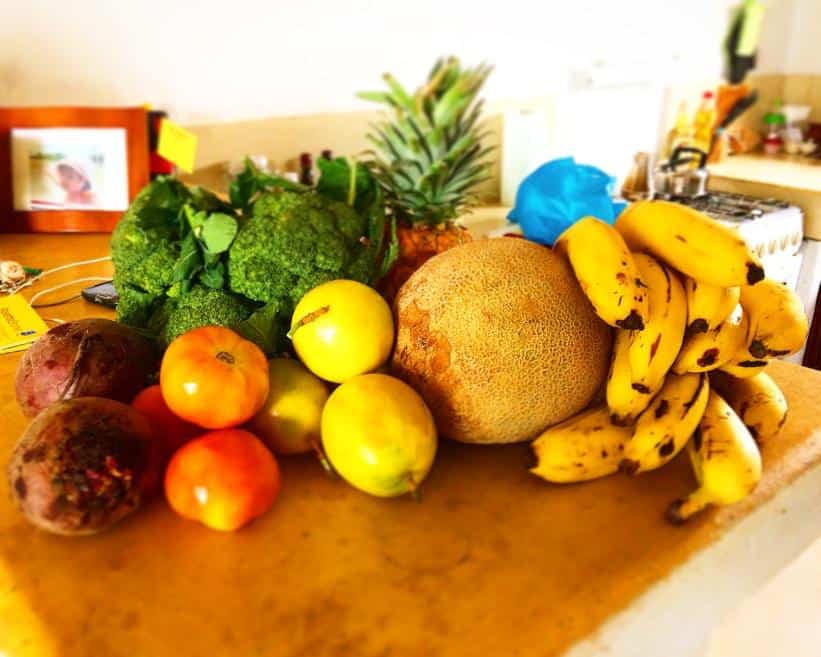 About $10 worth of farm fresh food delivered to our door.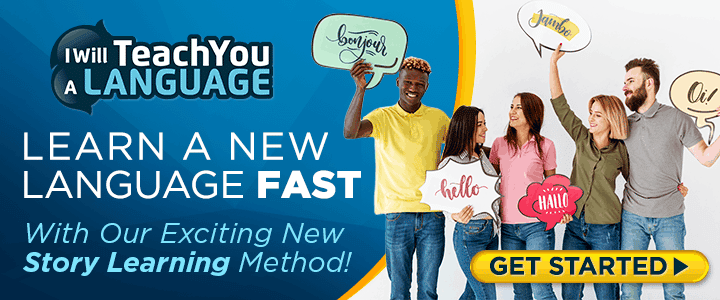 After a few more classes in the afternoon and a surf session, the day ends as it usually does for us, on our patio, enjoying dinner and a glass of wine overlooking the breathtaking view.  We sit, watching the sky change colors with the setting sun, feeling happy and tired from another fun day living and working on the beach in Panama.  Sometimes we look at each other, thinking the same thing, "Can you believe this is our life right now?"  Well, yes, we can.  And we don't plan on changing a thing about living in Panama….

John Boyle is also working in Panama for one of the largest land owners in the Azuero Peninsula – who owns many Azuero real estate investments from Pedasi to the western tip of the Azuero.
They specialize in land banking, development and recreational properties on the Pacific Ocean. Here you can see their Azuero real estate listings in Panama.
I hope you enjoyed reading: Living and Working in Panama – A Day in My Dream Life. For information on moving to Panama, please contact our service provider HERE. Also, I would like to add in a few articles for you to read on Panama, I know you will love them!
Top 16 Reasons to Move To Panama
Move Your Gold To Panama – Today!
Retiring In Panama: 8 Things Expats Need to Know
How To Get A Panama Friendly Nations Visa
Like Our Articles?
Then make sure to check out our Bookstore... we have titles packed full of premium offshore intel. Instant Download - Print off for your private library before the government demands we take these down!