A new era has come about in relations between China and Panama. As of June of 2017, the president of Panama announced that they established diplomatic relations with China and severed ties with Taiwan. Obviously, China having 20% of the world's population is more appealing than little old Taiwan. But, if you thought Taiwan is a territory of China, that is a common and reasonable misconception. In this article, I will explain implications of the Taiwan, Panama and China affair and how the US views it politically. Let's discuss the future for Panama and China.
Will Taiwan's Segregation Affect The World?
Taiwan is a small island off the coast of China. Taiwan has had partial independence since the 50s, having its own government, population, military and currency among other things, as an independent state. China views Taiwan as a runaway territory and the US has always recognized this "one China" policy (at least until Trump caused havoc).
The reign of "China" has never been completely defined, because of territories that used to be considered part of the Chinese civilization, which are now sovereign independent states. Defining cultural difference in the case of Taiwan is highly controversial. The current population is mainly descended from the same ethnic groups as on the mainland, they also share the same language and politics which makes it relatively difficult to segregate Taiwan as a completely separate entity from China as in the case of Vietnam, Korea or Mongolia. The powers that be (ROC, and PRC) claim the territory but have no real value in the decision making of this self-governed island. Taiwan maintains formal diplomatic ties with only few countries.
The US is Taiwan's most important friend and protector, in June 2017, the US sold $1.42 Billion in arms to Taiwan. This move infuriated China and has lead to what might turn into a full blown trade war. All the while, US is pressing China to do more about North Korea nuclear missile program threatening the US.
Are you interested in everything Panama? Want to know how to get a second residency? Listen to this podcast, this will change your life.
How Does Panama Play In This?
Panama is a very opportunistic country and known to follow the money. Panama switched diplomatic relations from Taiwan to China, isolating switching allegiances from Taiwan to China. All in one day, explicit declarations from the president of Panama summed up that between Panama and China an ambassadorial level relationship established, and Taiwan is no longer in the picture for official trade and relations.
How Important Is Panama For Taiwan?
Panama was one of the largest economies to have kept diplomatic relations with Taiwan. Taiwan currently has 20 formal diplomatic partners, 12 of which are in Latin America and the Caribbean. The island is also excluded from the United Nations and many other multinational bodies. Moreover, Taiwan is treading lightly because they are nervous other Latin american countries might follow in the Panamanian footsteps.
What Does This Imply For China And Panama?
In terms of migration, both the Chinese and the Panamanian authorities agreed on having to work on a regulated migratory flow and on equal treatment of nationals of both countries.

In 2017 Security Minister Bethancourt and the Director General of Consular of Foreign Affairs Shaochun agreed to start negotiations on an agreement to facilitate the exchange of visits by Panamanians to China and Chinese visits to Panama, which will initially consist of a short stay visas and multiple entry permits. In addition, Panama presented a proposal for the establishment of a consulate in Shanghai.

Panama Visa Programs
We don't yet know which of Panama's Visa programs will be opened to Chinese nationals. If it's the friendly nation program, this will be an amazing opportunity for Chinese looking to upgrade their passports.
The friendly nations reforestation visa allows anyone from a top 50 country to get residency in Panama with an investment of only $20,000. You can apply for citizenship after 5 years of residency and there's no physical presence requirement (need to live in Panama) to maintain this visa.
I'm not saying Panama will open the friendly nations reforestation visa to citizens of Chinese. But, if they do, watch out!
Experience the Insider community that takes your international lifestyle to the next level. Download your FREE guide
"18 Steps to Implementing Your Plan B" instantly!
There are listed below:
Panama's Pensioner (Retiree) Visa
:
Qualifications:

Anyone over 18 years of age with

Lifetime pension  annuity paying a minimum of $1,000 USD per month qualifies. Another $250 must be paid per month by the annuity or pension for each dependent. The annuity or pension can be paid by a private company, military, government agencies, corporations, a bank, an insurance company, or a Trust. This Panama visa provides several discounts from movie theaters, restaurants, hotels, pharmacies, concerts, and domestic airlines along with other products or services.
Friendly Nations Visa:
Citizens from any of the approx. 50 nations considered "friendly" to Panama are able to move into Panama with their immediate family and acquire a faster permanent residency visa than any other Panama visa.

 Qualification

The friendly citizen can either buy an existing Panama business or

Create a new business here or

Be employed in a professional capacity for a Panama professional services company.
Professional Employment Visa:
Foreigners working for a Panama company in a "professional" capacity paying social security taxes and holding a college degree and a professional license can become a permanent resident after two years of being a temporary resident. The term "professional" is not limited to the definition in Panama's Constitution or the laws defining a professional for citizens.
Panama's Reforestation Investor Visa:
A minimum investment of USD$80,000 in a reforestation project certified by the government including purchasing a minimum of five hectares of titled land with an additional investment of $2,000 for each dependent.
This $80,000 version of the reforestation visa is currently open to Chinese, but it's notoriously difficult to get.
Panama's Self Economic Solvency Visa:
Three options exist to qualify for this visa created to attract wealthy foreigners:
Minimum US$300,000 investment of equity in any Panama real estate with an additional $2,000 USD for each dependent.

Minimum US$300,000 investment in a 3 year Panama bank CD. An additional $2,000 deposit is required for each dependent.

Combining the first 2 options by investing in both a Panama bank CD and Panama real estate where the cash and equity total a minimum of US$300,000 (or foreign currency equivalent). An additional $2,000 USD must be invested for each dependent.
Panama Business Investor Visa:
A minimum US$160,000 investment in capital stock of a Panama corporation. The foreigner can be a shareholder and/or an officer. An additional $2,000 must be invested or each dependent.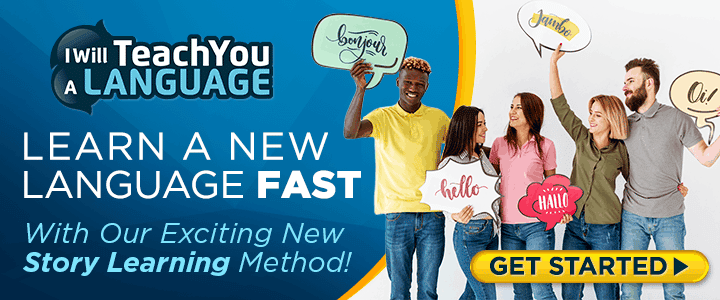 Married to a Panama Citizen Visa:
This must be a valid marriage (not a sham) to a Panama citizen can apply for a permanent visa.
Parents of Child Born in Panama Visa:
Parents of Child Born in Panama Visa:
The parents of a child born in Panama who is over five years old can apply for this permanent visa. The parents of future children born in Panama can apply for this permanent visa after the child's fifth birthday.
I hope you enjoyed this article The Future for Panama and China. These are just summaries. You must consult with our residency office to understand these eight permanent residency Panama visas.
Here are some great articles regarding visas in Panama, enjoy!
Panama Residency and Second Passport from India
How to Run a Business Tax Free from Panama
Here's how to get residency in Panama using your IRA
How to open an offshore bank account in Panama

Like Our Articles?
Then make sure to check out our Bookstore... we have titles packed full of premium offshore intel. Instant Download - Print off for your private library before the government demands we take these down!