How to Get Residency and a Second Passport in Portugal
Here's how to get residency and a second passport in Portugal. You'll find that Portugal is one of the best EU residency and citizenship programs available. It's much easier and more "business-friendly" than competitors such as Malta and Austria.
Note that this article is focused on US citizens and those from countries like Australia, Canada, and New Zealand. It's much more difficult and expensive for citizens of Russia, China, and India to gain residency and a second passport from Portugal.
Residency In Portugal
If you're retired or have a pension of around $1,200 a month, you can get residency in Portugal quite easily.
Start by entering the country on a 120-day visa. Bring with you the required paperwork, including a police or FBI clearance report and proof pension or retirement distributions.
Once you're settled, you can apply for a one-year temporary residence permit. This can be  renewed for successive two-year periods. After five years of temporary residence, you can request permanent residency status.
You must maintain your existing passport in good status during this period of temporary residency. If you have a problem in your home country, your temporary status will be revoked. I say this because the US IRS began revoking and refusing to renew the passports of Americans a few years back. If you owe more than $50,000 in back taxes and penalties, your travel privileges are at risk.
If you're not of retirement age and have some extra cash available, you can gain residency in Portugal through their "golden visa." The golden visa requires you:
Transfer a minimum of one million euros into Portugal, *

Set up a business in Portugal and capitalize it with at least €500,000,

Create a minimum of 10 jobs in the country, **

or

Purchase a property worth at least €530,000 in Portugal (€370,000 for properties that are more than 30 years old or located in an urban renewal area).
* There are no limits on how you use our invest the €1 million, so long as it moves from abroad into a bank in Portugal.
** It's rare for a business owner to use the job creation version of the golden visa. It's much easier to prove a capital investment than employment for over 5 years. Also, it would be quite a challenge to support a new business with 10 employees with less than 500,000 euros in startup capital.
As a resident of Portugal, you're allowed to live in the country and anywhere in the Schengen Region. The Schengen Region includes Austria, France, Germany, and just about everywhere you want to be in the European Union.
Portugal doesn't impose a physical presence requirement on residents as do most other countries. You can get your residency, live where you like, and visit Portugal for two weeks a year.
The law requires you spend a minimum of 7 days during the first year and 14 days during each subsequent year. So, hang out in Portugal for 2 weeks a year and you're "golden."
Experience the Insider community that takes your international lifestyle to the next level. Download your FREE guide
"18 Steps to Implementing Your Plan B" instantly!
Here is a great podcast with Laszlo Kiss about Second Passport Programs
Second Passport From Portugal
You may apply for permanent residency after 5 years of temporary status in Portugal. You may also apply for citizenship after 6 years of residency (including 5 years of temporary status and 1 year of permanent status).
Above I said you can live where you like in the Schengen Region as a resident of Portugal. Once you have your citizenship and second passport, you can also work throughout the region. That is to say, as a resident, you can live where you like and as a citizen, you can live and work where you like in the region
A second passport from Portugal is one of the most valuable passports available. And, considering the fact that you can simply transfer one million euro to qualify, it's one of the most efficient for people of means.
Portuguese citizens have visa-free or visa on arrival access to 185 countries and territories, ranking the Portuguese passport 5th in terms of travel freedom (tied with Netherlands and Austria passports). FYI… the US tied for 6th with Belgium, Canada, Greece, Ireland, Norway, United Kingdom and Switzerland at 184 countries.
Second Passport And Residency Options
If you don't want to wait 6 years to get an EU passport, and you have about $1.2 million laying around, you can buy a passport from Malta. This is a much more complex process, but also much faster.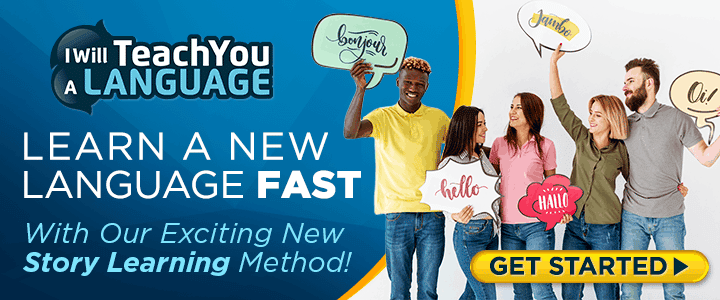 If you can't put in the time for Malta, you can buy a passport from St. Lucia for about $140,000. This is one of the most efficient citizenship for purchase programs available.  They also have a bond program with an investment of $500,000. Listen to this interview for more information on how to buy a Second Passport.
If you want permanent residency quickly, you can invest $35,000 in Nicaragua. You will get permanent residency with the investment and can apply for citizenship after 2 years. Another perk, you can make the investment using your IRA. 
The catch with Nicaragua is that you must spend 6 months a year for 2 years in the country. If you can't put in the time, consider Panama with an investment of $20,000. This program was modeled after Portugal and allows you to apply for citizenship after 5 years. Also like Portugal, Panama doesn't have a physical presence requirement. For more information on Panama, see: Best Panama Residency by Investment Program.
Here is a great article comparing a few countries called Residency Options by Country, enjoy!
I hope you've found this article on how to get residency and a second passport in Portugal to be helpful. Want assistance in setting up your visa? Contact us by clicking here.
Here are a few additional articles about the fun side of Portugal. If you're going to get a second passport, you'll want to really get to know the nation…Enjoy!
Most Popular Expat Cities in Portugal
Relocating to Portugal: What You Need to Know
Expat Guide To Portugal: Why You Should Be Moving Abroad Here

Like Our Articles?
Then make sure to check out our Bookstore... we have titles packed full of premium offshore intel. Instant Download - Print off for your private library before the government demands we take these down!