Portugal's Golden Visa Residency and Second Passport Program
Portugal's golden visa residency and second passport program is the most efficient option for those who want to live and work in the European Union. Portugal's golden visa option is much more flexible than competitors like Malta and the government is working hard to approve applications quickly in 2018.
And Portugal's golden visa program is much more than residency. It's a path to citizenship within the European Union. Maintain your temporary golden visa in good standing for 5 years, and your permanent residency visa for 1 year and you qualify for citizenship in Portugal.
A second passport from Portugal is a very valuable travel document for those from China, India, or any other country with a low rated passport. Portuguese citizens have visa-free or visa on arrival access to 171 countries and territories, ranking the Portuguese passport 6th in terms of travel freedom (tied with the Canadian, Greek and Swiss passports).
For the rest of us (such as Americans with visa-free access to 174 countries), a passport from Portugal allows us to live and work in the European Union. A second passport is also a path to renouncing US citizenship and getting the IRS out of our pockets.
At it's heart, Portugal's golden visa program is designed to attract foreign investment in the country. It's also meant to bring high net worth individuals into Portugal.
Thus, while Portugal is in line with other EU residency programs with a path to citizenship, the golden visa is not a "cheap" visa by any means.
If you're from a top 50 country and looking for a low-cost residency program, consider Panama with an investment of $20,000.
Handpicked Related Content:  Best Panama Residency by Investment Program.
There are three categories of investment that qualify for Portugal's Golden Visa: 1) real estate, 2) capital investments, and 3) job creation. I'll take these in reverse order. The most popular options are real estate and capital investment #1 below.
The job creation option requires you to create full-time jobs in Portugal. These must be maintained throughout your residency period, which means you must keep the business going, and 10 people employed, for at least 6 years.  
Portugal's job creation golden visa doesn't have a minimum investment amount. But, you must convince the immigration office that the business is sufficiently funded and that it will operate throughout the term of your residency.
So, if you have a successful business you can move to Portugal, you will qualify for the golden visa. If you plan to start a new business, you'll need to capitalize it sufficiently to reach profitability and should have proper accounting projections to convince the bureaucrats.
Portugal's golden visa program allows for 4 types of capital investments. To be upfront, the "transfer of €1 million" is the only investment I've ever seen or heard of being made.
Experience the Insider community that takes your international lifestyle to the next level. Download your FREE guide
"18 Steps to Implementing Your Plan B" instantly!
I found this great podcast by The Expat Money Show –  Laszlo Kiss on the best European Passports
The 4 types of capital investment are:
Transfer € 1,000,000 into a bank in Portugal. You can use these funds as you see fit with no requirement to invest them in Portugal. All you need to do is keep the cash in a local bank throughout the term of your residency.

Invest or donate € 350,000 to support approved research activities.

Invest or donate € 250,000 to support approved artistic or cultural activities.

Invest € 500,000 to capitalize an approved small business operating in Portugal.
As I said above, most choose to deposit €1 million into a bank in Portugal. From here, you can invest it, purchase real estate, put it into a CD, or just hold it in cash. There are no limits other than you must use it productively in Portugal or leave it in the bank.
Those who plan on living in Portugal typically select the real estate option (below). Those who will live elsewhere in the European Union usually go with transfer option #1 above.  
Because Portugal's Golden Visa doesn't have a physical presence requirement, you can spend as much or as little time in Portugal as you wish while maintaining your visa. I recommend you spend at least two weeks each year to keep up appearances.
You have two options when it comes to qualifying for Portugal's golden visa through an investment in real estate. You can spend at least € 500,000 on any property or at least € 350,000 on a property that's 30+ years old or located in an "urban renovation" area.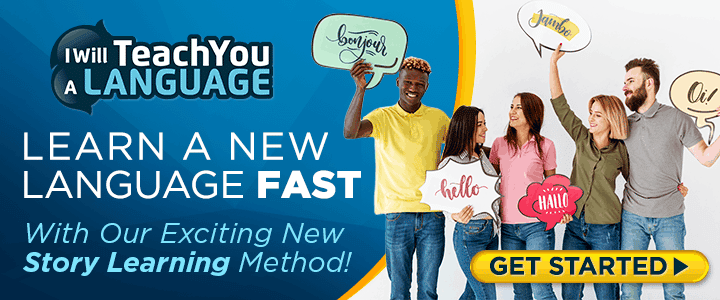 With the € 500,000 option, you can buy any property. Commercial, residential, rental, etc. are all acceptable. Your net profits from a rental will be taxed in Portugal at 28%, but you can certainly make a profit from your real estate investment.
The only requirements for these golden visa investment programs are:
You must hold the investment throughout your term of residency (usually 6 years).

The money you invest in Portugal should come from abroad.

You must enter Portugal legally with a valid Schengen visa.
In order to qualify for Portugal's golden visa program:
You must not have violated Portugal's immigration laws previously (by sneaking into the country and getting caught).

You can't have been convicted of any "relevant" crime. If you were convicted of a felony, you're definitely not getting a residency visa in Portugal.

You must spend at least 7 days in Portugal during your first year of residency and 14 days during each subsequent year of residency.
Once you qualify for Portugal's golden visa program, you can add on your immediate family. This means that your spouse and dependent children. These family members will also be eligible for residency and citizenship after 6 years.
Here is probably the most extensive ebook on Everything You Ever Wanted To Know About Eliminating Your Taxes, Protecting Your Assets And Regaining Privacy Over Your Life And Investments. It is called The Ultimate Guide To Going Offshore.
I hope you've found this article on Portugal's golden visa residency and second passport program to be helpful. For more information, contact our office HERE.
Here is a great article you will love.  6 Countries Where It's East To Get A Residency Visa

Like Our Articles?
Then make sure to check out our Bookstore... we have titles packed full of premium offshore intel. Instant Download - Print off for your private library before the government demands we take these down!