I am moving to Lisbon
This series is detailing my personal expat journey. I will be covering my move from the U.S. to Nicaragua, Belize, back to the U.S., and eventually settling in Portugal. If you missed Part 1 , Part 2, or Part 3 of this series, be sure to check them out!
Just committing to a city was the first step. This was a pretty daring commitment considering that I had never been to Lisbon, or even Portugal for that matter. I am sure by now that you can pick up on the trend of me making decisions without complete due diligence.
I will give myself some credit though, in that I did an insane amount of research about expats in Lisbon.
So now what… I knew I was committed to Lisbon, but how do I even start the process of moving abroad?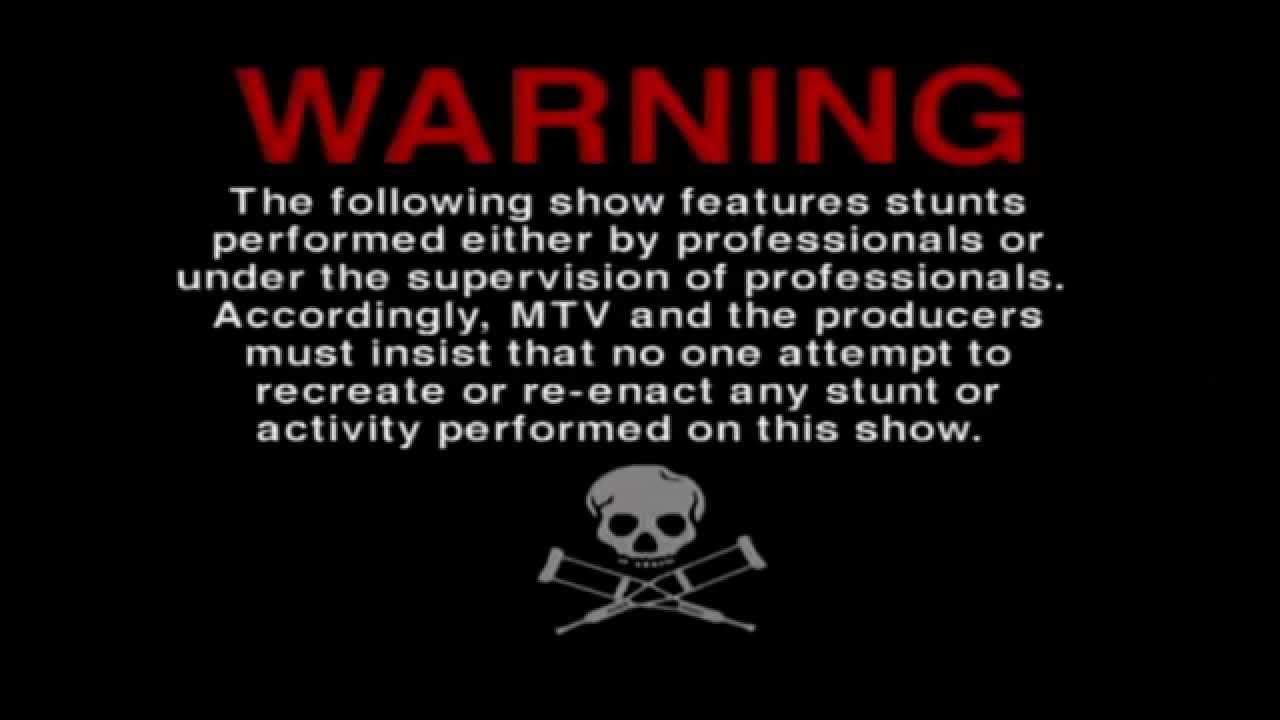 Trust me, use a lawyer when moving abroad
I truly believe all experiences in life are valuable. The ones where mistakes are made, being the most valuable.
When I moved to Nicaragua, I had an employer assisting with my housing and really anything I needed within reason.
This move to Lisbon was all on me. I just kept thinking to myself, what is the honest to God worst-case scenario? I get there and absolutely hate it and everything online which I have read is a hoax? If so, I just get a ticket back to NYC and sublet an apartment. No big deal. Lesson learned.
I had the impression that I would find an apartment online weeks before moving, send a wire, get the keys upon arrival. I had the impression that I only have to fill out a couple of forms and BAM! I get a residency card and in 5 years it will magically turn into a passport.
I am six weeks into living in Lisbon and still do not have a long term lease on an apartment signed and also do not have my residency card… but will shortly. Thanks to my wise decision to hire a reputable law firm in Lisbon.
Rewind to May 2017.
The true first step I took towards moving was selecting a flight date. I could really choose any date I wanted because of how easy it is to rent out rooms in NYC if I am not there. My lease was until July 31, so a move date prior to then was wise. I also wanted to be in NYC until June 18th, which would have been the latest day of the Finals that Lebron James would have won his second ring in a row… Obviously my summer did not start off as planned.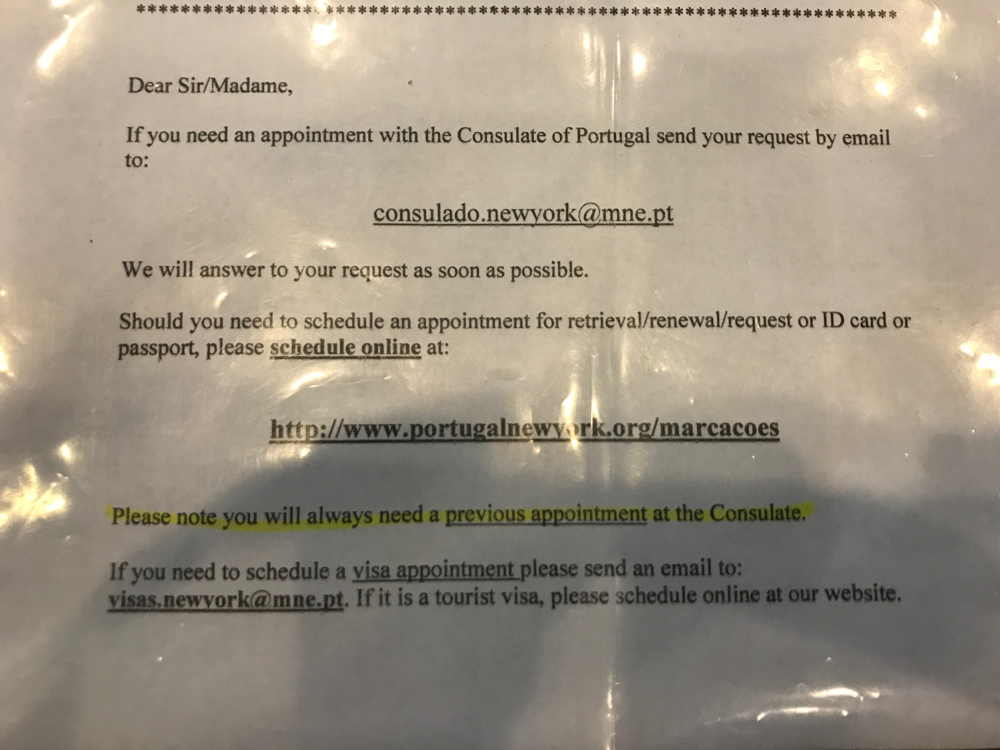 July 3rd it is!
Flights are almost always cheaper on the day of a holiday. This was the case here. I did not really care about being in the States for the 4th of July. Funny how it was exactly two years before hand that I was flying to NYC from Belize because I desperately wanted to be in the States for this holiday.
Flights from NYC to Lisbon could not be easier. Five hours and 55 minutes total in the air. Direct flight. There are also many red eye options. I selected a 11:30 pm flight from JFK on July 3rd. I landed around 11 am Portugal time.
You don't even lose a day for traveling.
There are also direct flights from Boston and D.C. If I ever needed to go to the states for whatever reason, I could easily do so at a moment's notice.
Well, getting the flight was pressure relieved. I am basically done with my planning, right? Chalk it up and call it a day!
Next step, find a home!
Finding a house or apartment in the States has always been easy for me. Maybe I have been lucky if that is not the norm. I think the max it has ever taken me is 2 weeks.
Not ever being to Lisbon made this process interesting for me because I didn't really know where I wanted to live within Lisbon. You can read 100's of articles online with neighborhood descriptions, but you never really know until you go there and see for yourself.
For example, all articles made me think I would want to live in Bairro Alto. Everything says it's the best place for going out and where you want to be at night. Sounds Great to me!
Absolutely not!
The streets become infested with drug dealers at night who will pester any tourist they can spot. It is honestly one of my least favorite neighborhoods to simply walk around in.
If I wasn't friends with the owner of one bar there, I would never be seen in Bairro.
The streets are also packed with people. You can drink outside here and the bars are very small, so most people will grab a drink inside and take it outside to hang out with all their friends.
Bars are only open until 2 am here so the crowds disperse as everyone ventures to the discos, which are open until the sun comes up.
Next week I will circle back to this and dive into my first impressions living here.
For now, lets get back to my planning of this move…
Picking a neighborhood to live in without even visiting is impossible. It's much different than just picking a city. Now, what I care about is the atmosphere at the closest café, the types of people who live on a street, things that you absolutely need to be on location to determine.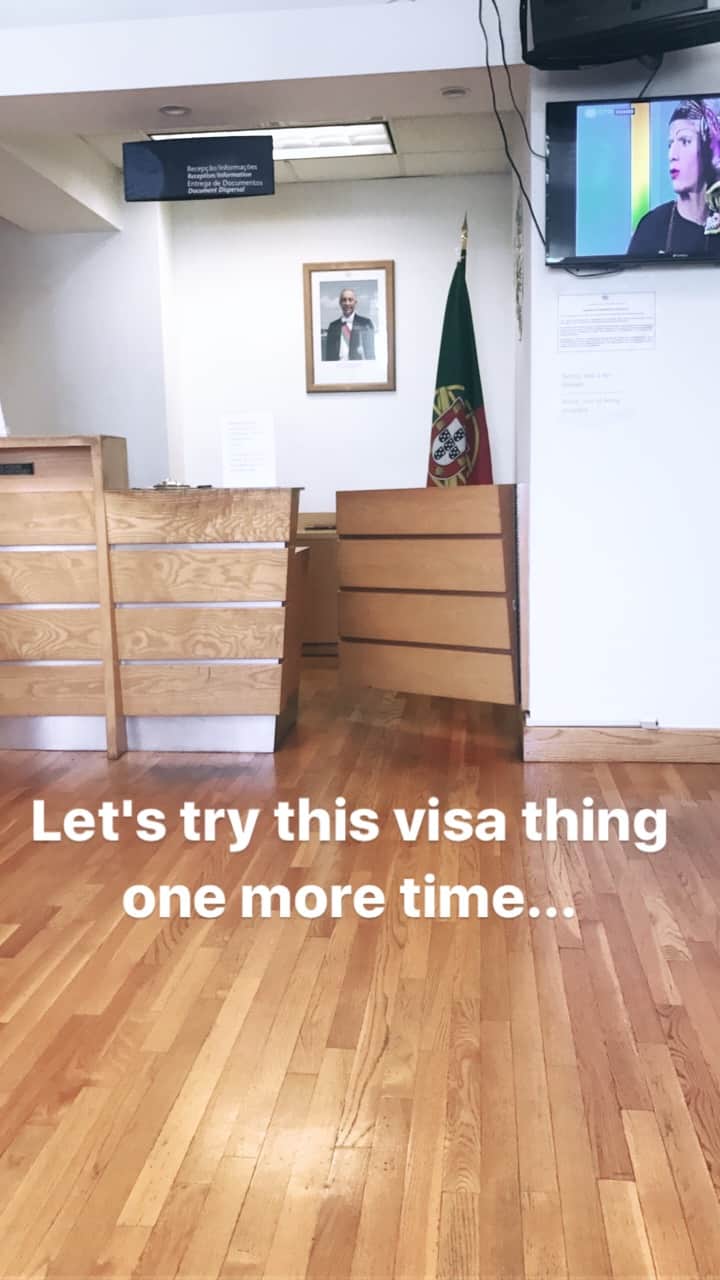 I was just winging it at this point. All I knew is that I wanted a 2-bedroom furnished apartment that was in a central location. If I don't like the neighborhood, lesson learned. Neighborhoods can grow on you as well.
My last apartment in NYC was in the Upper East Side, which I thought I would hate. No one ever wants to go up there and it's all families. Turns out, I love my old neighborhood and over the past 4-5 years the city has made great strides in getting more young people moving there. Point being, you never know.
I searched online and reached out to some people about renting their places, which did not really pan out. Everyone wants someone to move in that same day of inquiring. I was 2 months away from moving… definitely a little early.
Finding a furnished apartment is tricky here. I had a realtor send me some options, but the bedrooms were either designed for 12-year-old girls, or were just completely outdated. Moving into a furnished place is nice and convenient, but it will cause one to be even more picky then they currently are.
I just really did not want to have to deal with getting an empty apartment. I know that I would just buy a mattress and put it on the floor and it would stay like that for months on end. An unfurnished apartment here will typically not have any kitchen appliances.
In the States, if you get an apartment, in most cases it will include a stove/oven and a fridge. Not here. People actually take these things with them when they move between apartments.
I ended up not wanting to pull the trigger on any of the apartments that the realtor sent to me because there were just too many variables.
I was going to just get an Airbnb for the first two weeks, visit a ton of apartments, select one, move-in in the middle of July. And BOOM, new life started! I could not wait for that moment where I am all unpacked and settled in. I even brought wall décor from the States to make my new place feel like home. In hindsight, probably a dumb thing to pack when minimizing possessions.
Getting an Airbnb is easy. Takes 5 minutes. I didn't care about location either because it was only for 2 weeks.
So now I have my ticket and a game plan for an apartment! I just need my residency paperwork done and I am golden!
Enjoy this podcast from The Expat Money Show – JohnnyFD who talks about moving from the USA and living in Bali and Thailand.
The ease of getting residency here was a major factor in choosing Portugal. If I stay in the country for 180 days a year for 5 years, I will qualify for Citizenship. Seems to me like the easiest way for me to get an EU Passport, which I desperate want. There is also no investment required. Also while I have my residency, I qualify for public healthcare in the EU.
I found the list of requirements online, gathered my documents, and tried to schedule an appointment at the Portuguese Consulate in NYC.
The Portuguese Consulate in NYC does not answer their phones. This apparently is well known and just accepted. I called the consulate in Newark, NJ and they confirmed that yes, they do not answer their phones. This annoyed me to no end, because they also do not respond to their emails.
What are the employees even doing there all day? Obviously not their job.
I decided to physically go to the building and just knock on their door, hand them our papers and say thank you.
Well the Portuguese consulate is one of hundreds of offices in a midtown Manhattan Skyscraper.
I told the woman at the front desk that I need to go to the Portuguese Consulate and she asked if I had an appointment. I said no. I should have lied and said yes. So she pointed to a piece of paper that was tapped to the counter that said if you need an appointment at the consulate to email them. I ALREADY DID THIS SEVERAL TIMES! No responses. I am convinced that no one works at the consulate in Manhattan. I told the front desk that I just want to drop something off. I was determined to just physically see someone who works there. The front desk manager didn't let me into elevator. I explained to her how they don't pick up their phones, all she did was confirm that this is true.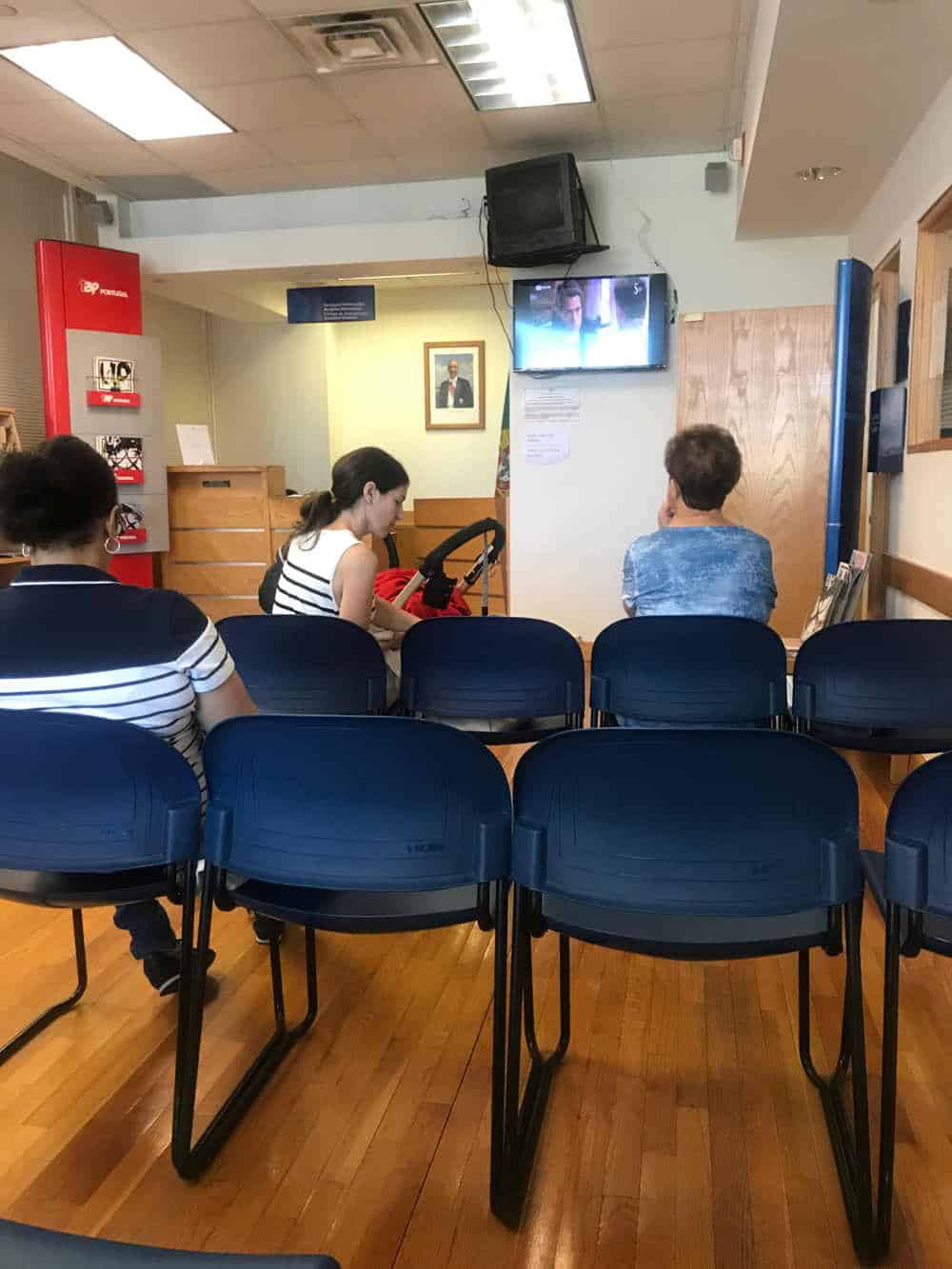 GREAT!
I honestly had no idea what to do.
Worst case scenario, I go to Lisbon on a tourist visa and figure out residency later.
I knew that I needed to be in the US to apply though, so it would have been ideal if I could get it done before leaving.
I never got in touch with the Manhattan consulate. I even called other consulates and asked them if they knew the specific people that work there and requested their personal numbers. I did get one cell phone number. No response to that either. I can't stress enough how convinced I am that no one actually works there.
I called the nearest consulate outside of Manhattan to explain my situation and request an appointment there. The woman seemed very annoyed with me because I was causing more work for her.
I got an appointment schedule. Mark that as a WIN for the day!
Here is the complicated part.
When you fill out a residency application with a consulate in the US, it is sent to Portugal for approval. All consulates send their applications to the same place.
One would assume that all consulates require the exact same documents and give their customers the exact same information.
Here's the kicker.
Each consulate just requests what they think works best with the application that is sent to Portugal.
There is obviously some overlap, such as passport, bank statements, background check.
There are a handful of specific things that are requested from the consulate to complete the application package that they believe is best and has a high chance of approval.
Point being, the list of documents that I brought to my appointment were incorrect. I was using a list of documents that ONE consulate thought would be the best package of documents to send… not the Newark consulate.
Because these is not one master list, one would think that the consulate could just send my packet of documents even if think its wrong. Anything can be sent in the application package to Lisbon. The consulate is merely sending the paperwork.
I still can't get my head around this whole process.
My first trip to the consulate was a waste of time. I thought everything would be done after this appointment. At this point, I am leaving for Lisbon in a week so I kindly ask if I can come back within a couple days with the correct documents. They agree.
I end up going back a couple days later and the consulate accepts my documents. Accepts them in the sense that they are just willing to send the application to Portugal. Nothing is officially approved/accepted yet, which is the next step. I was not even worrying about that at the moment. I am just happy that my application is in.
I would highly recommend learning from my experiences and using an established law firm in Lisbon. Which is the route I am currently taking. If you or anyone you know is interested in moving to Lisbon, I would recommend contacting LUGNA consulting. They were extremely helpful in cleaning up my mess once I arrived in Portugal. They have a long successful history of helping clients with their offshore legal needs.
Stay tuned for next weeks article which will continue my story!
Become a Digital Resident of Estonia
Top 10 Places to Retire Abroad in 2018
What Expats in Greece Can Expect from the Recovering Economy
Understanding the difference: resident vs. citizen

Like Our Articles?
Then make sure to check out our Bookstore... we have titles packed full of premium offshore intel. Instant Download - Print off for your private library before the government demands we take these down!