Become a Digital Resident of Estonia
Estonia might not be a country that you can easily point out in a map, but it's a leader in global residency. You might know that the country is located somewhere in Europe, but few can identify the impact that Estonia is currently having on the European Union. Estonia's new digital residency program is quickly changing what most people think about the Northern European country.  
Estonia has been taking advantage of the digital revolution we're experiencing. One of its most popular slogans promotes the fact that there are only three administrative things that you can't do online; get married, get a divorce, and buy a house. The program that cements this modern ideology is the digital residency program. Estonia is offering an online digital residency to any foreigner who applies and qualifies.
Estonia is the first country to offer a digital residency to global citizens. It doesn't matter your nationality – you can become a digital resident of Estonia – that is, a digital resident of Estonia. There are many benefits to applying for a residency such as opening a business in the country and taking advantage of all the benefits that this implies.
Opening a business without the need of a local director, access to foreign banks, in-person payments, or online banking are some of the advantages offered by the digital residency, and all this without the need to be physically in Estonia or having a second person act on your behalf.
The Estonian digital residency does not offer any type of citizenship, nor does it have a path to citizenship. If you obtain a residency card, you'll still have to have a visa to travel and live in the country. Likewise, it does NOT give you visa-free access to the Schengen Region. Of course, the US and other top-tier passports already include this travel right. But, those from India, China, etc. should not look at the Estonia program as a travel benefit.
If you're looking for residency with a path to citizenship, and are from a top 50 nation, consider

Panama

.

If you're from a country with limited travel rights, such as China and India, consider

Nicaragua

.
The goal of the program is to promote foreign investment in the small country of 1.3 million persons. A digital resident can start a business based on the European Union, and any commercial activity done in Estonia can be done outside of the country.
The program began in 2014 and more than 20,000 persons from all over the globe have received their digital residency. More than 3,000 businesses have been opened because of the program generating not only a huge financial gain for Estonia but trust that an online residency can work.
The digital residency does not change any established international laws regarding finance or investment banking. The strict anti-tax evasion laws that exist in the European Union still need to be followed, as it should be made clear that the program is not in any way a tax evasion practice.
In every case, you should still pay taxes in your home country. It is highly recommended that any person who obtains a digital residency to open a business overseas hires an experienced tax preparer in their country. The strong relationship and cooperation that exists between the European Union and foreign countries still apply for the program.
For example, a US citizen living and working abroad, and operating through an Estonia corporation, will pay US tax on their worldwide income after the Foreign Earned Income Exclusion. For information on retained earnings in foreign corporations, see . How to Maximize the Value of the Foreign Earned Income Exclusion
If you're living and working in the United States, residency in Estonia does not change your US tax situation. E-residency is a way to transact online, not a tax reduction strategy. Nor does e-residency help you to qualify for the FEIE. You'll need a traditional program for that such as Panama.
The country with the most residents applying for a digital residency is the nearby country of Finland. Finland shares a language that is very similar to the one spoken in Estonia. Even though Finland is one of the most prosperous countries in Europe their tax system is consistently one of the highest in the European Union. Residents of Finland are attracted to this particular program because of the few requirements needed to open a business and the diminished taxes.
Experience the Insider community that takes your international lifestyle to the next level. Download your FREE guide
"18 Steps to Implementing Your Plan B" instantly!
Latin American countries such as Brazil, Argentina, Mexico, El Salvador, and Nicaragua also have citizens that have decided to take part in the program. In contrast to the harsh immigration policies that some countries in the European Union have adopted, becoming a digital resident in Estonia is fairly simple.
To become a digital resident in Estonia, the only requirement is to sign up through the website that the Estonian Government has enabled for it, e-resident.gov.ee. The application has a cost of 100 Euros. You are not reimbursed the money back if you are not accepted into the program, but as of this writing this is extremely rare as only a small percentage of applicants have been denied residency.
Once your application for the digital residency has been accepted your e-residency card is sent to the Estonian consulate nearest to you. You have to pick up your residency card in person. With the digital residency card in hand you can sign and do business with the Estonian Government online and from anywhere in the world, no matter how remote.
The promoters of the digital residency program hope to attract 10 million digital Estonians by 2025. Because of this digital program and many other reasons Estonia is quickly being known around the world as the European Silicon Valley.
Here is probably the most extensive ebook on Everything You Ever Wanted To Know About Eliminating Your Taxes, Protecting Your Assets And Regaining Privacy Over Your Life And Investments. It is called The Ultimate Guide To Going Offshore.  
I hope you enjoyed reading this article: Become a Digital Resident of Estonia. If you have any questions, please contact our office HERE.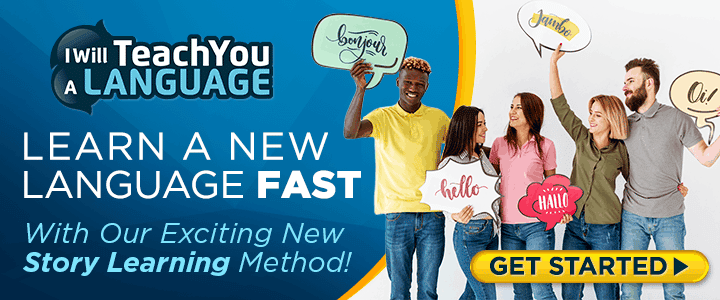 Like Our Articles?
Then make sure to check out our Bookstore... we have titles packed full of premium offshore intel. Instant Download - Print off for your private library before the government demands we take these down!