This series will be detailing my personal expat journey. If you missed Part 1 last week, be sure to read it here! I will be covering my move from the U.S. to Nicaragua, Belize, back to the U.S., and eventually settling in Portugal.
Last week I talked about Nicaragua, which was the unfortunate victim of being my first country living in outside of the U.S. It may have taken a while, but I grew to really appreciate Nicaragua after leaving.
My awful attitude in Nicaragua led me to flee the country for the shores of Ambergris Caye, Belize, after roughly eight months.
Eight months is nothing… From my own experiences, and those I have discussed with others, I believe it takes 18-24 months to really immerse yourself in a new city and be able to call it home. After one year, you are just beginning to understand the people, culture, and language. Year-one will always be a rollercoaster of honeymoon phases and homesickness.
So, why Ambergris Caye?
My job is web-based, which allows me to work from anywhere with a solid internet connection and an outlet to charge my computer. This opened up unlimited options. I wanted to stay in Latin America for the low cost of living and warm weather. Belize, formerly known as British Honduras, is the only country in Latin America where English is the official language. If you read my letter last week, you would probably guess that I was instantly sold on Belize once hearing this.
Another major factor for me, perhaps my most important, in choosing a city to live in is walkability. Wonder why I loved NYC so much?
Ambergris Caye is an island off the northeast coast of Belize. The whole island is around 25 miles long and about 1 mile wide. The caye is home to the world's second-largest barrier reef and is consistently on all top travel destination lists.
Who wouldn't want to move to a foreign island in the Caribbean? On top of that, everyone knows how to speak English! Easy living. Even their currency is easy, 2 Belize dollars for every $1 USD. All shops accept USD anyways.
I had visited Ambergris Caye once before choosing to move there. So I figured I was already off to a better start than I was in Nicaragua.
Ambergris Caye truly is one of those islands that you grow up wishing you could live on.
Wake up early, walk minutes to the ocean to watch the sunrise, pick up some fresh fruit from a guy who hand picks pounds of papaya, guaya, pineapple, and mango each morning. Then lie on the beach until lunch, served cheaply and homemade from a local elderly couple who serves food out of their home.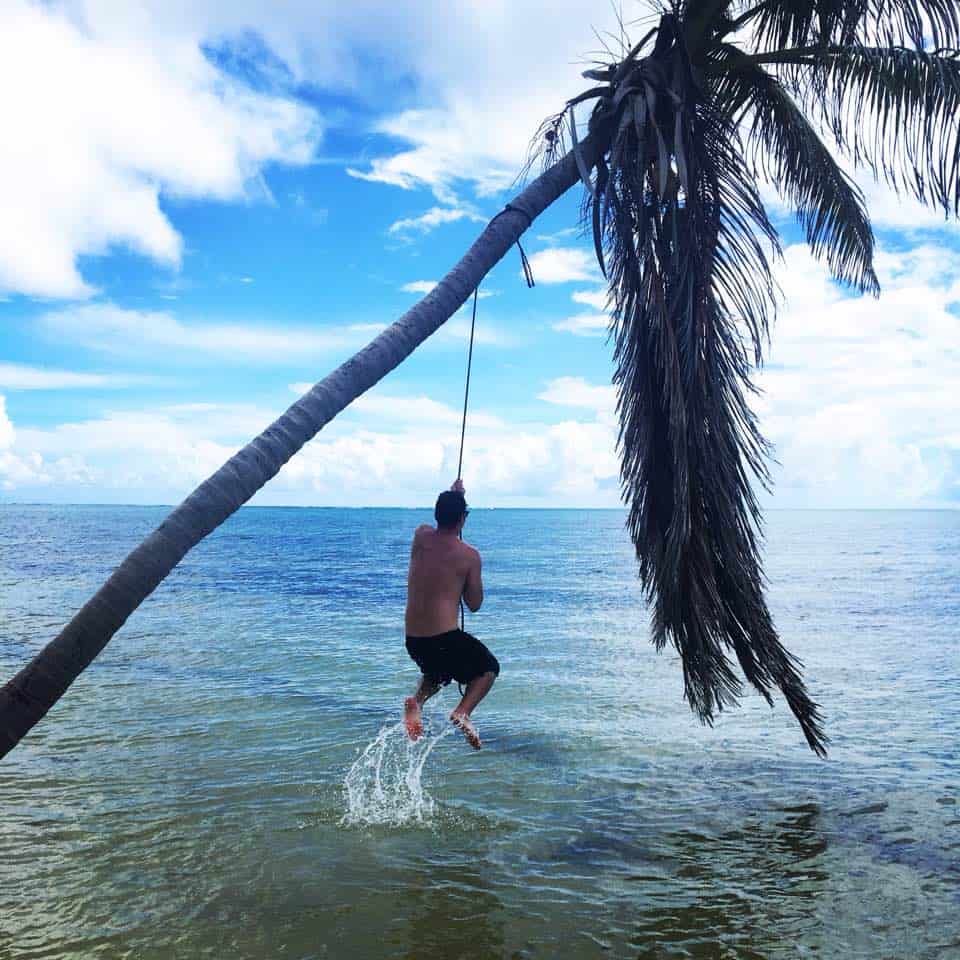 The simple life…
I had every reason to believe I would be happy settling there for a while.
But, of course, I ran into a plethora of personal issues that just further proved to myself that I was not in the right mindset to be living outside of the States…yet.
My first two weeks on the island could be considered the honeymoon phase, though very brief. I made sure to explore the island as much as I could and make friends with the natives and local expats. I loved every second of it.
Then came the point where I was eating the same food every day, going on the same walks, and being around the same people. I ALREADY needed a change. There was nothing wrong with the food, the people, or the walks; my personality just requires constant change.
My friends at home were stunned that I was starting to complain about living on an island and working remotely, when they were all in the States working their 9-5 desk jobs.
Island life is not for everyone. I, for one, need to be constantly stimulated mentally. Sitting on a beach every day doesn't cut it for me. I know that now.
I started to retreat to my condo more and more, digging into my work. I even attempted to start a sports news podcast with friends back home…but coordinating with three other people who all work whacky hours in different time zones resulted in a short life span for the podcast.
I had moved to Belize at the beginning of May, which is the start of the low season in the country. The number of tourists dwindles and the "snow birds" move back up north for the summer. The lack of new people started my spiral into Island Fever.
The funny part is that there were always new people for me to meet, I just had the mindset that there weren't because I wasn't passing by thousands of strangers every day, like I would in a big city.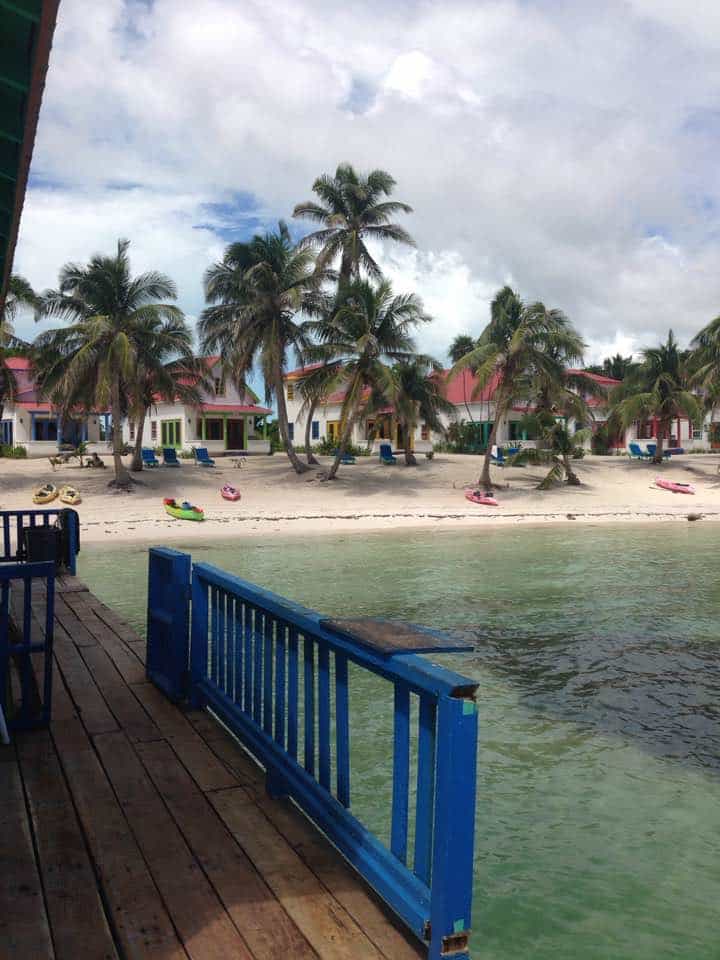 There may have been 20-30 of the same people that I would pass by every single day. Would I stop to talk to them? No. In my mind, I already knew them because they were a familiar face.
I am so extroverted and love talking to strangers, so it even confused me as to why I was shielding myself off from people.
I would take one thing that would frustrate me and let it negatively affect my whole outlook on my life abroad.
If I couldn't find specific food I wanted, I would blame Belize. If I couldn't go to a store past 9 p.m., I would blame Belize. If I couldn't find SportsCenter to watch on TV, I would blame Belize…sports, unfortunately, have too much impact on my emotional state of mind. Seasonal Depression for most people is linked to winter, spring, summer, or fall – for me, it's the NFL and NBA offseason.
I once again was refusing to break out of my shell. I would get excited to move somewhere new, just like with Nicaragua, but then once I got there, I would become that typical American that foreigners love to hate.
As I stated before, Nicaragua was the unfortunate victim of being my first country living abroad in. Well, Belize was the unfortunate victim of being my second country living abroad in.
I wanted so badly to be a world traveler. Nothing was stopping me but myself.
After two months in Belize, I decided to visit my friends back home for the Fourth of July. I found myself becoming more patriotic than I ever had been and was compelled to be in the U.S. for that holiday. I had only packed a small bag, knowing I was just heading back to Belize in two weeks.
Fast forward two weeks: I didn't book a flight back to Belize and decided to resettle back in NYC.
Looking back on it, it was pathetic that I didn't even make it one full year abroad. I was my own worst enemy. Was it a spur of the moment decision to leave New York for Nicaragua? Yes, of course. However, I had every opportunity to create a happy life in both Nicaragua and Belize. Both countries are amazing places that I still frequently visit. The problem wasn't the countries themselves, it was my mental readiness to be accepting of a different standard of living. It is NOT a lower standard of living, just different. I also had no willingness to adapt.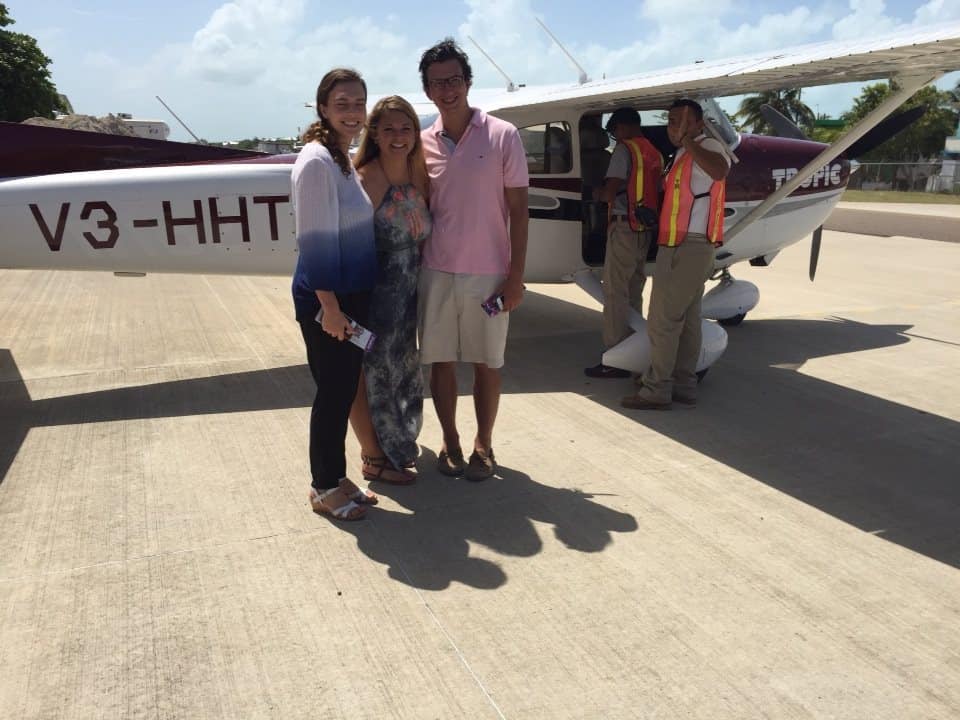 Looking back, it hurts me that I did not take advantage of the opportunities I had at hand. Yes, I was able to live abroad, but I was the worst expat ever.
As I am writing this, I am settling into my new life in Lisbon, Portugal. It surprises me that I have come so far in my mental readiness to live abroad. My time in Belize was just over two years ago, during which time I had been living in NYC. It turns out, I needed to get my feet wet abroad in order to understand myself better, so that one day I could move back abroad and live the life I originally imagined having in Nicaragua. Moving back home allowed me to evaluate the experiences I had and take a step back to see what exactly went wrong.
The main piece of advice I hear given to people who are considering moving abroad is to visit the country first.
I would say even before that, you really need to look at everything that is part of your daily life. What do you take for granted that you couldn't live without? Think about the little things that allow you to enjoy your life currently. Hot showers? The deli across the street? A cinema nearby? Tennis courts? Reliable public transportation? Cable television? Consider even the dumb things that you wouldn't ever admit were important to you. I realized that I really miss having CNBC on during the work day and falling asleep to SportsCenter at night. It's stupid, but it's something that I enjoy. But, I have learned from my past experiences and won't let little things like that ruin the amazing experience I am having.
Living abroad is one of the best experiences for personal growth and development. You will learn things about yourself that will knock you off your feet.
You're naïve if you think you won't hit some absolute lows that make you forget about the highs. But it's how you respond to those moments that will determine the type of life you will have abroad.
Next week I will get into what made me want to move to Portugal…
For more information on moving abroad and second citizenship, please contact us HERE!

Like Our Articles?
Then make sure to check out our Bookstore... we have titles packed full of premium offshore intel. Instant Download - Print off for your private library before the government demands we take these down!