The Difference Between Residency and Citizenship
Residency and citizenship are two different things that should not be confused.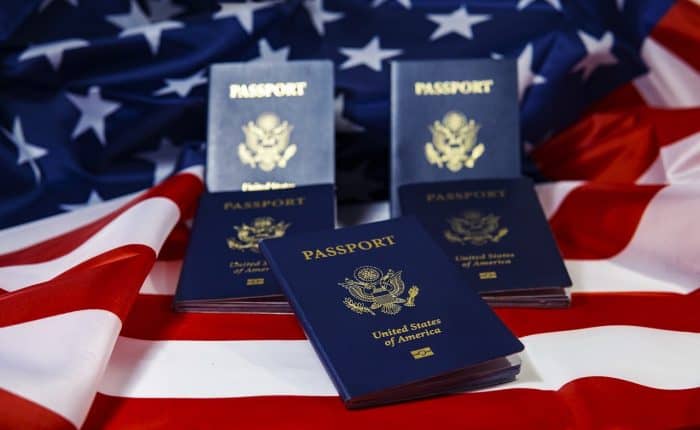 What is the Difference Between Residency and Citizenship?
Residency and citizenship are two different things that should not be confused.  Our team has years of experience and is ready to guide and assist you  Contact us today!

"Residency" is the right to live in a country for an extended period of time or permanently.  You would want to have residency somewhere if you plan to live and spend time in a country for longer periods of time than what you could stay in that country as a tourist.  Generally, a residence "stamp" or card (similar to a US "Green Card") is placed inside the passport of your home country.  It alerts immigration officials that you have the "right" to be in the country for the period of time granted.
"Second citizenship" is usually obtained after residency has been established in a country for some period of time (generally ranging from 3 – 12 years).  Second citizenship confers all of the rights and privileges (and obligations) to an individual as if the person had been born in that country.  First, the person receives a Certificate of Naturalization (which is the legal document conferring citizenship) and then they can apply for a passport, vote, pay taxes, etc., as other citizens in that country are entitled.
Many countries, such as the United States have "fast track" residency programs leading to citizenship based on investment.  This means residency can be obtained immediately and the annual period of residency can be shortened and in some countries eliminated altogether based on a particular investment in that country.  These programs are sometimes referred to as "Economic Citizenship" because the economic aspects of the foreign investment eliminate whatever standard processes and procedures (especially the "time" element) are in place for someone to become a resident or citizen.
The United States EB(5) visa, for example, provides a "fast track" to residency and citizenship for foreign investors placing a minimum of $1 million into a US trade or business.  In economically depressed areas, this amount can be reduced to $500,000.
Other countries have different mechanisms for providing "fast track" residency and/or citizenship.  Some of the easiest countries to obtain residency or citizenship include:
1) Panama
With an investment of less than $20,000 in certain sectors such as forestry (reforestation), individuals from many countries of the world (considered by Panama as "Friendly Nations"), can obtain residency in Panama in under 90 days.
2) Portugal
There are several fast tracks for residency based on investment, business, etc., but my favourite is the "Golden Visa." With an investment in real estate of between €350,000 and €500,000 depending on the location of the property, you become an automatic resident of Portugal, leading to citizenship in five years. The best part is that Portugal is within Schengen (The European free trade/movement area), meaning with a Portugal residency you can really spend as much time as you want in any part of Europe.
3) Bulgaria
A recent member of the European Union, Bulgaria has a fast track residency and citizenship program that will lead to citizenship in approximately eighteen months with an investment of approximately €1,020,000 ($1.2 million).  The program allows for the purchase of Bulgarian Government bonds, which mature in 5 years.  The interest on the bonds is kept by the Government as a payment of sorts, but the principal comes back to the investor.  And while a million-dollar investment is certainly expensive, comparatively speaking, it is lower than other European countries such as Malta, which has over a million dollars in costs and fees associated with their citizenship programs, or a country like Austria where the investment needs to exceed €10,000,000 ($12 million) for a person to qualify.
4) Cyprus
The program is by far the fastest and easiest way to obtain European citizenship, this program can be completed in under 6 months.  To qualify one must simply purchase approved real estate anywhere in Cyprus in an amount over €2,000,000 ($2.4 million).
5) Belize
For those looking to retire in a beautiful, English speaking country, there is nowhere better than Belize in my view. If you can show retirement income of over $2,000 per month you can qualify for Belize's QRP (Qualified Retired Person) residency. There are some other basic requirements such as being in generally good health and having no criminal background, but what I like about it is it takes only 90 days to obtain and no major investment is required. You do have to open a bank account and deposit a minimum of $24,000, but that is your money to spend, save or invest as you choose.
These Are Just A Few Favourites
Of course, the countries I have mentioned are only a few of my favourites because they are the easiest to obtain. Other popular countries primarily in the Caribbean and Latin America include Nevis / St. Kitts, Dominica, Anguilla, Mexico, Costa Rice, Nicaragua, Colombia, Uruguay, and Ecuador. Virtually every country in the world has some type of incentive program designed to attract foreign investors and retirees to their jurisdiction.  It is important to look at the programs and to find out which ones make the most sense for you before you pursue moving there. Often, once you move to a country and fail to apply for the right program at the outset, you miss the window to do so later, so planning is important.
Family Ancestry
One final area to consider for obtaining residency or citizenship is your family's ancestry. In some countries such as Ireland, United Kingdom, Italy, Hungary, and even the United States, if your parents or grandparents immigrated from that country, you may be able to "reclaim" your citizenship. Reclaiming citizenship is a different process than applying for citizenship and "naturalizing" as a foreigner because your starting point is that you already ARE a citizen of that country based on your ancestry and you are simply trying to have that citizenship recognized as such. If you qualify for citizenship based on ancestry, this is generally the fastest, easiest and cheapest method to obtain another citizenship.
What is your Driving Force for Second Residency or Second Citizenship
Ultimately the decision to obtain a second residency or second citizenship is driven largely by lifestyle or travel issues, as well as frequently taxation reasons. Some see a second passport as an "insurance policy" designed to protect the freedom to travel while others view it simply as a means to a particular end.
Some want to open up educational or work opportunities for themselves or for their children. Others want residency or citizenship as added protection for making a substantial foreign investment into a country.
These are all very good reasons to consider obtaining a second residency or citizenship. While not a mainstream concept for most people, the growing demand around the world as well as the increasing number of countries offering these types of programs indicate that more and more people want them, and are willing to pay money to have access to them.
The link between foreign investment and obtaining foreign residency and/or citizenship is a link that is becoming stronger and stronger as foreign investors look to invest where they can become residents or citizens, and residents/citizens look to invest where they live and are nationals. The two go hand in hand and most savvy countries are looking to leverage their residency/citizenship programs to attract both economic and human capital to their jurisdiction. There has never been a better time for foreign investors to leverage their investments around the world to include obtaining the protection of residency or citizenship in the jurisdictions where they wish to both live and invest their capital.
Our experts look forward to discussing all options available to make the right decision on  Second Residency's or Second Citizenship.

Here is probably the most extensive ebook on Everything You Ever Wanted To Know About Eliminating Your Taxes, Protecting Your Assets And Regaining Privacy Over Your Life And Investments. It is called The Ultimate Guide To Going Offshore.  Visit our bookstore to purchase it today!
If you found this helpful, then check out these other handpicked topics on Residency and Citizenship.
How to Gain Access to a Second Citizenship
About The Author
Joel M. Nagel is an international lawyer and entrepreneur focusing his practice in the area of asset protection, cross-border transactions, and global investment serving on a number of international bank boards as well as other financial institutions.  Joel speaks all over the world on the topics of asset protection, global banking and investment, and international legal compliance and currently serves as Ambassador and Permanent Representative at the United Nations for the Government of Belize and represents Belize at various United Nation and other multinational institutions based in Vienna.
Joel has written articles and has been quoted by Forbes, Fortune, Live and Invest Overseas, Hemispheres Publishing, International Living, Sovereign Society, Sovereign Man, Stansberry Research, Oxford Club, Pirate Investor, True Wealth, Islands magazine, Business Times, Physician's Money Digest, and the Simon Letter.

Like Our Articles?
Then make sure to check out our Bookstore... we have titles packed full of premium offshore intel. Instant Download - Print off for your private library before the government demands we take these down!