Joel Nagel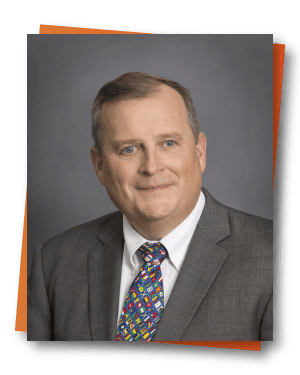 Attorney Joel Nagel
Founder and Managing Partner of Nagel & Associates, is recognized around the world as a visionary and strategic thinker. He has assisted countless governments, individuals, corporations and entrepreneurs to conclude critically important contracts and agreements.

Nagel has been mentioned and honored by a wide variety of international business publications. The Pittsburgh Business Times called him "Fast Tracker" in 2015, acknowledging his far-reaching accomplishments as an entrepreneur, investor, lawyer, and philanthropist. His expertise has been quoted in prestigious media outlets, such as U.S. News & World Report, which ran a feature on the reasons to retire abroad. Forbes Magazine published an article on Nagel discussing asset protection in their Billionaire's edition. He is a prolific author and public speaker, penning articles for The Simon Letter, International Policy Digest, Tech Inside Out, Hemisphere's Publishing, International Living Magazine, Premier Offshore, Live and Invest Overseas, Escape Artist, Island Properties, and the Oxford Club, to name just a few.

Nagel has been the keynote speaker at various seminars and conferences, including The Money Expo, Central American International Investment Symposium, Overseas Radio Network (ORN), The Sovereign Society, Live and Invest Overseas, The Hermitage Forum, Stansberry Research, Simon Black, Real Estate Radio Guys, International Living, Miami Crypto Experience, Asset Strategies International, the Offshore Escape Summit, Global Residence and Citizenship Conference.

Joel Nagel was born in Pittsburgh, Pennsylvania, where he later founded the city's first boutique law firm, Nagel & Associates. He received his Bachelor of Arts degree from Allegheny College in 1986. Allegheny is a prominent, private university in the northeast part of Pennsylvania. It was the perfect incubator for what would later become a lifetime of success in both the public and the private sector.
Legal Career
With his undergraduate degree in hand and a year of law school under his belt, Nagel left to study abroad at the Rheinische-Friedrich Wilhelms University, in Bonn, Germany from 1987 to 1988, where he was a Fulbright Scholar. During this period, he was also a student at The Hague Academy of International Law in the Netherlands. He returned to America to complete his law degree at West Virginia University, obtaining a J.D. in 1989, followed by a Master of Law from Georgetown University in 1990, graduating with high honors. Nagel began his legal career in the government, working for the U.S. Department of Commerce. While there, he served on the staff of the Office of Chief Counsel for International Commerce. He went on to become an attorney for Buchanan Ingersoll, one of the largest law firms in the United States. Solidifying his legal and international relations experience, Nagel served as a law clerk for the Commission of the European Communities, headquartered in Brussels, Belgium. He was assigned to the Directorate-General's Office for Competition, Law.

In 1992, Joel Nagel utilized his domestic and international law experience to open Pittsburgh's first boutique law firm—Nagel & Associates, providing legal support for individuals and institutions. The firm specializes in emigration and immigration law, commercial transactions and international asset protection. Nagel's primary efforts have been focused on assisting his large client base with matters related to tax relief, asset protection, estate planning, commercial joint ventures and making use of international structures to achieve their objectives. His ability to pair his clients with the most favorable environment for concluding transactions in an economically favorable way is especially noted.

Nagel's ingenuity can be seen across the menu of his firm's offerings. He created a Personal Asset Protection Program for the law firm. He innovated a unique infrastructure to secure international licensing for mutual and hedge funds, insurance companies and foreign banks located around the world. He created a state-of-the-art international estate plan covering international insurance products, foundations, trusts, partnerships, corporations, and family offices.
Corporate Career
Nagel's background is filled with public and private sector success. Nagel is chairman of Caye International Bank and the co-founder of Belize-based real estate development firm, ECI Development. He has helped lead the company for 20 years on a variety of projects throughout Central and Latin America including the Gran Baymen Garden Resort in Belize and the construction of the new Marriot Residencies in Belize.
Among these projects, is configuring a boutique resort in Ambergris Caye, located in Belize. The resort spreads over three acres and encompasses residential, commercial and hospitality functions. On behalf of an investor group, Nagel structured a resort complex in Nicaragua. The Gran Pacifica Hotel covers 2,500 acres with over three miles of beachfront property, is providing a good return on the investment. Under his leadership, a major US bus line established its first distribution facility in Africa and Central America. Dozens of financial institutions, such as banks, mutual and hedge funds and insurance companies have benefitted from Nagel's strategic thinking.
Joel Nagel's entrepreneurial expertise has made him a frequent recruit for financial services, real estate, tourism and non-profit Boards of Directors. He has served on the Boards of the Violetta Barrios de Chamorro Foundation, Pittsburg Rotary Club Foundation, and Nicaragua Development Corporation, to name just a few.
As part of his passion to share his knowledge and expertise, Nagel hosted cutting edge podcast The Global Wealth Fortress Report with the Offshore Club, which focuses on strategies to help protect and preserve wealth for the next generation.
Diplomatic service is also a factor in Nagel's career history. On behalf of the Belizean government, Joel Nagel served as Ambassador to Austria, the United Nations in Vienna, and to Croatia and Slovenia.
Philanthropy
Nagel's leadership is not limited to profit-making causes. He has also spent considerable time assisting efforts to improve the lives of disadvantaged populations in the Central American country of Nicaragua. Nagel led a fundraising campaign to purchase land and construct three health clinics, known as Roberto Clemente Health Clinics, which are providing life-saving health care to thousands of the country's at-risk citizens.
Additionally, Nagel has donated significant time and resources to the Pittsburgh Rotary Club and Rotary International. From 2001-2002, he served as President of Pittsburgh's Rotary Club, during which time the highly successful charity fundraiser "Ducky Derby" was inaugurated. From 2005-2006, he served as Governor of Rotary District 7300, which had 51 clubs and 1,500 members. During his term, the Rotary District set national record for contributions per capita. He also served as Rotary International President's representative to Germany in 2007.
Nagel's time in Belize has provided him with the opportunity to support the local community. He is a supporter of the Living Word Church and helps annually with their Christmas Toy Drive, raising hundreds of thousands of dollars over the years. Through his company ECI Development, Joel Nagel has brokered a number of anonymous donations to support the native conservation of Belize including the Belize Zoo, Belize Karst Habitat Conservation, and the American Crocodile Education Sanctuary (ACES) Wildlife Rescue.
Please fill in the form below to reach out to Joel Nagel.
"*" indicates required fields