Getting Residency In Cyprus.
One country in Europe that does not get the attention that it deserves is Cyprus. This tiny island country in the Eastern Mediterranean is a paradise that only Europeans know about, but that is beginning to change. No more is Cyprus the site of a massive economic crash – it's turned itself around and is building a new world image.
The average rent in Cyprus is about $2,000 a month for an apartment near the coastline, much cheaper than any other European beach city or a city in California. Cyprus also has one of the easiest immigration systems to navigate to so becoming a resident of the island and obtaining a second passport is fairly easy.
Also, much of the population speaks English so you won't be too homesick while you are enjoying your remaining years. Cyprus is unique for its mixture of old European traditions and modern and liberal thinking from most of its population.
Americans are starting to look at Cyprus as the place to spend their remaining years at, thanks to a Government investment program that grants residency and citizenship to any foreigner who is willing to invest in the island.
Investing in Cyprus is not the only way to obtain a residency or a second passport, but it is definitely the fastest and easiest path. As with other European countries, Cyprus might not be the cheapest place to live or become a resident but you should seriously consider giving it a try.
Cyprus offers passports in exchange for an investment. There are two possibilities: An investment of 2 million euros that must be part of a collective investment of at least 12.5 million euros. You can also make an individual investment for five million euros that must be made in the banking or real estate sectors.
The investment that you make can also be in real estate and must have a total market value of at least $300,000 Euros plus tax. The purchase must have your name, so you may personally do the investment or a third party may do an investment under your name.
For the Government of Cyprus to consider your investment you must first submit a letter to a bank in Cyprus that you have made a deposit of $30,000 Euros into an account. The money must stay in your account for years after which it will be returned to you.
Besides making a substantial investment in Cyprus there are other ways in which you can obtain residency in the country such as:
Persons who intend to work as self-employed in agriculture, cattle breeding, bird breeding or fish culture in the Republic. You can purchase or rent land in the country, but you must possess $430,000 Euros under your name.

Persons who intend to work in the mining sector, you must possess $350,000 Euros under your name.

Persons married to a Cyprus national.

Persons who have been offered a job in the country

Persons who have at least $30,000 Euros save and $5,000 for each dependant, this is usually reserved for pensioners and retirees
If you obtain a permanent residency in Cyprus via the Retiree visa, then you are not allowed to work. The money that you receive must be from a trusted financial institution abroad, or from the dividends obtained from owning a company in Cyprus.
If you qualify for any of the previous requirements then you will have to present certain documentation to back it up such as:
Proof that your income comes from abroad if you are not working in a company in Cyprus

Proof of domicile in the country

Proof of a clean criminal record

No sanction order to have been made against applicant or any dependents
The great thing about becoming a permanent resident in Cyprus is that you can complete all of this process in just two months. Much faster than in any other jurisdiction, and also you can add as many dependants as you want as long as they are under 25.
Experience the Insider community that takes your international lifestyle to the next level. Download your FREE guide
"18 Steps to Implementing Your Plan B" instantly!
Your residency can be passed down from generation to generation, as long as you don't forget to renew it and are not accused of any crime. Also, you and your family members must travel to Cyprus for at least one day every two years.
After being a permanent resident in Cyprus for seven years you may apply for citizenship. You must also hold residence in Cyprus during the citizenship application process and must continue to behave adequately.
What is great about becoming a citizen of Cyprus is that the country allows for dual citizenship meaning that you will be allowed to maintain your American passport while enjoying all of the benefits that living in Europe holds.
Are you ready to chat with one of our experts in the field of second residency? or citizenship by investment? Please contact our office HERE!
Here is probably the most extensive ebook on Everything You Ever Wanted To Know About Eliminating Your Taxes, Protecting Your Assets And Regaining Privacy Over Your Life And Investments. It is called The Ultimate Guide To Going Offshore.  Visit our bookstore to purchase it today!
I hope you enjoyed reading: Getting Residency in Cyprus.  Here are a few articles that I'm pretty sure you will love!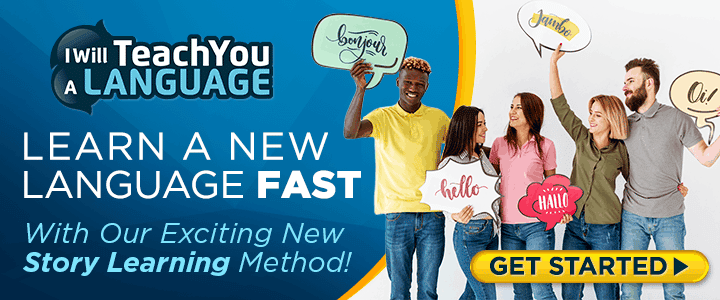 When in Cyprus… The Top 9 Places to Visit in Cyprus
Why Should the Global Citizen Consider Cyprus' Citizenship by Investment Program?

Like Our Articles?
Then make sure to check out our Bookstore... we have titles packed full of premium offshore intel. Instant Download - Print off for your private library before the government demands we take these down!