13 Citizenship By Investment Programs Ranked
A rundown of all global citizenship by investment programs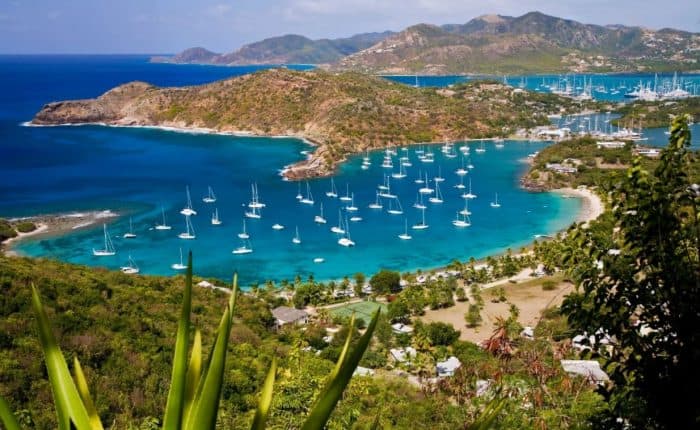 Global Residency By Investment
It is a process by which applicants can acquire Permanent Resident or Long-Term Resident status of a country by making a qualified investment. It is a visa status that allows the bearer of the PR card to legally reside in the host country without being a citizen of that country.   If you're interested in exploring any Citizenship-by-Investment programs,  reach out to us today!
PR status can also lead to citizenship by naturalization provided the resident has lived in the country for a certain number of years.
The Covid-19 era opened up a variety of citizenship by investment programs for those trying to flee their country or obtain a 2nd passport.  We have compiled a comprehensive list that includes a number of global options.
Citizenship by Investment Programs in Europe
A number of European countries  have set up programs for luring international investors and potential citizens.  Among some of the most lucrative offers include the following.
1. Montenegro (time running out)
This jewel of a country that boasts gorgeous mountains, beautiful beaches, rich history and affordable living offers a citizenship for investment program that is obtainable for $350,000 Euro.  This is split into a 100,000 Euro donation to the country and a 250,000 Euro investment in real estate.  Many foreigners have taken advantage of this program and have taken up residence in some of the amazing towns such as Budva and Kotor.  The Montenegro government has announced however that this program will shut down at the end of 2021 so time is of the essence.
2. Malta
A more expensive option is available to those looking to obtain a second passport in the country of Malta.  Boasting a low crime rate, temperate weather and a high quality of life certainly justifies the higher price of citizenship.  A 738,000 Euro investment is required but can vary depending on the length of residency.  A Maltese passport can travel visa free or visa arrival to 186 countries as of 2021.
3. Austria
Similar to Malta, an Austria passport offers plenty of travel options to other countries, including  visa free or visa upon  arrival at 189 countries, including all of Europe.  It does come at a price however significantly higher than other European options.  The cost for an Austrian passport is a minimum 3 million Euro contribution.
4. Turkey
Where Europe and Asia meet, Turkey has reduced their investment requirements in 2021.  To become a Turkish citizen a $500k deposit into a Turkish bank account is required.  Other options include starting a business and employing fifty Turkish citizens or buying real estate for at least $250,000.  Often overlooked, Turkey boasts beautiful beaches on the Mediteranean coast as well as popular resort towns on the Aegean and Black Sea.  Istanbul is world class city and saw tourism skyrocket during the pandemic as the country remained largely open to tourists.
5. Bulgaria
Bulgaria, a relatively unknown country in Eastern Europe has attracted significant interest during the Covid-19 pandemic.  This country is one of the best kept secrets in Europe.  Boasting world-class ski resorts and beautiful beaches on the Black Sea, this country is worth a look on anyone's list of best citizenship by investment countries.  Sofia, the capital has direct flights to most European cities and has an up and coming tech scene.  The coastal towns of Varna and Burgas attract tourists in the summer for their nightlife and pristine beaches.  The ski resort town of Bansko has emerged as a top Digital Nomad location as the very affordable cost of living and quality of life is pulling people in.  For non-EU citizens the cost is about a $560,000 deposit into a government bond portfolio, which is returned without interest after a five year holding period.  One year after that deposit an additional 1m levs are required for the fast track citizenship path.  This option is has some additional caveats which ultimately result in about a $330,000 donation to achieve citizenship.  The process is one of the longest in Europe as it takes nearly two years.  Many would argue it's still worth the wait.
6. North Macedonia
Located in Southeast Europe and home to beautiful Lake Ohrid, North Macedonia offers several options to obtain citizenship through investment.  The first requires a foreign national to invest 200,000 Euro into a private investment fund for a period of two years.  The second option requires an investment of 400,000 euro as a direct investment into a new facility that employees at least ten people for at least one year.  A North Macedonian passport provides access to 126 countries visa free.
Citizenship by Investment Programs in the Caribbean
1. St Kitts & Nevis
St. Kitts & Nevis has popped onto our radar as it rolled out one of the cheapest roads to citizenship for U.S, U.K., European, Hong Kong and Singapore citizens.  The two options include: (1) a one-time donation of $150,000 to a Sustainable Growth Fund (additional donations required for family members or dependents), or (2) a real estate purchase of $200,000 or more.
Experience the Insider community that takes your international lifestyle to the next level. Download your FREE guide
"18 Steps to Implementing Your Plan B" instantly!
2. Dominica
Citizenship by investment in Dominica can be obtained via several options.  The most affordable is through a $100,000 donation for an individual or a $200,000 donation for a family up to four.  An alternative option is a $200,000 real estate investment to acquire golden visa and subsequently citizenship.
3. Antigua & Barbuda
Antigua & Barbuda are offering a cost effective path to citizenship via a $100,000 donation to the Antigua National Development Fund or investing $400,000 into a government approved real estate project.
4. St. Lucia
St. Lucia offers a variety of attractive second passport options which include (1) donation options starting at $100,000 for an individual and $150,000 for a family, (2) a real estate investment option in a property valued at a minimum of $300,000, (3) a government bond investment starting at $500,000.  The most lucrative option might be their new Covid-19 Relief Bond which is a limited time offer.  Investors are guaranteed the return of the bond investment which starts at $250,000, after a five year hold period.  View more information about St. Lucia's program here.
5. Grenada
Those interested in a Grenada passport can make a $150,000 contribution to the country's National Development Fund or invest $350,000 in real estate.  The country has visa free access to 143 countries and the only Caribbean country with free access to China.

Citizenship by Investment in Oceania
Citizenship by Investment in Vanuatu
Interested in going way off the grid?  The island nation of Vanuatu might appeal to those looking for a more off-grid country for citizenship.  The country actually consists of 80 different islands so there are plenty of options to suit your escape needs.  The cost is a $150,000 donation to the country's government.  This was reduced from the previous amount of $260,000. For families that donation amount begins at $200,000 and up.  You can find Vanuatu real estate here.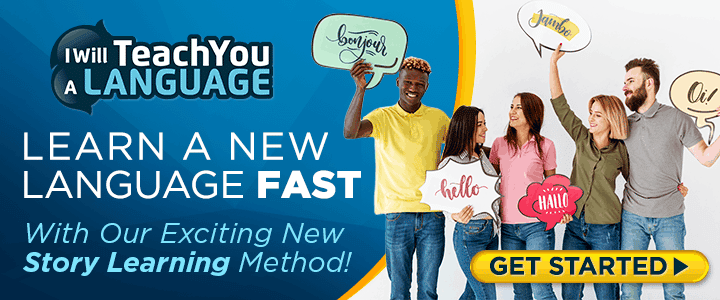 Citizenship by Investment in Central America
1. Panama
Panama has historically been one of the easiest countries to obtain residency in.  That has changed in August of 2021 as it has dropped the friendliest part of its Friendly Nations Visa Program.  The new rules will require an investment of at least $200,000 into real estate or get employed with a company in Panama.  After holding residency for two years, permanent residency can be obtained at that point.

What to Watch For – Citizenship by Investment in El Salvador
In September 2021, El Salvador has adopted Bitcoin as an official currency.  Citizenship in El Salvador can be obtained after five years of residency.  New citizenship through investment program with Bitcoin is expected to be announced by the government shortly.  This is rumored to be around three bitcoin and involve real estate or business investments.  T
Our experts look forward to discussing all options you have to make the right decision for your specific needs!  Contact us today to arrange for a consultation.

If you are not ready to commit to full citizenship programs, check out:

Like Our Articles?
Then make sure to check out our Bookstore... we have titles packed full of premium offshore intel. Instant Download - Print off for your private library before the government demands we take these down!