How to Get Residency in Mexico

Our experts look forward to discussing all options you have to make the right decision for your specific needs!  Contact us today to arrange for a consultation.
There were new laws introduced in 2012 aimed at simplifying the process of how to get residency in Mexico to become a Mexico resident. Now in a matter of 3 months, you will have your resident card in hand as long as you follow procedures. However, unless you are familiar with the system I highly recommend hiring an attorney, that will simplify your process. A Tourist Visa would allow you to stay for 6 months. But, if you want to be living in Mexico, working or retiring in Mexico, you will have to undergo the process of getting Mexico residency to avoid the risk of deportation.
Prior to the changes, it was possible to enter Mexico on a 180-day tourist visa and then apply for a Mexico residency visa while in the country.  Now, the Mexico immigration law requires you to start the application in your country of origin.  You are required to attend a Mexican consulate or embassy and apply in person. If the preliminary requirements are met, you will be given a temporary visa, which in reality is permission to enter Mexico with the intention of applying for residency with a 30-day time limit in which to start the process.  While your application for residency in Mexico is in progress, you cannot leave the country without invalidating your application.
Which Residency in Mexico Visa is Right for You?
Mexico has two main types of immigration visas:
Non-Immigrant Visa are issued to people who are visiting Mexico for a specific purpose with the intention of leaving the country once that purpose has been fulfilled.
(One note of interest – no visa is required in invest in Mexico real state.)
Immigrant Visas are for those who intend to remain in Mexico on a long term or permanent basis. For example, if you plan on living in Mexico, retiring, or working in Mexico. There are two categories under this type of visa:
1. Visa de Residente Temporal – Temporary Resident Visa
This type of visa is for people who wish to remain in Mexico for a period of more than 6 months but not longer than 4 years.  It is unlikely that a temporary resident visa will be issued for more than one year initially but it then becomes renewable for a further one to three year period.  This type of visa permits unlimited entry and exit to and from Mexico during its period of validity.
Various conditions can be applied to the Temporary Resident Visa for Mexico including the right to work or engage in specific activities that can be lucrative or non-lucrative depending on the classification of the visa granted.
A temporary resident visa is unlikely to be granted unless the applicant is able to show that they have sufficient funds to support themselves and any dependents, or prove that they have a steady and reliable source of income.  The financial requirements are based on the minimum wage in Mexico and are quoted in Mexican Pesos.
The new immigration laws of 2012 decreed a sharp increase in the amount required to meet the criteria for obtaining a temporary residency permit to 400 times the daily minimum wage, which equates to roughly $2,000 US dollars a month.  There is room for discretion if an applicant has hard assets such as substantial savings or if they own real estate. This is usually required to be Pension Income or Social Security Income.
You can also show Economic Solvency with a Bank Account. This amount can vary between different Embassies and Consulates in different countries as well as within the same country!
2. Visa de Residente Permanente – Permanent Resident Visa
This type of visa is for foreign nationals who intend to live in Mexico for more than 6 months and intend to live in Mexico indefinitely. It is not necessary to be a temporary resident in Mexico provided one of the requirements for permanent residency are fulfilled. These are:
FREE GUIDE! Get Essential Information on Protecting Your Assets
18 STEPS TO IMPLEMENTING YOUR PLAN B
If you are applying for retirement status and can prove you have a sufficient monthly income – or substantial assets – to support yourself and any dependents.
If you have a close family connection in Mexico, such as a child, or parent.
If you are married to a Mexican National or foreign permanent resident and have 2 consecutive years of regular status as a Temporary Resident where that the Temporary Visa was issued because of your marriage.
If you are eligible for residency on humanitarian grounds or through political asylum.
If you have 4 consecutive years of regular status as a Temporary Resident.
The Process of Applying for Residency in Mexico
You have to start the process in your country of origin and obtain the visa allowing you to enter Mexico with the intent of applying for residency through the Mexican Embassy. Again – this process and the requirements can vary between different Embassies and Consulates in different countries as well as within the same country!
Once in Mexico, the first step is to complete and print a form online and make a payment of the application fee. The form, as you would expect, is in Spanish.  The form and payment receipt must then be taken to a consulate or embassy.  You will be required to submit a number of documents to support your application such as photographs, birth and marriage certificates, proof of income or bank statements, payslips, if applicable, and any other documents that are on the list supplied by the embassy. All documents should be notarized confirming their authenticity and officially translated into Spanish.
After a ten-day period, you need to return to the embassy where you submitted your application to have your fingerprints taken.  A medical examination may also be required.  Following this visit, and providing you have been approved, the next step is to wait for your Clave Unica Population Register or CURP card.  This serves as your I.D. and proof of residency status.
The government bureaucracy in Mexico could be as slow as just about everywhere else in the world. But, comparing the Mexican Immigration system to other countries getting your residency visa for living in Mexico is actually not bad at all. And with patience and perseverance, you will get there in the end and join over a million other expats who are enjoying the good life that working, living, and retiring in Mexico has to offer.
Are you ready to make the move and retire in Mexico? Then reach out to us here so we can assist with those plans.
Here are a few articles that you will love!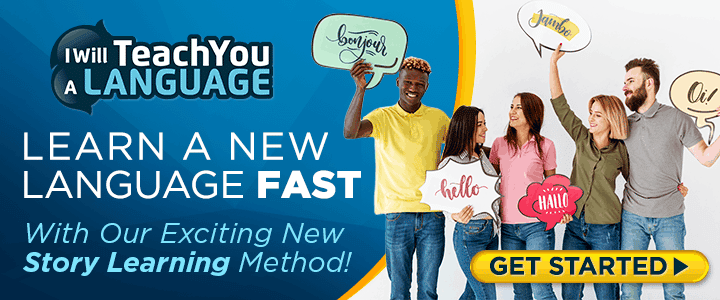 The Benefits of Retiring in Mexico
Legal Requirements for Working in Mexico
About Living in Mexico and Real Estate in Mexico
My 2021 Language Routine & Resolutions – Continuing My Journey To Fluency

Like Our Articles?
Then make sure to check out our Bookstore... we have titles packed full of premium offshore intel. Instant Download - Print off for your private library before the government demands we take these down!