5 Things to Know When Considering Retirement in Belize
Belize lies in a sweet middle spot among several of the popular developing Latin American countries on an investment curve. The investment curve plots expected Return on Investment over time, either in the form of immediate cash flow or in long-term appreciation value. The countries closer to the cash flow end of the curve are already developed and home to communities of expatriates, retirees, and tourist visitors, with modern structures and sound, efficient infrastructures, and where buyers can expect a higher cost of entry.
Those countries on the long-term appreciation side of the curve are less developed, but with larger margins for growth over the life of the investment.
Aligning your investment goals with the country or region that suits your desired lifestyle and will produce what you hope to achieve. The investment curve is based on a Popularity Curve, which is determined by a destination's popularity among North American honeymooners. This statistic has proven to be an accurate barometer of a location's expected cash flow and appreciation potential. That sweet spot in the middle where Belize lies means it is the unique position of having great room for appreciation, while also providing strong present-day cash flow. Indeed, Belize has an established tourism industry, yet many areas are being developed for the first time.
Depending on how soon you would like to retire, and what return on investment you hope to achieve, you might choose properties in different parts of the curve. Cost of living can factor in to the decision as well. Belize offers a ripe opportunity to those who want a balance between some of these important aspects of retirement and financial investment in Central America.
Enjoy this podcast from The Expat Money Show – Luigi Wewege from Caye Bank in Belize
Belize Offers Special Incentives To Qualified Retired Persons
Belize offers an impressive Qualified Retired Person's incentive package. Among other exclusive benefits, the QRP allows tax and duty-free importation of all your household and personal goods, which could otherwise practically be taxed too heavily to hold any value through importation. This includes major-expense assets like cars, boats and even small planes. This can help make the move into your new home easy and smooth. The program also states that qualified applicants: "shall be exempt from the payment of all taxes and duties on all income or receipts which accrue to him or her from a source outside of Belize."
Upon acceptance into the Program, you will receive an official Qualified Retired Person Residency Card. The program is open to application for anyone 45 years or older, from anywhere in the world, and was "created especially for those people who wish to live in Belize and can prove a permanent and consistent income from investment (abroad or in Belize), pension or other retirement benefits." Indeed, you will find a growing population of retirees who take advantage of these benefits.
Belize Has A Thriving Expat Community Within Its Already Multicultural Population
There is a vibrant community of individuals similar to yourself already living here. Expats make up an important sector of Ambergris Caye residents, and the community is growing. A cheerful, close-knit town, San Pedro is a place where friends and neighbours wave to one another on the street and freely offer golf cart rides around town to familiar faces –not that you need a ride to get most places on Ambergris Caye. Although golf carts are the most popular form of getting around on Ambergris Caye, many choose to walk or bicycle without any problems at all. Of course, if you'd still prefer to drive a car most of the time, you can do that too.
There are local women's and men's groups, recreational sports such as hockey and tennis are popular, as are yoga, cross-fit, swimming, and other exciting community activities. Of course, the sea has much to offer this growing community too. SCUBA diving in Belize is incredibly popular, and with the reef access from Ambergris Caye, it couldn't be easier.
Many first time visitors to Belize are curious to witness the mix of cultures that these expat groups are settling into as their new home. It's simple, really. Belize has a long history of mixed cultures, and with the tourism industry having been embedded here for decades, the country is overwhelmingly welcoming to people from an array of origins around the globe, whether they are here for a short vacation or moving here permanently to live out their retirement.
Healthcare Options In Belize Offer Flexibility, Convenience, And Affordability
Belize has a wide range of successful private and public sector healthcare options. There are several modern hospitals throughout the country, and local clinics similar to those increasingly found throughout the U.S. located in every city and town and some of the largest villages. Most expats frequently choose to use the private centers when they do need care.
Routine procedures are exceptionally affordable when compared with U.S. rates, and visits usually do not last as long or require as much paperwork as they would at home.
FREE GUIDE! Get Essential Information on Protecting Your Assets
18 STEPS TO IMPLEMENTING YOUR PLAN B
Most serious medical problems can be treated at Belize's main referral hospital, the Karl Heusner Memorial Hospital, but The U.S. embassy and recommends that foreign nationals verify their existing medical coverage, especially coverage of catastrophic medical events, including the cost of medical evacuation, before visiting or taking up residence in Belize.
Belize City, just a 20-minute flight from Ambergris Caye, offers the highest level of medical care in the country. For routine check-ups, just as you would in the United States, take the time to find a doctor you trust and feel comfortable with to get the health care that you want. It is a good idea to learn what to expect when you retire in Belize before you go, but you can continue to learn after you move. There is never a time when a person is too old to learn and experience new things and retiring to Belize is an opportunity to do that.
As With Anywhere, Due Diligence Is Key
This one is important. Due diligence is basically doing your homework. For some, that can mean internet research or asking others about their experiences in Belize. It can mean making a checklist of questions and concerns with everything from financial management, lifestyle options, and goods and services available in Belize.
One highly recommended strategy for conducting due diligence is to take a trip and visit Belize in person. Come set foot on the sands of Ambergris Caye, the most developed and popular coastal island in Belize, famous for the small town island lifestyle you will find in San Pedro Town, and for it's proximity to world-class reef diving locations. Not only can you experience the taste of local cuisine, feel the sunshine on your shoulders, and get to know the community a bit, but you can also conduct important follow-up to questions you have concerning a Ambergris Caye Belize real estate you may be interested in buying.
This is an important step when venturing to Central America for the first time. Many Americans don't think to inspect some aspects of a property themselves, and with good cause. Certain amenities, such as: hot and cold water lines, properly installed and placed electrical outlets, double pane windows, cable TV and internet connections, even towel racks, may be strangely missing from some developments upon close inspection! The general quality of construction should be an important consideration too. Are residences built to withstand hurricane force winds? Does the land around a residence drain properly during the rainy season? Your checklist of questions may extend on and on once you are off and rolling with it.
Due diligence extends not only into the property you are buying but also into the lifestyle you want to live. What is important to you? Many retirees choose Ambergris Caye for things such as: the incredible access to the sea, the amazing produce and seafood, and the relaxed environment on the island. English being the official language is a popular reason for choosing Belize as well.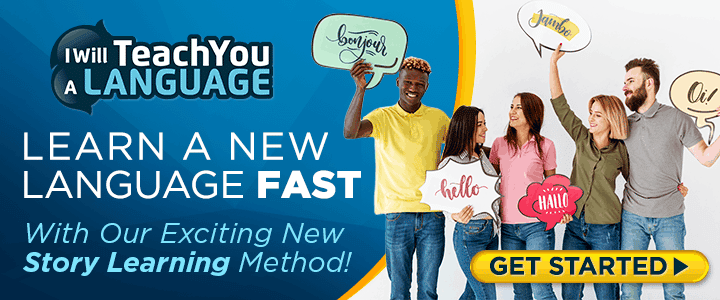 These are just a few of the most important considerations for retirees who are interested in exploring foreign real estate ownership. I would like to offer you, free of charge, our Country Guide on Belize.  You'll want to keep it forever, it's that good.
Looking to move to Belize in 2021?  Check out our interview with Rick Becker on buying property as a foreigner.
Here are some great articles about Belize, enjoy!
7 Simple Facts to Know About Buying Real Estate in Belize
8 Possible Belize Business Ventures 
Living and Working in Belize: What You Need to Know in Advance 

Like Our Articles?
Then make sure to check out our Bookstore... we have titles packed full of premium offshore intel. Instant Download - Print off for your private library before the government demands we take these down!