Snorkeling and exploring the waters of Belize has given me an entirely new perspective on marine life. I grew up snorkeling in one of the most beautiful places off the coast of California, in a spot called Emerald Bay off Catalina Island. I thought I was truly blessed, but can attest that I have never seen such biodiversity and vibrancy of marine life as I have seen here in Belize!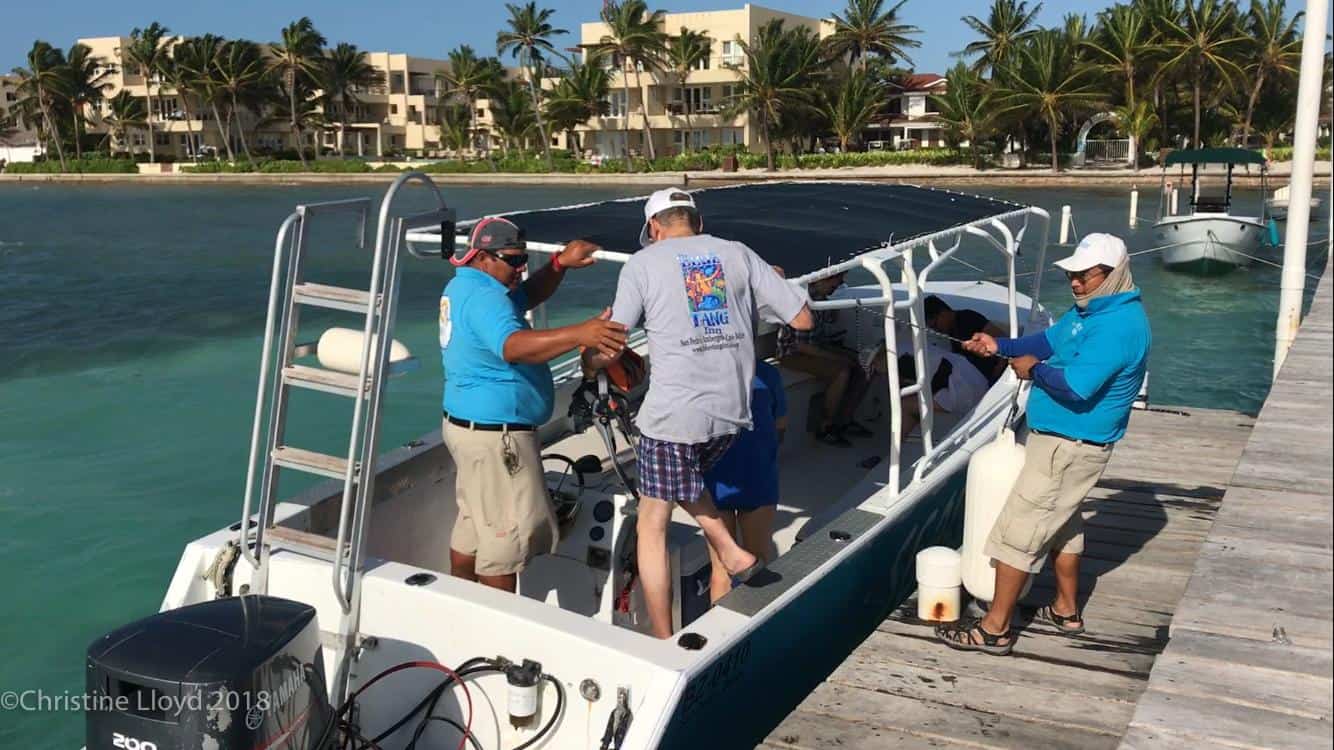 We opted for the early boat tour as the early bird usually "gets the worm," or in this case, a nice afternoon nap before heading back out to enjoy the rest of the day. We were whisked away on a 20-minute boat ride out to Shark Ray Alley, enjoying the wind in our hair and the sea mist on our faces. Our guide warned us that we needed to be quick and jump in the water as soon as we pulled up, because the sharks are known to dine and dash after all the bait is gone.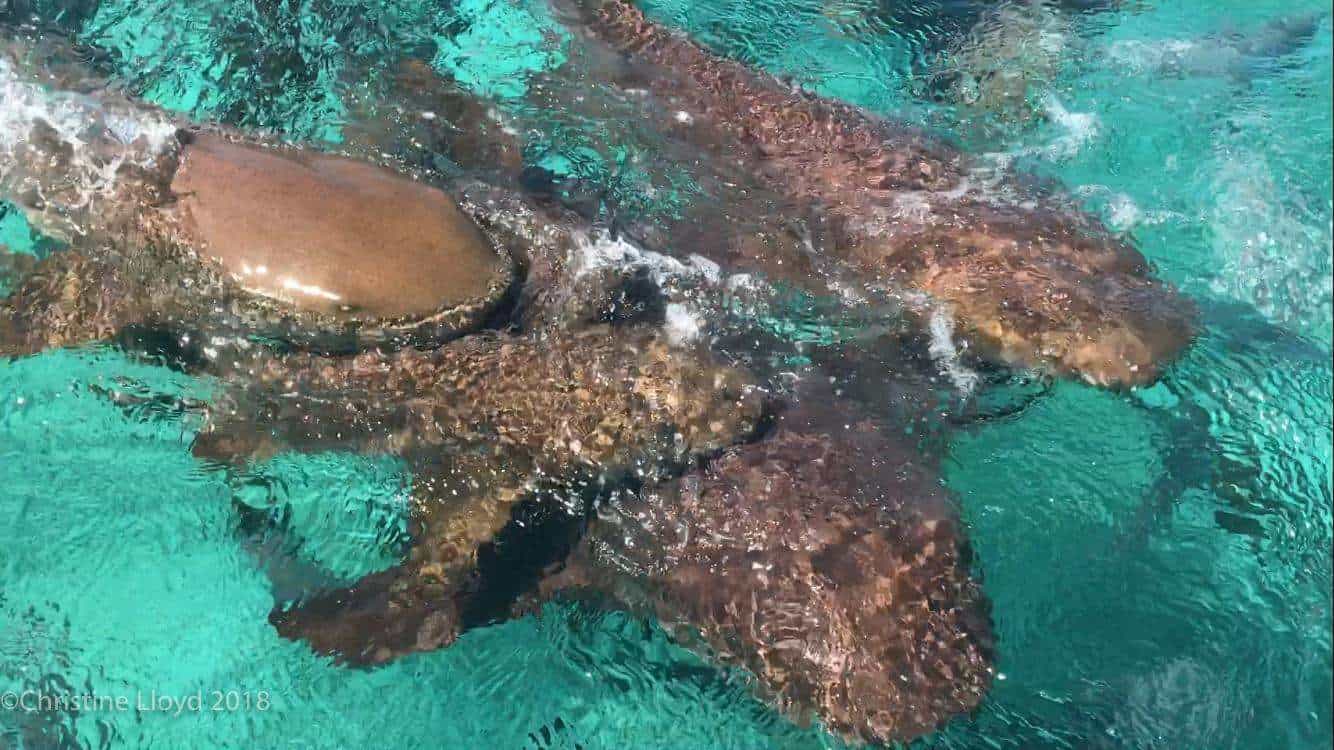 Nurse Sharks Eating
I was a little apprehensive to get in, as I've only been in the water with one or two small sharks – not 10 or 12 six-foot sharks! The nurse sharks were very clever, forming themselves into a tight group around the bait so that the horse-eyed jacks didn't steal it all from them. Once the food was gone, they moved on to the next boat – but that was fine with me, as I then got to spend some one-on-one time with a single shark that was taking a little snooze under some coral.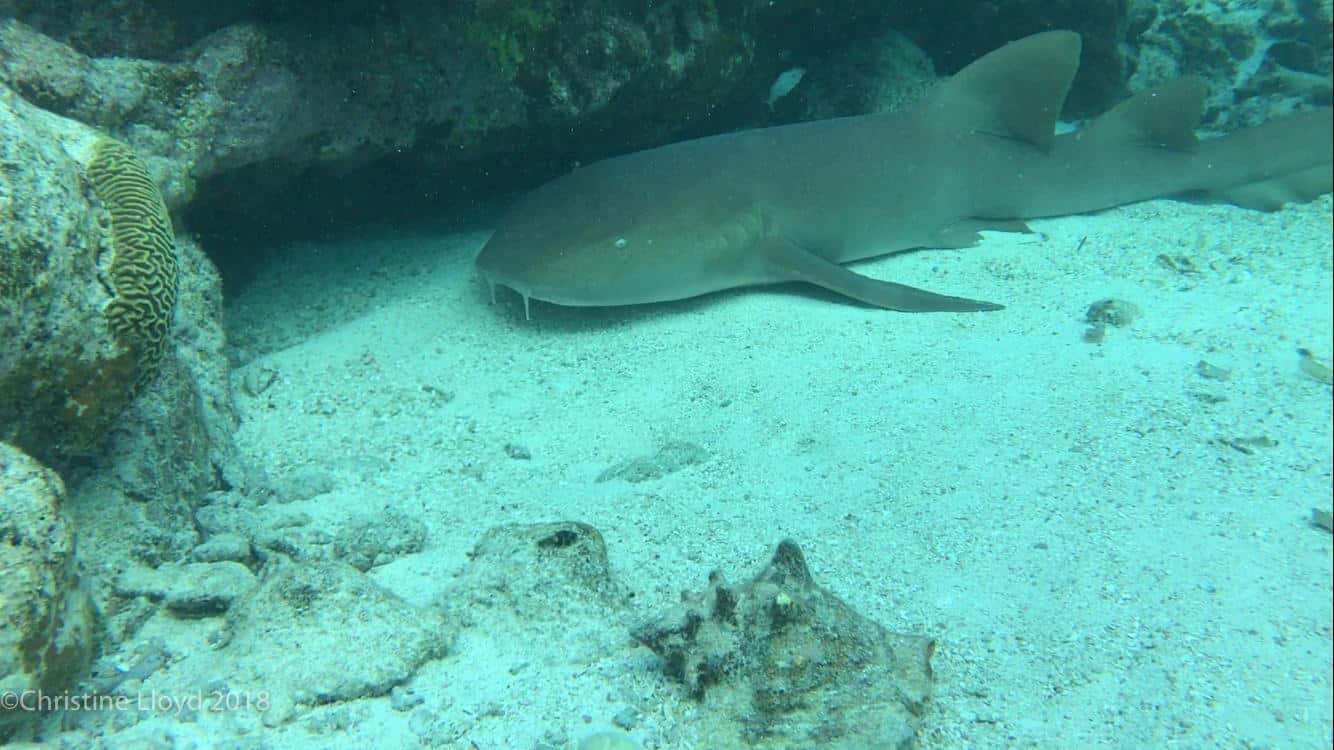 Nurse Shark Napping
Next stop was Hol Chan Marine Reserve, and boy was I impressed. Before you even get in, you can see to the very bottom of the sand through the crystal clear water. We jumped out and followed our guide around for about 30 minutes of pure snorkeling bliss as he pointed out all the fish and the break in the reef. Some of the most vibrantly-colored fish were some of the smallest ones! Yellowhead wrasse with bright yellow heads and turquoise bodies, magenta fairy basslets, deep blue tangs, and blue striped grunts with electric blue stripes running across their bodies.
Horse-eyed jacks, relatives of tuna, followed us around the entire time. They are so incredibly fast and they are always the first to eat the bait that the tour guides throw for the nurse sharks.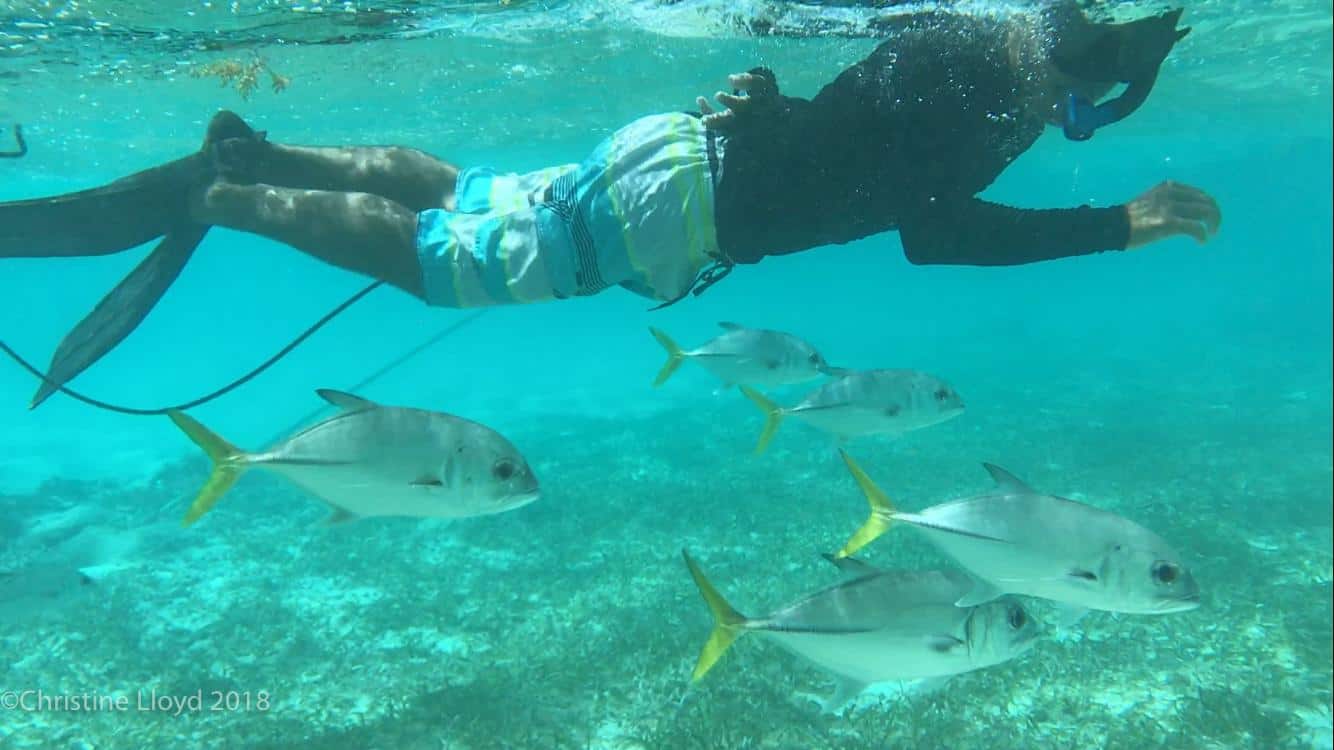 Yellow and black striped sergeant major fish were aplenty, in all sizes! I found some big ones who came out to play and small ones in a coral, who became very nervous once I showed up and started filming – though they did eventually come out of their coral home and investigate me. They were only a few centimeters long, but they were already so brightly colored!
Experience the Insider community that takes your international lifestyle to the next level. Download your FREE guide
"18 Steps to Implementing Your Plan B" instantly!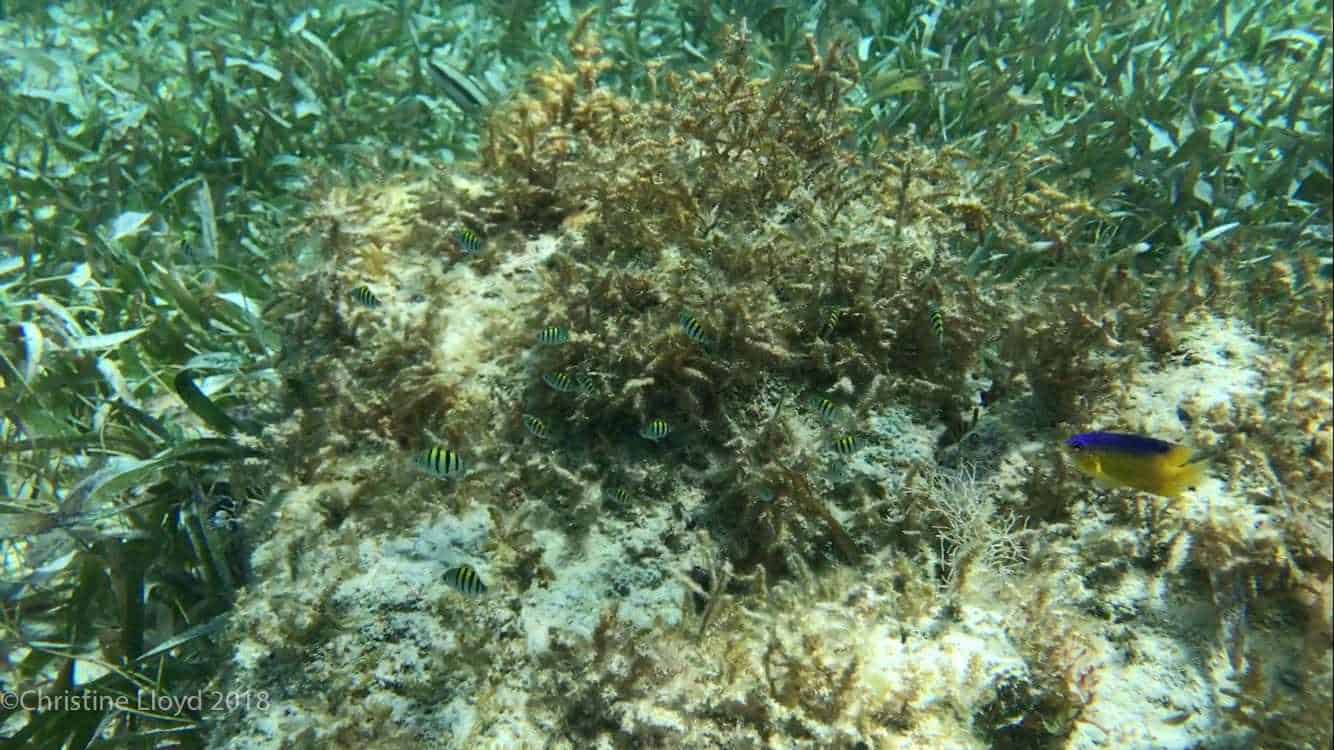 Schoolmaster fish and smallmouth grunt were in abundance as well. The one with the vertical stripes is the schoolmaster, the rest with no stripes are the smallmouth grunts.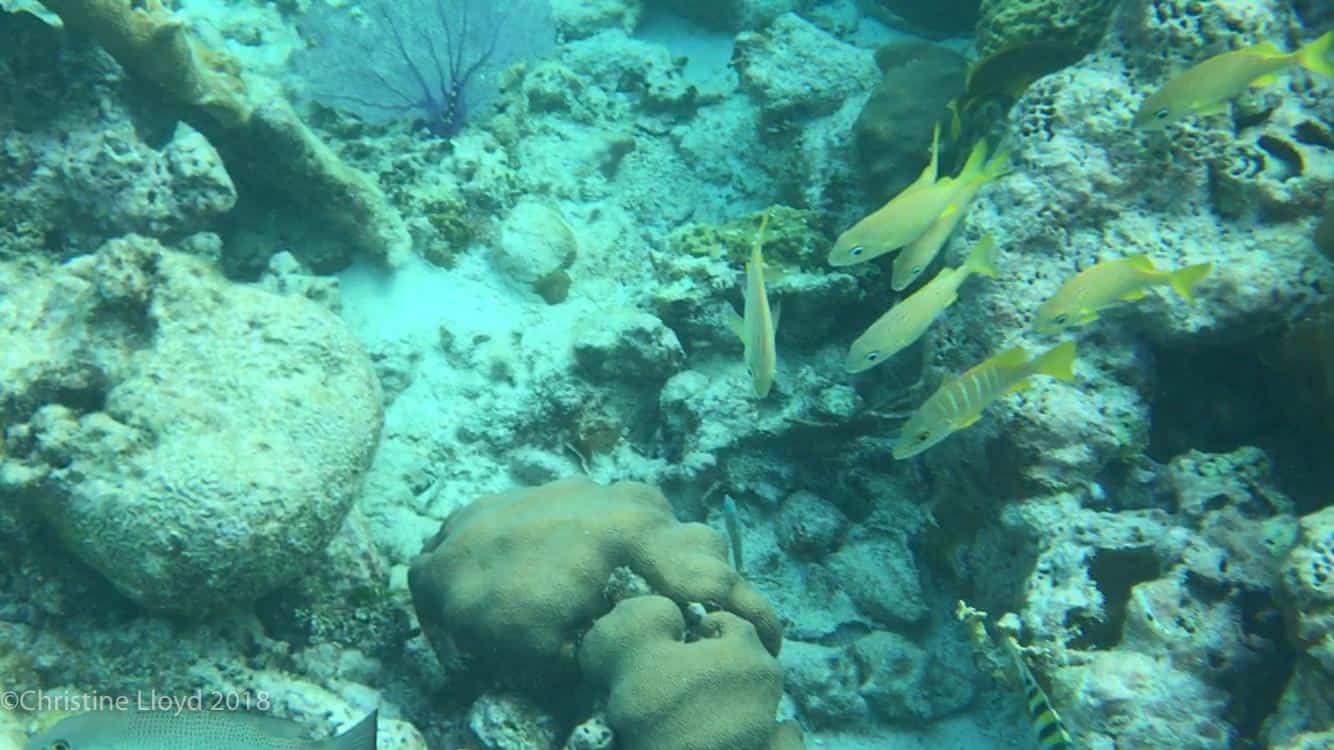 My favorite fish encounter was the most beautiful rainbow parrot fish that I ran into by chance at the end of our tour, on our way back to the boat. Our tour guide, Jaime, helped me corral the fish to a spot where the light reflected off his colorful scales. Parrotfish are responsible for the majority of the white sand on the beaches, as they eat the coral and digest it, turning it into sand. Some of the other common fish we saw are listed below: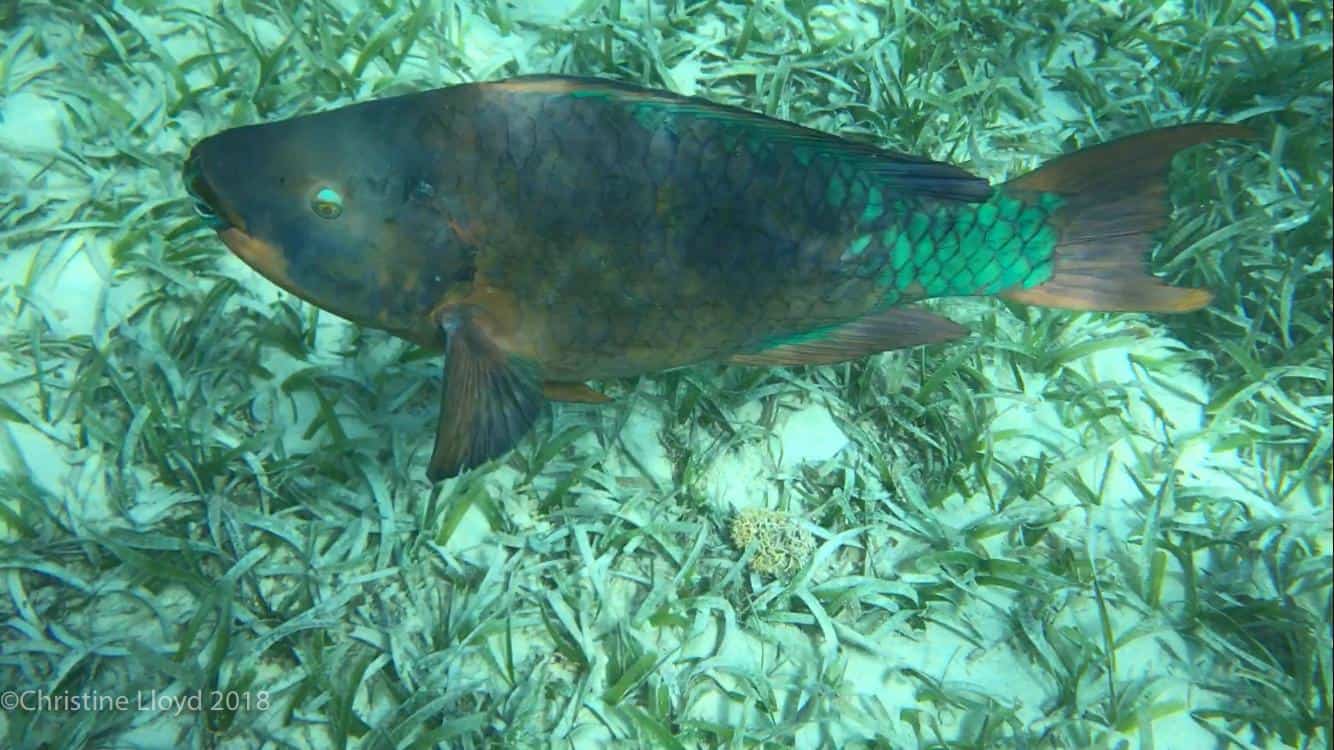 Rainbow Parrotfish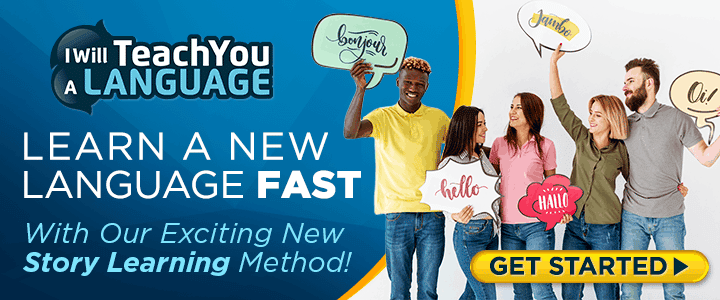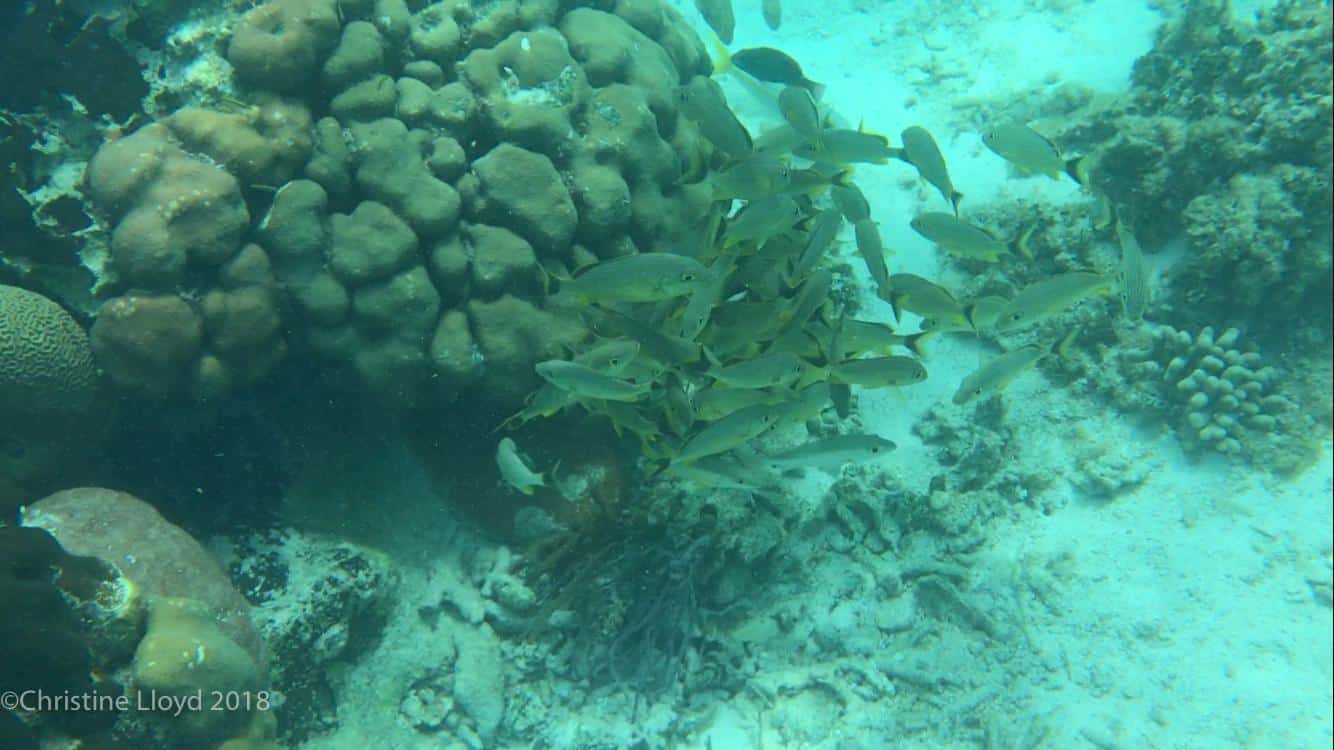 Blue Striped Grunt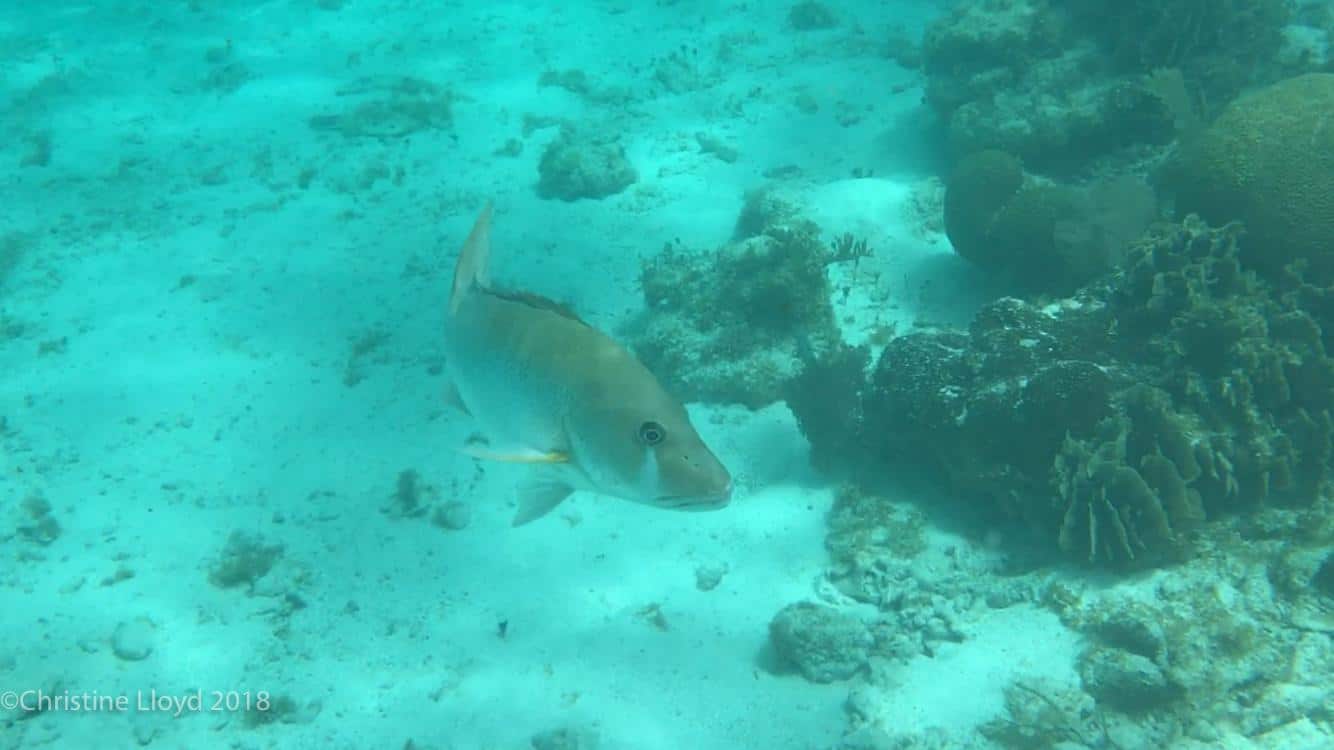 Dog Snapper
What was really amazing to see was the way that the locals know and interact with the reef. Jose Aguilar, a tour guide of 5 years, currently working with Searious Adventures, was specifically talented at eel charming. He would dive down and lure the green and spotted moray eels out of their dens with some bait and then somehow keep them in line as they swam out to investigate the tour participants. Needless to say, I am always impressed with anyone who dares to tango with an eel!
Green Moray Eel
In conversation with San Pedro-born veteran tour guide, Jaime Guerrero, I asked him about growing up on Ambergris Caye and about the locals' favorite aspects of the reef. Jaime replied, "We love the fact that it protects us from storms and bad weather, and it is home to hundreds of different types of coral and countless marine life. It's also our market. When we're hungry we go get fish, conch, or lobsters…even crab."
I can't imagine how nice it must be to live off the land in such a way! Jaime also enlightened me with the following information…
"If it wasn't for the reef, none of these islands would ever form. It is only because of mangroves that islands started to form with help from the barrier reef to protect it. This is our backyard and the reef is our white picket fence! Gotta protect it!"
It's been amazing to not only experience the marine life here but learn about how many different functions the reef provides for the well-being of all the islands here in Belize. As the main tourist attraction of Belize, the reef is not only incredible to see but incredibly important to protect, so keep that in mind when you come to visit! And if you are unsure of where to go for your next vacation, you'd be missing out big time if you don't put Belize on your map. I highly recommend that everyone come see the beauty of the Belize barrier reef for themselves!
Belize is an amazing country to retire to.  Luigi Wewege wrote this fantastic article called:  Why Belize is a Top Drawer For Retirees. I know you'll love it!
Another article you may enjoy, also written by Luigi Wewege from Caye Bank in Belize, is called: Get to Know the Best Places to Live in Belize. 
I hope you enjoyed my article on Snorkeling and Exploring the Waters of Belize.   Come and visit and have a wonderful time.

Like Our Articles?
Then make sure to check out our Bookstore... we have titles packed full of premium offshore intel. Instant Download - Print off for your private library before the government demands we take these down!