Belize—situated on the eastern coastline of North America—has emerged as high growth and profitable investment region. It is not only a spectacular vacation destination but is also a great place for expats who are planning to move to South or Central America. Here are a 16 reasons why Belize is the perfect country to move to. 
1. Continuous Growth In Tourism
There are various factors that have contributed to the boost in the tourism and ecotourism industries in Belize. And that's not an understatement! It has a tropical climate, around 127 offshore islands, the longest barrier reef in Western Hemisphere, great fishing opportunities, safe waters for activities such as scuba diving and snorkeling, thick forests and an abundance of flora and fauna; these are just some of the most prominent factors boost Belize's tourism economy. 
The costs incurred by the government for the establishment and maintenance of these factors are significant, but tourism is the second development priority for the Belizean government. The first being agriculture, because it contributes a huge share to the GDP.
The rate of tourism has been increasing in the region for a long while. As early as 2011, as many as 888,100 tourists came to Belize, with total spending reaching $260 million. The contribution to GDP by the tourism sector for the same year was $176 million—12% of the total.  In 2016, there was a 44% increase in the number of visitors compared to 2011, a very significant amount. And in 2017, there was a further increase of more than 10% in the number compared to 2016. 
Due to this non-stop growth, the four most famous airlines in Canada and the United States are now offering continuous flights to and from Belize. There has also been a remarkable increase in the number of port calls in Belize by cruise ships.
These facts show the significance of the tourism industry and related industries—such as transportation, restaurants, travel agents, airlines and various others—in the increasing economic activity of the country. 

2. Minimum Taxes On Property 
The judicial system in Belize is built on the British structure, which has a strong focus on protecting and upholding property rights. This means you can easily protect your hard-earned assets by investing in property in Belize. 
There's a minimum tax of 1.5% on the property, which is imposed relative to the value of undeveloped land. Furthermore, the Belizean Government provides various tax-sheltering benefits and incentives. For instance, gains on capital and taxes on inheritance are not imposed in Belize. Furthermore, the lower tax expenses lead to higher returns on investments.
3. Higher Returns On Value And Investment
The tourism and ecotourism industries of Belize have been experiencing an aggressive boom for the past many years, leading to a spike in foreign and local investments in the real state sector. 
A number of expats are now investing in the purchase of property in Belize and renting out these properties to an ever-increasing number of tourists. These investors have earned handsome profits over the years. There are various communities that serve as ideal locations for investors and retirees to invest their money in.
The Belizean Government has established strict conservatory programs and policies that protect half of the territory for natural reserves, refuges for wildlife, and natural parks. These policies are imposed to prevent the available land in the country from overdeveloping and over-urbanization in the future. Investors who want to sponsor ecotourism are spoilt for choice as a result.
4. The Official Language Is English
If there's one country in Central America with English as the official language, it's Belize—which is great news for English speaking investors! From 1862 to 1981—before Belize became an independent colony—it was under British dominion. Other than English; Spanish and Belizean Creole are also widely used by natives. This makes communication incredibly easy for expats and foreigners planning to move and invest in the country. It mitigates the need for hiring a translator for understanding documentation, contracts, and legal regulations.
5. Easy To Establish Residency Through The Qualified Retirement Program (QRP) For Retirees
The government of Belize has announced a very enticing program for retirees. The QRP allows foreigners aged 45 and older, to move in and become a resident of Belize, along with their dependents (spouse and children). 
To qualify for this program, you must be earning annuity or a pension of $24,000 or more from any country, clear a security clearance procedure, and be in the country for a total of 30 days per year. 
In spite of these requirements, the process of application is extremely easy and the benefits are immense. You can even import all your belongings, such as your car, boat, furniture and other personal effects from outside Belize. Obtaining a residence card can save you from having to pay any income tax on your earnings and assets from outside the United States.  
6. International Airport And Proximity To Home 
The fact that Belize has its own international airport makes travelling and moving to this country even easier. Goldson International Airport is situated in Belize City—the largest city in Belize. It facilitates travellers to go to and from North American cities like Atlanta, Miami, Dallas and others, all of which are known for their thriving economies.
If there's ever an emergency which requires you to head home, you'll only be a few hours away from home. The country's location is also convenient for those who want to explore other nearby destinations in South and North America.

7. Attractive Real Estate Prices 
In the Belama district of Belize City—the capital of Belize—you can easily get your hands on a property spread across 2,600 square feet for as little as $163,500. Most of the homes are built with spacious rooms, balconies, and porches. These homes are safe and secure, with supermarkets and shops located in nearby areas for easy accessibility for residents. It isn't a difficult task to look for an affordable property in the Caribbean Region, making it an attractively low-budget destination for retirees and expats.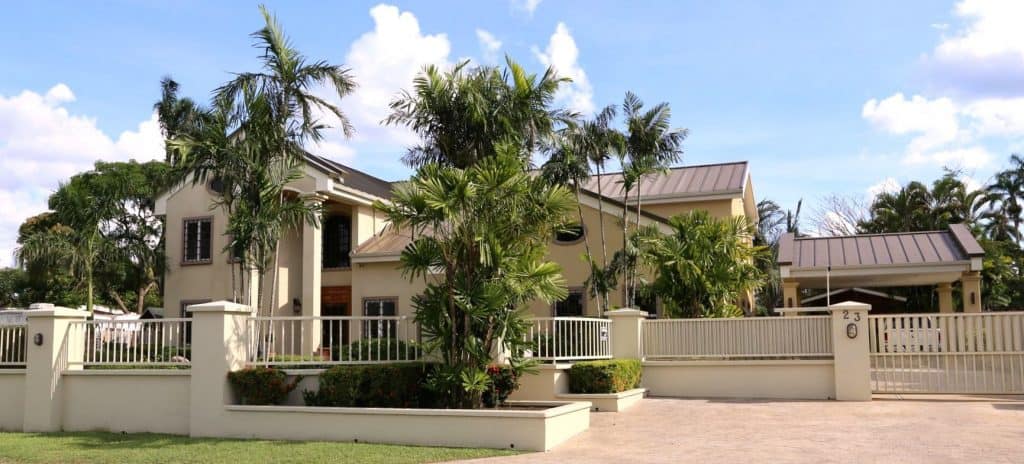 8. Large Expat Communities Won't Let You Feel Alone
Numerous expat communities have formed in Belize. The beaches of Placencia Village are famous among expats because of their beauty and villages. Those in search of accommodation in a limited budget can find a great place in the Corozal district. Furthermore, Belmopan, because it's close to the forests, is a great location for those who love adventures, exploring caves and hiking. 

9. Belize Offers A Large Pool Of Entrepreneurial And Employment Opportunities
Belize recognizes that local businesses are crucial for its economy, so it makes it easy for its residents to start their own companies. The country offers special programs for those who wish to work or begin their own businesses. 
The employment opportunities available in the country have also been vigorously increasing and skilled professionals find jobs without much trouble. With a significant spike in the growth of tourism and ecotourism, the tourism sector and other related sectors have been a great source of job opportunities for both residents and expats. 
In 2011, the sector was successfully able to generate nearly 14,500 direct employment opportunities, which is 10.9% of total jobs that year. Furthermore, related sectors, such as transportation, restaurants and others, were able to produce 40,000 jobs, which was 30.1% of total employment opportunities in Belize in the year 2011. 
10. Exotic Local Wildlife And Proximity To The Natural Forests
You can find all 5 kinds of Belize cats—Puma, ocelot, margay, jaguar and jaguarondi— in the Cockscomb Basin Wildlife Sanctuary.
Jaguar
You may not have known this, but Belize has the only preserve of jaguars worldwide. At one point, the Belize jaguars population was at risk. They then found that the Jaguar's roaming grounds were more vast than they had realized and that they were still breeding.  Numbers are not as great as they once were but they are still growing, which is a positive step for our wildlife.
Margay
Until the 1990s, margays were hunted illegally for the wildlife trade, which resulted in a large population decrease. Since 2008, the margay has been listed as Near Threatened on the IUCN Red List because the population is thought to be declining due to loss of habitat following deforestation.
Scarlet Macaw
The Scarlet Macaw is a large colorful bird, with bright red blue and yellow feathers decorating a head to tail length that can be as long as 32 inches. Today, the Scarlet Macaw is protected against being traded, sold or bought for commercial use unless you have a special permit.

Spider Monkey
Like the Black Howler Monkey, the Spider Monkey lives in the upper areas of the forest, preferring the safety of the canopy over the dangers of the ground. Long limbs and a prehensile tail (which they use more often than their own fingers), the Spider Monkey is agile and moves through the tree tops with the grace of a trapeze artist.
Tapir
The Baird's Tapir is the national animal of Belize. Called the mountain cow by locals, the Tapir looks like it could be related to an elephant because of its large nose, but it is actually related to the rhinoceros and the horse.

Ocelot
The ocelot is one of the smaller "big cats" and is sometimes referred to as a "dwarf leopard". The ocelot can weigh up to 35 pounds and stands about 18″ at the shoulder and 3′ in length.
These facts make it an exciting country for those who love wildlife and specifically, Belizean cats.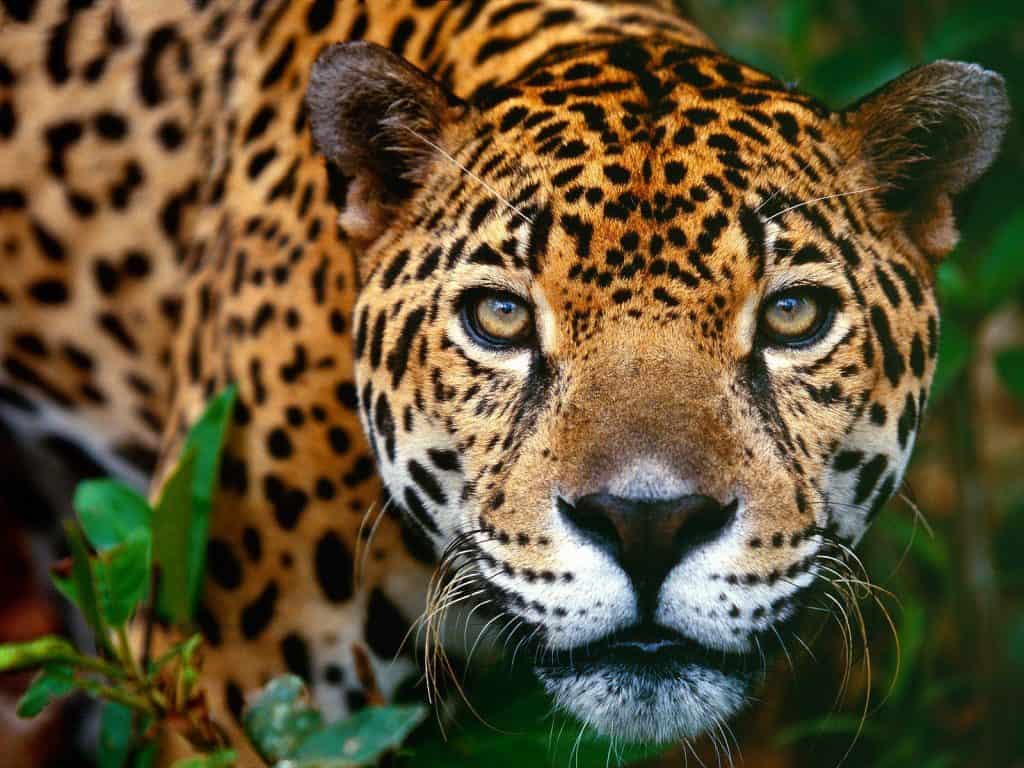 11. Complex And Interesting Cave Systems For Adventure Enthusiasts
If you have an interest in exploring caves—we have good news! Belize is known for having Central America's most intricate cave systems. For instance, the Chiquibul Cave System is around 540,000 square feet and two out of its four chambers are the world's most enormous and gigantic underground chambers.
Caves were used by the ancient Maya for performing spiritual rituals like sacrificing to their Gods and bloodletting. In Maya religion and mythology, caves were considered to be the home of gods and an entrance to the ever mysterious underworld. The underworld was called 'Xibalba' and its literal translation from Mayan language is 'the place of fear'. In Maya religion, Xibalba is also thought to be dead's realm and the lowest among the 9 underworlds.
Here are 6 of the best caves in Belize:
Black Hole
Tiger Cave
Barton Creek Cave
St. Herman's Cave
Rio Frio Cave
Ho Keb Ha Cave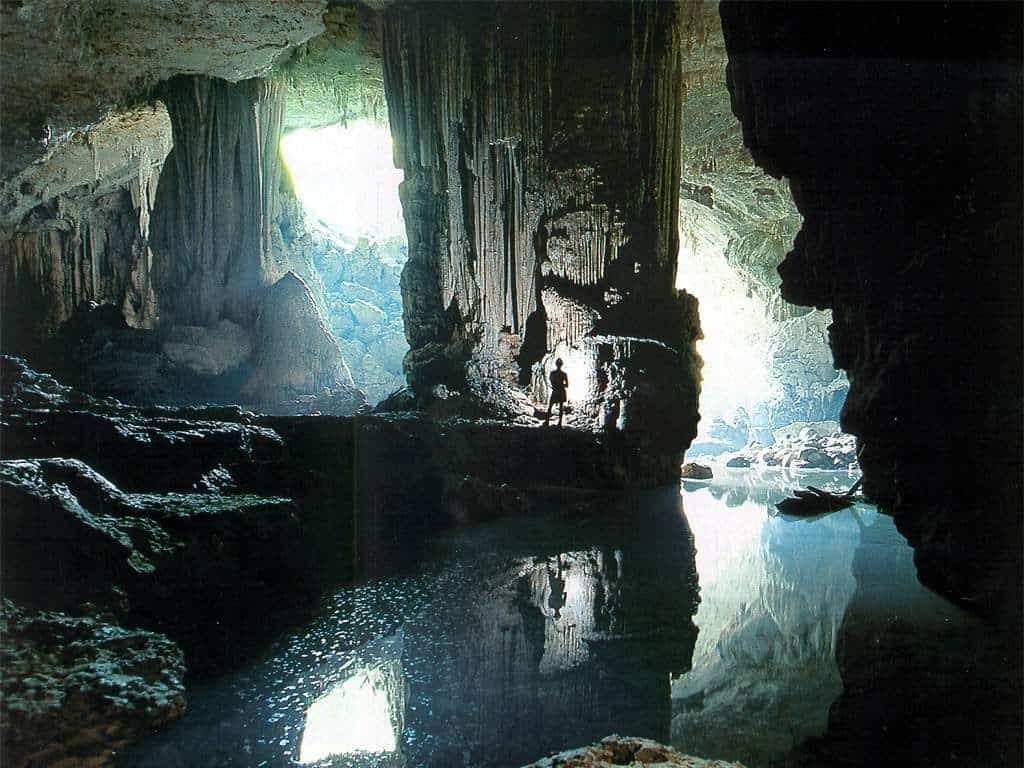 12. A Refreshing Lifestyle
Coconut trees, sunny beaches, and tropical weather—who wouldn't want to have a place in Paradise? A number of celebrities have also visited Belize, which has added to its fame. Cameron Diaz, Leonardo Di Caprio, Harrison Ford, Helen Mirren, and Tiger Woods are just a few among many famous celebrities who love this country for its beautiful views and peaceful lifestyle. 
For more information on diving in Belize, here is another great article.Snorkeling and Diving in Belize

13. Affordable Healthcare System 
There's an ongoing discussion about the importance of medical needs and improvements that are required in the US healthcare system, but Belize seems to have their healthcare system figured out. 
In Belize, you get the choice of public and private health insurance. Generally, most expats opt for private insurance to get higher quality coverage. 
Healthcare in Belize costs a small fraction of what it would cost retirees in the US. Even if you purchase health insurance from the country's top providers, you'll be paying sufficiently less than what you would in the US. 
For an elderly couple in their 60s that pays 50-70% of their healthcare bills, a local health insurance plan will only cost around $130 per month. 
Other than antibiotics, pain medication and regulated substances, people can buy medication in Belize without needing a prescription. Retired residents of the country can take advantage of discounts on doctors' fees as well.
14. Activities
Belize is home to beautiful scenery. The Belizean Inland is adorned with old Mayan ruins from the Northern region to the Southern region, as well the longest barrier reef in the Western Hemisphere and the second biggest barrier reef worldwide, that spreads across the whole coastline. 
There is a never-ending list of activities for tourists and expats while they live in Belize. For instance, watching birds, exploring caves, hiking in forests, riding on horses, snorkelling, scuba diving, boating, fishing, and hunting in the jungles—the list goes on. There are a number of places worth visiting as well, such as the Belize Zoo, which is famously recognized worldwide as the "Best Little Zoo," San Pedro, a well-known tourist attraction and the most happening town on Ambergris Island, and the biggest and most complex cave system in Central America.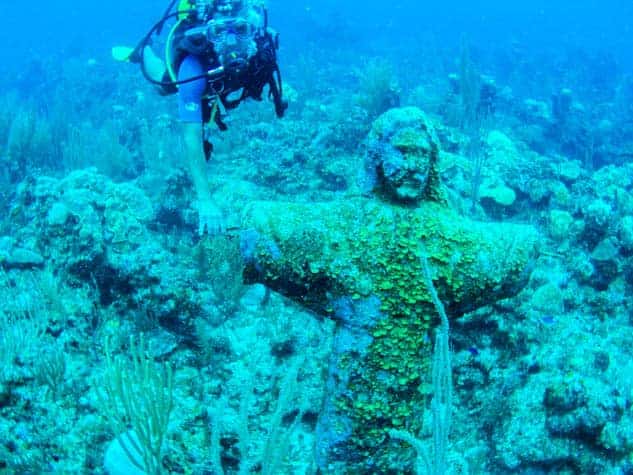 15. Fair Laws For Foreigners
There are no restrictions on purchasing, selling and renting out property for foreign investors in Belize. The laws related to ownership of a property for expats and foreign investors are the same as those for the people who have been residents of Belize from the beginning. Decisions related to the sale and purchase of a property can be made without stressing about various regulations and taking care of multiple restrictions—because there are none. 
16. Rising Market Potential And Economic Stability
Belize is full of diversified opportunities in the real state, from looking for residential homes to finding a place for a commercial venture. While in Belize, you can choose from a wide variety of reward and risk options, in accordance with the objectives of your investment. Foreign investors are also given various benefits for investing in or establishing tourist resorts and other infrastructure related to tourism along the coastline.
Enjoy this article on offshore banking in Belize
Need To Know More?
We hope you enjoyed this article on 16 reasons to move to Belize. For more information on Belize and how you can take advantage of its favourable conditions to save and earn lots of profit be sure to write to us HERE 

Like Our Articles?
Then make sure to check out our Bookstore... we have titles packed full of premium offshore intel. Instant Download - Print off for your private library before the government demands we take these down!