8 Possible Belize Business Ventures 
Your eventual plan is to make Belize your permanent home. That may be happening once you retire or it could be something that you want to do in order to start a brand-new life. In any case, there's a chance that you'll want to set up some sort of business that ensures a steady income. 
There are plenty of possible business ventures that you can pursue while living in Belize, or even set up and operate while you're still living outside the country. Here are some examples to consider.

1. Freelance Work

If the plan is to generate a revenue stream for yourself while still maximizing the control that you have over your time, taking on some type of freelance work is a smart move. This allows you to limit the number of hours that you work and choose the projects that bring you personal satisfaction as well as a reasonable income.

Consider options like writing, painting, or some other creative art. You can take on clients within the country or even do work for those who live in other places. It's easy to arrange for your fees to be electronically transferred into your checking or savings accounts. The right bank makes it simple to manage transactions in multiple currencies, so you can seek clients from a number of localities.

2. Open a Consulting Business
If you have prior experience within one of the more popular industries in Belize, consider the idea of becoming a consultant. Within this capacity, you can help clients assess the current state of their operations, provide suggestions on how to improve efficiency, cut costs, and in general position the business for greater profitability. Depending on how involved you want to be, your consultant services could include remaining on board long enough to implement the approved changes.

The beauty of this type of business operation is that you can fill what is often an overlooked need in the business community. As you begin to build a reputation, it's possible to mentor others who can come in and work as consultants under your guidance. In time, the business could generate enough revenue that you remain the owner and draw a salary while your employees take care of the clients.

3. Operate a Bed and Breakfast
One of the reasons you want to move to Belize is to escape the pressure and stress that you experience currently. Why not look into operating a smaller business that you can enjoy? Finding the right property and opening a bed and breakfast with accommodations for a smaller number of people is a great solution.

Expect to be busier during the tourist season, but there's a chance that you might also have some clients during the slower times of the year. Since there are only so many rooms available, you never have to worry about things getting too hectic. Along the way, you could meet some great people who come back to stay with you every year.

4. How About a Beach Bar?
People do get thirsty on the beautiful beaches in Belize. You could find yourself with the ideal small business by opening a beach bar. Keep it simple by offering a limited range of beverages and possibly some finger foods. Go on a cash basis so your business banking is relatively uncomplicated. Best of all, you get to decide how many hours you're open every day.

You could make the beach bar a walk-up stand where people place orders and then return to their spots on the beach. Alternatively, you could go with something that has a seating area complete with an awning or possibly umbrellas to provide shade. With either approach, your patrons always have a beautiful view of the beach. You get to enjoy that view too while you serve the customers.
116: How To Move To Panama Or Use It As Your Plan-B Residency – Expat Money Show's most watched episode

5. Interior Decorator Extraordinaire
If you always had a flair for decorating, why not advertise your services as an interior decorator? People who have recently purchased homes could be one of your targeted markets. They will likely need help knowing where to buy furnishings that appeal to their tastes. By establishing connections with local business owners, you can possibly help them decorate and furnish their homes with relative ease.

Consider pursuing a niche market known as interior redesign. In this scenario, you help people give their homes a new look by changing the way they use all the things they already own. That could mean moving some pieces to different rooms, rearranging artwork, and pulling things out of storage for use in one or more areas of the house. If your talents lie in this area, there will be clients who are happy to recommend you to their friends.

6. Massage Therapy is Popular
Perhaps you'd like to do something totally different from your past life. Pursuing your license as a massage therapist is a possibility. It will take time to complete the studies and obtain your certification, but it's worth the effort. There will be local as well as tourists who can make use of your services. 
Open your own studio or consider investing in a folding massage table and going directly to your clients. With either approach, you can decide how many sessions to offer daily or weekly, and still have free time for yourself.

7. Put that Green Thumb to Work

Do you have a green thumb and enjoy growing plants, fruits, and vegetables? Put those talents to use in growing items to take to market. There are plenty of restaurants and shops in Belize that strive to buy local as much as possible. As with many other business options on this list, you can keep the operation smaller or it can eventually be expanded into a venture that provides employment for locals or expats.

To determine what sort garden would work, look around at what is already in operation in the local area. Are they meeting the current demand or is there room for one more grower? Is there a product that no one locally is supplying? If so, that could be your niche if there is a demand for it.

8. Work as a Property Manager

There are plenty of people who purchase properties before they actually move to Belize. In some cases, they rent or lease those properties so they generate some income and don't remain empty. You could step in and serve as a property manager for those properties.

Part of your duties would include overseeing the upkeep and maintenance of the property, screening potential tenants, making sure the rent money is collected, and in general, representing the owners until they do move to Belize. Take on one or two properties if you prefer something that generates a reasonable income or start a property management firm that employs several managers; it all depends on how busy you would like to be. 
Experience the Insider community that takes your international lifestyle to the next level. Download your FREE guide
"18 Steps to Implementing Your Plan B" instantly!
Cut Your Ribbon in Belize

While some of these career paths are intended to provide you with an income, others would allow you to hire employees and slowly expand from a small operation into a larger one. The latter could make it possible to tap into resources that are available for business expansions. After all, hiring more citizens translates into supporting the local economy to a greater degree.
Think about your skill set and what sort of training and education it would take to allow you to pursue your dream. Once you cut your ribbon and have your business up and running, you'll find that you love Belize a little more every day.


I hope you enjoyed reading: 8 Possible Belize Business Ventures. If you would like more information on Belize or banking in Belize, please contact us HERE. Here are some additional articles I'm pretty sure you will love!
5 Reasons Ambergris Caye Belize is a Caribbean Tropical Paradise
Panama Vs Belize – International Business Company Formation
How to Establish a Business in Belize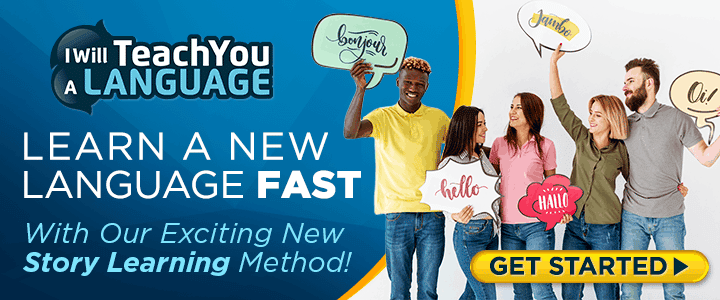 About The Author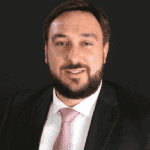 Luigi Wewege is the President of Caye International Bank, headquartered in Belize, Central America. Outside of the bank, he serves as an Instructor at the FinTech School in California, which provides online training courses on the latest technological and innovation developments within the Financial Services industry. Luigi is also the published author of The Digital Banking Revolution, now in its third edition.

Like Our Articles?
Then make sure to check out our Bookstore... we have titles packed full of premium offshore intel. Instant Download - Print off for your private library before the government demands we take these down!