Work in Italy
Living in Italy seems like a dream. From sitting in the Tuscan countryside to sailing the crystal clear waters along the coast, there are many different reasons anyone would want to stay in Italy long term. The food is delicious and the people are welcoming.
If you aren't retiring, you will need a way to support yourself while you enjoy what Italy has to offer. Due to high unemployment in the country, it can sometimes be difficult to find work in Italy, but it is not impossible, especially if you are looking for a seasonal position.
If you are looking for a new place to live, or you were lucky enough to score a job in Italy, it's a good idea to make sure you are working legally. Obtaining a work permit can be difficult and can take a lot of time. One thing I've read multiple times when it comes to working overseas in Italy is that patience is key. A lot of foreigners get frustrated and try to enter the country without proper documentation, and that opens the door to many problems including getting removed from the country and difficulty receiving medical attention.
Work Permit
The rules for receiving a work permit or visa are getting more difficult as the years pass but it's not impossible. Unlike many citizens of the European Union, American and Canadian citizens cannot just pack up and move to Italy and begin working overseas. Before entering, prospective foreign residents must acquire the proper documentation.
Every year, in late January or early February, a Flow Decree is published that stipulates Italy's entry quota that year. According to this, there are some jobs that do not need a permit, such as university professors, translators, and some performance art jobs. It's important to check this to determine how you will be affected.
To obtain a work permit, you will need to get sponsorship from your future employer. The employer must begin the paperwork as soon as possible after the Flow Decree is published because quotas fill quickly. The permit application completed by the employer must be filed with the Central Immigration Office. In some professions, the employer must prove that the American is filling a job that cannot be filled by a local candidate.
Freelancers must go through this process on their own. There are more restrictions for freelancers. They also must prove they have a proper income to live and work overseas in Italy.
In the event that you obtain the permit, within 8 days of entering the country, you must apply for a visa to stay. After that, you take the signed work contract to the local employment office and the application will be approved. The whole process can take from 30 to 120 days.
Enjoy this podcast from The Expat Money Show – JohnnyFD who talks about moving from the USA and living in Bali and Thailand.
Where to Work
If you just decided that you wanted to move to Italy and you still need a job, it's important to know what kind of jobs you're going to be looking at. Currently, unemployment in Italy is pretty high, at 11.4%. If you are hoping to find a job, make sure you know what is realistic for you.
Northern Italy is industrialized and developed and full of eager graduates, so you will be competing with many locals. The service industry also makes up a lot of the country's economy with wholesale, retail, and transportation. Manufacturing is also a large sector. This includes fashion (Gucci, Prada, Versace, Armani, and Benetton), cars (Ferrari and Lamborghini), and furniture.
The rest of the country is made up of agriculture, though it is a small fraction. Italy is well known for wine, olive oil, and fruit. There are frequently seasonal jobs like fruit picking that need to be filled.
Experience the Insider community that takes your international lifestyle to the next level. Download your FREE guide
"18 Steps to Implementing Your Plan B" instantly!
Teaching English
Like in many foreign countries, Italians see the importance of knowing English. The competition is high to teach English as a second language in Italy. You are more likely to find a teaching job in bigger cities like Rome, Florence, and Milan. There are opportunities in public and private schools and even within businesses to teach staff members.
Tourism
Finding temporary work in the summer can be easy due to the high number of tourists who enter the country yearly. Seasonal jobs that are often available include service jobs in bars, restaurants, and hotels. Also, holiday resorts and summer camps are a good bet. If you possess skills like skiing, you can find a job in places like ski resorts in the Italian Alps.
Other Industries
ceramics

chemicals

food processing

iron and steel

machinery

textiles
Finding work overseas in Italy heavily relies on networking. The sooner you can make connections, the better. Job openings are often listed in local newspapers, magazines, and online. Here are a couple of websites to get you started:
Here is probably the most extensive ebook on Everything You Ever Wanted To Know About Eliminating Your Taxes, Protecting Your Assets And Regaining Privacy Over Your Life And Investments. It is called The Ultimate Guide To Going Offshore.  Visit our bookstore to purchase it today!
I hope you enjoyed reading this article: Work in Italy. If you have any questions, please contact our office HERE.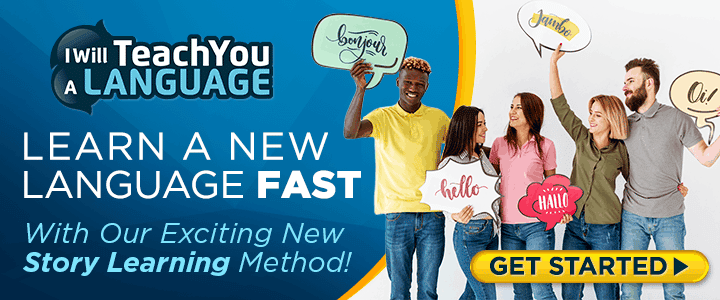 I've included some great articles for you to read, enjoy!
American Expat in Italy: What to Expect
What You should Know about Retiring in Italy
5 of the Most Popular Expat Destinations in Italy
What You Need To Know To Move To Italy

Like Our Articles?
Then make sure to check out our Bookstore... we have titles packed full of premium offshore intel. Instant Download - Print off for your private library before the government demands we take these down!