Why More and More Boomers Are Heading to Nicaragua (and not Costa Rica)
For many years, Costa Rica was the first name that came to mind when Americans thought of a close-to-home country to retire to. And certainly, it has its appeals. The proximity to the United States, as well as the incredibly low cost of living being two of those. However, there is a new country that is taking up space in the conversations of Boomers looking to improve their quality of life by retiring abroad. That country is Nicaragua.
Nicaragua is an amazing country to retire in. It has all of the benefits that Costa Rica does, but actually more so, in many cases. Like the cost of living, for example. While it is cheaper to live in Costa Rica than it is in the United States (although this gap has closed a lot over the years), you may be surprised to know that it is actually much cheaper to live in Nicaragua than in Costa Rica. Combine that with all of the other amazing things Nicaragua has going for it, such as its natural beauty and friendly people, and you may find yourself in the situation of so many other Boomers, with Nicaragua at the top of your list for retirement destinations.
It's Cheaper
One of the biggest factors that Boomers consider when looking at retirement locations is the cost of living. In fact, the cheap cost of living is what initially drew many Boomers to seek retirement in Costa Rica. This was many, many years ago, however. As time has gone on, and in fact directly as an impact of the large numbers of Boomers who have chosen to vacation or retire in Costa Rica, the prices for everyday items have gone up, and the cost of living has increased.
As was mentioned before, the cost of living in Nicaragua is significantly cheaper than the cost of living in Costa Rica. How much cheaper? Well, let's compare a few key costs of living metrics, such as food, utilities and rent.
| | | |
| --- | --- | --- |
| | Cost in Costa Rica | Cost in Nicaragua |
| 3 Course, Mid-range meal for 2 | $37.72 | $23.00 |
| 1 lb. white rice | $2.23 | $1.10 |
| 1 lb. Chicken Breast | $4.59 | $1.94 |
| 1 lb. Tomato | $2.96 | $1.51 |
| 1 lb. Potato | $1.29 | $0.53 |
| 1 lb. Onion | $0.97 | $0.63 |
| Bottle, Mid-range Wine | $12.24 | $8.73 |
| 1 Gallon Gasoline | $4.126 | $3.94 |
| Average Utilities (electricity, heating, water, garbage) Monthly | $74.73 | $62.23 |
| Monthly Rent, 3 bedroom apartment, City Center | $896.11 | $491.40 |
| Monthly Rent, 3 bedroom apartment, Outside of Center | $693.26 | $431.82 |
Simply put, Boomers are looking to have a high quality of life with a low cost of living, and Nicaragua can deliver that better than Costa Rica can.
It's Safer
Another reason why so many Boomers are deciding to retire in Nicaragua is that it safe.
Nicaragua has been praised in the past for its "community centered" policing efforts. Whereas many countries in the region have taken an 'iron fist of justice' approach to dealing with crime, Nicaragua has taken a different approach. The Nicaraguan authorities realized that it was not effective to push lawfulness on the populace from the top down. Instead, they have engaged with local communities, engaged with community leaders and members and in doing so they have been more effective at reducing crime than any of their neighbours (including Costa Rica). And the strategy worked. A good example is that between 1996 and 2010, Nicaragua was the only country in Latin America that did not experience a rise in perceptions of insecurity, and in fact, perceptions of insecurity went down during that time. It seems that when police act as protectors within the community, and not government thugs imposing an iron-fisted will, people feel more secure.
Beautiful and Green (and not full of tourists)
One of the biggest appeals of Costa Rica is its natural beauty and its commitment to the environment. For years, Costa Rica has been heralded as a haven of environmentalism and luxurious landscapes. And indeed, Costa Rica is a beautiful country with a strong commitment to the environment. But guess what? So is Nicaragua! Nicaragua for years has suffered from poor media coverage, and that is why this diamond in the rough has gotten so little traction for so long with Boomers. However, the secret is finally out.
Nicaragua is full of natural beauty. The country is incredibly diverse in terms of geography. There are the beautiful black sand beaches of the Pacific Coast, the hilly, forested regions of the north, as well as the more mountainous eastern side of the country. In essence, Nicaragua offers an abundance of geographic options for living.
And speaking of a commitment to protect the environment, the government of Nicaragua is very much dedicated to protecting theirs. The government has pledged to produce more of its electricity from renewable sources year in and year out. And they are well on the way to that goal, having in the past decade alone constructed new wind farms and geothermal power plants. Currently, Nicaragua is generating 58% of its electricity from renewable energy sources.
Finally, if it's a quieter, laid back lifestyle you're looking for in retirement, then Nicaragua is certainly the choice for you. Due to years of positive PR and its growing popularity, Costa Rica is full of tourists. Ask anyone who's gone for vacation or even retirement, and they'll tell you it's hard to find a nice, quiet spot on the beach in Costa Rica.
Nicaragua is much different. Because it hasn't received nearly as much positive media coverage or media coverage at all for that matter, this Central America jewel has remained relatively untouched by tourists. Or at least by the masses. It is fully possible, and not just possible but easy, to find a picturesque beachfront in Nicaragua to relax on. You can sit back and enjoy the sound of the waves in Nicaragua, instead of overhearing the conversations John and Jane Tourist in Costa Rica. Don't get me wrong, there are certainly pristine, untouched beaches in Costa Rica, but they're a lot fewer and farther between than in Nicaragua.
Experience the Insider community that takes your international lifestyle to the next level. Download your FREE guide
"18 Steps to Implementing Your Plan B" instantly!
Whether it's the heightened sense of security or the significantly lower cost of living, it is easy to see why so many Boomers are choosing Nicaragua as their retirement destination. To download the Nicaragua Country Guide and start your journey to this wonderful country, click here.
Here is probably the most extensive ebook on Everything You Ever Wanted To Know About Eliminating Your Taxes, Protecting Your Assets And Regaining Privacy Over Your Life And Investments. It is called The Ultimate Guide To Going Offshore.  Visit our bookstore to purchase it today!
I hope you enjoyed reading: Why More and More Boomers Are Heading to Nicaragua (and not Costa Rica). If you have any questions, please contact our office HERE.
Here are a few additional great reads:
Nicaragua Passport – One Of The Best Spots For Financial Foreign Investments
Nicaraguan Teak and the Road to Residency: A Complete Set-up Guide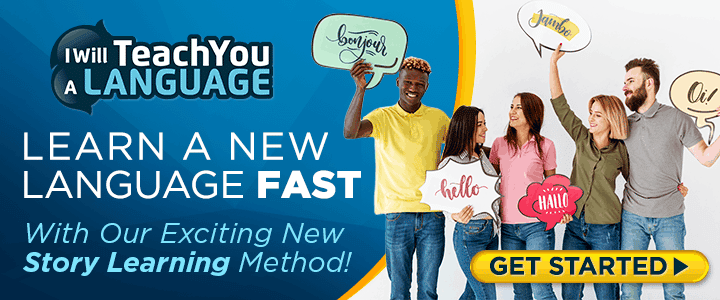 Why Expats are Retiring in Nicaragua
How to Settle Down in Nicaragua as an Expat
Why Nicaragua is The Best Place to Invest in Teak

Like Our Articles?
Then make sure to check out our Bookstore... we have titles packed full of premium offshore intel. Instant Download - Print off for your private library before the government demands we take these down!