How to Settle Down in Nicaragua as an Expat
Remember the author who wrote Huckleberry Finn—Mark Twain? This is what he had to say about Nicaragua:
"What a home one might make among their shady forest, their sunny slopes, their breezy dells, after he had grown weary of the toil, anxiety, and unrest of the bustling driving world."
And so many years after the famous writer visited Nicaragua, not much has changed. Many writers have visited this stunning Central American county, coming away with experiences that were very similar to Twain's. 
And those who hear about these experiences often find themselves harbouring the hope of permanently settling in Nicaragua. 
Lovingly—and aptly—dubbed "the land of lakes and volcanoes," Nicaragua lies in the very heart of Central America. It's a country that's known for its lush topography and tropical rainforests, and has much else to offer besides. 
Before You Move—Pause
Although there's nothing wrong with shifting to Nicaragua immediately, I would definitely suggest that you make a short visit before deciding to settle down there and maybe look at the political situation. From my insider sources, there are massive changes happening politically in the country (for the better) but it is still not certain, none the less, we will not be discussing too much about the politics in this article. Anyways, on a side note, when everything is perfect in the country the prices will be much higher than they are now, so now might be the time to invest before they increase. If you've never visited Nicaragua before and are making this decision based on a blog you read, it's even more imperative that you dwell on your decision. I say this because it's important to get acquainted with this stunning country—even if you know you'll love it regardless. 
Adapting is Easy if You Speak Spanish
Although two forms of English are spoken in Nicaragua—Standard English and Creole English—the official language is Spanish, and it's spoken by 90% of the people. While not knowing Spanish won't exactly be an issue, knowing it can bolster your experience of living there. 
Nicaragua has a large number of expats from Canada, the U.S., the U.K., and other English-speaking countries, and thus, English isn't alien to the population.
A rudimentary understanding of Spanish is probably, I'd say, a requisite—especially if you aren't deciding on settling down in Granada or one of the other tourist centers. This is the Spanish course I took to become fluent, it is not too pricy and the results have been excellent. 
Healthcare
You won't have any difficulty finding good doctors in Nicaragua—but finding one that speaks the same language as you is essential. As we said, the language barrier can be an issue, especially when you have to contend with medical jargon in a different language. This is especially important to note for any medical emergencies that may arise.
One of the best things about getting medical attention in Nicaragua is the fact that you can buy medication from any drugstore without needing a prescription—but it's probably a bad idea to self-medicate. 
Many of these stores even deliver drugs for free to your residence. And the cherry on top is that the cost of medication in Nicaragua is far cheaper than what it is in the U.S. The only thing that you need to be mindful of is that the medication there will have different names because most are manufactured in South America. Knowing the generic names of medication you are on, therefore, will help. 
Experience the Insider community that takes your international lifestyle to the next level. Download your FREE guide
"18 Steps to Implementing Your Plan B" instantly!
Oh, and when it comes to medical records, you're responsible for keeping your own records. The doctors don't do it for you, as they do it in the U.S.
Can You Start a Business in Nicaragua?
Many expats, when they settle in Nicaragua, dream of establishing a business there that's sustainable in the long-term. The most important thing to know is that you aren't the only expat with this dream. 
Many businesses are set up in Nicaragua, and many fail. And one of the major reasons for this is the many East Coast investors on the Pacific Coast—business giants that make competition difficult. 
That being said, you could definitely start small and continue patiently if you want to have a business to keep you busy in Nicaragua in your post-retirement days. 
The tourist-populated regions—such as Ometepe Island and Granada—are more promising as business locations. Remember, living in Nicaragua is pretty inexpensive, so if your sole purpose of starting a business in Nicaragua is to support yourself or your family, you can do it without needing great profits.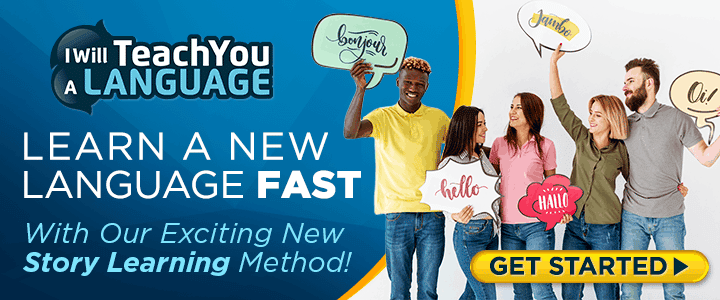 Getting Residency
The low costs and high quality of living in Nicaragua compel people to settle down effective immediately, but it does take some time. Getting a residency in Nicaragua starts with the Foreign Promotions Investment Law. You'll be required to make an investment of at least $30,000—which is far less than what you'd have to invest to obtain residency in a place like Costa Rica. This includes land and property—such as if you own land worth $30,000 in your home country. 
Visits to the Nicaraguan consulate will follow; a detailed account of obtaining residency in Nicaragua can be read here. 
A Quiet Life
Living in Nicaragua is a deeply personal, quiet experience that brings peace and calm with it. It's a country with a small population, and even though blending in with the locals is not as easy as it is in Costa Rica, it's still easy enough. You'll have a small social circle here, but will generally be known to all. 
Since Nicaragua is one of the most affordable places to live in when it comes to Central America, you won't have much trouble even if you don't have a business here. Your retirement funds should suffice. Buying real estate won't be much of a burden on your savings either—you can purchase beachfront condos at the coast for as little as $140,000. 
The infrastructure in Nicaragua is making great strides, there are no restrictions on foreign investments, and the air is relatively cleaner—and thus healthier—compared to the environment in more developed countries. If you have family in the U.S., they can get to Nicaragua via a 3-hour flight from Miami, and have lobster and beer for dinner with you that will cost you something like $10. 
A Final Word on Living in Nicaragua
Expats in Nicaragua usually want to live out their remaining days in peace, in a country where quality living is affordable and within reach. A country with a vibrant culture and some of the most stunning beaches in the world, and as a Plan-B it also makes sense on many levels. 
If you'd like additional details and quick tips on how to settle in Nicaragua permanently, here's an earlier quick piece I wrote about it. You can also download a trusty guide here—it's absolutely free of charge!
I hope you enjoyed reading: How to Settle Down in Nicaragua as an Expat. I would also love to give you, free of charge, our country guide for Nicaragua. Here are some additional articles about Nicaragua that I know you'll love:
Nicaragua Passport – One Of The Best Spots For Financial Foreign Investments
Top 5 Reasons to Visit Nicaragua Right Now
Nicaraguan Teak and the Road to Residency: A Complete Set-up Guide
Why Nicaragua Should Be Your Residency Destination
Why Nicaragua is The Best Place to Invest in Teak

Like Our Articles?
Then make sure to check out our Bookstore... we have titles packed full of premium offshore intel. Instant Download - Print off for your private library before the government demands we take these down!