The conversations surrounding Nicaragua are usually charged with political affairs and government bureaucracy. While the country may be in the news for economic difficulties and political instability, the same can be said for countries like the United States. But today let's delve into why Nicaragua should be your residency destination.
The World Bank has been supporting the country to build its economy through the International Development Association. Moreover, according to the IMF, the country has recently made advances in its agricultural sector, which has given its economy a much-needed boost.
The truth is, Nicaragua is one of the most popular getaway destinations in Latin America. A summer vacation on a tropical island along the Pacific coast sounds like a dream. But imagine experiencing that relaxation every day for the rest of your life. Now that sounds like a retirement!
Nicaragua has one of the top residency programs in Latin America. It's ideally located close to both the United States and Canada. Its low cost of living and great tax incentives have made it a valuable safety net for Americans looking for residency in an additional country.
Documentation Requirements
The Nicaraguan government is very friendly to U.S. nationals when it comes to residency. Citizens of the U.S., the U.K., Scandinavia, El Salvador, Argentina, Guatemala, Chile, Honduras, El Salvador, Bolivia, and the European Union don't require visas to travel to the country. They are instead issued a tourist card that is valid for 90 days upon arrival at immigration.
Citizens of countries that don't have agreements with Nicaragua, such as Canada, Australia, New Zealand, and some European countries get the same 90 day tourist visa as everyone else but it costs $10 US.  The visa can be extended for another 90 days easily as well.  Usually multiple times.  So it's very easy to stay a long time in the country for citizens of Canada, Australia, and any country deemed safe.  
You will also need a passport that is valid for at least six months. 
Other than that, to apply for a residency program in Nicaragua, you will need:
A copy of your passport

A copy of your birth certificate

Marriage certificate (if applicable)

A doctor's letter verifying that you are in good physical health, free of communicable diseases, mentally stable

A list of the household goods you'll be importing

A national police department's letter verifying that you have not been convicted of any crimes
Once you have compiled all the documents, a public notary will need to notarize them. After that, you need to get the documents stamped by a Nicaraguan consulate. Once that is done, you will have to get them all translated into Spanish. 
Then all that's left to do is travel to Nicaragua and apply for your residency card. This will be taken care of at the immigration office.
Nicaragua's Residency Programs
For many Americans, having an "escape residency" where they can head off to if the need ever arises, is both a necessary diversion and a security measure. Nicaragua offers tens of thousands of American expats both. 
Foreign citizens can apply for residency in Nicaragua through three different programs:
Experience the Insider community that takes your international lifestyle to the next level. Download your FREE guide
"18 Steps to Implementing Your Plan B" instantly!
1. Pensionado or Retirement Residency Program
Nicaragua's pensionado residency program is their most popular. It's aimed at retirees looking for comfort, leisure, security, low costs of living, and tax incentives to live out the rest of their lives.
To apply for the pensionado residency program, you must be at least 45 years old. Moreover, you must prove a steady monthly income of at least $600 USD issued from a company or state pension. For each dependent family member, there is an increase of $150.
This is extremely affordable for many Americans. If you compare it to other popular retirement spots, Nicaragua has a much lower requirement. For example, to retire in Panama you require at least $1,000 and twice that amount for Belize.
In recent years, the Nicaraguan government has taken steps to make obtaining residency in the country easier for foreign nationals. The government is well aware of the immense benefits foreigners can bring to the country. It has passed legislation called The Law of Resident Pensioners and Retirees (Decree 628). Under the law, foreigners looking to retire in the country are offered tax incentives among other benefits.
Tax Incentives Offered to Retirees
The predominant benefit of retiring in Nicaragua comes in the form of the substantial tax incentives offered to retirees. Foreign retirees who have been granted a residence permit are entitled to:
Zero taxes on out-of-country earnings.

Duty-free import of household goods worth up to US$20,000 for your own home.

Duty-free import of an automobile valued at US$25,000 or less for the retiree's use. There is no protective tariff charged either. Moreover, the retiree is eligible to sell the vehicle after five years, exempt from consumer sales tax.

Under the same duty exemptions, import of an additional automobile every five years.

A sales tax exemption on the purchase of goods worth US$50,000 to build residential homes.
2. Rentista Residency Program
Foreign nationals who have not retired yet can apply for the rentista program. It's basically the same as the pensionado program, except for a few changes. You can be of any age to apply, however, the rentista status requires applicants to prove a monthly income of US$750. This amount can come from investments, stocks, revenues, annuities, rent, or other private income sources. Note that a salaried income does not apply.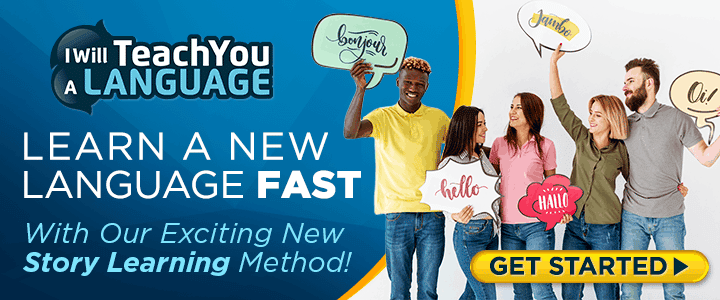 3. Investor Residency Program
3. Investor Residency Program
This program is open for foreign nationals looking to apply for residency through investment, not retirement. You will need to make an investment of a minimum of $35,000 USD in any kind of business in Nicaragua. The government then conducts an inspection to verify the process. An added benefit for resident investors is that their family members may too become residents by way of relation.
The residency process for investors is usually longer for investors than for retirees. This is predominantly because of the lengthy duration establishing the business can take. 
Conclusion
While the warm people and gorgeous tropical landscape are understandable reasons to go to Nicaragua, the extra benefits make it a superb choice to obtain residency. The country has gone out of its way to make retirement for foreign nationals a comfortable place to spend their lives with their families. The fantastic tax incentives offered to retirees, the smooth immigration process, and the low cost of living, food, utilities, and housekeeping make it one of the best countries for Americans to live in on a budget.
I hope you enjoyed this article on why Nicaragua should be your residency destination. For more information on obtaining a residency Visa in Nicaragua, reach out to our partner, Georgetown Trust. They are true experts in obtaining residency Visas in all of Central America. 
Nicaragua is one of the most beautiful countries in Central America. Here is a FREE Nicaragua Country Guide from ECI Developments that I know you will really enjoy!
To obtain more information, this ultimate guide is what you should read next: Nicaragua Passport – One Of The Best Spots For Financial Foreign Investments 
One other note. When you do decide that Nicaragua is the place for you and your family, you need to learn the local language, which is Spanish. The program my family and I used was called Spanish Uncovered. It really has helped us along immensely.

Like Our Articles?
Then make sure to check out our Bookstore... we have titles packed full of premium offshore intel. Instant Download - Print off for your private library before the government demands we take these down!