3 Great Countries to Live in in Central America (other than Costa Rica)
We're all familiar with Costa Rica as a prime destination for North American expatriates and retirees. When one thinks of a beautiful, desirable Central American country to move to, their thoughts almost invariably go to Costa Rica…and not much else. While Costa Rica is a beautiful and desirable country for relocation, the problem is that there are many other amazing countries in Central America that are also excellent destinations for North Americans looking to live abroad. I'd like to tell you about 3 Central American countries specifically that are all unique and desirable destinations for North Americans looking to live in Central America that you may not have been aware of before.
Belize
Belize is a small nation on the eastern side of Central America, located along the Caribbean coast. The mainland of Belize is home to the capital, Belmopan, as well as some spectacular Maya ruins and other sites of historic and natural beauty. For those looking to live or retire in Belize, however, the location you will want to head for is the island of Ambergris Caye.
Handpicked Related Content: Top 3 Reasons Ambergris Caye in Belize is a Universal Favorite
Ambergris Caye can only be described as a beach-lover's paradise. It features miles of beaches and is home to much beach-style entertainment. Ambergris Caye features world-class fishing, both shore and deep-sea. The world's second largest coral reef is also located off the coast of Ambergris Caye and is a popular destination for snorkelling and scuba diving, as well as the above-mentioned fishing. Of course, relaxing on the beach or going for a casual swim near the shore are also great options. The island's main town of San Pedro is quaint and enjoyable; a good place to go for a quality meal or to grab a drink with some friends. Finally, Ambergris Caye real estate is affordable with a wide range of properties to choose from.
Probably the best part of Belize as a foreign expatriate or retirement destination is that English is the official language. This makes relocation and integration into Belizean society very easy for English-speaking American and Canadian citizens. Although it is encouraged to learn some Spanish, as Spanish is the second most spoken language in Belize, it is fully possible to start a life in Belize with only knowing English.
Handpicked Related Content: Thinking of Buying Land in Belize? Make Sure You Ask These Questions!
One con about Belize, Ambergris Caye specifically, is that it can be a bit touristy. This is especially true if you live in San Pedro. If you're someone who doesn't like being around tourists, this could be a serious drawback for you. However, a lot of tourists can be avoided by getting away from San Pedro.
Of the 3 countries listed in this article, Belize would be best for someone who wants an English speaking country to live in, as well as someone who enjoys island life and being close to the sea.
Nicaragua
Nicaragua is probably the most surprising country to make it onto this list. For years now Nicaragua has been brought down by a poor reputation due to the civil war that occurred there in the 1980s. Unfortunately, many still see Nicaragua in this light. This could not be farther from the truth.
Nicaragua has made much progress since that time and is now a stable democracy. The government has gone through several peaceful changes of power, as in opposing political parties democratically changing who is in power. In addition, Nicaragua is an incredibly safe country, actually holding the distinction of being the second safest country in the Western Hemisphere.
One of the biggest appeals of living in Nicaragua is the affordability. Nicaragua real estate is very affordable. Nicaragua is the second poorest country in the Americas, meaning that everything there is very affordable. Grocery prices in Nicaragua, for example, are on average 43% lower than they would be in the United States. Restaurant prices on average are 53% lower. Hired help, such as a maid, cook, gardener or personal driver, are all incredibly affordable, and each of these services can be hired out for a few hundred dollars each per month. This can seriously improve your quality of life. Not having to ever worry about washing dishes, sweeping floors, or doing other household chores is an incredible improvement to one's life.
Nicaragua is also home to a rich culture. For those who enjoy spending time outdoors, Nicaragua is an excellent choice as it is home to many natural attractions including 19 volcanos, the Bosawás UNESCO Biosphere Reserve, and the beautiful Lake Nicaragua, the largest lake in Central America, which features the luxuriant Ometepe Island within. For those who enjoy urban fun, Managua and San Juan del Sur both have very active night lives. For those interested in culture and history, León and Granada are two prominent colonial towns, rich in history and full of museums, art galleries and other cultural centers.
Experience the Insider community that takes your international lifestyle to the next level. Download your FREE guide
"18 Steps to Implementing Your Plan B" instantly!
One con about life in Nicaragua is that the infrastructure isn't great. The major roadways are well paved and maintained, but get off them, especially in rural areas, and you are likely to encounter poorly maintained or even dirt roads. Internet access can also be pretty shoddy, although if you put enough money into it you can have great service. Water and electricity are pretty reliable, and rarely go out, but they will occasionally, usually only for short periods of time though. One positive note on this subject is that much progress has been made to improve Nicaragua's infrastructure in recent years, and improvements are continuously being made, although perhaps not as fast as some would like.
Of the 3 countries listed in this article, Nicaragua would be best for those looking to live in a country where they can decrease their cost of living while increasing their quality of life.
Panama
Panama is an excellent country to live in for American expatriates. It currently has a thriving expatriate community, with over 50,000 Americans who have already taken up permanent residency within the country. One reason for this is that the real estate in Panama is reasonably priced.
Famous for its inter-oceanic canal, Panama has so much more to offer. The capital of Panama City is a world-class city, often compared to Miami. It is very modern, featuring excellent infrastructure. Delicious cuisine, robust cultural activities and a very active nightlife all make Panama City a wonderful place to live.
Outside of the capital, Panama features many miles of beaches, both Caribbean and Pacific. One of the most popular Caribbean places to live in Bocas del Toro. Bocas del Toro real estate is unique in that many properties can only be accessed by boat. If you are looking for life on the Pacific – then the Azuero Peninsula is the best place to look. Real estate for sale on the Azuero Peninsula is very reasonable. And of course, there are also many beautiful tropical forests and small towns to explore all around Panama.
One of the greatest testaments to Panama as a destination for relocation is that the people who live here are some of the happiest in the world. Panama consistently ranks highly in international polls of happiness, satisfaction and well-being. In the Gallup 2014 Country Well-Being Rankings Poll, Panama ranked 1st as the country with the highest well-being in the entire world. This study measured such factors as satisfaction with one's purpose, social life, financial stability, sense of community and physical health.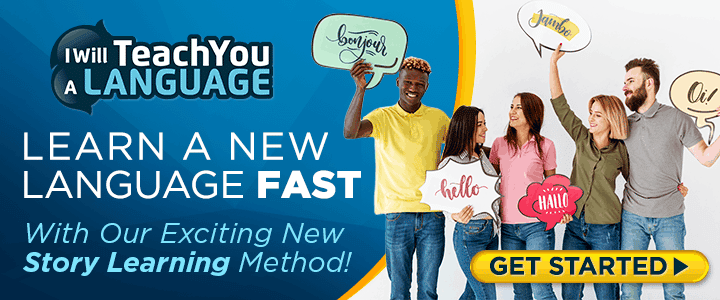 One con about life in Panama, or rather life in the capital of Panama City specifically, is that it can be expensive, at least by Central American standards. Certainly, it is cheaper than living in the United States, but compared to the other two countries in this article, not so much. However, by living in an area other than the capital, such as the popular expatriate town of David on Panama's western coast, a very affordable cost of living can be achieved.
Of the 3 countries listed in this article, Panama would be best for those who want to live around other expatriates, as Panama has one of the most active expatriate communities in Central America. To talk to our service provider about residency in Panama, please contact us HERE.
Here is probably the most extensive ebook on Everything You Ever Wanted To Know About Eliminating Your Taxes, Protecting Your Assets And Regaining Privacy Over Your Life And Investments. It is called The Ultimate Guide To Going Offshore.  Visit our bookstore to purchase it today!
I hope this article: 3 Great Countries to Live in in Central America (other than Costa Rica) was illuminating. Central America has so much to offer, but unfortunately, many people are unaware of all of the amazing countries that exist here.
Here are some additional articles that you may also find enlightening!
Top 16 Reasons to Move To Panama
Why Nicaragua Should Be Your Residency Destination

Like Our Articles?
Then make sure to check out our Bookstore... we have titles packed full of premium offshore intel. Instant Download - Print off for your private library before the government demands we take these down!