A Path to Costa Rican Nationality through Retirement.
Costa Rica is a popular retirement destination for people from across the world. The country's one of those few places that have maintained a stable economy and political atmosphere despite having a very weak currency. It works for Costa Rica though—the country generates a fair bit of revenue from outsourcing its tech sector whose work costs less than half of what it might cost anywhere else. 
488,935 foreigners currently live in Costa Rica, out of which 24,000 are from the US and 3,600 are from Canada. The low cost of living, beautiful landscapes and biodiversity have made the country a popular destination for people to settle in and enjoy a peaceful retirement. Owing to its proximity to the United States, many of my clients say that they don't feel like they're cut off from the rest of the world either. Most of the country speaks English and the healthcare system is also pretty great, which is why no one's concerned about fitting in either.
Although I've written extensively about the ways people can acquire a Costa Rican passport, I realize I've never specifically focused on how you can retire to the country. For this reason, this article will outline all the requirements for a retirement visa to Costa Rica and how that can be used to get Costa Rican nationality.
Some General Rules
As a general rule, there are plenty of ways for people to acquire a Costa Rican residency. While there are different requirements for you to acquire a residency, people usually get a temporary residency (TR), then a permanent residency (PR) and finally citizenship.
You need to live as a temporary resident for three years, after which you'll qualify for a permanent residency, and a further three years later you can get naturalized. There's a naturalization ceremony where they hand you over your passport.
The Advantages of a Costa Rican Passport
As of October 1, 2019, the Costa Rican passport ranks as the 27th most powerful passport in the world. The strength of a passport depends on how many countries it lets you access without a visa and gets you a visa on arrival. Costa Rican nationals can enter 150 countries across the world with visa-free or visa on arrival. This includes much of Europe, Asia and nearly the entire South America. 
There are few passports in the world that could offer you as much mobility as the Costa Rican passport. With the authorization to travel across more than half the world without a visa, it's possible for you to create more opportunities to invest in business and real estate across the world. All things considered, getting a Costa Rica passport can open quite a few gates for you.
Costa Rican Tax System
The Costa Rican tax system is a territorial one—you only get taxed for income generated from commercial activity in Costa Rica and nowhere else. This presents a great opportunity to reduce your tax burdens in retirement since most of your income will be generated in a foreign country. One of the reasons this many people move to Costa Rica after retirement is to enjoy greater purchasing power and live a better life than they would in their home countries.
Owing to the exchange rate disparities between the Costa Rican Colon and other major currencies, along with low inflation rates of 2.2% make the country quite affordable. Many people say that you can live quite comfortably in the country with a monthly income of $1500. 
Each of these factors are crucial considerations for a sustainable financial plan for your retirement. Costa Rica meets all of the requirements for an ideal retirement destination, which is why I also suggest moving to the country once you're done working.
How to Get a Retirement Visa for Costa Rica
The documentation requirements aren't too extensive, nor is the process too complicated for a Costa Rican retirement visa. It's always best advised that you move to a country that minimizes red tape for applicants and makes it convenient for people to move in. It's a mark of how welcoming the country is and how easy you'll find to settle there.
The documentation requirements for a Costa Rican retirement visa include:
Experience the Insider community that takes your international lifestyle to the next level. Download your FREE guide
"18 Steps to Implementing Your Plan B" instantly!
Request Letter—This should state your reasons for applying, your full name, your lawyer's full name and their age, nationality, current address and means of notification. 

Two recent passport-sized photographs

Application fee of $50.

$1.25 for each page of the request letter.

A signed copy of the TR form.

Fingerprint registration records.

Your birth certificate

Proof of consular registration.

An authenticated copy of your criminal records from your home country or the last country of residence.

Photocopy of your passport

Proof of lifetime pension by a competent authority, stating that you receive monthly payments of $1000 and the certificate must be apostilled.
You should also know that you can use the same form to apply for your spouses and dependents under the age of 25. You must present a marriage certificate, and birth certificates proving your relation to your dependents. 
Assuming that you complete the entire process, you will be issued a TR by the Immigration Office of Costa Rica. Upon the completion of three years of your temporary residence, you will qualify for a permanent residency.
Conclusion
Costa Rica is a great place to retire to—whether you think of the financial advantages, the beauty of the place or the mobility the passport brings, it's one of the best across all standards. I've personally visited the country numerous times and always found it to be equally as hospitable each time.
Getting a Costa Rican residency and a passport later can significantly enhance the quality of your retirement. At the end of the day, you deserve to live a life where you're not tied down by taxes or restricted to only one region. The perpetual traveller is always looking out for ways to live freely and getting Costa Rican citizenship is one of the best ways to do that. 
Learning Spanish before you go to Costa Rica is essential. If you listen to people that say you'll be fine with your English, they are wrong. You must do your best to be able to converse with the local people, it's the respectable thing to do. Go and visit my buddy Olly Richards at IWillTeachYouALanguage and sign up for his Spanish Uncovered class, you won't be disappointed.
I hope you enjoyed reading: A Path to Costa Rican Nationality through Retirement.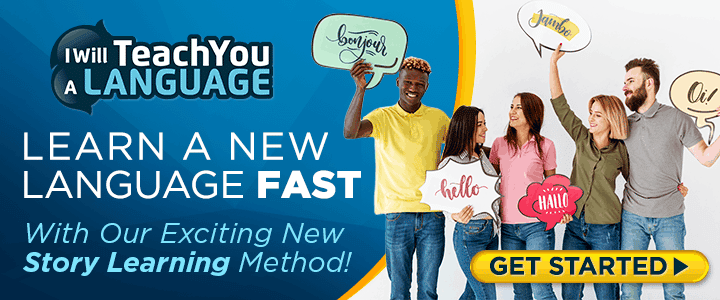 I would like to offer you our free country guide for Costa Rica. It will answer many of the questions you might have about the country.
If you are ready to make the move to Costa Rica, and require assistance in the residency process, please contact us here.
Here is probably the most extensive ebook on Everything You Ever Wanted To Know About Eliminating Your Taxes, Protecting Your Assets And Regaining Privacy Over Your Life And Investments. It is called The Ultimate Guide To Going Offshore.

Like Our Articles?
Then make sure to check out our Bookstore... we have titles packed full of premium offshore intel. Instant Download - Print off for your private library before the government demands we take these down!