While most retirees occupy their time researching which city in Panama or Mexico to retire in, this little country in the Caribbean lies discreetly under their noses. There are many high quality tropical paradises in Nicaragua where you can make your home, and they are isolated enough so that you can disengage when you want to… and enough action in the city to keep you motivated. Let's take a look at some of the reasons why Nicaragua is the best place for you to retire.
Culture
The culture of Nicaragua is a mixture of indigenous (Chorotega and Nahuatl), Spanish and African. Nicaragua's ancestry is based on its own unique indigenous elements with adopted Spanish cultural elements. Ancient cultural traditions are still preserved, such as dances with different musical rhythms, colonial cities, and gastronomy that make this country magnificent. The most popular dish in Nicaragua is gallo pinto, a mixture of rice and legumes.
Throughout the year, various artisan and cultural exhibitions are held for local artisan. The products range from pottery, pottery, wood carving, musical instruments such as Marimba, stone carving, textile and leather. These fairs are always popular with expats.
Historically, Nicaragua is a country rich in literature. This country saw the birth of the Father of Modernism and Prince of Letters Castellanas, Rubén Darío. Writers who absorbed the unique air of creativity that Nicaragua's essence brings to its citizens. For this reasons, many expat writers, including me, have been drawn to Nicaragua.
Safe
Nicaragua is one of the safest countries in Central America. The guerrilla or the armed front that was formed in the 60's to overthrow the Somocista dictatorship that was in the country's power from the 30's until the 70's no longer exists. Nicaragua is the country in Central America with the lowest homicide rate per 100,000 inhabitants (oer the Regional Human Development Report of the United Nations Development Program). There are 8.7 homicides per 100,000 inhabitants, the fourth lowest number in Latin America and the lowest in Central America.
How does this compare to Mexico, the number one country for US retirees? Tijuana, with a population of 1.4 million, had a homicide rate of 62 per 100,000 people, the third highest in the country last year. Ranking ahead of Tijuana were Acapulco, with a population of 714,738 and a homicide rate of 128 per 100,000 people, and Chuilpnacingo in the state of Guerrero, with 203,327 people and a rate of 115 per 100,000.
Tourist zones are extremely well protected by the local police and the Nicaraguan government has made many campaigns to stop crime in these areas to promote tourism in the island. Life in Nicaragua is peaceful and friendly.
Cheap
In Nicaragua you can have a high standard of living that you could only dream of in North America or in Europe. For example, a domestic worker, gardener, maid etc. (48 hours / week) costs approximately US $154 per month. You do not need to be rich to indulge in small luxuries. The dollar has a strong presence in Nicaragua and you will wind daily expenses like going to a restaurant or traveling within the country to be extremely cheap.
If you are looking for an economic alternative abroad, consider Nica. Nicaragua offers cities where a spring-like climate governs all year round, where the beaches are made of talcum-like sand, where mountains rise above colonial cities and where their expenses could only be $600 per month.You can live in a in a colonial-style townhouse on the shores of Lake Granada for only $700 a month.
Cities
There are many cities in Nicaragua that you can retire in that offer a complete Nicaraguan experience. Here are some of the best:
Granada: One of the most fascinating tourist places in Nicaragua, a city where you can enjoy walking among beautiful colonial and neoclassical architecture.
San Juan del Sur: One of the most charming cities in Nicaragua, an old fishing village now transformed into one of the most important tourist destinations in the country, famous for its entertainment, nightlife and paradisiacal beaches on the Pacific coast.
Experience the Insider community that takes your international lifestyle to the next level. Download your FREE guide
"18 Steps to Implementing Your Plan B" instantly!
Archepilago Solentimane: Collection of 36 islands located on Lake Cocibolca, characterized by its exuberant natural scenery, exotic species of birds, beaches with mesmerizing waves and totally untouched and uninhabited corners.
Masaya: A small city rich in cultural manifestations and  traditions, with a historical center interesting for its amount of old churches and colonial buildings still preserved.
Matagalpa: The city itself has the charm of its rural tradition, with churches worthy of being visited, adobe buildings and a wide range of delicious local cuisine.
Residency Visa
It is also fairly easy to become a resident of Nicaragua. To obtain residence in Nicaragua, the applicant must meet and complete the following requirements : Fill the application form (available at the immigration offices of Nicaragua); Photocopy of page that shows the last migratory movements; two passport size photos; birth certificate or naturalization document; card that shows that the applicant is free of all criminal records; health certificate; cash deposit equivalent to the value of an air ticket returning to its country of origin or previous residence; and any proof requested by the Nicaraguan authorities in the interview process, in order to support the residency application.
It is important to note that foreigners can acquire Nicaraguan nationality by demonstrating a four-year residence from the date of obtaining the permanent resident card, after the renunciation of nationality of origin or acquired nationality.
Retirement Visa
The applicant must show that he receives a monthly equivalent pension to the amount of six hundred dollars (USD $600.00) granted by the government or a private institution, in a permanent, stable and irrevocable manner. Plus an additional income of U $ A 150 for each member of your family that accompanies you.In addition, you will be allowed to import your household belongings free of taxes, and also a car for personal use for a value of $20,000.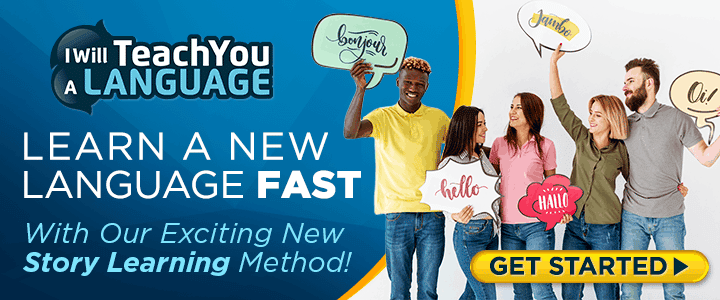 The most popular visa in Nicaragua is the reforestation visa. Invest $35,000 in one of the government approved teak plantations and get residency. Spend 180 days a year in Nica and qualify for citizenship after 5 years. 
You can compare Nica's residency program to the Panama friendly nations reforestation visa. The investment for Panama is $20,000, but the ROI in Nica is higher. Panama doesn't have a physical presence requirement and is only open to those from "friendly" nations. Nica is open to all and requires you spend 180 days a year in-country to maintain your visa.
I hope you've found this article on Retiring in Nicaragua to be helpful. For more information, or for assistance in moving to Nicaragua, please contact us HERE. I would like to offer you, FREE, our Country Guide for Nicaragua. Enjoy!
Here are a few additional articles that I know you'll love!
Nicaragua Passport – One Of The Best Spots For Financial Foreign Investments
16 Reasons Why Belize Is the Perfect Country to Move To
Why Nicaragua Should Be Your Residency Destination
Nicaraguan Teak and the Road to Residency: A Complete Set-up Guide

Like Our Articles?
Then make sure to check out our Bookstore... we have titles packed full of premium offshore intel. Instant Download - Print off for your private library before the government demands we take these down!