What Type Of Business Should You Start In Belize And What Businesses To Avoid
What Type Of Business Should You Start In Belize And What Businesses To Avoid
Belize is a top destination for American expats. Ambergris Caye (San Pedro) is one of my favorite spots on the planet to write, so I understand the pull of Belize. But, it's not that easy to start a business here. In fact, it can be damned hard.
Where I start is with internet connectivity. Transfer speeds are 3 years behind the United States. So, if you're looking at enough bandwidth to send emails, post to your WordPress site, and transfer files. Belize will suffice. You won't be able to run a site from Belize and video conferencing can be a real pain in the rear.
Skype voice will work ok, as will WhatsApp video chat. Group video chat is risky, as bandwidth fluctuates. Again, internet connectivity is behind the times, but sufficient for writers, publishers, and those of us who run our kingdoms from a laptop.
I should also point out that Belize is quite strict about its employment laws. Immigration agents often go around asking American looking persons (those not in shorts and flip flops) if they're working. If you say yes, and can't produce a work permit, you'll be taken off to immigration jail until a fine is paid.
I've seen several immigration raids in Belize over the years. So, if you have interns or non-Belizean employees, keep things on the down-low.
The businesses I recommend for Belize are portable and online companies. Especially internet marketing (affiliate, PPC, SEO, etc) and those providing a service from Belize to companies or persons outside of Belize. I have included a list of popular service businesses below.
The businesses I don't recommend for Belize is anything where you're selling to locals, operating a restaurant or bar, hotels, etc.
Sure, there are many such businesses on the Island of San Pedro, but those successfully run by foreigners are few are far between.
I can't tell you how many times I've seen Americans move to Belize, open a restaurant with no previous experience, and go home broke 3 or 6 months later.
Operating a business from Belize that sells to locals or tourists is extremely difficult. The government puts up all kinds of barriers and really doesn't want you here.  For example, I met a retired military guy who had opened a little cafe near the airport 4 months ago. Banks refused to give him a credit card terminal, so he can only accept cash. Business from locals is zero, so he's really hurting.
Then there are currency issues. All local business must be done in Belizean dollars. Conversions to US dollars are closely regulated by the central bank. This means that a business selling to locals will earn Belizean dollars, which can only be spent in the country.
For this reason, internet marketers hold their cash outside of Belize, most of the time in Panama. They open a personal account in Belize and transfer only what they need into the country.

My next suggestion is that you should get residency in Belize if you will spend more than 90 days in the country. If you're over 45, check out the QRP program. Otherwise, there are a number of low-cost investment options that will get you residency.
FREE GUIDE! Get Essential Information on Protecting Your Assets
18 STEPS TO IMPLEMENTING YOUR PLAN B
Again, immigration can be a real pain in the rear. Avoid the nightmare by getting a residency permit. If you will hire employees, you'll also need a work visa and other permits.
112: Going Global – Best of 2020
List of Suggested Businesses to Operate from Belize:
As I said above, the best bet is for your business to be providing a service from Belize to people and/or companies outside of Belize. So, internet marketing, lead generation, call centers, import and wholesale of goods, software development, etc. are all good candidates. Here are the most popular businesses in Belize.
Research and development;

Advertising and public relations;

Consulting services, including, but not limited to, economic, scientific, environmental, technological, managerial, marketing, human resources, computer, and auditing consulting services;

Creative industries;

Production of blueprints, architectural and engineering services, and project management;

Professional services such as legal, tax and accounting services to companies or persons outside of Belize;

Centralized management services, including, but not limited to, strategic direction, planning, distribution, logistics and budgetary services carried out by the headquarters or similar regional offices of an entity engaged in rendering such services;

Centers for electronic data processing;

Development of licensable computer software;

Call centers;

Shared services centers, including, but not limited to, accounting, finance, tax, auditing, marketing, engineering, quality control, human resources, communications, electronic data processing, and other centralized management services;

Educational and training services;

Hospital and laboratory services;

Marketing centers;

Trading companies;
I hope you've found this article on what businesses work well from Belize and those that aren't so great to be helpful. If you would like more information, and to set up an offshore company from Belize, please contact us HERE
Here is probably the most extensive ebook on Everything You Ever Wanted To Know About Eliminating Your Taxes, Protecting Your Assets And Regaining Privacy Over Your Life And Investments. It is called The Ultimate Guide To Going Offshore.  Visit our bookstore to purchase it today!
I've included some great articles for you to read, enjoy!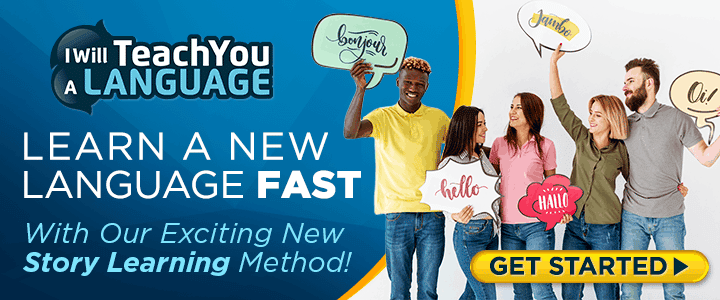 Understanding the Belize Offshore Trust Structure and Why You Need One 
Moving Your Family to Belize: What You Need to Know
Tourism Developments in Belize—Implications for Real Estate Investors

Like Our Articles?
Then make sure to check out our Bookstore... we have titles packed full of premium offshore intel. Instant Download - Print off for your private library before the government demands we take these down!