Top 3 Reasons Ambergris Caye in Belize is a Universal Favorite 
Not everyone knows about the wonder that is Ambergris Caye, located in Belize. In fact, that's one of the most charming things about the island. When you discover what it has to offer, you almost feel as if you're among an elite few. Best of all, you don't have to be a millionaire to enjoy everything that Ambergris Caye has to offer.

Whether the plan is to have your own home away from home or make Ambergris Caye your permanent residence, there are qualities about the place that ensure you will never regret the choice.
While there are many reasons why the island is a universal favorite among those who know about it and the rest of Belize, here are three that tend to stand out from all the others. See how they fit in with your future plans.

Investment Options for Just About Everyone

The whole point of investing is to enhance your financial stability. There's no doubt that choosing to invest in residential or commercial property on Ambergris Caye can do just that. Whether you're in the main hub of things in San Pedro or one of the outlying areas, there are deals for real estate that are sure to be right for you.

Consider this when it comes to purchasing residential real estate. It's easy for a non-citizen to purchase this type of property as a freehold asset. This basically means that you are free to make use of the property in any way they see fit. You can choose to live there yourself, rent out the property to those who need a place to stay while visiting Belize or lease it to long-term tenants. It's your decision.

There's also the option of securing commercial properties where you can set up your own business. If you would like to set up your own place of business, keep in mind that you must register and operate it so that the business is in full compliance with the Companies Act and the Business Name Act. On average, the process of registering your business will take around 10 business days. That gives you time to prepare the property for the opening of your business venture.

Keep in mind that you don't have to operate your own business on that commercial property. It's possible to find a business tenant or two who will settle in and call the property home. For example, you could purchase a suite of offices and lease them to local business owners. Your job is to maintain the properties and honor the terms included in the lease terms and conditions. That would include paying the nominal taxes that would be required in this type of arrangement.

How do you get started with real estate in Belize? Banks there are happy to help you establish accounts and search for properties. Financing is also available through those banks. You'll also find that real estate professionals will be happy to help you find a property that fits in with what you have in mind.

The Ideal Place to Retire
Your plan is to eventually retire in Belize. That's an excellent reason to look at properties on Ambergris Caye. Unlike some of the other countries in Central America or along the Caribbean, it's possible for non-citizens to purchase beachfront properties. Imagine what it would be like to have your own condominium that faces the beach. You would have the ideal place to enjoy your morning coffee and decide what you would like to do in the hours to come.

There are also plenty of nice places to live that are just off the beach. You can opt for a more laid-back life in places like San Pedro. This town of around 16,000 offers the amenities that you would enjoy in more populous places. If you don't like the idea of having a home that comes with some sort of grounds to care for, there's always the option of buying an apartment. With all these options, you have access to shopping, the arts, plenty of water-based sporting activities, fishing, and just about anything else that you would want to do.

One of the perks of living on Ambergris Caye is that much of your food is grown relatively close to where you will buy it. There are figures indicating that the average American citizen consumes food that's brought in from hundreds of miles away. With the fresh fruits, vegetables, poultry, and meat that you find in the local markets, there's a good chance that what you buy was raised and harvested locally and not far away. Along with enjoying fresh food that's in season, you also get to contribute more of your purchasing power to the local economy.

The Qualified Retirement Program is designed to provide incentives to those over the age of 45 who are considering a move to Belize. That includes those who would like to call Ambergris Caye home. Under this program, you can qualify for a residency permit after being in the country for as little as one calendar month. In other words, you can maintain your citizenship in your country of origin and remain in Belize as a resident with relative ease. That provides more time to determine if you would like to become a citizen of Belize.

A Culture That's Sure to Please

As a former British colony and a nation that's still part of the Commonwealth, English is readily spoken on Ambergris Caye. For US citizens as well as Canadians hailing from certain provinces, the fact that English remains an official language means it's much easier to communicate with others. You'll have no trouble discussing health matters with your doctor or going over your prescriptions with a pharmacist. The fact that just about everyone speaks English also means that it will be easy to chat with others at the local grocery store, in different types of shops, or exchange greetings on the street.

Keep in mind other languages are spoken there as well. Over time, you have the opportunity to learn Spanish and other languages. This further expands your ability to converse with others no matter where you happen to visit within the country.

Relaxed is a good way to describe the general attitude on Ambergris Caye as well as the rest of Belize. You'll find the pace is slower and that people have more time to interact with one another. That does not mean that business matters don't receive attention. What it does mean is that you can forget about being under pressure to multitask or keep up the feeling of needed to get a long list of things done every day. The pace of living is slower and much more enjoyable.

You'll also find that people are friendly. It's not unusual for strangers to enjoy a conversation and a few laughs while out at an entertainment venue or doing some shopping. If you go fishing or decide to spend some time soaking up the sun on the beach, others are ready with a smile and a kind word. Respond in kind and you'll soon see why Ambergris Caye and Belize in general has been described as one of the friendliest places in the world.

Would you like to learn more about Ambergris Caye? Consider taking your next vacation there and get to know the area better. You may find that it's exactly the type of place where you would like to spend the rest of your life. If interested in Real Estate in Belize, head over to our listings page.

I hope you got value from reading: Top 3 Reasons Ambergris Caye in Belize is a Universal Favorite. If you would like to talk with Luigi Wewege, please reach out to him HERE.
About The Author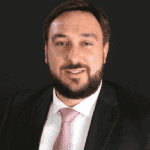 Luigi Wewege is the President of Caye International Bank, headquartered in Belize, Central America. Outside of the bank, he serves as an Instructor at the FinTech School in California, which provides online training courses on the latest technological and innovation developments within the Financial Services industry. Luigi is also the published author of The Digital Banking Revolution, now in its third edition.

Like Our Articles?
Then make sure to check out our Bookstore... we have titles packed full of premium offshore intel. Instant Download - Print off for your private library before the government demands we take these down!