"You'll never see a U-Haul behind a hearse." Words of wisdom from Denzel Washington. No matter what you have achieved or accumulated, you can't take it with you. Stuff does nothing to fill the void for whatever is missing in your life. If the idea of owning a tiny home has crossed your mind, now is the perfect time to buy a tiny home in Belize or elsewhere in Latin America. Not only are there amazing options available, but you can also purchase properties to obtain residency or purchase real estate abroad with cryptocurrency.
In Canada and the USA, we keep building larger and larger houses. We seem to have this misconception of the need for tons of useless space. All this excess space contributes to excessive amounts of clothes, toys you pick up at garage sales, old newspapers and magazines. Cleanse yourself from the clutter and free your mind. And once you do achieve this euphoria how do you prevent a relapse? Move into a tiny home.
In tiny homes, you cannot accumulate possessions—there is no room to let them possess you. You realize how little you truly need.
Tiny Homes in Belize
Nestled away from the crowds on West Ambergris, an exclusive area of Ambergris Caye across the bay, there is a tiny home community in Belize that has all the modern amenities of a home in the US. By blending sustainability with practicality, eco-friendly homeownership in the Caribbean has never been easier, more affordable, or more self-sufficient. If you want to learn more about this little known community, get in touch with the developer before they are gone.
Why Belize?
We have touched on Belize in a number of articles. Here are some hand-picked resources below: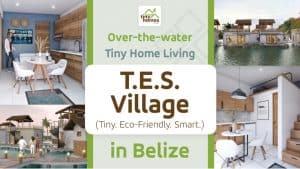 Simplify Your Life
If you are even considering a move to a new country, then start purging now. Take it from someone who has moved and purged three times over the last three years. You will be shocked how much useless paraphernalia you have accumulated over the years. My family had unopened mail from 2002 stuffed in a box. Yes, you read that right. 2002. This mess of a box came with us from a move we made back in 2002. The box was quietly placed underneath the stairs to be dealt with later. Later became 19 years.
Even more horrifying was the discovery that our son was on the way to becoming a childhood hoarder. There were dried-up balls of Play-Doh packed away and put into storage. Boxes were full of stuffed animals and McDonald's Happy Meal toys. Why?
Stop right now. Break the chain. Kill the idea there is power in things. Cease buying toys to fill your homes.
And once you've stopped buying junk to fill your gigantic 5,000 square foot home, take a breath, put on some work clothes, and get purging. That's right. Purge the house as you've never purged before.
Sell your stuff online.
Experience the Insider community that takes your international lifestyle to the next level. Download your FREE guide
"18 Steps to Implementing Your Plan B" instantly!
Give it away.
Donate it to charity.
And yes, some things are garbage so throw it out. If you can, recycle. And while you are clearing your life of useless items, think of all the money you've wasted over the years. Money you could have put toward a perfect, cozy, tiny home in the tropics. You will realize all you need is a roof over your head, clothes upon your back, food upon the table, and a community of like-minded people to share your time with. A community where you will finally realize people and experiences are worth more than material goods. And now you are in a cozy home with a brilliant design for a simple life.
Never look back as you step onto your expansive front deck. The warmth of the evening envelops you like a soft blanket. The sunset casts a golden hue over your perfectly manicured yard. Birds sing cheerily overhead. A chorus of crickets chirp their location to friends in the grass. You are surrounded by nature—the substance of life.
No U-Haul's allowed. It's time to step into a simple life. Belize, or other tiny home destinations in Latin America await.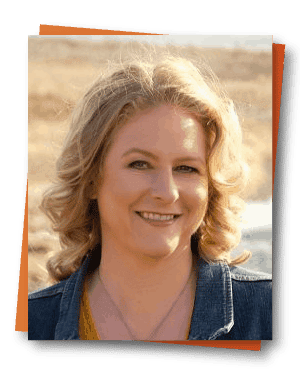 Charlotte Tweed is an adventurous soul with a goal to take you on a journey where you don't just visit—you live it. Graduating with a Travel and Tourism Honours diploma, Charlotte began her expat journey on June 15, 2021. After travelling through multiple countries, Charlotte now calls Mexico home. Reading, writing, and researching the best expat destinations in the world are how she fills her days. As a published author, her mission is to transform your life with expat travel—one destination, one adventure, one story at a time.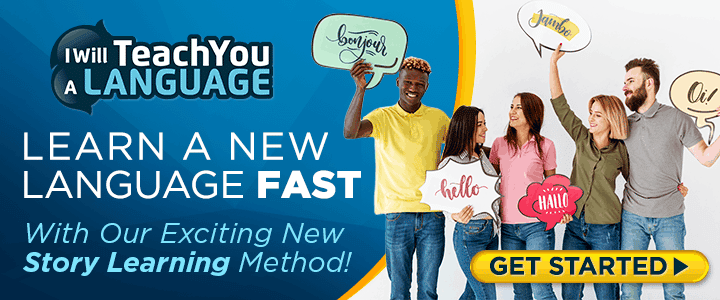 Like Our Articles?
Then make sure to check out our Bookstore... we have titles packed full of premium offshore intel. Instant Download - Print off for your private library before the government demands we take these down!