Thailand
The Kingdom of Thailand, otherwise known as the Land of 1000 Smiles, is the second largest economy in Southeast Asia, after Indonesia. It also ranks second in Southeast Asia in external trade volume, after Singapore. In addition to a healthy economy, Thailand offers a beautiful tropical climate, bustling, developed cities, warm hospitality, spirituality, and delicious food. It is steadily growing into an ideal location for expats moving abroad, looking for a change.
History
Unlike many of the countries around it, Thailand was never under European rule. It was an absolute monarchy until 1932, and then it became a constitutional monarchy, as it is today.
Thailand has seen a lot of unrest in its years. Military dictators ruled from 1947 to the 2007, with brief moments of civilian government in between. Civil unrest has led to a couple of different coups over time, with the people resisting what they felt was a populist leader. In 2016, however, a new constitution was formed, and the country has only grown since. It now continues to thrive, especially in the tourism and export sectors. Bangkok is the most traveled to city in the world, which does wonders for Thailand's economy.
Culture
Most of the population (about 95 percent) of Thailand practices the Buddhist religion. They've been practicing it since 100 AD, and it deeply impacts the Thai culture. This peaceful religion brings the people to project a peaceful, welcoming, and positive air. Politeness and respect for others is key among this population, and public displays of emotion are rarely seen. This could explain why expats moving abroad to Thailand always feel welcome. It can also explain the nickname, Land of 1000 Smiles.
Thai cuisine is famous for its spices and for its incorporation of rice, seafood, and coconut milk in many of its dishes. The food is highly influenced by European and Chinese cuisines, but it is also influenced somewhat by the Buddhist religion. For example, large cuts of meat are avoided based on this influence. China's influence has brought Thailand the fast fry method used in dishes like phat thai.
The Portuguese introduced the use of chilies in cooking, but Thai food is actually growing less spicy than it was once known to be. Indian curries are made with coconut milk rather than ghee, and turmeric, ginger, and lemongrass are used in many dishes.
Another staple of Thailand is its silk. This is something travelers can find in Thailand in the form of pillows, scarves, ties, shoulder bags, and more. Wooden carvings are also very popular, and Chiang Mai (Thailand's second largest city) is the furniture capital of the country.
Residency
Thailand has a lot to offer expats and those looking for a tropical paradise to call home. While permanent residency in Thailand is difficult to achieve, Thailand does offer a few visa options that can gain you quite a few perks.
90 Day Non-Immigrant Visa: Apply for this visa before applying for any other type of visa, and then upgrade when it's time to settle on the visa of your choice.
Retirement Visa: Designed for those who wish to retire to Thailand, this visa is valid for one year and allows regular renewals.
Business Visa: Granted to those who wish to either work in Thailand, or start a business in Thailand, this visa allows you to apply for a work permit, and it's good for one year, allowing for regular renewals.
Marriage Visa: Specifically for those who have spouses who are Thai nationals.
Cost of Living
Like many great retirement destinations abroad, Thailand offers a much lower cost of living than many European and North American countries. Of course, some cities are more expensive than others – Bangkok would be cheaper to live in than Chiang Mai – but you can decide where your budget is most comfortable. The average Thai resident lives on less than $1,000 per month, but many expats living abroad in Thailand feel they are at their most comfortable at $1,500 to $2,000 per month. Let's break it down:
A three-bedroom apartment in Bangkok would cost you about $1,863.77 per month, but the same size apartment outside of the city center could only cost $874.47 per month.
A one-bedroom apartment in the city center would cost about $645.46, and $292.30 outside of the city center.
A meal for two people at a mid-range restaurant costs about $21.09, while a meal at an inexpensive restaurant would only cost $1.81.
Groceries run cheaper, too: a bottle of water is about 27 cents; a soda is about 52 cents. A loaf of bread is just over $1.00 and a carton of eggs is just under $2.00
Clearly, these prices are much more affordable than in many areas of the United States, even if you choose to live on the higher end of your budget. Imagine renting a one-bedroom apartment just outside of the city center for under $300 per month!
Landscape and Climate
There are six geographical regions in Thailand. Northern Thailand is mountainous with steep river valleys. This is where the wet-rice farming is traditionally done. During the winter, the weather is cool enough here for the cultivation of lychees and strawberries. Sticky rice and silk production thrive in the northeast region, where there are streams, rivers, and ponds, and an extremely flat plateau and low, rocky hills. This area has a long dry season, while the rest of the country experiences both the wet and dry seasons more thoroughly.
Central, eastern, and western Thailand offers a mix of the hilly regions and a tropical climate consisting of the wet and dry seasons. Temperatures are usually around 100 degrees and don't get much cooler than that. Central Thailand is where most of the people reside. In this country, you can choose the metropolitan lifestyle, the beach lifestyle, or the mountain escape of your dreams; just know that wherever you go, the weather will be hot.
Experience the Insider community that takes your international lifestyle to the next level. Download your FREE guide
"18 Steps to Implementing Your Plan B" instantly!
Driving in Thailand
As a tourist you are allowed to use your national driver's license to drive in Thailand. If you are a permanent resident you will need to obtain a Thai driver's license to be able to drive a car or motorcycle. This license is issued in the Land Transport Office.
It is best to call your local office to make sure that you take all the necessary documents with you, as the requirements may vary in the different offices.
Usually you will need the following papers:
If it is the first time you are applying, a signed photocopy and a translation of your national driving license, if you have one.
If it is for a renewal, your Thai driving license.
A signed photocopy of your passport (front page and visa page).
A medical certificate (can be issued at any hospital or clinic for 50 to 100 bahts).
A proof of address (yellow book if you have one, or letter from your embassy or from a police station stating your place of residence).
In Thailand people drive on the left side of the road. Thais are usually very polite and friendly driver's who seldom honk their horns and are not given to road rage. Nevertheless there is lots of traffic and whole families might travel on one small motorcycle following their own traffic rules, often riding into oncoming traffic.Road signs follow international convention and are in both Thai and English. Night driving is not recommended on the open road due to heavy truck traffic, whose drivers tend to have poor respect for cars. Driving on the more major routes outside Bangkok and around resort areas is both a safe and an enjoyable experience.
Education in Thailand
Education in Thailand is provided mainly by the Thai government through the Ministry of Education from pre-school to senior high school. A free basic education of twelve years is guaranteed by the constitution, and a minimum of nine years' school attendance is mandatory.
Administration and control of public and private universities are carried out by the Office of Higher Education Commission, a department of the Ministry of Education.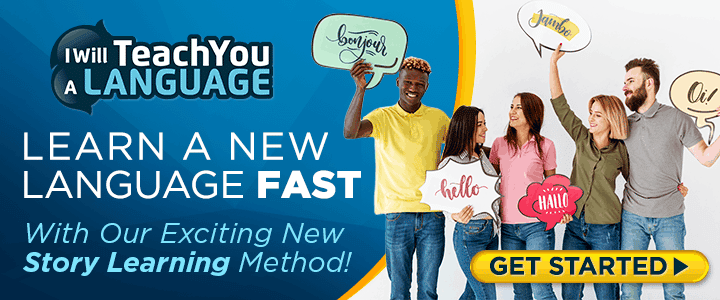 There are also many international schools following different curriculums like
American curriculum
British curriculum
International Baccalaureate curriculum
Other national curriculums (Australian, Canadian, French, German,Japanese,  Indian,, Singaporean etc.)
Thai Food
While Thai food has a reputation for being spicy, Thai food is actually based on a balance between different flavors including spicy, sour, sweet, salty, and bitter.  This goes beyond simply combining the flavors within an individual dish to incorporate the contrast in flavors between two or three different dishes, which is one reason Thai's share meals and eat family style.
One distinctive aspect of Thai food is the use of fresh herbs and spices as well as the inclusion of fermented fish sauce in nearly every dish –a potential problem for vegetarians, though saying "jay" to indicate you are vegetarian goes a long way.
Rice is the staple food for Thais, eaten with most meals, from breakfast to dessert.
As Thai meals are typically served family style, with all diners sharing entrees, a Thai curry or soup is usually ordered with a meal.
Thai chili paste, or nam prik, is the base of many Thai dishes, though variations of it are also served as dips.  Thai Chili pastes are made by muddling chili, garlic, shrimp paste, lime, and other spices (depending on region of origin).  As a dip, it is served along with raw vegetables and occasionally pork rinds.
Thailand Overall
If you're looking for a new home in a place that's warm, welcoming and hospitable, living abroad in Thailand should be a strong contender. Pair that with a rising economy, beautiful landscape, and tropical temperatures, and it starts looking even better. Thailand is quickly become an expat's paradise, and it's easy to see why.
I hope you enjoyed reading this article: Thailand. If you have any questions, please contact our office HERE.
I've included some great articles for you to read, enjoy!
Top Residency and Visa Options: Bulgaria, Thailand, Malta, DR, and St. Kitts
Top 10 Things to Do in Thailand
29 Things I Learned Living in Thailand
Why Bangkok is The Best Place to Live in Thailand for Expats
A Case for Settling Down in Thailand for Good

Like Our Articles?
Then make sure to check out our Bookstore... we have titles packed full of premium offshore intel. Instant Download - Print off for your private library before the government demands we take these down!