Why Bangkok is The Best Place to Live in Thailand for Expats
Have you always wanted to retire or relocate to an exotic country? If you're one of the millions of Americans who dream of an easy life in a dream destination, consider work and travel in Thailand. The cost of living in Thailand makes it easy to live well even on a pension, and the capital city of Bangkok is a great choice for digital nomads and freelancers alike. If the close proximity to serene landscapes, availability of modern amenities, and the friendliness of the people aren't incentive enough, here are 5 other reasons why Bangkok should be high on your list of possible destinations to move to.
1. Bangkok is an Old City with a Young Heart.
One of the main hurdles to overcome as an expat is integrating into the local community. Learning to adapt to another culture takes a little time, and it's easier if you settle in a place that's modern and has a relatively young populace. So, where do most people live in Thailand? The ideal place to start your Asian adventure is in Bangkok. This capital city is becoming a thriving center for international business, it's a widely popular tourist destination, and it's younger population is more accepting and accommodating to outsiders.
There's a busy central business district and plenty of colorful neighborhoods to choose from in Bangkok. One of the more popular districts is Silom, which is relatively inexpensive with plenty of housing options available; it's also one of the best places to mix and mingle with the locals. Not only does its location make it convenient for great cafes, entertainment, and work spaces, but living in an area like Silom allows you to save money on local transportation costs, because it's right in the heart of everything.
2. Finding Work is Easier Than You Think.
If you're wondering how to make money in Thailand, there are a number of viable options. For example, there's a large segment of the ex-patriot community that teaches English language to locals, either through schools or as private instructors. Gaining certification through an international agency like Cambridge is easy, and they'll even help place you in a teaching position once you're certified. Bangkok also ranks highly on the list of best places for establishing startups, and it has a booming tech industry. Since the capital is an international tourism center, hotels, restaurants, and related industries are always looking for native English speakers to round out their staff.
Shared office space in Bangkok is available throughout the CBD, and the amenities vary from location to location. For a low rate (the average is about $125 per month), you'll have a private office, meeting rooms, and access to all of the technology you need to do business.
3. It's a Great Transitional Destination.
There's a greater chance that you will work and travel throughout Thailand successfully if you start in a place that's relatively friendly to foreigners and has the infrastructure you need to get started. Beginning your overseas odyssey in a thriving capital city like Bangkok will allow you to access public transportation and learn about the wider culture before you decide to settle in a less populated area or village. It will also keep you close to your home country's consulate or embassy in case you need assistance. Since Bangkok is also a major tourist and business destination, you'll find more people who speak English; that means communication will be a little less stressful until you can learn the local language.
Enjoy this podcast from The Expat Money Show – JohnnyFD who talks about moving from the USA and living in Bali and Thailand.
4. Bangkok Makes an Ideal Base of Operations.
Even if you choose to remain in Bangkok, you'll still have access to all of the wonders that this beautiful country has to offer. For many expats, this is the main draw of choosing an exotic location for work or retirement. Bangkok is the most convenient location for arranging day trips to the countryside and long weekends at some of the hottest island resorts. The low cost of living means that you'll have more disposable income to really relax and enjoy life on your terms.
5. The Cost and Quality of Living are Better.
Overall, the living expense in Thailand is 42% lower than in the U.S., and the rent is about 61% less. Bangkok also rates highly in quality of life scores, gaining an average score of 8.4 out of 10 in all categories, including friendliness toward foreigners and women, nightlife, and access to work. The cost of living is a little over $1,000 per month, with about $550 of that going toward rent on an average one-bedroom apartment; a basic outdoor meal and a beer will run you a little over $5.
Now that you have an idea of how to live and work in Thailand, the next step is up to you. You can learn more about options like Bangkok coworking spaces, finding accommodations, and obtaining services in two ways: by making an exploratory trip before you commit to moving, or by creating a network of local contacts through social media and by joining online ex-patriot groups. Establishing a foundation before you relocate to a foreign country will help you avoid problems and increase your enjoyment of the experience. Life is short, so start living your dream now.
I hope you enjoyed reading this article: Why Bangkok is The Best Place to Live in Thailand for Expats. If you have any questions, please contact our office HERE.
I've included some great articles for you to read, enjoy!
Experience the Insider community that takes your international lifestyle to the next level. Download your FREE guide
"18 Steps to Implementing Your Plan B" instantly!
How to Retire in Thailand with a Long-Term Visa
Top Residency and Visa Options: Bulgaria, Thailand, Malta, DR, and St. Kitts
A Case for Settling Down in Thailand for Good
Top 10 Things to Do in Thailand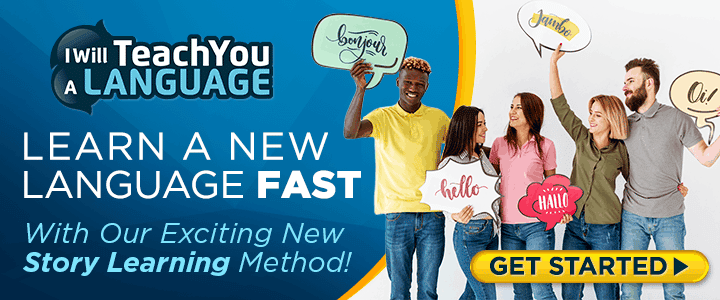 Like Our Articles?
Then make sure to check out our Bookstore... we have titles packed full of premium offshore intel. Instant Download - Print off for your private library before the government demands we take these down!