Nightlife In Managua
For many years, Managua has been off of tourists' and expats' itineraries when they have come to Nicaragua.
In general, people have always flocked to Granada, León, and San Juan del Sur. The first two cities for their incredible buildings, and San Juan del Sur for the nightlife. Granted, the beauty of these cities far surpasses Managua, but what they all lack is a true big city atmosphere.
Little known to foreigners, Managua is regarded by all Nicaraguans as the party central of the country. There are two main clusters of bars and restaurants that stay open late: Las Galerias Santo Domingo and Zona Hippos (also called Los Robles). You won't find too many foreigners in either of these areas, but there are usually a few small groups of them mixed among the crowds of locals.
Handpicked Related Content: A Trip Around Managua: Nicaragua's Captivating Capital
Nightlife In Galerias Santo Domingo
This mall complex is the most expensive, chic, and fancy entertainment area of Managua. Of course, most of its restaurants and bars are not very expensive in regards to American standards. Some places, however, such as Reef and Alta Bar can surprise you with cocktail prices reaching $14 or higher for the finer drinks.
On that note, those two bars/clubs are probably the fanciest in Galerias. If you'd rather go somewhere a little less expensive, you can go to Karaoke, a nearby club that becomes a karaoke venue after 12 a.m. Reef and Karaoke are the only two venues that offer live music in Galerias.
Alta Bar is usually considered the best club in Managua, though it can be pricey. The reasoning for this is usually the quality of its amenities, food, design, and music. However, another important factor to take into consideration is that it is undoubtedly Managua's safest club. Just like the rest of Galerias, it is 100% guaranteed that there won't be any robberies or pickpockets since security is everywhere and the crowd is very high-class.
For those simply looking for a sports bar to have a few beers and watch a game, I'd recommend Hooligans. It is the most informal of all of the Galerias bars, yet it is still considered a bit fancy by the locals. It is a chain throughout Managua, but its best-known locale is the one at Galerias.
The drink deals are usually reasonable enough, though don't expect the food to be cheap. You can also catch international and U.S. sports here. Baseball is huge in Nicaragua, so you will find the MLB on several of the TVs. They also show basketball, soccer, tennis, golf, and all manner of sports channels such as ESPN and Fox Sports.
Restaurants In Galerias
Though the bar/club selection may be a bit small, the restaurant selection at Galerias is rather large.
Here you can find very good restaurants serving Japanese, Spanish, Italian, and other cuisines. A few of these restaurants, such as the Italian one, also provide quieter, higher-quality cocktail bars than the clubs that usually use premixed drinks and play their music at deafening levels.
Experience the Insider community that takes your international lifestyle to the next level. Download your FREE guide
"18 Steps to Implementing Your Plan B" instantly!
You can also find typical American restaurants such as Papa Johns and a Nicaraguan imitation of Buffalo Wild Wings called Buffalo Wings.
Nightlife In Managua – Zona Hippos
This area is technically called Los Robles but the Hippos restaurant, and its Woody's Wings Sports Bar next door, has become so famous that many locals simply call it the Hippos zone.
If you are missing North America, then I suggest going to Hippos. Its style is similar to a TGI Friday's with a Nicaraguan twist. Next door you can find its affiliated sports bar, Woody's. Woody's is a Nicaraguan take on the typical American sports bar. It imitates them very well and has a wide array of North American sports channels, as well as much cheaper food and drinks than Hooligans.
However, if you continue down the road beyond Hippos, you will find many more interesting bars. The bars on this road range between ultra-modern chic, cheap rocker, and Irish pubs. Good examples of these are the Embassy Bar, Ron Kon Rolas, and Fado's Pub, respectively. Most of the bars here also have covered outdoor areas where you can find seating if you don't want to sit inside.
Embassy Bar, and ones like it on this road, has Galerias style while being livelier and usually a bit less expensive. Even though the music and ambiance may remind you of a club, most people remain seated with their friends rather than dancing.
On the other hand, Ron Kon Rolas and a couple of other rocker bars on this road can provide you with live music, cheap libations, and a very active atmosphere where most people will be dancing and meeting new people. These bars have a loyal following and you can find many of their regulars, mostly rockers, there most days of the week after work.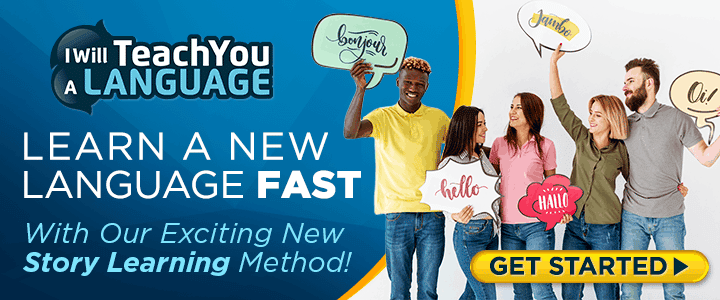 Bar-wise, there are a few European imitations, but Fado's is a surprisingly authentic Irish bar in the middle of Managua. If you want to go somewhere new, without straying too far from your comfort zone, Fado's is the right place for you. Here you can hear other English speakers and experience a familiar Irish pub ambiance.
Restaurants In Zona Hippos
Further down the road, you can find much higher quality restaurants than those around Hippos.
One of Managua's most famous is La Marseillaise. It has the authentic food and décor of a French restaurant, and it is actually run by French expats living in Managua. Other modern, quality restaurants in the area are Pane e Vino, TAFA, and Picadelly.
Other Nightlife Attractions In Managua

Possibly the best place for live music and lively nightlife is the Casa de los Mejia Godoy.
It is owned by two brothers who are Nicaragua's most famous musicians. Wednesday through Sunday, the brothers take turns playing original music and cover songs by other artists as well. Here you can also find drinks and some bar food to accompany a lively night of Latin guitars and singing.
There is also a large chain of casinos called Pharaoh's, where the Nicaraguan and foreign elite go to gamble. The largest one is on Carretera del Norte, although there is another one on Carretera Masaya as well. These venues sometimes provide live music and shows, though on a much smaller scale than Vegas casinos.
Handpicked Related Content: Expat Life In Managua, Nicaragua
Conclusion – Constant Turnover
Though many of the popular mainstays will remain for decades, Managua has a penchant for being a fickle crowd when it comes to bars and restaurants.
It is famous for having an almost yearly turnover of locales as they go defunct and change ownership, or move around to different locations within Managua. This keeps the entertainment districts innovative and growing.
For this reason, a guide can only do you so much good. In order to truly experience the nightlife in Managua and find your own favorite destinations, you have to come yourself and take a walk around the area. That is the only way to find out what is new, what is old, and where you would like to go.
Here is probably the most extensive ebook on Everything You Ever Wanted To Know About Eliminating Your Taxes, Protecting Your Assets And Regaining Privacy Over Your Life And Investments. It is called The Ultimate Guide To Going Offshore. 
I hope you enjoyed reading this article: Nightlife In Managua. If you have any questions, please contact our office HERE.
I've included some great articles for you to read, enjoy!
Top 5 Reasons To Visit Nicaragua Right Now
Why Expats Are Retiring In Nicaragua
Spend Your Summer Vacation In Nicaragua
A Secret Island Getaway In The Caribbean

Like Our Articles?
Then make sure to check out our Bookstore... we have titles packed full of premium offshore intel. Instant Download - Print off for your private library before the government demands we take these down!