You'll be safe.

Even the cruise ships are coming.

You can make a difference.

With tourism down, your help matters more.

You'll find excellent buying opportunities.

Oceanfront condos from $129k.

You'll enjoy empty waves if you surf.

A picture is worth 1000 words below.

You'll see tons of new construction.

30 new projects going up in Managua.
Someone asked me a few weeks ago, "What's going on in Nicaragua?" I knew what they meant by the question, so I addressed the civil unrest in the country since April. But that's not what I wanted to talk about. There's so much more going on. There's a ton of great news and wonderful things happening in the country.
It's just that bad news and violence gets eyeballs on the TV screen. And TV stations need eyeballs to sell advertising. This may seem cynical, but it's true. The media itself has a saying that applies here, "If it bleeds, it leads." Consequently, the only news you are going to see in the media is the bad news.   
The deaths of 300+ protesters since April as reported by a human rights commission, the Catholic Church, and other groups is absolutely tragic. It is horrific for those families that lost loved ones. And they need our condolences, love, and prayers. But this is not all there is to the story. There are millions of Nicaraguans trying to live a normal life, one that was good and getting better every year before the unrest.   
#1 Reason to Visit Nicaragua Right Now
You Will Be Safe
One would assume that with the civil unrest, danger awaits around every corner. But this is simply not the case. In fact, when my 17-year-old daughter, Amanda, and I went to Nicaragua in June, many people were shocked that I would do that.   
Would you put your kid in danger? I wouldn't. And I didn't. The peaceful reality on the ground is very different from the singular snapshots of violence and protest taken in a specific location, at a specific time.   
As a guest in Nicaragua, I have no opinion on politics. None. I have no reason to be anywhere close to a protest. Neither do these cruise ship passengers below.      
Wait, did I just say cruise ship passengers? Do you think Princess would even land the ship, let alone permit thousands to disembark and go exploring in the country if it wasn't safe?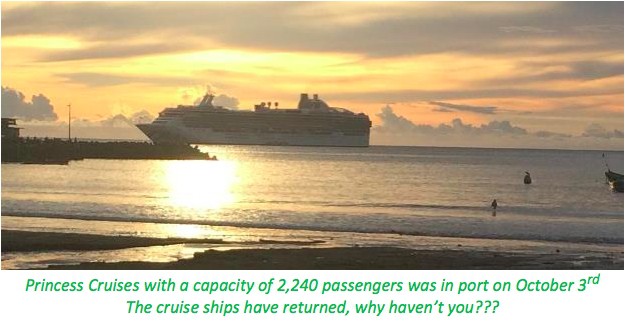 2,300 cruise ship passengers safely exploring Nicaragua on October 3, 2018.
Nicaragua's economy is reeling. According to a report by CANATUR, the Nicaraguan Tourism chamber of commerce, tourism is way down in 2018. The stats are rough:   
Over $200 million lost 

Over 70,000 people unemployed in the tourism sector

Flights to/from Nicaragua reduced from 180 to 78 

Number of Passports processed on a daily basis for families planning to leave the country: before, 500 passports per day / today, 1,200 per day 
The country which had a GDP growth of 4.9% going into April 2018 now has a GDP contraction of -3.4% according to the Central Bank of Nicaragua. Tough economic times for a country with monumental achievement in the past 2 decades and huge potential for the future.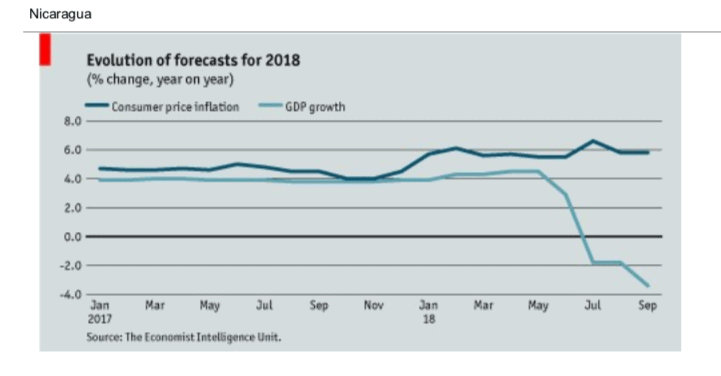 A strong rebound predicted from the current economic situation.
But wait. There's more to the story. This is not just anyone saying this. This is the Economist Magazine. Founded in 1843 (175 years old), this institution is a bastion of conservative economic information read by over 1,100,000 subscribers.   
Check out the Economist's projected GDP, Consumption, Fixed Investment, and the other major economic indicators in the chart above. Look at the anticipated economic health in 2021 and 2022.   
Wow. The major indicators are all expected to be positive and pretty close to pre-unrest numbers. In just 3 years. If you are a real estate investor, you want to be a part of this. Savvy investors are.   Here's proof.
#2 Reason to Visit Nicaragua Right Now
You Can Make a Difference
Many people come to Nicaragua and do charitable work. But just the fact that they are coming down helps put money into the tourism economy and employ people like Alejandro, at the front reservations desk. Tourism dollars keep guys like Alejandro employed. And he just had a new baby added to his family. So just simple employment means a whole lot to him. Even if you don't do any charitable work, just being in Nicaragua helps the community.  
However, assuming that you might like to get plugged in when you visit Nicaragua, it's easy to do. As part of a larger community, the residents of Gran Pacifica spearhead and facilitate numerous Corporate Social Responsivity (CSR) projects in Nicaragua. A short list of the current work is provided with some great photos.   
What's great is that almost every one of these projects is open to visitors who'd like to jump in and participate while visiting Nicaragua. CSR volunteer, Holly Wilson, is on the ground and getting the job done. 
Seed Project: Follow-up visits to San Bartolo, San Diego, and California communities where we saw several great gardens. People were happy to tell us about their gardens and progress. We have lots of pictures. Holly and Alejandro were given radishes by one woman, and Holly gave her some more seeds in return.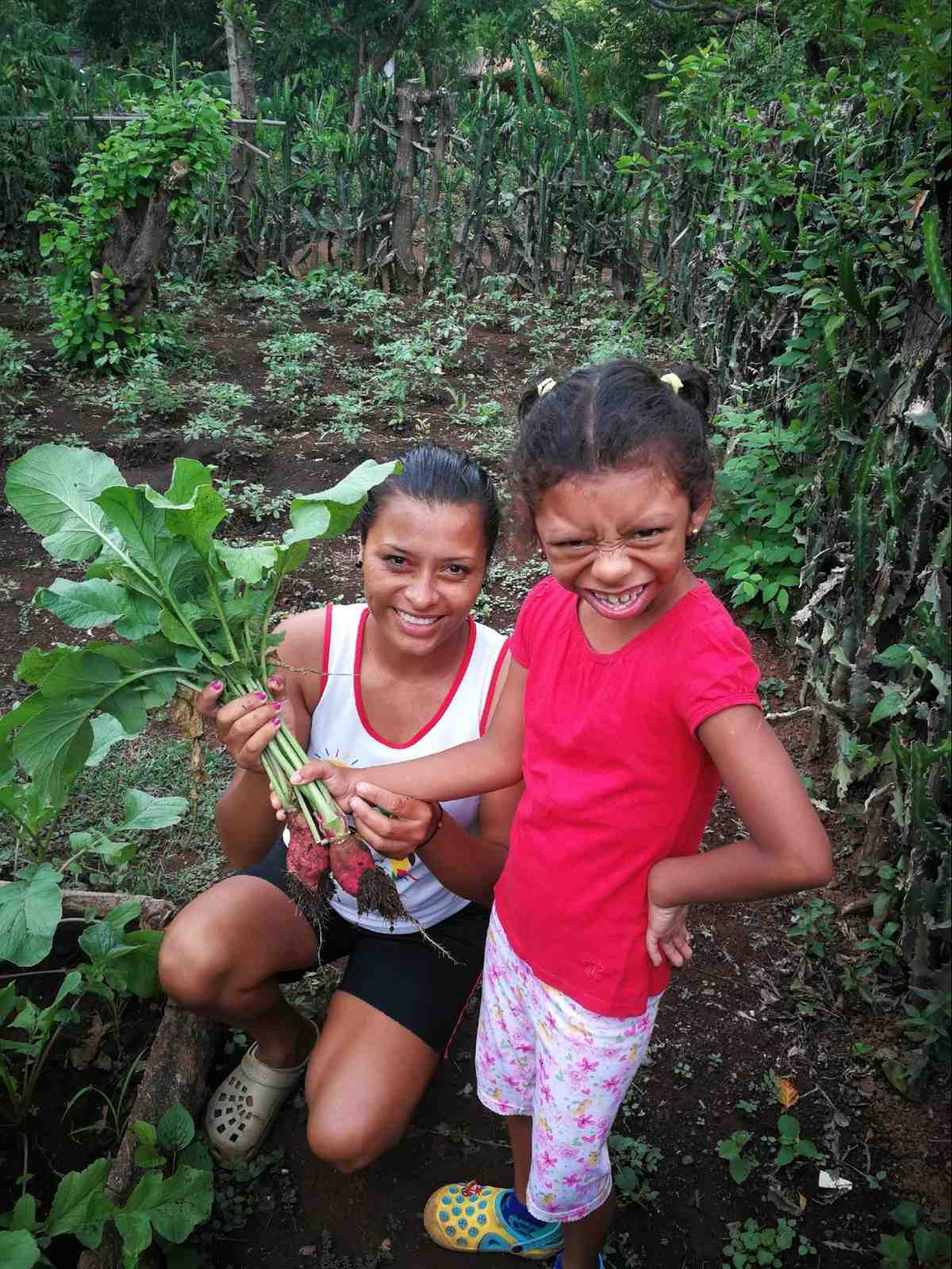 A variety of fresh produce grown in home gardens.
ADAN:  This is an NGO that rescues and treats dogs and cats. Holly also made a trip into Managua to deliver a donation. She is planning the next Spay and Neuter Clinic for Nov 24/25 at the San Diego School.
Turtle Sanctuary: There are now 216 eggs (2 nests) in the Turtle Sanctuary. Alejandro has conducted 8 "Turtle Watch nights" assisted by various residents, guests, and friends. The hatch viewing and baby turtle release is planned for approximately November 13th.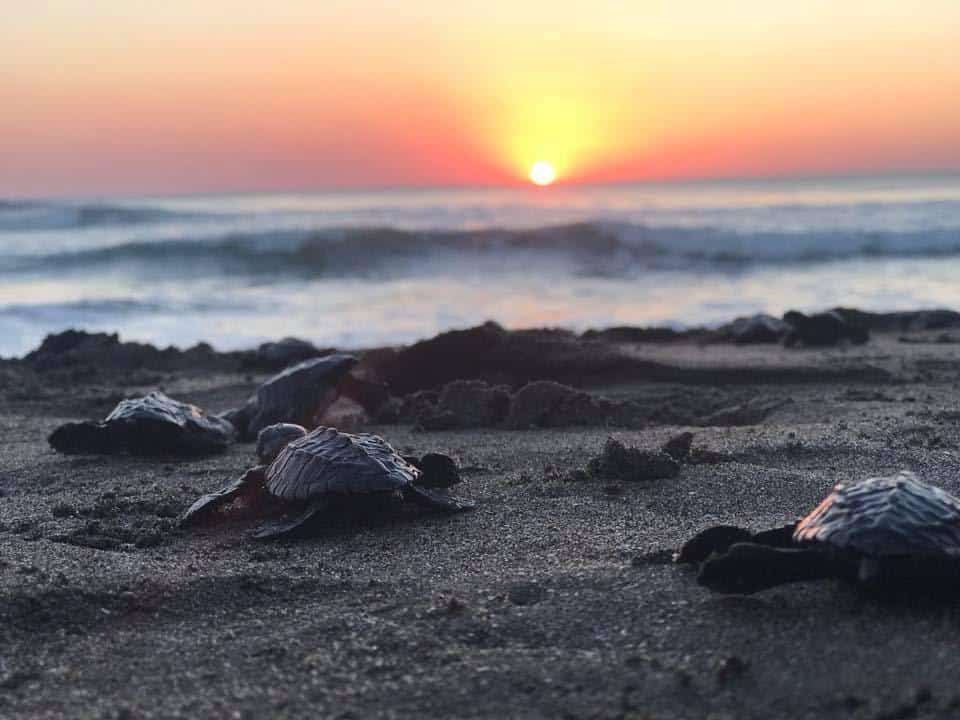 Newly-hatched baby turtles on a mad dash to the sea from Gran Pacifica's protected nests.
English Classes: Holly has begun teaching English 2x a week at the San Diego school, at the teacher's request. The group is 5th and 6th graders. Several schools have requested this as well, and we will fit them in as time and teacher resources allow. This is a great volunteer program for almost everyone. To teach English, one must only be able to read aloud in English. The impact in the community is huge, as a Nicaraguan with an English proficiency is likely to earn a salary 2-3 times higher for their lifetime.   
Roberto Clemente Clinic/Donations: Groups of doctors, dentists, nurses, and others over the past year have left supplies and medications at the Clinic. These have been inventoried to make sure that the supplies can be shared with other close-by clinics. Donations were made to three health clinics located in the villages of Zapote, San Bartolo, and Samaria.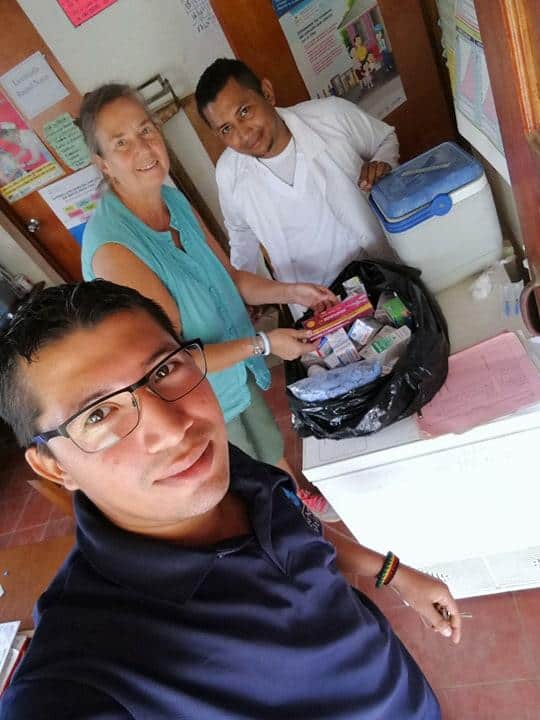 Holly and her team at Gran Pacifica's Roberto Clemente Health Clinic III
Public Infrastructure: Gran Pacifica has plowed over $500,000 into the public road since 2000, upgrading it, adding base, and developing drainage. The local and national government have been paving the road year-by-year, giving better access and increasing property values every step of the way. Last week, the mayor proclaimed that he will pave the remaining 4 km. In his words, "We promise to finish the 4 km that are pending, to leave totally connected the communities of Villa el Carmen with the beautiful San Diego beaches for the benefit of all those communities."

Community members celebrating road paving at Gran Pacifica's Clemente Clinic.
#3 Reason to Visit Nicaragua Right Now
Excellent Buying Opportunities
If you have a time horizon of 2 or more years, then buying in Nicaragua right now makes a lot of sense. The facts carry the day for the informed investor. While hyperbole and fear get eyeballs on screen and sell lots of advertising, wise players see past the smoke and mirrors to develop a factual analysis of a situation.  
 Sure, there are opportunities for bottom feeders, and some of them will be deeply discounted. These are the buy-and-flip deals out on the market from distressed sellers. They certainly offer a way to enter the market for pennies on the dollar. But a word of caution here. When buying deeply discounted property, it's not always cheap because of the timing. Sometimes a cheap property is just not a great property.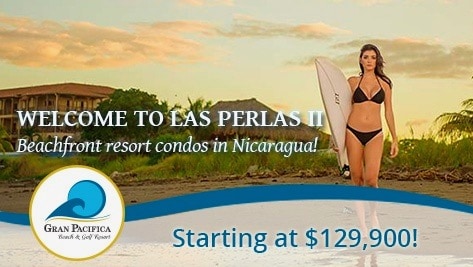 Enhanced due diligence is always required when buying property overseas. Even more so when the prices get to the "too good to be true" status. Clear title and other factors not easily seen need to be verified for sure.
And buying a cheap property doesn't necessarily mean it will resale later. Again, cheap can be cheap for a variety of reasons. One major factor in resale is the feel of a property and the neighborhood around it. The sense of community a consumer buyer wants to see, touch, and feel is paramount for the resale value of the property. Even in the darkest hours of the 2008-2012 real estate crisis in the United States, properties in desirable neighborhoods continued to sell well. Why? Location. Location. Location.



Gran Pacifica serving residents and guests continuously since 2004.
Gran Pacifica is one such location in Nicaragua. Built as a residential resort community, the ownership of ECI, Gran Pacifica's parent company, made the decision to remain open, even when many other projects decided to close their doors. Property owners at Gran Pacifica are pleased that even during tough times, the developer remains committed to the residents, property owners, and larger community surrounding it.   
The Sea Salt Restaurant and Bar, open daily, serves visitors and residents in Nicaragua looking for fun and/or phenomenal opportunity. Rentals remain strong even now, as Nicaraguans choose to visit the closest beach to their capital city and largest population center.   
Construction continues on the newest oceanfront condominiums at Gran Pacifica, the Las Perlas Oceanfront Village, building #2, the Masaya. Centrally located at the heart of Phase-1, the condos sit directly in front of the world-famous Meat Grinder surf break, one of the 10 best in all of Central America. The 2nd building, under construction right now, sold out. Presales of the 3rd condo building are underway, with 2nd floor studios beginning at $129,900.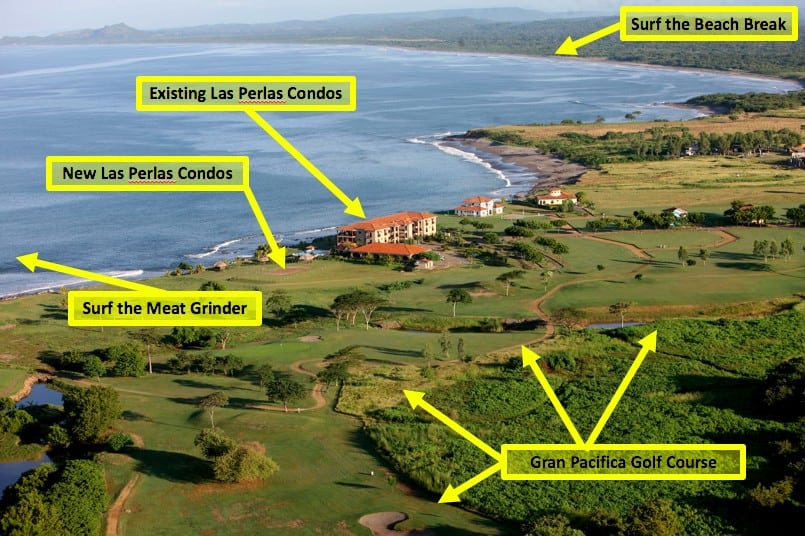 Oceanfront one-bedroom condos from $129k under construction right now.
#4 Reason to Visit Nicaragua Right Now
Surf World-Class Empty Waves
Since a picture is worth a thousand words, the next few pictures say a lot. So, for this section, surfers, savor the waves and see how soon you can get down to enjoy them in person.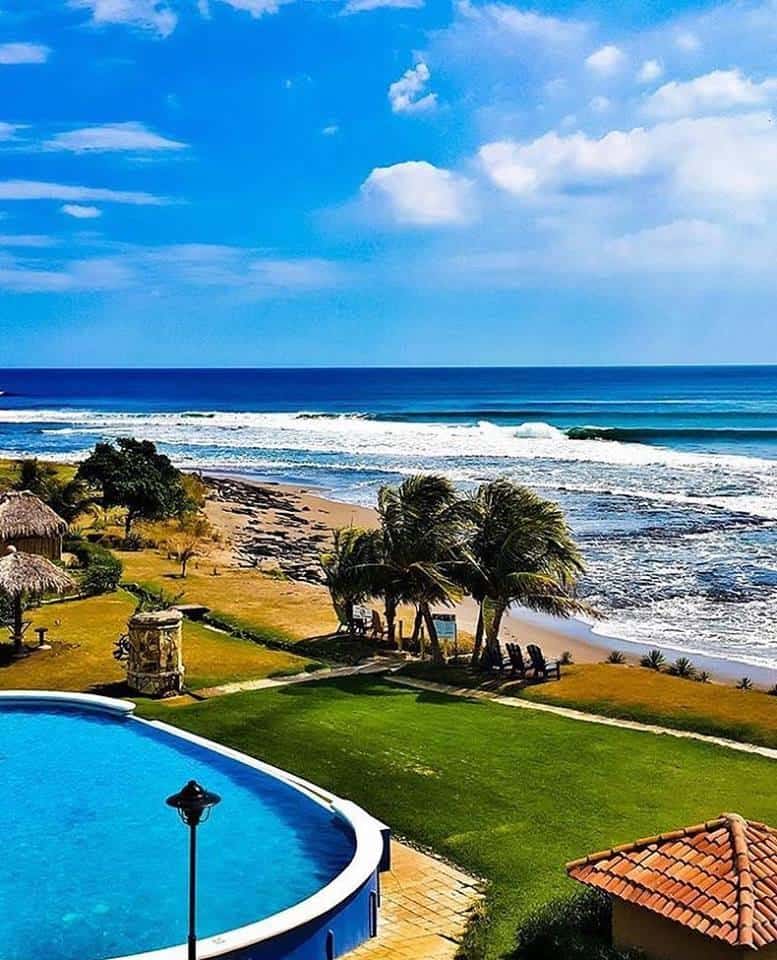 Rent a Las Perlas surf front condo and enjoy the waves all to yourself.

Bring some friends and enjoy surf and turf at Gran Pacifica.

The world-class Meat Grinder and a fun beach break for every level of surfer.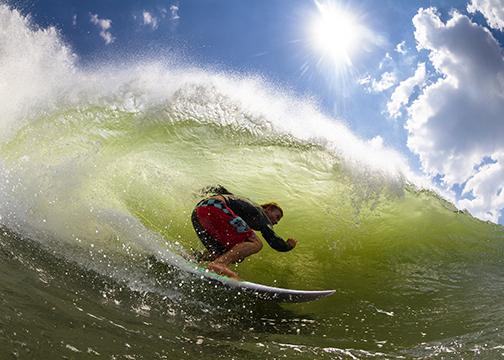 An average day on the Meat Grinder.
#5 Reason to Visit Nicaragua Right Now
You'll See New Construction
Just last week, I went to Nicaragua for a quick trip and was shocked to see a ton of new construction. Big buildings going up all over the place – many of them up since April when the protests started.   

Plaza Natura. With parking over 200,000 square feet, a $19,000,000 investment.

30 new construction projects in Managua right now.

New Walmart open and stocked shelves in supermarkets across the country.
The Bonus Reason to Visit Nicaragua Right Now
5 More Great Reasons to Visit Nicaragua
So, you've just read 5 great reasons to visit Nicaragua right now. To hear it said differently and from a person with no development axe to grind, check out an article from Rachel and Trevor who own a small boutique jungle lodge on the island of Ometepe in the middle of Lake Nicaragua.   
Here are five selected quotes that stand out from their excellent article:   
If you are a thinking about coming to Nicaragua, don't let the naysayers and fear mongers keep you away.

The U.S. State Department Travel Advisory is at a Threat Level 3. Other countries in Central America also have the same threat level: Guatemala, Honduras, and El Salvador.

While the Threat Level hasn't decreased yet, here in Nicaragua, the U.S. government has allowed the return of non-essential embassy personnel and family members.

"Is it moral to travel in Nicaragua right now?" As many as 70,000 jobs are estimated to have been lost in the tourism sector alone in Nicaragua. When the employees aren't spending, then the small shop owners have less to spend. It is a trickle-down effect that impacts the entire community. By visiting now, you can help a people that are struggling to feed their families.

So, if you are considering traveling to Nicaragua, my advice is to come. Be adventurous and find out for yourself what is really going on in the country. If you feel uncomfortable simply taking a vacation, keep in mind there are many volunteer programs you can participate in here as well.
In conclusion, let me just say that this is a grand opportunity. As a reader of this newsletter, you know that the time to buy as a contrarian is when everyone else is selling. Fear drives the demand down, and if supply is fixed, or even up because of fearful sellers, prices crash. But fear-based on perception rather than facts holds powerful opportunity for rational actors.    
Are you a rational actor? If so, prove it. Come visit and see for yourself. This is one softball you can crush over the fence with little or no effort on your part.      
Come to Nicaragua and see for yourself the incredible opportunities here. Whether it's empty waves, volunteer programs, or a great time to pick up a property, right now is an excellent time to visit Nicaragua. Let me know if you are planning a visit. We'll be sure to connect you with the folks on the ground who can help you plan your trip and make sure that you do and see the kinds of things you want.
I know you loved reading this article: Top 5 Reasons to Visit Nicaragua Right Now. Here are a few additional articles that will help you with your decision about visiting Nicaragua.
Nicaragua Passport – One Of The Best Spots For Financial Foreign Investments
Why Nicaragua Should Be Your Residency Destination
Tourism in Nicaragua: A Growing Trend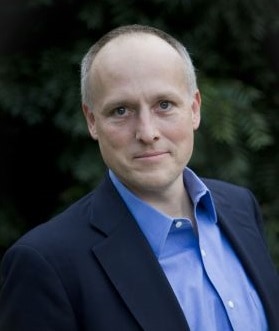 Michael K. Cobb is the CEO and co-founder of ECI Developments which has properties throughout Latin America. He speaks all over the world on international real estate and is a board member of the National Association of Realtors.


Like Our Articles?
Then make sure to check out our Bookstore... we have titles packed full of premium offshore intel. Instant Download - Print off for your private library before the government demands we take these down!