How to Move Money Out of South Africa
Times are tough in South Africa. If you have a business or cash in the country, here's how to move it offshore. We can help you move money out of South Africa and into safe banks or a depository around the world. It's time to move money out of South Africa and out of harm's way.
South African President Jacob Zuma has fired anyone who disagrees with him and is installing himself as a dictator. It appears South Africa is at the tipping point. Will it fall into a full-scale revolt or go the way of Zimbabwe? Can the currency recover from the crash of this week? Will the government continue to redistribute land?
From Gulf News: "South Africa has reached its Mugabe moment. Will it follow, despite an admirable constitution and vibrant civil society, the path of neighbouring Zimbabwe, where a predatory state enriches the elite while investors flee, unemployment rises and government institutions collapse?"
We are experienced in moving money out of South Africa. We can set up offshore trusts and corporations, open bank accounts, and build an asset protection structure that no one will be able to breach.
We can also assist you with a second residency or a second passport. If you want an exit plan that includes residency in a tax and business-friendly country, we can negotiate this for you. If you want to buy a new passport and citizenship, we can handle that as well.
For example, you might form a Cook Islands Trust and open accounts in Switzerland and elsewhere. This structure provides maximum protection and access to global banking. It's also a solid option for moving money out of South Africa and into Europe.
For more on the Cook Island Trust, see: Maximum Offshore Safety with a Cook Islands Asset Protection Trust
One of the best ways to move you and your money out of South Africa is to secure a second residency or second passport. There are a few low-cost programs available to citizens of South Africa. However, demand has increased dramatically over the last few weeks. I expect these countries to cap applications from South Africa shortly
If you would like to get residency outside of South Africa, the most popular in 2018 are Nicaragua and Panama.
You can become a legal resident of Nicaragua with an investment of $35,000. After two years of residency, you can apply for citizenship. You'll need to spend 6 months a year for those two years in the country, so Nica is for citizens of South Africa who want out now.
For more on Nicaragua, see: Nicaragua: One of the Best Spots for Financial Foreign Investments
Experience the Insider community that takes your international lifestyle to the next level. Download your FREE guide
"18 Steps to Implementing Your Plan B" instantly!
If you're looking for an exit plan, but maybe not ready to move out of South Africa, you should consider Panama. This program gives your residency for an investment of $20,000, by far the lowest for any program open to South Africans.
After 5 years of residency, you can apply for citizenship. Unlike Nicaragua, Panama doesn't require you to live in the country. You can spend as much or as little time there as you like. For more on Panama, see: Best Panama Residency by Investment Program
If you're looking to move out of South Africa immediately, and want to buy a new passport and a new citizenship, look to St. Lucia. You can get a passport in about 90 days if you pay cash ($140,000 for a single applicant). You can also invest in government bonds for 5 years. Both of these options lead to immediate citizenship.
We work closely with Fort Kobbe Depository.  They have an excellent system to store gold and precious metals from offshore.  I advise you to check them out, then contact our team for immediate residency in Panama.
Here is a great article: 16 Reasons to Move to Panama
For more on St. Lucia, see: Changes to the St. Lucia Second Passport Program in 2017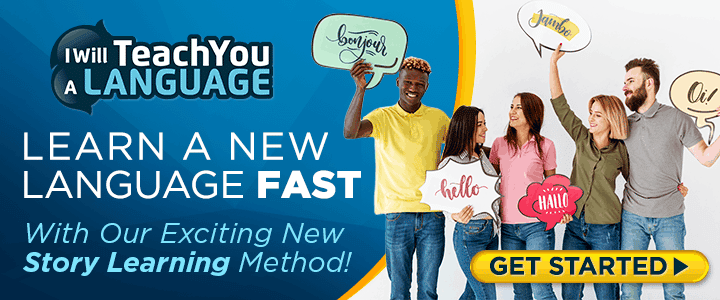 If you really want a major upgrade your passport, consider Malta. An investment of $1.2 million gets you a world-class passport that allows you to live and work in the European Union. That is, you can live and work anywhere in the Schengen Region including Austria, France, Germany, Switzerland, and many more.
Malta is the gold standard of second passports, but it's a complex program. Please take a read through A Second Passport From Malta for more information.
If you have a portable business, you might consider moving it to Panama. The government won't tax foreign-sourced income, only local source profits. So, if you operate a restaurant in Panama, you'll pay taxes. If you operate an internet-based business that sells to customers outside of Panama, you won't pay tax. Likewise, you won't pay tax in Panama on capital gains from your international investments.
If you have a large business and would like to move it out of South Africa and into the United States, consider the US territory of Puerto Rico. A qualifying business in Puerto Rico can get a 4% tax rate and gives you access to the US EB-5 Investor Visa program.
Both of these Puerto Rico options are advanced tax and business tools. For more information, see Panama vs Puerto Rico for Business and Coming to America Tax Free with the EB-5 Visa and Puerto Rico.
I hope you've found this article on moving money out of South Africa to be helpful. For more on moving you and/or your cash, please contact check out our trusted partners in the offshore markets HERE.

Like Our Articles?
Then make sure to check out our Bookstore... we have titles packed full of premium offshore intel. Instant Download - Print off for your private library before the government demands we take these down!