Exploring Beautiful Destinations As An Expat In Morocco
Morocco is a country rich in history, culture, and natural beauty. From bustling medinas to the Sahara Desert, here are some of the must-see places to visit and things to do as an expatriate in Morocco.
Marrakesh – The Vibrant Red City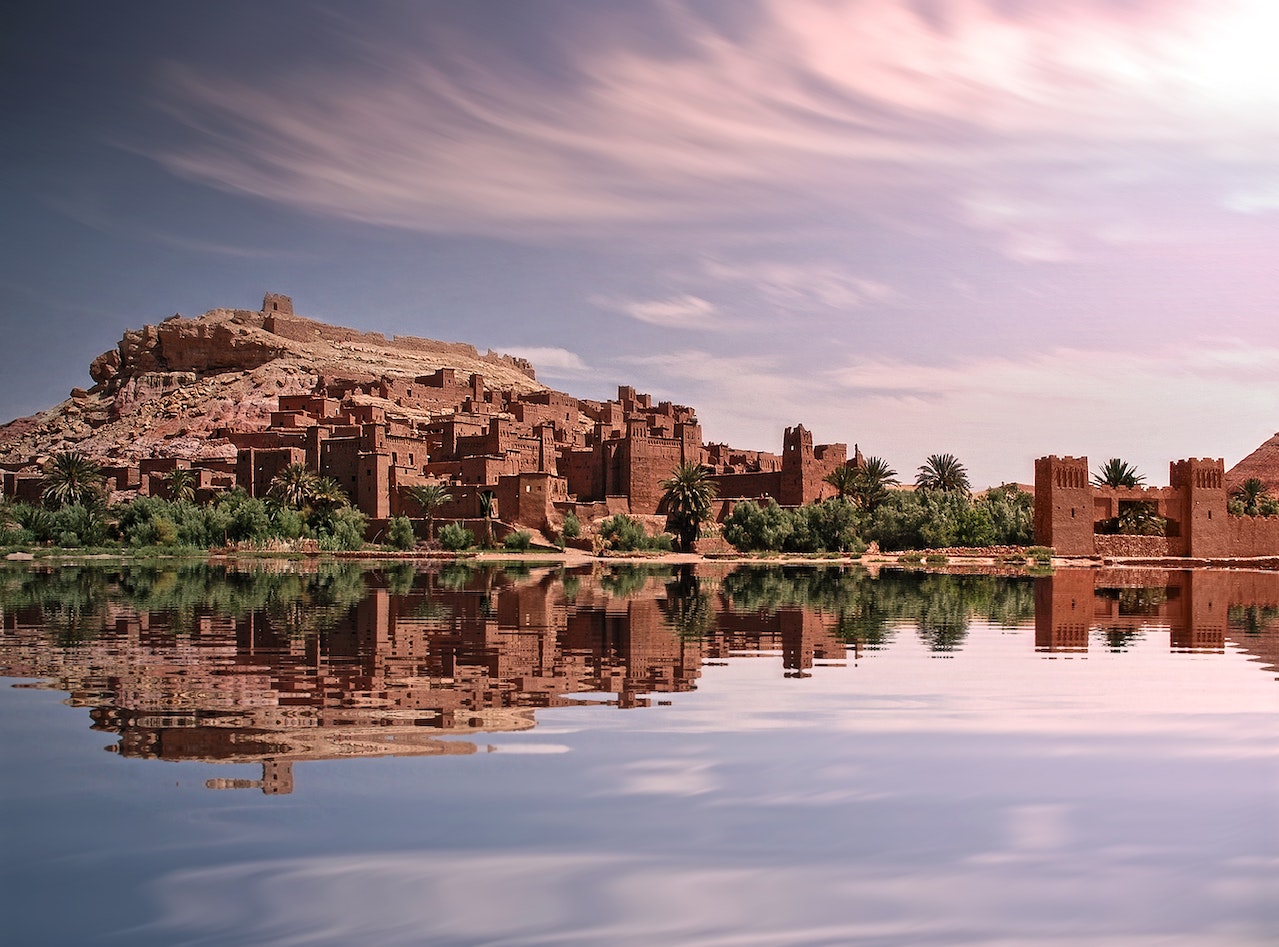 No trip to Morocco is complete without a visit to the iconic city of Marrakesh. This ancient city is known for its winding alleys, colorful souks, stunning architecture, and vibrant atmosphere. Some top things to see and do in Marrakesh include:
Jemaa el-Fnaa – Marrakesh's famous main square and marketplace is buzzing with snake charmers, henna artists, food stalls and more. It's an exotic glimpse into Moroccan culture and tradition.
Bahia Palace – An intricate 19th-century palace with beautifully carved wood ceilings, painted walls, traditional Moroccan gardens, and tranquil fountains and ponds.
Majorelle Garden – A 12-acre botanical garden featuring a vibrant blue villa and diverse plant species from around the world set against stunning cobalt architecture.
Souks – The labyrinth of alleyways that make up Marrakesh's traditional marketplace are full of locally made handicrafts, spices, fabrics, lanterns, jewelry, and more.
El Badi Palace – The ruins of a grand 16th-century palace with impressive stonework and sprawling gardens with pools and fountains.
Ben Youssef Madrasa – A stunning medieval Islamic college with carved cedar wood and decorative tilework.
Marrakesh overflows with color, sights, sounds, and smells that engulf your senses. Wandering through ancient medinas, staying in traditional riads, and sampling flavorful Moroccan cuisine is an experience you'll never forget.
High Atlas Mountains – Dramatic Peaks and Berber Villages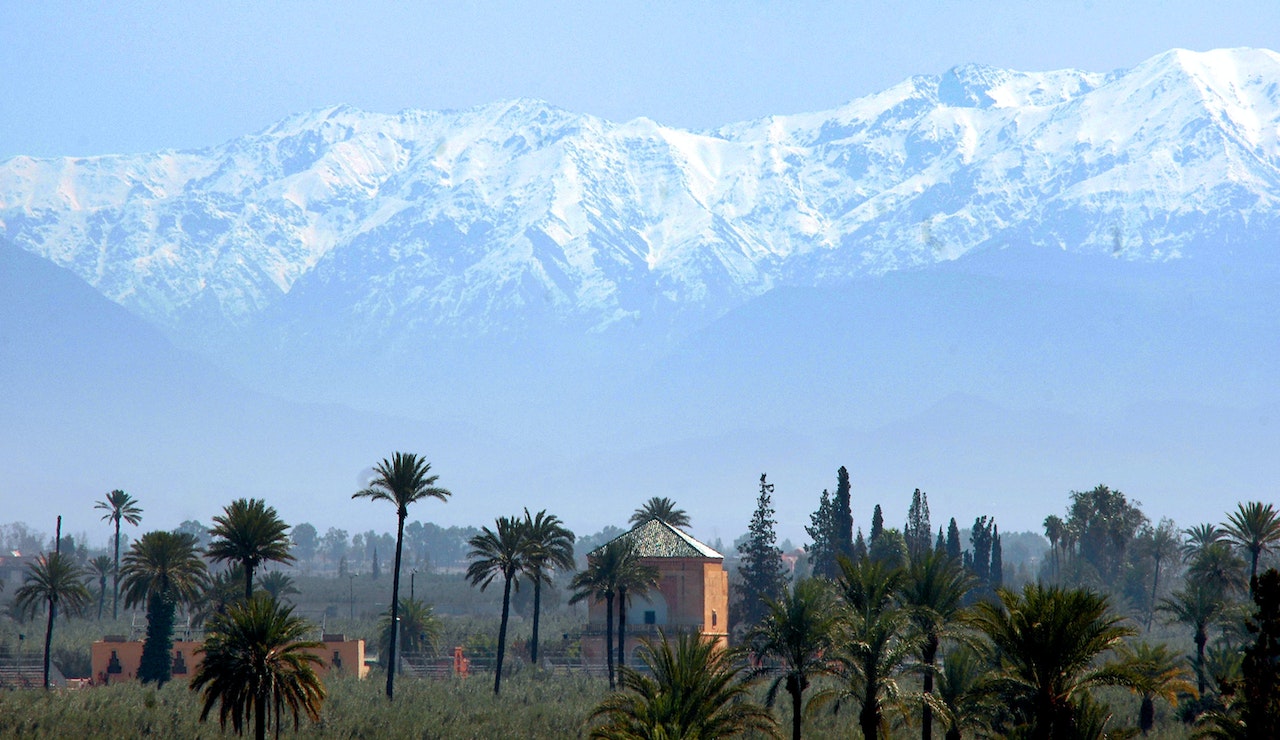 The High Atlas Mountains extend like a backbone across Morocco and offer some of the country's most spectacular scenic views. Here you can discover traditional Berber villages, hike through fragrant cedar forests, and admire dramatic rock formations and snow-capped peaks jutting across the horizon.
Some top High Atlas Mountain experiences include:
Imlil – A traditional Berber village that makes a good base for mountain hikes through terraced valleys and to summit views of Mt. Toubkal, Morocco's highest peak.
Todra Gorge – A dramatic narrow canyon winding between 300-meter-high limestone cliffs dotted with Berber villages.
Aït Benhaddou – An ancient, fortified city and UNESCO World Heritage Site made up of earthen clay structures that strike with an imposing Hollywood aesthetic.
Trekking – Various hiking trails ranging from day hikes to multi-day treks allow you to enjoy the High Atlas Mountains' tranquil cedar forests, ridges, and valleys.
The Berber people who live in the High Atlas Mountains offer a warm welcome and their villages and customs provide a glimpse into an ancient culture and traditional way of life.
Chefchaouen – The Blue Pearl of Morocco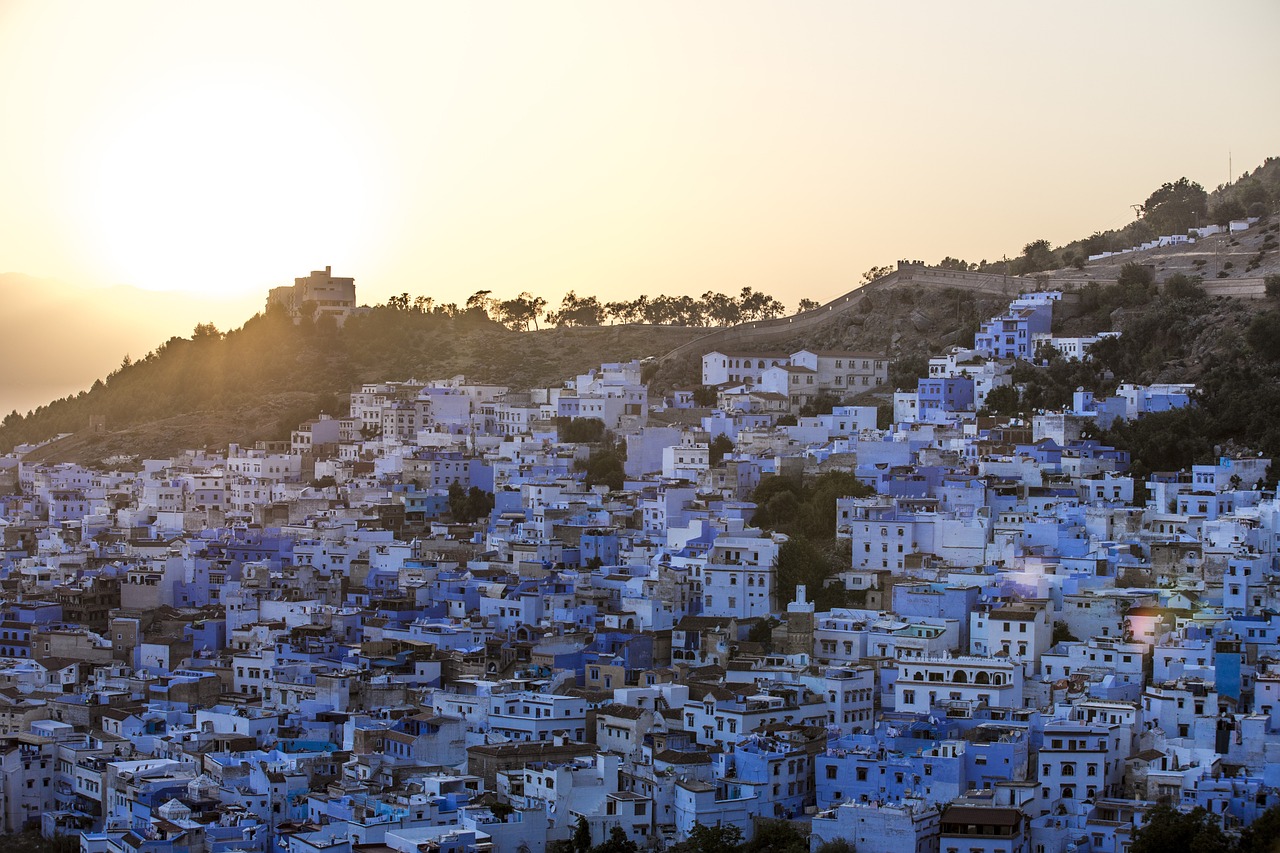 Nestled in the Rif Mountains, the picturesque town of Chefchaouen is famous for its Medina painted in various hues of blue. Rich architectural details, elaborate carved windows, and arched doorways on every street corner are a photographer's dream while a myriad of winding alleyways give Chefchaouen its fairytale-esque charm.
Top sights and activities in Chefchaouen include:
Exploring the Medina – Wander through the Medina's cobblestone lanes lined with vivid blue houses, striking historic mosques, colorful shops, and artisan cooperatives.
Plaza Uta el-Hammam – This charming main square is the heart of Chefchaouen with restaurants, cafes, and the 15th-century Kasbah museum.
Spanish Mosque – Climb to a hilltop Spanish mosque to enjoy sweeping views over the blue city.
Day Trips – Take day trips from Chefchaouen to visit nearby waterfalls, hill towns, and the remains of ancient ruins.
With its cool mountain air, easy-going vibe, and colorful backdrop, Chefchaouen is one of Morocco's most photogenic and relaxing getaways.
Experience the Insider community that takes your international lifestyle to the next level. Download your FREE guide
"18 Steps to Implementing Your Plan B" instantly!
Sahara Desert – Camping Under the Stars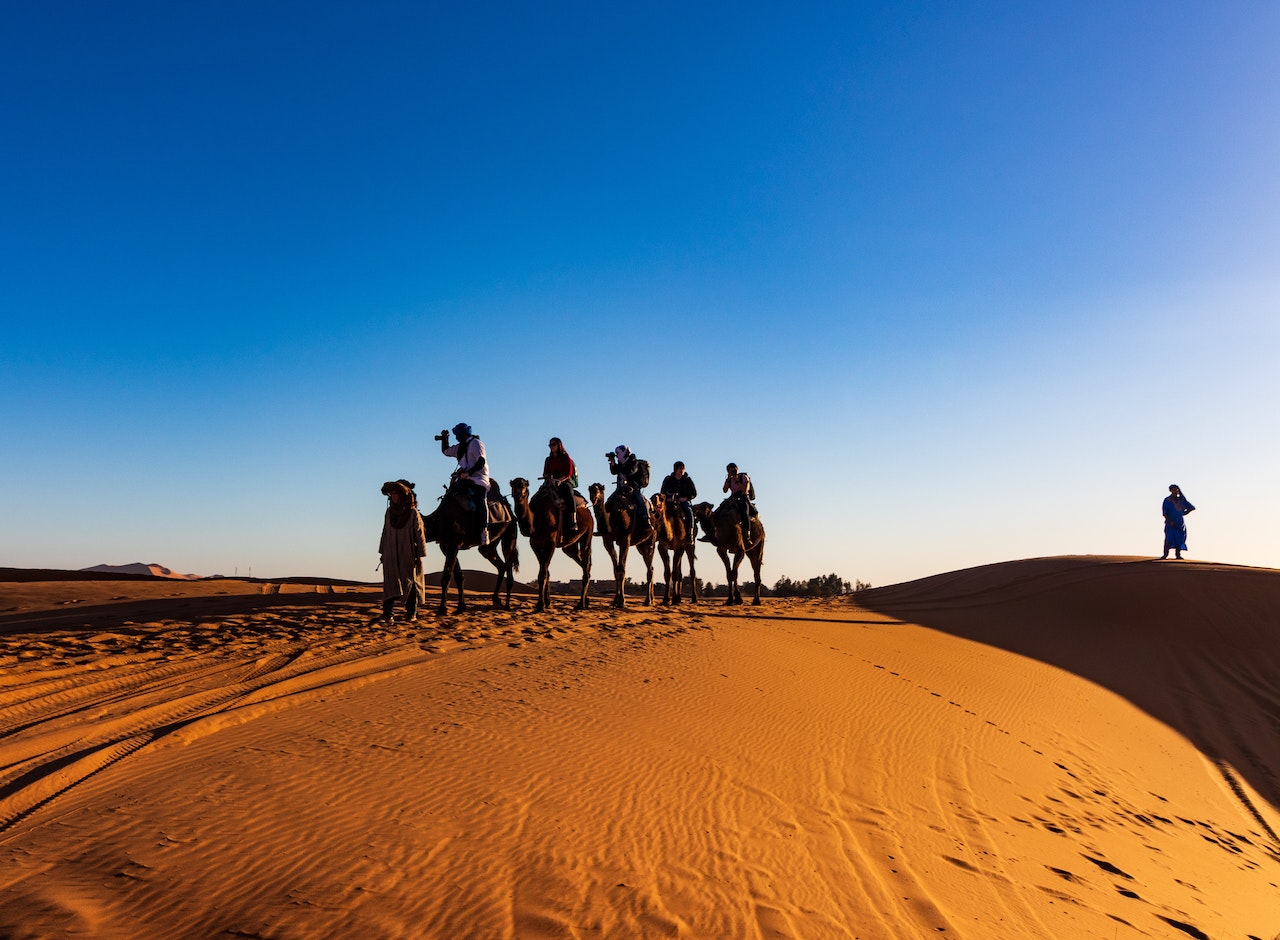 No trip to Morocco is complete without venturing into the Sahara Desert. The immense expanse of sand dunes, jagged rock formations, and idyllic oases will make you feel like you've landed on another planet.
Top Sahara Desert highlights include:
Merzouga – The small Saharan outpost in southeastern Morocco with nearby Erg Chebbi, an expansive sea of golden sand dunes that reaches up to 150 meters high.
Camel Trekking – Trekking through the desert by camel allows you to fully immerse yourself in the halcyon Sahara and reach areas deeper into the dunes not accessible by 4×4. Many treks end with an overnight stay in a Berber nomadic tent camp under the scintillating desert stars.
Oases – Scattered desert oases like Tinerhir and Skoura feature picturesque palm groves, kasbahs, and valley views breaking up the sandy landscape.
Sandboarding – Some tour companies offer sandboarding down the enormous dunes as an adventurous desert activity.
The Sahara's ocean-like dunes, rural atmosphere, and dark night skies make for an unforgettable desert escape.
Essaouira – Charming Coastal Town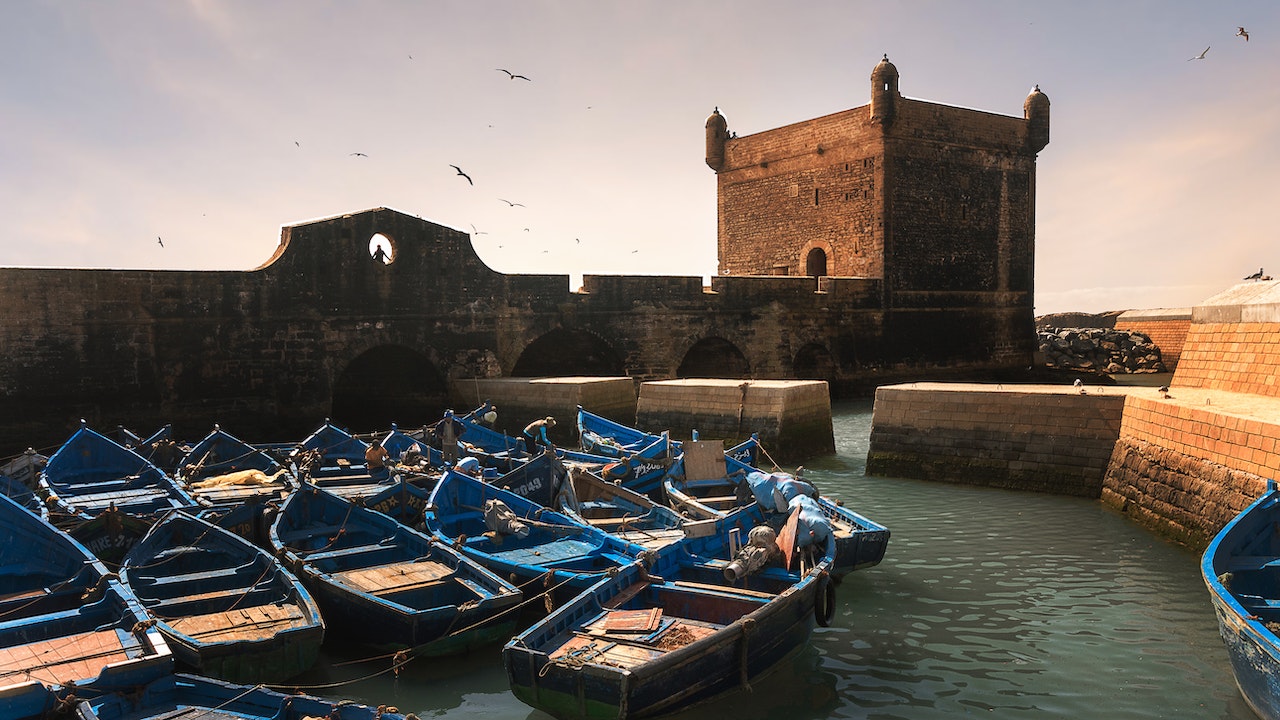 Located along Morocco's Atlantic coast, the relaxed beach town of Essaouira charms visitors with its well-preserved 18th-century Portuguese fortifications, long sandy beaches, thriving arts scene, and excellent water sports.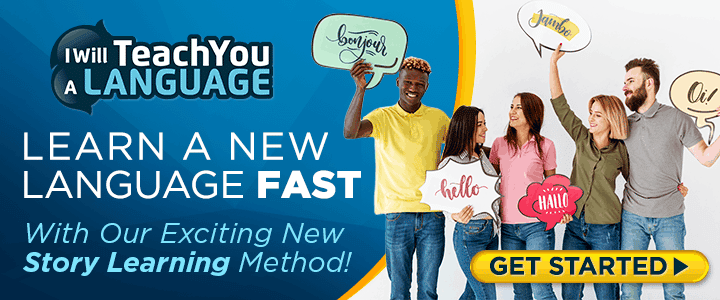 Top attractions in Essaouira include:
Medina – Stroll through Essaouira's compact medina full of handicraft shops showcasing locally made thuya wood items, brightly colored textiles, and ceramics.
Skala de la Ville – This seaside rampart offers picturesque views over the medina and harbor dotted with colorful fishing boats.
Beach – Relax on Essaouira's expansive golden sand beach stretched along the windswept coast. Try your hand at windsurfing and kitesurfing or take a camel or horseback ride along the sands.
Île de Mogador – Take a boat trip out to this nearby island to see Essaouira from offshore and observe diverse birdlife.
With its appealing coastal vibe, refreshing ocean breezes, cliffside medina views, and mouthwatering seafood, Essaouira is the perfect chilled-out beach getaway.
Additional Tips for Exploring Morocco's Treasures
Dress conservatively when visiting religious sites by covering your shoulders and knees.
Drink bottled water only and avoid raw vegetables to avoid experiencing traveler's tummy.
Respect Ramadan practices by avoiding eating, drinking, or smoking in public spaces during the holy month.
Consider hiring an official local guide when exploring larger cities to help you navigate and learn about cultural traditions.
Knowing some basic French phrases will be helpful in large cities, but learning some Arabic too for rural areas will also prove useful.
Use ride-share apps like Careem to get around easily or hire a private driver for longer day trips.
Pack sun protection, proper footwear, lightweight clothing, and a scarf to be respectful at religious sites.
Immerse Yourself in Morocco's Alluring Beauty
As an expat living in Morocco, you'll have the chance to dive into a country brimming with culture, history, natural splendor, and old-world charm. From the bustling Djemaa el-Fna square in Marrakesh to starry nights in the Sahara, the landscapes, sights, smells, and sounds are sure to mesmerize your senses. Learning some basic Arabic phrases and traveling with an open mind will enrich your experiences. Let Morocco's treasures unfold before you and your expat experience will be nothing short of magical.
Author Bio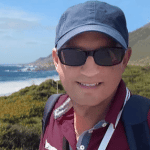 Mike James, Independent Writer
I am a freelance writer specialising in property, investment, cybersecurity and finance. Originally from Redhill in England, I have been living and working in Europe for the last few years. I consider myself a digital nomad who enjoys sharing my knowledge with like-minded industry-professionals.

Like Our Articles?
Then make sure to check out our Bookstore... we have titles packed full of premium offshore intel. Instant Download - Print off for your private library before the government demands we take these down!