Living in Asia and the Pacific Islands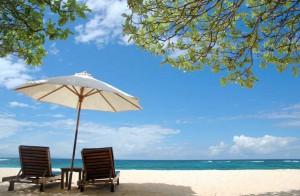 Geographically speaking, the Asia Pacific region covers an enormous land and sea mass; and from a socio-political point of view it incorporates an exceptionally diverse range of nations.  However, perhaps the one thing of absolute note that the region offers expatriate retirees is exceptional choice in terms of climate, landscape, cost of living, ease of relocation, and quality of life. From the first world sophistication of cities like Sydney or Melbourne in Australia to the tropical paradise of the beaches in Bali… From the tax-free benefits of living in a country like Malaysia, to the absolutely breathtaking splendour of a nation like New Zealand… All the way through to the exceptional balance between a low cost of living and a high quality of life offered in Thailand. Expatriates looking for a perfect place to hang their hat in retirement can choose from over 40 countries or territories. Whether they're looking for that part of the world perhaps lesser explored by North American retirees to date, or they want to head for tropical beaches, or they're seeking stunning scenery, everything a retiree ever wished is offered somewhere in the Asia Pacific region.
Australia
Australia is a natural wonderland of beautiful beaches, crystal blue waters, amazing ancient rock formations and pristine rainforests. Australia is the sixth largest country in the world and has the lowest population density per square kilometre. Much of Australia's exotic flora and fauna cannot be found anywhere else in the world and the lifestyle is one second to none. The property-buying process in Australia is relatively straightforward and foreign investors are permitted to own real estate in Australia as long as the land or property for sale has been approved for sale to overseas buyers by the Foreign Investment Review Board.
Bali (Indonesia)
Virescent rice terraces, pulse-pounding surf, enchanting temple ceremonies, mesmerising dance performances and ribbons of beaches are just some of the images people cherish. On the surface Bali seems to be simple. It's not. It is spiritually and socially complex. Is it an island paradise? Well, yes and no. Balinese are super friendly and very engaging people. For investors, corporate as well as private, Bali offers many opportunities in all areas. While capital growth of land has shown steady increases, rentals of properties can be very attractive and profitable investments as well. Professional hotel and resort operators from all over the world are establishing their brands in Bali. Some expatriates consider it paradise and, as they might say, thank the gods every day for their good fortune of being able to live in Bali. Others arrive with high hopes, ambitious plans, dreams of palm trees, blue surf, and friendly Balinese, and then become frustrated with the cultural differences and end up leaving bitter and poorer.
China
China is in the news with it's exploding industrial economy… consumption of resources and booming export trade resulting in an abundance of investment opportunities. If you are considering investing in China you may be interested in taking a glimpse at China today. If you want to see the future of China, that's Shanghai. Beijing has palaces, government offices, more interesting small shops, and better food. But there's already nothing like Shanghai on the planet, and the place is still under construction, with the national bird of China, the Construction Crane, in evidence everywhere. Without question, China has quickly become the new economic growth frontier. Pursuing investment opportunities in China have become far easier as a result of recent changes in China's law. Until just three years ago, China did not have an enabling law for the formation and availability of venture capital funds.
Hong Kong
It is common knowledge that Hong Kong is exotic, an excellent business center and that it is the gateway to China's booming economy. What is less known is that the city has the world's highest IQ per capita. It is a very civilized and stimulating place to live. Hong Kong is at the doorstep of China and by air is within five hours of most destinations in Asia and fifteen hours to the rest of the world. All day flights, virtually non-stop rail services and, arguably, the most active port in the world, make Hong Kong a leading international logistics hub for the movement of people and products. As Asia seems to be leading the way out of the global recession, talk has turned to real estate markets in Hong Kong, which are booming again. No one wants to see a secondary dip as overblown bubbles burst, so the local government is actively working to calm the market by releasing more land for sale and restricting mortgage lending, for example.
New Zealand
For those Americans considering a life outside of the United States, there are work opportunities for working holidaymakers. We encourage people on working holiday permits to consider jobs in the areas of agriculture, horticulture and viticulture (grape-growing). Working holidaymakers who are able to show they have worked in the horticulture or viticulture industries for at least three months could be eligible to obtain an extra three month stay in New Zealand.
The Philippines
FREE GUIDE! Get Essential Information on Protecting Your Assets
18 STEPS TO IMPLEMENTING YOUR PLAN B
Tired of the rat-race that America has become? Then try something different, there is a place where things move at a slow pace, where women are feminine and lady-like, and the cost of living is a lot less. The weather is warm year-round, white sandy beaches are everywhere with coconut palms gently swaying in the breeze. Crystal clear waters that you can see 15 feet down through to the ocean floor. Where? The Philippines! The Philippines is an archipelago that is known as the "Pearl of Oriental Beauty and Enchantment" because of its rare scenic views and tourist attractions. It consists of more than 7,000 islands and islets; it is located off the southeast coast of the Asian continent. It has three principal Islands: the Luzon, Visayas and Mindanao. The Philippines has a total land area of 116,000 sq. miles; its neighbors are Taiwan to the north, Hong Kong… Beach resorts are famous in the Philippines: the resorts of Dos Palmas in Palawan, Dakak in Dapitan, resorts in the Camiguin islands, Pearl Farm Paradise in Samal Island, resorts in Cebu Island, Boracay Beach in Aklan, resorts in the Oriental Negros and the beach resorts in Bohol Island are some of the favorites of foreign tourists.
Singapore
Situated at the southernmost tip of the Malay Peninsula with a land area of 685.4 km2, Singapore is an island-state with a 4.2 million population.Modern Singapore was founded by Sir Stamford Raffles in 1819. Only until the "rightful" Johorean heir agreed to sell the island to the British that it became a colony. Widely known and recorded by many sojourners as Temasek (Sea Town) by the 14th century, Singapore was part of the Sri Vijayan empire. The expatriate scene in Singapore sees greater fluidity in interactions- there's an easy mix of American, Japanese, Indian and European expatriates with very little of the 'cliquish' scene one notices in other countries. Interaction between locals and expatriates, whilst having its historic thorny moments, is generally easy and welcoming and Singaporean expatriates having been deemed to have, in government lingo, 'assimilated' well into society. Ironlically, one factor which contributed to this assimilation was the economic downturn, which saw a percentage of expatriates being on a local package, thus narrowing the economic and, consequently, the social divide between expats and locals.
South Korea
Want to see how agreeable city life can be? Get off the subway at Kyongbokkung, site of ancient Kyongbok Palace. Look around the grounds for a few minutes if you like, and then stroll out through Kwanghwamun Gate and down Sejong-ro, Seoul's equivalent of Park Avenue. Sejong-ro is named for King Sejong, old Korea's greatest monarch. He was like George Washington, Thomas Jefferson and Abraham Lincoln all in one, with a dash of Ben Franklin and Noah Webster thrown in. King Sejong invented Hangul, the Korean alphabet. His face adorns the 10,000-won bill. If his portrait is accurate, then he looked every inch a Korean king. Compared to other destinations around the world, South Korea has been overlooked as a destination for those looking for alternatives to life in North America. Most expatriates know about Japan, Thailand, and the Philippines, but few have made an effort to settle in South Korea. The reason may be because South Korea requires more effort than other places. South Korea is widely popular for its world-class and skilled professionals in plastic surgery that attracts medical patients from different parts of the world to get their surgery done at low cost.
Tonga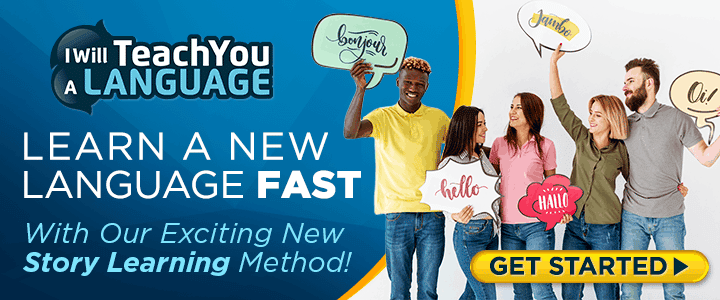 Tonga is indeed the new and perhaps last frontier. To find it, you continue going west from California, and a little south, too. At about where you begin to go east again, stop there. That will be the South Pacific. The pristine South Pacific Kingdom of Tonga is a country of beautiful and friendly people, and it is a place that enjoys an aura of absolute peace. With a total area of 748 square km (about four times the size of Washington, D.C.) Tonga consists of 171 islands, although only about 45 islands see human inhabitation.  Tonga also just happens to be the last constitutional monarchy in the South Pacific.  While it is on the road to economic advancement, it also adheres to a path of obedience to culture and respect for nature and family alike.
Vanuatu
Vanuatu is an emerging growth destination, which is now in the process of opening up to the rest of the World. Several factors make Vanuatu an ideal place to visit and one of the best destinations in the world for your retirement, business activities and investments.

Like Our Articles?
Then make sure to check out our Bookstore... we have titles packed full of premium offshore intel. Instant Download - Print off for your private library before the government demands we take these down!