Exploring Rosarito For Real Estate And Retirement In Mexico
San Diego weather at Mexico prices? And only 45 minutes away from the USA. That's why my husband and I are considering a move to Rosarito. Hoping to escape Chicago winters and trade our hectic business lives for an ocean view and mañana pace, we headed south of the border to scope out the expat lifestyle in the northern part of Baja.
Our Journey
It was late October and hot in LA when my husband and I headed to Rosarito. California was still on fire as we drove through the Orange and San Diego Counties. A few hours later we were at the crossing, a free-for-all with many lanes of cars merging with each other into just a few lanes.
First Impressions
First impressions of Mexico underscore that it is a poor country, with a per capita GDP of only $9707 in 2016. For those who seek a tree-lined, landscaped approach to their new retirement home, the views along Carretera Libre in Tijuana might be discouraging. Houses and shacks that barely seem to hold on to the hillside are interspersed with junk cars, laundry lines, and brightly painted signs for the small businesses that occupy the roadsides.
Handpicked Related Content: Drugs, Cartels, And Crime: How Mexico Is Misrepresented And Stereotyped—And Why So Many Americans Are Going There Anyway
Driving Into Rosarito
As we drove into Rosarito, the hand of the municipal government was evident in the streetscape medians, but zoning is a concept that has not taken hold there. There were restaurants of all types, dental offices, livestock pens, ironwork vendors, gas stations, convenience stores, other medical services, pottery vendors, drugstores, and some hotels. Eventually, we passed by the famous Rosarito Beach Hotel, first opened in the 1920s and purportedly visited by Marilyn Monroe. Outside of town and heading south, we were looking for our landmark, a giant statue of Jesus on the hill overlooking our hotel.
Rosarito has a desert environment similar to the native chaparral of the San Diego area. The typical condition is dry, but recent rainfall may have been enough to spur the growth of fuel. As we headed south of town, we noticed a very large plume of smoke over the mountains. The fire, which burned 37 acres and made the local news in San Diego, would burn throughout our stay. Unlike in the US, Mexico does not have resources to fight fires with aerial retardants. We could smell the smoke the first night, and cinders dusted our patio the following morning. We were staying west of both the toll road and the free road — they could be possible firebreaks. The fire was under control by the end of our stay. It never breached the mountain tops.
We checked into a resort and spa that was probably in better shape two decades ago, with no room phones and consequently no room service. Still, it had friendly management, an infinity pool, offered suites with ocean views, secure parking, cable TV, and Wi-Fi service, all at a bargain of about $100 per day. After check-in, we headed to the open-air cantina for a round of frosty margaritas, followed by a Mexican style dinner. The resort would serve as our convenient base for the next few days.
Looking At Rosarito Real Estate In Mexico
We were on a mission to look at housing options to determine whether or not Rosarito could be a place that we could imagine ourselves living. A quick review of an online map confirmed that the recommended agent's office was nearby, and rather than risk being turned down for an appointment, we opted to just drop in.
The people at the agency provided us with information about owning a home in Mexico. It is typical, we learned, to put one third down on a home, with a five or six-year mortgage, and interest of about four to eight percent — a wide range, we thought, and high. Purchasing would need to take place through a land trust. We would want a two-bedroom, two-bath place, in a gated community, with other expats in residence, and with a large kitchen, an ocean view, and parking for at least one, if not two cars. My criteria list would be lengthened as the days passed.
The agent who spent time with us had questions that we couldn't answer. Would we want a condo, a villa, or a single-family home? We weren't sure. One level or multi-levels? Did we want to be close to town or as far as 30 minutes away? We wanted to see what was available.
We started off looking at condominiums. The very newest ones were in buildings that were not fully occupied and possibly not finished. We quickly learned three things. The first was that we didn't want to be too high up, very closely exposed to the ocean, with a feeling of being on the edge of the world. Earthquake standards might need to consider, and it seems doubtful that they exist. While a condo might be okay to rent for the first year, it might not be our goal.
The Next Lesson Was That It's A Good Idea To Talk To Residents
In one instance, we were warned against buying in the building by a resident who, after six months and a 60 thousand dollar down payment, still could not get title to his place. He told us the management is bad, maintenance non-existent, and all the residents are angry. To confirm his expressed reservations, we were stuck on an elevator for about fifteen minutes before being rescued. If we were going to live in a tall building, perhaps we should live on a floor where stairs could provide an exit.
Experience the Insider community that takes your international lifestyle to the next level. Download your FREE guide
"18 Steps to Implementing Your Plan B" instantly!
Our initial price range, we told our agent, would be $190k to $280k. There was a lot to choose from, in a variety of gated communities. Some were care-worn and would require substantial repairs. Some didn't have enough closet space, some had small galley kitchens, and some just didn't seem like they would make a cozy home. We looked at a multi-level home in a tightly packed neighborhood that just had too many stairs for us. Many of the houses for sale come already furnished. Almost none were air-conditioned.
We learned that it is comforting to have a community of substance, with a strong homeowner's association concerned with upkeep, occupied by permanent residents. It did not seem safe or attractive to live among see-through buildings, buildings under construction, empty lots, or even transitory residents. These were not things we had thought about.
All of the houses we viewed were in gated communities south of Rosarito on the road to Ensenada. It is rare to find a single-story home in the area. Almost all homes are two to four levels, many with the ocean view from a roof terrace accessible only by stairs. We saw one fantastic multi-story house with ocean views from the roof terrace and a separate apartment for guests. This expansive home was well within our price range. Too big for our needs as empty nesters, it would be great for a family vacation home, especially for those who don't mind undertaking some renovations. Labor is cheap in Mexico; a laborer will work for $40 a day.
In the end, we found two places that appealed. The first was a comfortable home in a landscaped development that could have been in Scottsdale. This was the perfect setting. With Mediterranean style architecture and red tile roofs, the house was the perfect size with a large kitchen and an asking price of $259k. The only drawback was this — three houses back from the water, you could hear the surf, but not see it. The community pool and common areas would be just a short walk away, close to the ocean, but I would have to give up on the idea of being mesmerized by the tides from the comfort of our own terrace. Other ocean-view houses in this development, if available, would sell for at least one hundred thousand dollars more.
Handpicked Related Content: Real Estate Investment Potentials In Mexico
Change In Thinking
And then, my thinking was challenged. We drove in the gates of a white-washed development, initially confronted with a series of white one-story garages. Past them, the attached units of stark architecture with smooth planes and gently curving walls were punctuated with sculptural cacti. This was Luis Barragan's Mexico, not Arizona at all. The asking price was $269k, with a small community pool and thirty feet of lawn terraced about twenty feet above the ocean. A short walk up some stairs and into the foyer of the unit for sale, we were immediately blown away — awestruck by wide, floor-to-ceiling views of ocean waves. The interior tile stairs led down to a perfectly sized living area with a modern fireplace. Spare, sleek, and yet spacious, it was just the right size. Living in a place like this would surely trim my tendency to collect things. Could we dare to be these people? Would I start wearing all black and live my life like a Calvin Klein commercial? I could just imagine my closet, with space between the hangers for the first time in my life!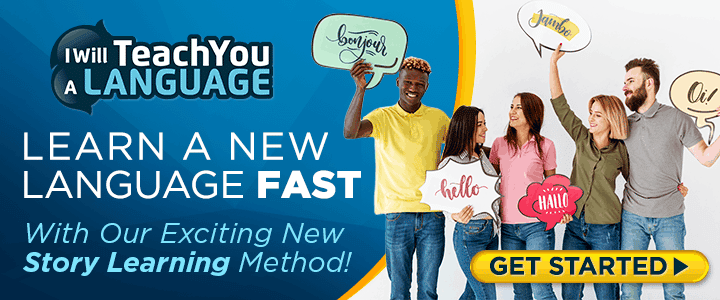 The weather had been hot on the West Coast, but by the sea, temperatures were cooler than inland. You could watch the surfers paddling out through the roll of the waves. I took a pool swim one evening with the sound of the ocean surf, looking at a silver crescent moon as I floated on my back, my regular day-to-day worries drifting away. No worries of mosquitoes here either — it's too dry.
Conclusion
Will we move to Mexico? To paraphrase James Taylor, "It sounds so simple but we don't really know." We have a lot of stuff to let go of in Chicago, including businesses and real estate. It would probably take some time, so we aren't going to make an offer yet. Facing reality, there would be some things we would have to give up to live in Baja.
There would also be much to gain. We could live well for a lot less, and entertain friends and family on vacation there. Mi casa, su casa. Most appealing of all would be a stress-free lifestyle that is affordable. We could adopt it. We could learn Spanish, although not necessary. We could reimagine our lives, living in the sun, by the surf.
My 2021 Language Routine & Resolutions – Continuing My Journey To Fluency
Here is probably the most extensive ebook on Everything You Ever Wanted To Know About Eliminating Your Taxes, Protecting Your Assets And Regaining Privacy Over Your Life And Investments. It is called The Ultimate Guide To Going Offshore. 
I hope you enjoyed reading this article: Exploring Rosarito For Real Estate And Retirement In Mexico. If you have any questions, please contact our office HERE.
I've included some great articles for you to read, enjoy!
Why You Should Move To Mexico In 2020
How To Retire In Mexico As An American
What Are The Costs Of Retiring In Mexico?
3 Reasons Puerto Vallarta Is Mexico's Best Beach Town
Reasons Why You Should Invest In Mexican Real Estate

Like Our Articles?
Then make sure to check out our Bookstore... we have titles packed full of premium offshore intel. Instant Download - Print off for your private library before the government demands we take these down!