How To Retire In Mexico As An American
More and more Americans are retiring abroad to enjoy better weather, new experiences, and relaxed lifestyles, as well as access to affordable health care and a lower cost of living. Mexico is the most popular destination because it offers all of this and it's also close enough to home. In fact, about 10 times more Americans retire to Mexico than any other country.
Apart from the proximity of Mexico to the United States, there are a number of reasons to consider Mexico as a place to retire. For example, American retirees have established communities in cities across Mexico that offer affordable real estate in incredible locations. Some of the best are  Cabo San Lucas, Lago de Chapala, San Cristobal de las Casas (my favorite), Playa del Carmen, Tulum, Puerto Vallarta, San Miguel de Allende (which I think is the most beautiful), Tijuana-Rosarito (best for business and proximity to California), and Ensenada.
Handpicked Related Content: Drugs, Cartels, And Crime: How Mexico Is Misrepresented And Stereotyped—And Why So Many Americans Are Going There Anyway
Real Estate In Mexico
If you are going to retire in Mexico you will need to know about real estate in Mexico. You can see Mexico real estate information for some of the markets above below:
It is possible to retire with $800 a month in Mexico if you're willing to live modestly in a small apartment, eat simple meals at home, and give up some amenities. Alternatively, you can easily spend $10,000  a month being in a large exclusive beach community and taking full advantage of the countless fine dining and leisure opportunities. Most American retirees live on $1,500 to $3,500 a month in Mexico.
Popular Mexico Cities Americans Like To Retire In
Some of the most popular places that Americans are choosing to retire are cities that share a border with the United States like Tijuana, Rosarito, and Ensenada. Tijuana is quickly becoming a favorite spot for Retirees because of its proximity to the US, its food, and the growing technology and manufacturing industry. Trump might wipe out the manufacturing sector, but FinTech is coming on strong.
The problem with Tijuana is that it's very large and the demand for American quality real estate is high. Be prepared to spend $2,500 a month for a quality 2 bedroom apartment. Better values are available in Playas de Tijuana, a coastal town 30 minutes from downtown.
Rosarito's beaches are filled with American pensioners due to its relatively low-cost coastal homes. You can buy a house with a beachside view of $83,000 dollars. Ensenada is growing more and more thanks to the popularity of its wine valley, Valle de Guadalupe which offers everything Americans go to Napa Valley for only much cheaper.
Other cities with more traditional architecture located in the heart of Mexico are retirement hot spots. For example, San Miguel de Allende and Puerto Vallarta are largely populated by American retirees. In the cost of living, San Miguel de Allende in Guanajuato are standouts for being a bargain for retirees who will spend on average between $1,200 and $1,600 a month.
Puerto Vallarta is a bit more expensive than San Miguel de Allende with a higher cost of living of $1,600 to $2,000 dollars a month. Puerto Vallarta is a Mexican beach resort city situated on the Pacific Ocean's Bahía de Banderas near Guadalajara. It's basically in the middle of Mexico.
Handpicked Related Content: Living In Mexico For Work, Retirement, Or The Mexican Lifestyle
Obtaining A Retirement Visa
In order to retire and start living in any of the aforementioned cities in Mexico, it is widely advised to apply for a Retirement Visa. Getting a visa in Mexico, unlike the United States, is a short and almost always uncomplicated process. Here are the steps you must take in order to apply for a Retirement Visa:
Experience the Insider community that takes your international lifestyle to the next level. Download your FREE guide
"18 Steps to Implementing Your Plan B" instantly!
Submit a letter from the bank or financial institution that checks investments or bank accounts with an average monthly balance equivalent to $99,350 USD during the last 12 months and the accounts corresponding to that time period. The bank's letter must contain your full name, date of opening of the account, the balance for the last 12 months, and must be signed by a bank official and the original document must be submitted.
OR
Have a monthly income pension fee greater than $2,500 USD during the last 6 months. The Social Security letter indicating your pension and the account statements of the last six months where that amount is reflected can be presented.
You will also be required to present the following documents:
Passport or identity document and valid and current travel visa, in original and copy. With a minimum validity of 6 months. Confirm that your passport has enough blank pages to stamp the visa.
A photograph with a visible face and without glasses, color, passport size, measurements should be at least 32.0 millimeters x 26 millimeters and a maximum of 39.0 millimeters x 31.0 millimeters, with white background and front.
If you're not a US citizen, you must show proof of legal stay in the United States through an original and a copy of the US visa you have, the stamp of entry to the United States of the ESTA, approved work permit, or permanent residence. A US visa generally allows you to avoid applying for a visa to enter Mexico.
Handpicked Related Content: Mexico An Exotic, Welcoming, Comfortable Retirement in Comitán
Obtaining A Permanent Resident Visa
After you obtain the Retirement Visa you can apply for Permanent Resident Visa after 4 years. The steps that an American retiree needs to take in order to become a legal resident of Mexico are simple.
If you're older than 50 years of age and provide proof that you can maintain and take care of your family and each one of your dependents you qualify for permanent residency. You will also have to prove that you are still retired, a letter from the US Social Security Office will do just fine. Almost all of this process can be completed at a Mexican Consulate in the United States.
Conclusion
If you'd like to learn more about retiring in Mexico as an American, please feel free to contact us.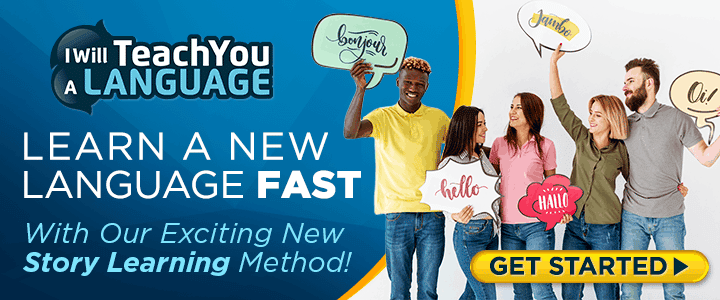 If you're interested in Eliminating Your Taxes, Protecting Your Assets And Regaining Privacy Over Your Life And Investments, we strongly suggest you check out our eBook The Ultimate Guide To Going Offshore.
Furthermore, if you plan on retiring in Mexico, I'd advise you to take some Spanish courses. My friend Olly Richards has one of the best platforms on the planet. Reach out to him at ICanTeachYouALanguage.

Like Our Articles?
Then make sure to check out our Bookstore... we have titles packed full of premium offshore intel. Instant Download - Print off for your private library before the government demands we take these down!