6 Countries Where It's Easy To Get A Residency Visa
If you're planning on moving out of the United States, following flag theory or becoming a digital nomad, or even just spend a year abroad, here are the countries where it's easy to get a residency visa.
1. Mexico
Over 1 million Americans can't be wrong! Mexico is the easiest and lowest cost residency visa period. Mexico also the most popular country with about 10 times more visas issued to US citizens than any other.  As of December 2021, Mexico is one of three countries in the world (El Salvador  and  The  Vatican) where there are no Covid restrictions for entering the country.  This makes it an extremely attractive option for those looking to escape the United States or Canada in particular. 
The reasons Mexican residency is so popular are obvious. You can drive there, it's the same time zone, there are many expat communities you can join, life is cheap, quality of life and food is amazing (at least in certain areas), and English is widely spoken.

If you're retired, the easiest way to get residency in Mexico is to show a guaranteed income of at least $1,550 for one person + $520 for each dependent. If you don't have a pension or IRA distributions, you can also buy  Mexican real estate valued at $210,000 or show a bank account balance of at least $25,000 for at least 8 months.
If even that's too much work, you can string together 6-month residency visas and stay in Mexico indefinitely. Each time you enter Mexico by air, you're given a 6-month visa. It's that form you sign and hand in after exiting the plane… that's your visa. To "renew" you just need to leave for a day and fly back in.
When you drive into Mexico, you don't get a visa and no one stamps your passport. So long as you stay within border towns, there will be no visa and no checks. If you want to drive south, you and your car will need permits.
For more, speak to our friends at SIMCA, they can help you with buying investment properties in Mexico that will qualify for residency.
2. Panama
What used to be the easiest residency program with a path to citizenship was from Panama. If you're from a top 50 country, such as the US, Canada, Australia, EU, UK, etc., you can still get residency in Panama but now requires an investment of $200,000.  This can be done through a real estate purchase or other form of investment.  This includes a financed purchase so the actual out of pocket amount could be much less than $200,000 to get your foot in the door.  
After 5 years of residency, you can apply for citizenship and a second passport. A passport from Panama will get you into 151 countries without a visa, which is pretty close to a Tier-A passport. If you want a better passport, you'll need to look at a country like Portugal with an investment of 500,000 to 1 million Euros.
If you're not from a top 50 country, see Nicaragua below. However, you might be surprised by which countries are on the "friendly" list. 
When you're ready to look into the Friendly Nations Visa, contact us HERE and we will help you start the process.


FREE GUIDE! Get Essential Information on Protecting Your Assets
18 STEPS TO IMPLEMENTING YOUR PLAN B
3. Belize
Belize is the easiest residency program for retirees. If you have about $2,000 a month in guaranteed payments, you can become a resident of Belize through their QRP program.
Belize is focused on bringing in retirees and those with fixed incomes. But, you don't need to be retired to qualify. Anyone over 45 years of age with a pension or guaranteed passive income stream of $2,000 a month can use the QRP. If you don't have pension distributions, you can set up a bank annuity.
For more, see: Getting Residency in Belize
Podcast with Luigi Wewege from Caye International Bank in Belize
4. New Zealand
New Zealand is going in the opposite direction of Belize. This country wants to bring in young people. If you're between the ages of 18 and 30, it's very easy to get a residency visa in New Zealand.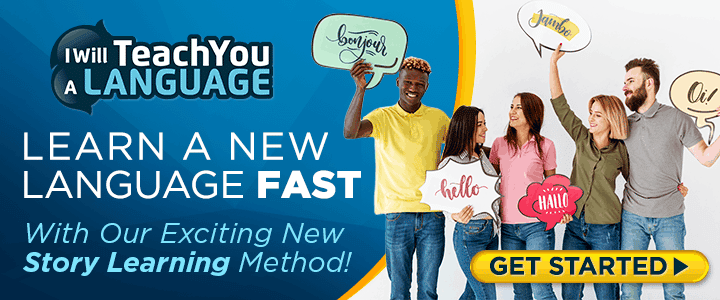 NZ's "working holiday" visa grants young Western travellers 12 months to explore. Once your 12 months is up, you can apply for a different visa or return home. I did this visa myself back in 2005 and it was one of the best times in my life.
I will say though, the problem with New Zealand is that life has become very expensive. The wealthy are buying up properties and pushing up prices throughout the country. NZ is already 10% more expensive than the United States and I expect this to continue to increase into the future.
This sets New Zealand apart from the rest of this list. While living in Mexico, Panama, and the rest is amazingly cheap for those holding dollars, the cost of living in New Zealand has gone up.
5. Bali, Indonesia
Bali is the home of many digital nomads, Bali offers the most laid back lifestyle on this list. Combine this with a low cost of living, decent internet, and one of the easiest visas, and you see why Bali is a top pick, especially for tech-savvy hipsters.
Indonesia doesn't have an easy path to citizenship like Panama, but it does have a very easy "social visa." This residency visa is renewable for up to 6 months. To extend, you'll fly to the embassy in Singapore (about $100 for the flight) and return in 3 days with another 6-month visa.
Podcast with JohnnyFD on living in Bali
6.  Nicaragua
If you're not eligible for Panama's friendly nations visa, or Panama's not your cup of tea, consider Nicaragua. This country has one of the lowest cost visas with a path to citizenship and the fastest to permanent residency.
Invest $35,000 in Nicaragua's reforestation program and anyone can become a resident of this welcoming country. Legal and government fees will depend on your country of origin and can be as high as $10,000 per person (US, UK, and EU citizens are much lower).
Nicaragua is the only country that gives you permanent residency immediately. Most countries, including Panama, start with a temporary residency and then allow you to upgrade to permanent status.
Like Panama, you can apply for citizenship after 5 years of residency. Nica's passport is a solid travel document giving you visa-free access to 112 countries. Most importantly, a passport from Nicaragua gives you visa-free access to the Schengen Region of the European Union.
The catch with Nicaragua is that you must spend 180 days a year in the country. Most second residency programs don't have a significant physical presence requirement. Panama requires you to spend 1 day every 2 years and Belize only 30 days a year, so 180 is high.
Nica's logic is that they want residents who will become valuable members of their society. They want you to bring your knowledge and capital to the country and to add value in exchange for the residency visa.
For more on this program see: Residency in Nicaragua or contact our office HERE.

Conclusion
I hope you've found this article on 6 countries where it's easy to get a residency visa helpful. For more on Mexico, Belize Panama, and Nicaragua, please contact us by clicking here.
If you are looking to take residency to the next level, check out the easiest countries to get citizenship.
Here is probably the most extensive ebook on Everything You Ever Wanted To Know About Eliminating Your Taxes, Protecting Your Assets And Regaining Privacy Over Your Life And Investments. It is called The Ultimate Guide To Going Offshore.  Visit our bookstore to purchase it today!

Like Our Articles?
Then make sure to check out our Bookstore... we have titles packed full of premium offshore intel. Instant Download - Print off for your private library before the government demands we take these down!