You are wise to be looking for a "Plan B." Explore the two options below to figure out which one might be best for you. Let's look at Top Residency and Visa Options: Belize vs. Panama.
We are going to compare two very popular residency and visa programs in Central America. Both have advantages and disadvantages depending on your point of view. As is always the case, the best solution will be a personal one that fits your specific profile and solves a situation that presents itself to you.
Belize
Are you thinking about spending more time in Belize?  Or, perhaps, you're looking for a Plan B? Belize has favourable residency programs that fit everyone's needs.
Why Belize?
The only country in the region where English is the official language.

Less expensive program in comparison to other jurisdictions.

Both the economy and currency are strong and stabilized.

Close proximity to the United States, Mexico, and Central America.

Residents benefit from a warm, tropical climate, plus an abundance of natural resources.

Laws position the country as one of the most attractive tax havens in the world, including banking and corporate secrecy protections for foreigners.
1. Planning a vacation or want to spend extended time in Belize?
You'll need a Tourist Visa
You will automatically obtain a 30-day tourist visa upon entering the country*. If you stay longer than 30 days, you must go to the Immigration Department and extend your visa (costs $25 USD). If you do not review your visa monthly, you will be at risk of deportation, fines, or possible jail time. After six months of renewing your tourist visa, the 30-day fee increases to $50 USD per month.
*Citizens of certain countries are required to obtain a visa prior to arrival in Belize. A current list can be found on the Belize Immigration and Nationality Services Website.
2. Thinking about relocating to Belize in retirement?
Consider the Qualified Retired Persons Program
Who is the QRP Program designed for? Do you qualify?
The Qualified Retired Persons Program (QRP) is for individuals forty-five (45) years of age or older who wish to retire in Belize.

Persons who qualify under QRP must spend at least 30 consecutive days per year in-country.



What are the Benefits of the QRP Program?
Participants gain tax exemption from all income generated outside of Belize.

Import duty exemption on personal effects, household goods, motor vehicle, boat, or light aircraft. A new vehicle may be purchased every 3 years.

Retirees can own and operate businesses in Belize.

An application can be processed without being physically present in Belize.

Applicants can include dependents: spouses, children under eighteen (18), or students enrolled in a university so long as they are under the age of twenty-three (23).
Two ways to Qualify:
An official statement from a bank or financial institution certifying that the applicant is receiving an income of $2,000 USD per month from a pension or annuity.
or
An official statement from a financial institution or building society in Belize certifying that the applicant's investment or deposit will generate a minimum of $2,000 USD per month or any equivalent of $24,000 per year.
3. Not old enough for the QRP?
You need the Permanent Residency
Must live in the country for one year. You must fill out the permanent residency application form, take an HIV test, submit a recent police certificate of no criminal convictions, and provide two recommendations from individuals that have known you at least one year.

Application fee ranges from $250-$5,000.

You can hire an expediter to help guide you through the process.

You must appear in person in Belmopan to submit your application (or can be done through your expediter).

Once you are approved, you can work without a permit and travel freely in and out of the country.

The application can take a few months to over a year for approval.
Five years after you receive your Permanent Residency, you can apply for citizenship.
4. Want to move full-time to Belize?  Or secure a second passport?
Let's look at citizenship
To apply for citizenship, you must live in Belize for five years as a permanent resident.

You may then submit an application for citizenship to the Immigration Department in Belmopan.

The application process can take a few months to over a year.

You can also apply for citizenship if you are married to a local Belizean.

Any children born in Belize are citizens by birth.

Once you are granted citizenship, you are free to come and go in the country as you please.
5. Haven't yet fulfilled residency requirements but are ready to work?
Let's explore the work permit
Application and appendices must be submitted (see link below).

A permit is valid for 1 year. Renewal cost: $675.00 USD

Cost of work permit is $1,012.50 USD

After your 2

nd

year with a work permit, you can apply for permanent residency.
For information and the application form, contact: Immigration and Nationality Department, Ministry of National Security and Immigration, Belmopan City, Belize, Central America; Tel.: +501-222-4620; fax: +501-222-4056
Resources to further review:
Panama
**The best country for residency right now in terms of speed, affordability, and easy upkeep **
Why Panama?
Panama is an excellent choice for a second residency. It is a surprisingly modern nation, especially the capital, Panama City. The country itself has a very strongly performing economy, and the nation frequently ranks as having one of the highest satisfaction-of-living ratings in the entire world! It is also conveniently located to both the United States and Canada.
One of the reasons to consider Panama for a second residency is its Friendly Nations Visa Program, which is one of the most affordable and most accessible permanent residency programs in the world.
For $22,180, obtain permanent residency in the tropical nation of Panama plus agricultural land with mature teak trees nearing harvest. The Friendly Nations Visa even allows you to secure permanent second residency for your dependents, including your spouse and children.
Residency for life, no need to reapply

Ability to apply for a Panamanian work permit (primary applicants only)

Only need to visit one day every two years to maintain permanent visa status
All resident women over the age of 55, and men over the age of 60, are eligible for:
50% off entertainment (movies, theaters, concerts, sporting events)

30% off bus, boat, and train fares

25% off airline tickets

25% off monthly energy bills

30-50% off hotel stays

15% off hospital bills (unless insurance applies)
The easiest way to obtain second residency in Panama through the Friendly Nations Visa is to make an investment in Panama. There are several ways of doing this, but by far the easiest is an investment into productive real estate (for example, farmland or a forestry project). The Friendly Nations Visa comes with not just residency, but also a bank account to be set up in Panama in the applicant's name.  
Applicants will need to visit Panama at least twice to complete the application process. First to apply for and open a bank account with the minimum deposit of $5,000 (+$2,000 per dependent). This requires 1-3 days in-country. Bank accounts can take 2-3 weeks to get approved. You have to prove that you have the minimum funds in your Panamanian account when applying for residency. Funds can be removed after proving this requirement. If you are able to stay longer, a minimum of 2 full weeks, you can complete any immigration paperwork with the attorney and apply with the Immigration Department on this same trip; if not, this would need to be a separate trip, approximately 8-10 days in length. The immigration department will hold on to your passport for several days so you will need to stay in the country. Although not recently enforced, you may be required to obtain a physical exam from a Panamanian doctor. If this is required, the attorney can assist in this process.
The final trip is to pick up your residency card. This requires 1-3 days in-country. The attorney will guide you through the process and work with you to determine your timeline.
All in all, it is a fairly quick process. After submitting your residency application with the immigration office, the average time frame to receive your permanent residency is 4-6 months. The sooner you apply for the program, the sooner you will receive your visa.
The Paperwork
Here's what you will need to apply for your Friendly Nations Visa:
For the Panama Bank Account:
Two bank references

One commercial reference

One personal reference

Copy of one utility bill that shows the physical address of the applicant (cannot be older than 3 months)

Full passport copy

Copy of second identification (driver's license, government-issued ID, etc.)

Annual Tax Declaration/Proof of Income (work letter, pension checks copy, etc.)

Minimum balance of $5,000 (plus $2,000 per dependent)
For the residency application, you will need the following:
A federal background check (no older than three months)

Note that background checks are only valid for 6 months and can take 13-15 weeks to be received.

If you want to expedite the process, use a U.S. FBI Approved Channeler

Must be apostilled by your state's Secretary of State office

Panama bank account with a minimum of $5,000 per primary applicant and $2,000 per dependent

This is your money. You can decide if you want to keep it in the account after you receive residency, if you want to add to the account, or if you want to remove the funds and close the account.

Physical exam to be done in Panama (not currently enforced)

Title to property or Panama company holding property opened by residency attorney

Full-colour copy of passport
The Fees:
The most affordable and viable option in Panama right now for the Friendly Nations Visa is through ownership of mature teak. Residency plus your own ¼ acre parcel of teak starts at $22,180 for the primary applicant. This includes all administrative, legal, and governmental fees for applying for the Friendly Nations Visa, the opening fees for a Panamanian corporation, and fees to open a Panamanian bank account.
You have the option of adding dependents and spouses for an additional fee. The cost per dependent is $2,000/person if they apply at the same time as the dependent applicant. Additional fees apply if dependents are added on at a later time. (price is dependent on which year you apply)
The maintenance of residency through the Friendly Nations Visa is minimal. After you receive your residency card, you are required to visit Panama only one day every two years.
Can it Lead to Citizenship?
Yes, after 5 years of maintaining residency.  
For additional information, please click here
Here is probably the most extensive ebook on Everything You Ever Wanted To Know About Eliminating Your Taxes, Protecting Your Assets And Regaining Privacy Over Your Life And Investments. It is called The Ultimate Guide To Going Offshore.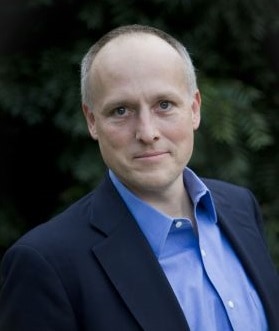 Michael K. Cobb is the CEO and co-founder of ECI Developments which has properties throughout Latin America. He speaks all over the world on international real estate and is a board member of the National Association of Realtors.


Like Our Articles?
Then make sure to check out our Bookstore... we have titles packed full of premium offshore intel. Instant Download - Print off for your private library before the government demands we take these down!