3 Reasons Not To Miss The Boat That's Heading To Mexico
When talking about the attractiveness of a country to do business in, why not choose one that is as attractive culturally and aesthetically as it is profitably? That way, on your time off, you can dive into the crystal clear blue waters of a picture-perfect beach, or eat the exotic delicacies that the country has to offer.
Luckily for you, there is a $7.6 trillion USD industry where business success and #ILiveWhereYouVacation meet. It's one where your target market sticks out like a sore thumb because they are the ones wading in the water with sunscreen plastered on their noses.
The travel and tourism industry is one of the world's largest, and as mentioned before, contributes enormously to the global economy. A number of countries, such as France and the United States, have lead the industry in attracting millions of tourists every year – but other countries are emerging in order to reap the economic benefits of this lucrative industry.
The most successful country in these emerging markets, and one that continuously shows growth in the industry, is Mexico. Before this article arrives at its final task of inciting you to take the leap to invest in Mexico, it will layout the 3 reasons you should follow the global tourism trends and jump on the boat that's overflowing with international visitors every day.
1. It Is A Growing Market
Although Trump plans on building a massive wall to stop Mexican immigrants from going into the United States, there has been a considerable influx of international tourists going into Mexico. Ironically, the majority of them are actually coming from the United States, and the numbers compared to the numbers of other nationalities are staggering.
According to official statistics by Datatur, a total of 32.1 million international tourists visited Mexico in 2015 (increasing 9.5% since 2014), with over 28 million (87%) of these visitors estimated to have come from the United States.

This large proportion of U.S. residents visiting Mexico makes it easier to create products and services tailored to the wants and needs of a specific culture. However, despite the strong presence of U.S. residents, Mexico continues to see a high percentage increase in travelers coming from all over the world.
Handpicked Related Content: Drugs, Cartels, And Crime: How Mexico Is Misrepresented And Stereotyped—And Why So Many Americans Are Going There Anyway
2. Weaker Peso
Considering the fact that the majority of tourists in Mexico come from the United States, the weaker peso put against the stronger dollar is bound to drive an even larger amount of U.S. residents into the country as tourists. Not only are there the tourists to consider, but there are over 1 million expatriates from the United States living in Mexico.
With a weaker peso, more foreigners are going to choose Mexico as a vacation or residential destination, and businesses should be taking advantage of all of that extra foreign currency waiting to be spent in the country. Below, a chart by Datatur shows the over 10% increase in the amount of foreign currency being spent by tourists in Mexico from 2015 to 2016.  
  3. Variety Of Areas To Choose From To Invest In
The boats that tourists are coming into Mexico on are the countless cruise ships that arrive at the Mexican ports and drop off thousands of visitors every single day.  In 2016, close to 6.5 million passengers visited Mexican ports (up 8.2% from 2015).
In addition to tourists making their way to several of the top sun and beach destinations around the world, according to the New York Times, Mexico has 30,000 archaeological sites, 110,000 monuments, and 35 Unesco World Heritage sites.
FREE GUIDE! Get Essential Information on Protecting Your Assets
18 STEPS TO IMPLEMENTING YOUR PLAN B
Many places have one or maybe two of these elements, but only Mexico combines all of them in one destination. It is the reason why the travel and tourism industry in Mexico has been gaining so much traction in alluring travelers to visit the country; it is what is giving Mexico a competitive advantage in this industry. There is a variety of different services that can be explored in a market that is so diverse and rich in activities and adventures for the international traveler.
Conclusion
The opportunities for doing business in Mexico are endless, and the growing travel and tourism industry in this region should definitely be taken advantage of. If you are planning on establishing a business or looking to move to Mexico, please get in touch with the Mexico team of the Biz Latin Hub on mexico@bizlatinhub.com, where we can help with all of your business and visa needs! Our team of local and foreign experts can help you through every step of the process to live and/or do business in Mexico. With offices in Colombia, Peru, Chile, Mexico, Panama, Argentina, and Belize, we have an unparalleled reach across the LATAM region.
Drafted by Rebecca Dossantos from the Biz Latin Hub Group.
Here is probably the most extensive ebook on Everything You Ever Wanted To Know About Eliminating Your Taxes, Protecting Your Assets And Regaining Privacy Over Your Life And Investments. It is called The Ultimate Guide To Going Offshore.
Is leaving your home country for a new country a priority of yours? Do you wish you knew how, but don't? Then here is a great article for you to read. It can help you understand a little bit about Citizenship-By-Investment programs around the world. For more information on the CBI programs, please contact our office HERE.
I've included some great articles for you to read, enjoy!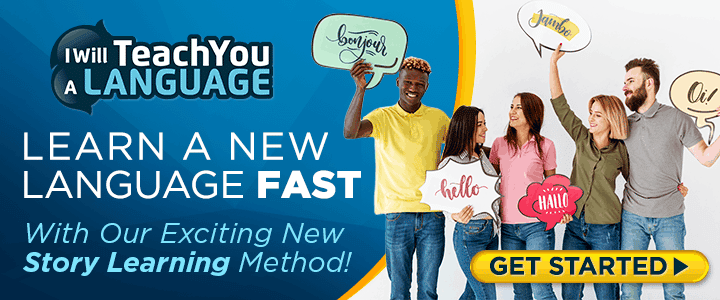 On Mexican Hospitality: Hotels, Restaurants, Bars, And Other Investment Opportunities
Opening A Cryptocurrency Exchange In Mexico

Like Our Articles?
Then make sure to check out our Bookstore... we have titles packed full of premium offshore intel. Instant Download - Print off for your private library before the government demands we take these down!