Opening a Cryptocurrency Exchange in Mexico
Mexico is a difficult country to pinpoint when it comes to its stance on virtual currencies, blockchain, and financial technology in general. After many months in Congress, the Fintech Law just passed giving cryptocurrencies a regulatory framework to work from.
This landmark achievement will without a doubt help Mexico's economy grow as there's a lot of potential to be explored. Only 56% of the Mexican population has a bank account. This is due in part to a lack of trust that Mexican citizens have with financial institutions. The adoption of virtual currencies and FinTech pegged to the Peso can change this.
Since cryptocurrencies do not have to go through any financial institution and have little to no transaction cost, predictions are that they will have a massive impact in the country. Bitcoin transaction recently passed a billion pesos a month and statistics show that it is not slowing down.
The geographical location of the country, its proximity to the United States, and its population of more than 140 million people, and trillions in cross border transactions (remittances), are key factors that make Mexico a very interesting bet in the cryptocurrency game.
Still, with all of these factors, Mexico is just beginning to regulate cryptocurrency exchanges. Opening a cryptocurrency exchange in Mexico sounds like a good idea, Here's how you might go about opening an exchange in Mexico. For more on this topic, see Cryptocurrency and Bitcoin in Offshore Banking
The few cryptocurrency exchanges currently operating in Mexico are self regulated and there's close to no government interference. There are reasonable KYC and AML procedures in place that are similar to most foreign exchanges.
That is to say, the banks are "regulating" the exchanges in Mexico. Banks require exchanges to follow the same KYC and AML rules and they do. Thus, exchanges keep records, know their customers, and ensure funds that process through are clean.  
The amount of money a person needs to start investing in the cryptocurrency market does not have to be big and no identity or proof is required when testing an account or depositing a few hundreds dollars. You only need a Mexican telephone number which can be bought easily and cheap.
As your transfers in and out get larger, you'll be required to provide more evidence of your identity If you connected a local bank to your crypto account, and send money in and out by wire., you'll also need to provide identification.
One of the major things that makes Mexico stand out in the cryptocurrency exchange market is that their cash transaction system is extremely efficient and easy to use. Any client can make a deposit or a withdrawal from a convenience store that is usually located no more than 2 blocks from where you are standing.
Although the Fintech Law just passed there is still a great deal of debate regarding what is going to happen in the country. Mexico is in the middle of a heated election and each candidate has expressed different views on crypto. The positive aspect of the elections is that the top candidates candidates are already endorsing blockchain technology as a means to end political corruption.
The Mexican government itself has said very little regarding cryptocurrency exchanges and ICO's, but they seem to be stepping away from the latter. They publicly stated that citizens should steer clear of high risk investments and thread lightly when it comes to ICOs.
Experience the Insider community that takes your international lifestyle to the next level. Download your FREE guide
"18 Steps to Implementing Your Plan B" instantly!
When all of these matters are set in stone (regulations are final) there's no doubt that a high number of investors will come to Mexico looking to expand their financial technology businesses. Opening a cryptocurrency exchange in Mexico is the logical next step for American companies looking to compete. It's also a great place for a low cost operation that requires a large number of employees.
There's also a great deal of talent available in Mexico. Many prestigious Mexican universities have renowned engineering programs and more than 40% of the population understand basic english (the highest percentage in Latin America). Guadalajara is the center for technological progress and is being called the Mexican Silicon Valley because of all the startups and tech companies that have chosen the city as its home.
The top banking and FinTech center is Mexico City. The capital city has a population of 8.9 million and the metropolitan area has about 22 million, the largest in Latin America. If you're looking to be a major player in Latin America is where you want to be.
Then there's Tijuana. This city of 1.8 million is a 20 minute drive from downtown San Diego and on the border of Mexico and California. Firms looking to outsource some work from Southern California, or to operate a marketing division, but not a financial or FinTech team, should consider Tijuana.
I hope you've found this article on Mexico to be helpful. For more information, or for assistance in starting a cryptocurrency exchange, please contact us HERE. We'll be happy to assist you with a turnkey crypto solution. I would like to share some really great articles with you that I know you'll love!
The Advantages Of Using Offshore Precious Metal Vaults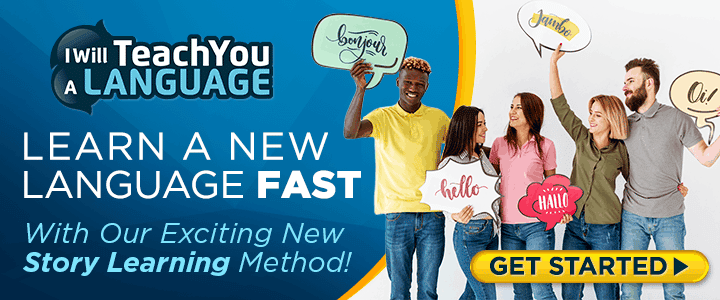 Simple Guide to Day Trading Bitcoin and Other Cryptos
Manhattan Property Tokenized with Blockchain

Like Our Articles?
Then make sure to check out our Bookstore... we have titles packed full of premium offshore intel. Instant Download - Print off for your private library before the government demands we take these down!