Travel In Mexico
If you're interested in traveling in Mexico, then you're in for a world of adventure.
Luxurious coastal communities dot the shoreline of Mexico, opening up a tropical paradise for you to lay back and enjoy the warm sunshine.
Lush jungles create an aura of mystery in Mexico's interior, which is sure to please the jungle explorer in your family.
Exotic treasures and ancient ruins can be found among Mexico's rural community, allowing you to get back in touch with the ancient and expansive empires that once ruled all of Central and South America.
Of course, like with any country, traveling in Mexico comes with its own set of rules and tips. If you want to enjoy traveling in Mexico safely, then follow these Mexican traveling tips and rules.
Additionally, we've included information on some of the best sites where you can feed your wanderlust and get to the heart of what Mexico's all about.
Handpicked Related Content: Drugs, Cartels, And Crime: How Mexico Is Misrepresented And Stereotyped—And Why So Many Americans Are Going There Anyway
Get Your Documentation In Order
If you want to start traveling in Mexico without undergoing any interruptions, then you'll need to get your entry documentation in order. If you're a United States citizen, you'll need to apply for a tourist card from the Mexican government, which will allow you to stay within the country for 180 days or six months. To apply for your tourist card, simply search for the FMN card online or head to your local Mexican consulate and pick up a copy.
You'll also need to provide border control with proof of your citizenship, which is usually in the form of a passport. Some citizens will also need to provide a copy of their birth certificate; be sure to check with your local consulate to check whether you'll need this.
As a piece of advice, we recommend always traveling in Mexico with at least one copy of your birth certificate or your social security card, just in case you lose your passport while on your Mexican travels.
Know Where You Want To Travel
Mexico is a vast and expansive country, with a multitude of climates, attractions, amenities, and cities. That means no matter what kind of vacation experience you're looking for, you'll find it while traveling in Mexico. Yet if you're after a specific travel experience – such as a relaxing week at the beach or a few days hiking through tropical jungles – then take a look at the following list to understand more about your specific traveling destination in Mexico:
Baja California: This area experiences a climate much like that of Southern California: dry, hot, and with plenty of beach weather to spare. This is a popular tourist destination for beach lovers who don't want to stray too far from America, as it's immediately accessible from the Californian border.
Central Mexico: If you want to experience the culture, entertainment, sporting events, and festivals, then you'll want to make Central Mexico a pivotal stop on your itinerary. Central Mexico is home to Mexico City, Mexico's population hub.  Plenty of towns and villages are embedded within the central Mexico area, which means this is a great spot if you want to get a taste of the "real" Mexico.
Pacific Coast:  Want to get a taste of five-star luxury that rivals anything you've ever experienced before? Then head to Mexico's Pacific Coast, where you'll find luxurious tourist hotspots like Acapulco waiting to be discovered. While these tourist destinations are steeped in decadence, you won't find very many traditional Mexican towns here, as the entire area is dedicated to maintaining the booming tourism industry.
Yucatan Peninsula: This is perhaps the most popular tourist destination in all of Mexico, as it really does have something for everyone. The world's party capital, Cancun, is located right on the Caribbean coastline, while you can find breathtaking Mayan ruins just by driving inland for a few miles. Whether you're a culture vulture or a party animal, you can find what you're looking for on Mexico's Yucatan Peninsula.
Handpicked Related Content: 10 Reasons To Move To Mexico
FREE GUIDE! Get Essential Information on Protecting Your Assets
18 STEPS TO IMPLEMENTING YOUR PLAN B
Beware With Your Food
If you've ever heard of (or experienced) Montezuma's Revenge, then you know this golden rule of traveling in Mexico: eat and drink with absolute caution. Travel experts recommend only drinking water from bottled water sources that you yourself have packed (that means no tap water!) and eating foods in hygienic restaurants that have been inspected by a health inspector.
Of course, Mexico is also famous for its various food trucks, which has gained ground within the populous cities of the United States. While these Mexican food trucks aren't the most hygienic places to order your food, if you feel like taking a risk, there's a bevy of traditional and fusion Mexican foods on offer.
Just be sure you have enough time on your vacation to be sick, as you don't want to have an encounter with Montezuma's Revenge while in the middle of an ancient Mayan tour.
Handpicked Related Content: 10 Tips For Living In Mexico – Lessons Learned
Be Safe And Travel Smart
Like with visiting any foreign country, traveling in Mexico requires a certain number of precautions in order to be safe.
Use these tips and tricks to stay safe while on vacation in Mexico: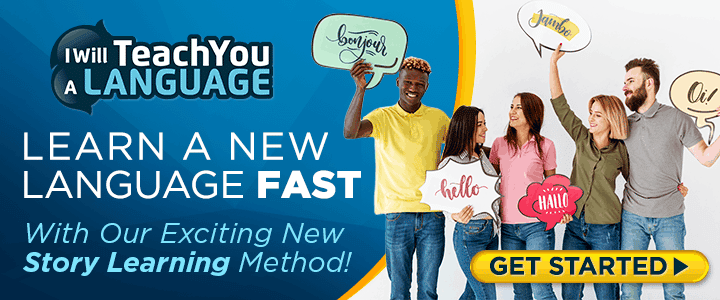 Don't dress like an obvious tourist, as this attracts attention from pickpockets and muggers.  For example, don't wear your backpack in front of you, don't wear brand-name sneakers, and don't walk around with a map held in front of you.  Know where you're going at all times, and walk briskly and with confidence to avoid being targeted by thieves.
Don't flash your cash or credit cards. If you're going out for the day, take what you need and leave the rest in the hotel safe.  We recommend leaving your travel documents in the hotel safe as well.
Be cautious while traveling in Mexico at night. Stay in well-lit areas, stick to the main toll roads, and avoid pulling off to ask for directions in desolate areas.
Handpicked Related Content: Don't Be Afraid To Travel To Mexico
Conclusion
If you follow these pieces of advice, you should be able to enjoy traveling in Mexico without experiencing any hiccups along the way.
I hope you enjoyed reading this article: Travel In Mexico. If you have any questions, please contact our office HERE.
Here is probably the most extensive ebook on Everything You Ever Wanted To Know About Eliminating Your Taxes, Protecting Your Assets And Regaining Privacy Over Your Life And Investments. It is called The Ultimate Guide To Going Offshore. 
If you're thinking of leaving your home country and working in a country that doesn't speak your language, I would suggest you take some language courses. My friend Olly Richards has one of the best platforms on the planet. Reach out to him at ICanTeachYouALanguage. He does several with Spanish being his #1 course.

Like Our Articles?
Then make sure to check out our Bookstore... we have titles packed full of premium offshore intel. Instant Download - Print off for your private library before the government demands we take these down!