10 Reasons To Move To Mexico
As I sit down to write this article on 10 reasons to move to Mexico, I have to first look at how the Coronavirus has affected Mexico and what we can expect in the coming months and years.
Even though Mexico is part of the same continental land as the United States, there's a huge difference between the two countries. Mexico might have gotten a bad rap in the past, but really it's another example of a narrative that global powers create to isolate the havens by drawing examples of what's wrong with these places. I, for one, think that Mexico is a great place to live.
1. Growing Economy
If we go back to recent years, Mexico had become one of the fastest-growing economies of the world. The state system was offering incentives for people to invest in the country and drawing in huge amounts of foreign investments that were responsible for the economic growth spurt that Mexico was experiencing. The country had a GDP amounting to $244 billion as of the first quarter of 2019 and was expecting to grow higher as time passed. 
If we look at how the government has handled the Coronavirus, we will see that they really are not that different than any of the other governments, excluding a few in the world. Percentage-wise, Mexico sits around #18 for cases and deaths and the USA sits at #1. With the USA at a population of 329 Million and Mexico 126 Million, they are 1/3 the size yet their statistics for deaths are considerably lower.  All in all, Mexico seems to be making the same decisions as the States.
With these considerations in mind, there's still plenty of reason for people to move to Mexico. I am writing this article to highlight the advantages of moving to Mexico so that more people understand why it's important to branch out, get multiple passports and how that ties into their financial interests.
2. Avail The Advantages Of Dual Nationalities
I've always supported the idea of dual nationality whenever my clients come to me for business advice. There are plenty of reasons for my stance on multiple passports, most of them of a financial nature such as tax considerations, ease of doing business, the opening of bank accounts and companies but also because it becomes easier to travel the world visa-free or even if you do need to get a visa you can send one passport away for a visa and still travel on the backup passport.
The Mexican government has recently made efforts to promote dual nationalities, in light of improvements in foreign relations with the US. They've eliminated many of the barriers to immigration that people faced, and the process has become a lot easier over the past few years. With a Mexican nationality, you get access to investment opportunities unique to Mexico. The tax system is very convenient (I'll discuss that in a bit), and the country is one of the cheapest places to live in.
Prior to Covid-19, Mexico was one of the largest growing economies in the world, owing to the development of the tech sector, you can even cash-in on these nascent organizations. Do you remember that boom of start-ups around the early 2000s? Mexico was going through one at the close of 2019. Speculating that life will return to a somewhat normal activity for the tech industry, I would certainly be looking into investing in Mexico.
3. Close Proximity To The United States
Travelling to and from the United States is pretty easy when you're living in Mexico. Flights only take a couple of hours at max, before you land in the country and if you're managing your businesses in the United States, it's pretty easy to do it from Mexico. There's no reason why moving to Mexico should hold back your business interests even in the slightest. 
4. Mexico Is Pretty Cheap
If we're judging standards of living by the number of goods and services you can buy, then there's no better place to live in than Mexico. The housing is pretty cheap, the healthcare system is great and services like homecare and travel are equally as cheap compared to other countries around the world. If you're earning in dollars or the euro, the exchange rate differences enable you to buy a lot of things at a fraction of their actual cost.
Research indicates that Mexico has a purchasing power index rating of 30.8, which means that prices in Mexico are about 70% lower than those of the United States. When you consider the differences in the exchange rates between the US dollar and Mexican Peso (roughly $1 to 24 Pesos, as of May 5, 2020), you'll live like a king in the country. The fact that Mexico isn't as wealthy a nation as the United States has its advantages because of the lower inflationary pressures in the economy and is therefore so much cheaper than the United States.
5. The Tax Advantages
Mexico also has a very convenient tax system, making it incredibly easy for people to buy property in the country and run a business there as a resident. Whenever you're thinking of moving to a new country, I advise that you always check their tax profiles to see how much of your money you can retain while living there. Tax burdens can take up a lot of your money as time goes on and it pays to minimize your tax liabilities. Mexico, fortunately, is one of those countries that offer really low tax rates—not a tax haven, but pretty decent nonetheless. The Mexican tax system looks something like this: 
FREE GUIDE! Get Essential Information on Protecting Your Assets
18 STEPS TO IMPLEMENTING YOUR PLAN B
10% tax on dividends

No capital duty

No payroll taxes

Transfer taxes of 2%-5%

No stamp duty

Non-residents are taxed only on their income derived in Mexico

No capital acquisition tax
6. The New Technological Hub Of The Americas
The future of Silicon Valley isn't in the United States but instead in Latin America. Every week I hear these new stories about these companies sprouting up in places like Costa Rica, Panama, and Mexico offering high-quality software development services. These software companies don't even charge that much compared to your local American programmers and match their skill sets.
The recent development of the tech sector in Mexico has played a very important role in the growth of the Mexican economy, where these programmers are outshining the Americans. With business flowing in from all over the world, Mexico might very well be the next Silicon Valley of the world. The Mexican government is also incentivizing start-ups to boost entrepreneurial activity in the country and capitalize on the labour skill set. Whether you look at it with respect to investment opportunities or the economic future of the country, the prospects are great.  
7. There Are Plenty of US Expats Living In Mexico
If you're concerned about settling in, you don't really have to worry about standing out. Mexico is home to hundreds of thousands of US expats who've settled there to enjoy the opportunities of the country. People trying to save on taxes, running their business, or just retiring are moving to Mexico for the great healthcare, the business opportunities, and the lower cost of living.  According to statistics, nearly 1.5 million Americans live in Mexico currently and trends indicate that more people will move to the country. 
8. Culturally Vibrant Society
If there's one thing I can promise you, it's that Mexico is one of the most culturally vibrant countries in the world. In fact, it's so appealing to people that there are entire food chains commercializing Mexican cuisine, and Americans celebrate Mexican holidays. Clearly there's a lot that the country offers to people from a cultural aspect. Whether you're thinking about the food, the holidays, the people or the beaches, there's a lot to experience in the country.
9. Real Estate Is Pretty Cheap In Mexico
One thing I really love about Mexico is the real estate markets in the country. In recent years, the real estate industry has been growing consistently. The latest figures for 2019 show that real estate prices rose by nearly 10% over the last quarter and even today, with Covid-19 happening, when we go back to 'normal' the real estate prices will continue to be competitive especially compared to the USA. 
For someone looking to move to Mexico, the average price of a home is $90,591 compared to $248,857 in the United States. I'm not even talking about a luxury home in the United States, that's the median price of a middle-class home in the US. The same amount of money can get you a far more luxurious house in Mexico, with more amenities and a team of gardeners, housekeepers, and other services.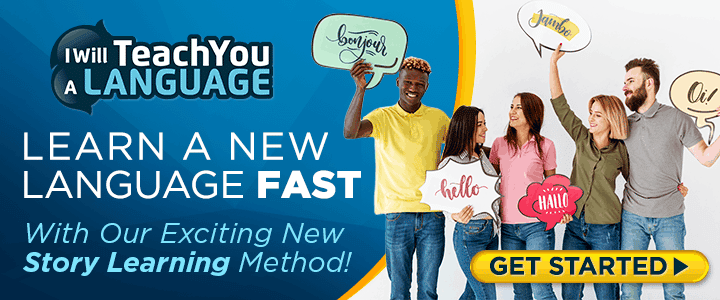 There's another potential opportunity in the Mexican real estate market which makes it the perfect place to invest your money in. The economy is recovering from a slump and political unrest from the past couple of years. This recovery puts you in the perfect place to make a fair bit of profit on the Mexican real estate market where you can buy cheap and sell for fairly high prices later down the years.
No one knows how the remainder of 2020 will be. I do know that Mexico has so many good things going for it before this epidemic hit us.  When we look up and over what has happened, and what will continue to happen into the fall of 2020, I can see that the wages in Mexico will continue to increase and housing prices will see their way to an increase. This price hike is going to exceed anything that the market has seen before if the consistently growing wages in the country keep hiking. The rising wages and the establishment of Mexico a global technology hub will send property prices skyrocketing over the next few years. 
Whether you're trying to find a cheap house to live in or if you're looking for a safe real estate investment, Mexican real estate has a lot of potentials to offer. 
10. Getting A Retirement Visa Is Simple
If you want to settle down in an exotic location—Mexico is pretty simple, offers plenty of investment opportunities and it's really easy to get a retirement visa. I'll outline the basics of the process:
You'll need a valid passport.

You'll need to send a letter of intent to the Consulate General of Mexico specifying your intentions of moving to Mexico, which should state you want to apply for permanent residency.  The letter of intent should also include the following information:

Where you receive your investment returns or pensions from as well as the amounts.

Date of travel and port of entry.

Your address in the United States or your country of origin.

Your address in Mexico.

If you have dependents applying with you, the minimum income increases by 25% with each successive applicant.

If you're moving with your spouse, you must also submit your marriage certificate verified by the relevant authorities in the country where the marriage took place.
In addition to these documents, you must provide the following information:
If you have investments and your sole income is the returns from those investments, you should submit bank statements showing the returns, and the name of the company where you've made investments.

12 months' bank statements showing a monthly closing balance of $80,000.
You should make note that your income can come from any of the following sources:
Rent income

Pensions

Interest income and returns on cash deposits in banks
In Conclusion
I believe that Mexico has yet to manifest its full economic potential. These countries that were once celebrated for their cultural value are finally settling down the path of economic development and prosperity which will bode well for everyone. For one thing, their growth will take away the economic hegemony of the leading economic nations which have been coercing the world for centuries. For another, this financial growth comes hand in hand with an immense cultural value that you won't find anywhere else in the world.
Even with the coronavirus hitting us hard for the 2nd half of 2020, the best financial decision is one that factors in the economic and political circumstances and the ways in which these affect your financial wellbeing. Mexico may have been in the United States' bad books over the past few years, but things are finally looking up. Considering the recent political stability and economic prosperity of the country's experience, you should definitely consider Mexico as one of your retirement destinations. For those who aren't looking to retire, but are instead considering getting dual nationalities—Mexico's possibly one of the easiest places to land a second passport. 
If you're thinking of moving to Mexico, I think there's a lot you can gain from the move. Considering the booming tech industry in the country, the low tax rates, and the generally low cost of living, you won't find a better place to live luxuriously than Mexico. While part of being a Perpetual Traveller and a financial libertarian means that you work consistently to keep yourself safe from financial exploitation, there's another side that asks you to live better. Mexico is definitely one of the places where you can settle down for a better life.
Here is probably the most extensive ebook on Everything You Ever Wanted To Know About Eliminating Your Taxes, Protecting Your Assets And Regaining Privacy Over Your Life And Investments. It is called The Ultimate Guide To Going Offshore.  
I hope you got value from this article: 10 Reasons To Move To Mexico. I have also added some additional articles on Mexico that I'm pretty sure you will love!
A Financial Case for Moving to Mexico
Real Estate Investment Potentials In Mexico
Buying Property In Mexico: A Step-By-Step Guide For Expats
A Step-By-Step Guide For Buying Property In Mexico

Like Our Articles?
Then make sure to check out our Bookstore... we have titles packed full of premium offshore intel. Instant Download - Print off for your private library before the government demands we take these down!