The Azores is Waiting to be Discovered
Portugal is ready to welcome you!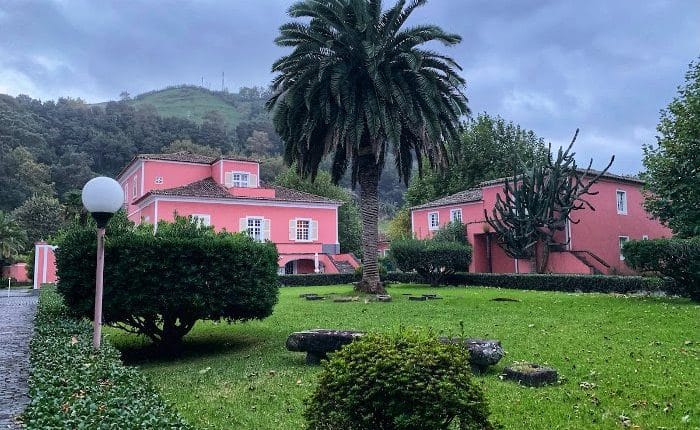 The Manor House where we are putting our anchor for the next two months
If you want to lead this fabulous lifestyle and are interested in exploring any citizenship-by-Investment programs, book a call today,Our team has years of experience and is ready to guide and assist you.


Come explore Ponta Delgada, the capital city of São Miguel. There is a bus stop on the same block as the Manor House where we are staying. Convenient!
But it is only convenient if you know how it works. We waited for a half hour at the said bus stop only to see a bus turn down a different street, drop off two older ladies on the corner, come back up the same street about 10 minutes later, and go back from whence it came.
Was that our bus?
We had no idea. Wouldn't the bus come back up the street where the actual bus stop was? 
No. We found out from the local workers at the Manor House when we wandered back that we were supposed to stand at the corner and catch the bus, not stand right at the bus stop. Busses no longer stop at the bus stops in Maia. But they used to.
Now we know. And now you know too when you visit the Manor House on the Azores. It was an expensive miss for us because the bus is €3.94 per person to Ponta Delgada from Maia. Why not make it €4 for simplicity's sake? A cab ride is €30 one way. 
Fortunately, for our trip to Ponta Delgada today to pick up our rental car, we knew the trick to catching the bus, which is a sweet bus, by the way. Nice, cushy seats, and 80s music playing for the hour-long ride to town. Bryan Adams' "Heaven" was a fitting way to start the ride.
Striking scenery to gaze at through the windows made the bus ride fly by. Waves of the Atlantic Ocean crash into one side of the island. Vibrant, green hills of trees and grass stretch upwards along the other side in a patchwork quilt. Small towns scatter along the roads all over the island.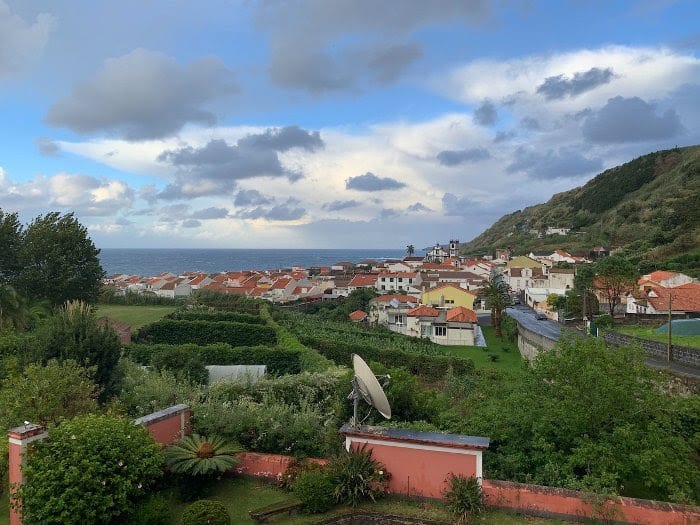 The small towns you will see on a bus ride in Sao Miguel
Experience the Insider community that takes your international lifestyle to the next level. Download your FREE guide
"18 Steps to Implementing Your Plan B" instantly!
Are you ready to explore the Azores with me?
If so, let's get going… 
Portugal is ready to welcome you.
And our team is here to help your Plan B explode to the next level. Create the lifestyle of time and freedom you want to live out your goals. Let's begin and figure out how we can work together to get you there.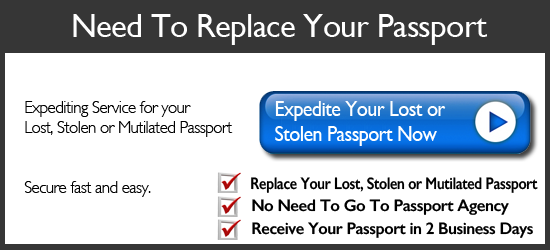 We are here exploring the Azores, autonomous islands of Portugal, because Portugal is the number one country our readers have expressed interest in for leisure travel and residency.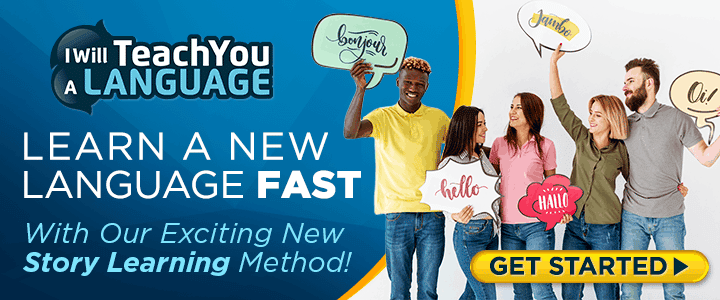 Portugal is a top choice because it's the fourth safest country in the world and has a Golden Visa Program opening your gateway to life in Europe. 
Find out more about the Portugal Golden Visa program by reading Joel Nagel's article in the September edition of Escape Artist Insiders magazine:
Click here to download Joel Nagel's article
If you are looking for a new life in Europe, this is it. 
The Azores might be your heaven on earth. Bryan Adams thinks so.
Chat soon,
Charlotte
P.S. If you enjoyed Joel's article and want to learn more from our incredible expert line-up, subscribe to the monthly Escape Artist Insiders magazine today!
All photos by Charlotte Tweed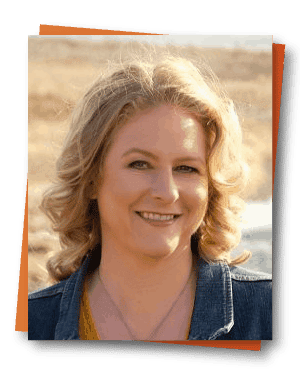 Charlotte Tweed is an adventurous soul with a goal to take you on a journey where you don't just visit—you live it. Graduating with a Travel and Tourism Honours diploma, Charlotte began her expat journey on June 15, 2021. After travelling through multiple countries, Charlotte now calls Mexico home. Reading, writing, and researching the best expat destinations in the world are how she fills her days. As a published author, her mission is to transform your life with expat travel—one destination, one adventure, one story at a time.


Like Our Articles?
Then make sure to check out our Bookstore... we have titles packed full of premium offshore intel. Instant Download - Print off for your private library before the government demands we take these down!