The Panama-Friendly Nations Visa was designed specifically for those who either have economic ties in the country, those who intend to obtain permanent residency, and for those who own offshore companies in the country. In this article, we will look at the documents required for the Friendly Nations Visa and the general rules when applying.
In 2012, the announcement of Presidential Decree 343 introduced a fast-track process for the citizens of 22 "Panama-friendly" countries. In 2014, the decree expanded to include 50 countries. 
These consist of the following:
| | | | | |
| --- | --- | --- | --- | --- |
| Andorra | Argentina | Australia | Austria | Belgium |
| Brazil | Canada | Chile | Costa Rica | Croatia |
| Cyprus | Czech Republic | Denmark | Estonia | Finland |
| France | Germany | Great Britain | Greece | Hong Kong |
| Hungary | Ireland | Israel | Japan | Latvia |
| Liechtenstein | Lithuania | Luxembourg | Malta | Mexico |
| Monaco | Montenegro | Netherlands | New Zealand | Norway |
| Paraguay | Poland | Portugal | Korea | San Marino |
| Serbia | Singapore | Slovakia | South Africa | Spain |
| Sweden | Switzerland | Taiwan | Uruguay | USA |
Applying for a Permanent Residency Visa
Applying for a permanent residency visa in Panama isn't difficult at all. 
Applicants will have to meet the requirements stated below:
They must have professional or business ties with the Republic of Panama.

They must have the ability to pay off their debt and the cash available for future needs.

They must have all the necessary financial documentation to show proof of their assets.
If the applicant is married and has children below the age of 25, they too can become permanent residents in Panama if they meet certain conditions. 
Upon filing the application and submitting the necessary supporting documents to immigration authorities, applicants will be given a temporary residency card that's valid for a year. 
When the application is approved, this temporary card will be replaced by a permanent residency card. 
Panama-Friendly Nations Visa General Rules
Economic Ties
For an applicant to prove that they have economic ties in Panama is quite simple. 
Applicants can choose to show using economic ties by:
Launching a company or a corporation that's actively doing business in the country

Show that they're majority shareholders

Show they're part of the  Board of Directors of an organization that's functioning in Panama
Professional Ties
In order to prove professional ties in the country, the applicant will have to show proof of employment in a company that's operating in Panama. They should have a social security card and a work permit. 
Financial Solvency
Financial solvency refers to your ability to pay off debt and whether the cash you have on hand can fulfill your future needs. 
FREE GUIDE! Get Essential Information on Protecting Your Assets
18 STEPS TO IMPLEMENTING YOUR PLAN B
To show financial solvency, applicants will have to deposit at least 5,000 USD in a bank account in Panama. They would have to deposit an extra 2,000 USD for every dependent who is waiting to be given residency. 
Proof of Tax Payments
In the case the applicant has opened their own corporation or company in Panama; they would have to pay a franchise tax. 
If the company is over a year old, the applicant will have to prove that they have been paying taxes regularly. They can do so by sharing financial documents or by presenting a certificate of good standing. 
Applications for Dependents
In order for dependents to become permanent residents of Panama, the applicant must present a written statement that shows they take complete responsibility of the dependents and submit the necessary documentation. 
Children aged 18 or above will have to show that they are single. Dependents aged 18–25 will need to provide proof that shows they're either disabled and/or enrolled in a university as full-time students. 
Documents Required for Panama-Friendly Nations Visa
Documents Needed From Home Country
Document Specifications
All documents will have to be verified by both, a Notary and Panamanian Consulate or by a Notary and Apostille. 

The Apostille allows you to fast-track the authentication process. In the US, the Apostille can be received via the Secretary of State Department. In the UK and Canada, the Apostille can be obtained by going to the Foreign Office. 

Applicants will be required to submit birth certificates as well as marriage certificates as proof of their marital status.
Required Documents
Passport copies of the applicant and all dependents. These will have to be notarized by the Panamanian consulate. 

At least 8 current passport-size photos. 

A copy of a government-issued photo ID of the applicant or a copy of their driver's license that has either been Apostilled or verified by a Panamanian consulate. 

A criminal history report of the last 2 years that's verified by relevant government and federal agencies, by Apostille, and by a Panamanian Consul. 

In case the applicant is just a resident (not a citizen) of a Panama-friendly nation, they will have to provide proof of residency. 

To prove economic ties, the applicants will have to submit documents that show that the applicant is a shareholder or a Board of Directors member in a company/corporation based in Panama. 
Documents To Be Collected In Panama
Applicants will have to obtain the Power of Attorney, applications and health certificates from Panama.

A Power of Attorney will authorize a Panamanian lawyer to represent the applicant. The chosen lawyer will have to be notarized as someone who has the authority to perform such duties. 

To prove professional ties, the applicant will have to show proof of their employer's earnings. 

A criminal history report will have to be submitted by applicants who have been living in Panama for at least 2 years. 

A Personal Sworn Affidavit will need to be submitted. It should declare the reason why the applicant is seeking permanent residency in the country. This form can be obtained by the attorneys that represent the Panama Offshore Legal Service.

An official medical examination report by a doctor based in Panama

Immigration fee will have to be paid off with a check of 250 USD to the National Treasury. A check of 800 USD will need to be sent to the immigration office for the purposes of repatriation. Note that these checks aren't refundable; whether or not your application goes through, you will not get this money back. 
I do hope you gained value from this article, on what is the Panama-Friendly Nations Visa? Panama is an amazing country to live in. We talked about the documents required for the Friendly Nations Visa and the general rules when applying and more.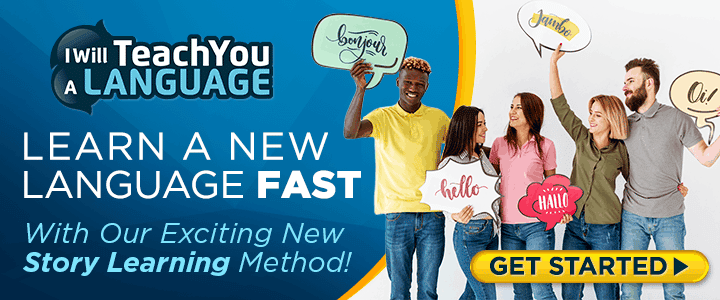 Here are a few articles that I know you will find interesting.
9 Reasons Why Millennial's Are Choosing To Become Expats
There are plenty of benefits that come with obtaining a Panama-Friendly Nations Visa. It gives you the right to live and work in Panama for as long as you please. Applicants will be able to take advantage of relaxed tax laws and offshore banking benefits while growing their savings without fearing the intervention of foreign governments. 
To start the process to gain a second residency in Panama, please contact us HERE. It's an easy process when you have the best taking you by the hand.  
We also have a fantastic Country Guide for Panama You can download a copy for your library, keep it for reference so that when you move to Panama you'll be ready to go! 

Like Our Articles?
Then make sure to check out our Bookstore... we have titles packed full of premium offshore intel. Instant Download - Print off for your private library before the government demands we take these down!