Two Steps To Building Your Plan B—And Why You Need One Right Now More Than Ever
Santo Domingo, Dominican Republic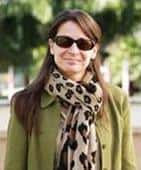 Nov. 4, 2016
Dear Escape Artist Reader,
In my inbox last weekend, I had this email from a reader:

"Kathleen, I am a 58-year-old American citizen currently witnessing the decline of America.

"Face it, we now have made more enemies as a nation around the world than friends. What was once a great, caring nation of like-minded citizens has become a melting pot of people with polar opposite political views and attitudes.

"I am worried about the future of my country and of the U.S. dollar.

"I am currently at the beginning phases of formulating my 'Plan B' exit strategy. I realize that this will be a major undertaking for which I will need help.

"What should be my first point of focus? Please advise…"

This reader's sentiments reflect those of many Americans as we approach Election Day, I'd say… including the Americans in the room with us in Panama City for last month's Emergency Offshore Summit.

An urge… perhaps an urgent urge to put a Plan B in place is understandable right now. It'd be unsmart not to be thinking about options for navigating your future post next week's U.S. presidential election and beyond.

At first, yes, as the reader who wrote me last weekend suggests, this can seem a daunting… even a paralyzing prospect.

How does one go about formulating an exit strategy?

First, I propose that you flip the idea on its head. Don't approach this as an exit strategy… but as a chance for a new-and-improved life.

Don't conceive a plan for fleeing a bad situation… but for moving toward one that for you qualifies as better.

A Plan B shouldn't be something you feel forced and threatened into… but an opportunity you're excited to be able to take advantage of.

From that perspective, consider the world map. In the context of a Plan B for a better, safer, more private, more resilient, more secure, more adventure-filled, more profitable life, my team in Panama and I this week suggested that those in the room with us consider the following options right now specifically:
Argentina

Belize

Cayman Islands

Colombia

Dominican Republic

Malaysia

Mexico

Nicaragua

Panama

Paraguay

Portugal

Thailand
This isn't an exhaustive list. Your ideal destination could be elsewhere, but, if you're just getting started feeling your way through the idea of a Plan B, these 13 countries are a good starting point.

Step 2 is to make your Plan B Checklist. Here's mine:
Immediate Financial Security

Have three months of expenses available in cash and precious metals that are kept with you, not remotely…

Longer-Term Financial Security

Place some of your liquid assets in one or more offshore bank accounts…

Lifestyle Security

Establish a second residency in a country where you can go when you decide you want or need to…

Set a path for a second citizenship…

Create a personal retreat with secure water, food, and energy…

Wealth Security

Place your larger precious metals holdings in an overseas jurisdiction safe from confiscation…

Asset Security

Protect your assets offshore using structures and trusts…

Portfolio Security

Diversify your investments by investment type, economic risk, political risk, and currency…

Manage your tax obligations…

Take control of your IRA…

Build a portfolio of overseas real estate holdings…

Legacy Security

Invest in long-term income-producing assets you can pass on to your heirs…
Again, I strongly recommend that your Plan B begins with lifestyle. Where could you imagine yourself well and happy, able to engage in the activities that you enjoy most, forming friendships and becoming part of a like-minded community while also living as safely, privately, and comfortably as possible on the budget you have in mind?

At the same time and perhaps in the meantime, you must organize your financial security, both immediate and longer term. Thus, I include those two items first and second on my to-do list.

Your list might be briefer than mine. For example, maybe a list more like this better reflects your Plan B agendas:
Immediate Financial Security

Have three months of expenses available in cash and precious metals that are kept with you, not remotely…

Longer-Term Financial Security

Place some of your liquid assets in one or more offshore bank accounts…

Lifestyle Security

Establish a second residency in a country where you can go when you decide you want or need to…

Portfolio Security

Diversify your investments by investment type, economic risk, political risk, and currency…

Manage your tax obligations…

Take control of your IRA…

Build a portfolio of overseas real estate holdings…
The key items on any Plan B list are immediate financial security (having enough liquid assets on hand, in hand, to cover three months of personal expenses)… establishing backup residency in a country where you think you'd enjoy spending time… and opening at least one offshore bank account so that your assets are not at the mercy of any one country, market, economy, or political regime.

Focus on those three priorities… then let your Plan B evolve organically from there over time.

That's part of the fun.

Kathleen Peddicord
P.S. As we count down to next week's U.S. presidential election, putting a Plan B in place is more important than ever.
Our 2016 Wealth Building and Diversification Kit is a blueprint for conceiving and executing your own Plan B.
This all-new resource is available today only with a whopping pre-release discount of nearly 50% off the regular cost.

This means you can access our complete library of global diversification, asset protection, and wealth-building resources, including the entire bundle of live presentation recordings from last month's Emergency Offshore Summit, for a tremendously discounted limited-time price…

This is your guide to how to "Go Offshore"… how to inoculate yourself against the threats of our age… and even to live tax-free. It's legal, it's safe, and it can be far easier than you might think.

This special, pre-order offer expires at midnight tonight, Friday, Nov. 4.

My advice? If you want to make your own plan for diversifying your life, your wealth, your investments, and your future offshore, take us up on this invitation.
You have less than 24 hours to take advantage of this special offer.

Go here now for full details.
A Visit To The Doctor's Office For Only US$20?

In many places around the world, it's possible still to enjoy very personal care, where you, the patient, work in partnership with your doctor to determine the best course of treatment.

Health care overseas is also much more affordable. The reason for this is because there's no pressure in these places from any insurance industry… and no pressure from any pharmaceutical industry either.

A doctor's visit for US$20… or even US$5… prescription medications for one-tenth the cost…

Cosmetic surgery for 70%… 80%… even 90% less… even quality nursing care for as little as US$450 per month, including 24-hour doctor and nurse attendance, food, laundry, personal care, and occupational and/or rehabilitative therapy…

Go here now to learn more.
How To Retire Where You Want, How You Want, And When You Want (Even This Year)
Many, including, perhaps, you, are understandably concerned about retirement. How will you manage it?

Here's how: Don't retire.
Retirement was last generation's goal. Ours needs to see through it.

The dictionary defines "retirement" as a state of "being withdrawn from the rest of the world or from a former busy life…" Even if you could afford to do that, who'd want to?

After decades of working hard, paying taxes, raising kids, and setting aside what you wanted to do for what you had to do, this phase of life is a chance to be more engaged than ever, in the world, in life, and in the pursuit of happiness, to think big and to act boldly.

I propose unretirement, a time for broadening your perspective and your universe as your interests and imagination suggest. Unretirement is about participating in your world and your community in new and broader ways than your previous life allowed, meaning infinite opportunity for learning, for growing, for contributing, for reinventing, and for finding purpose.

The benefits of unretirement are big. Unretirement means:
Taking control of your life, your time, and your future…
Doing what you want when you want where you want…
Not being vulnerable to forces you can't control. No Social Security COLA? No problem. No Social Security, period? Again, not your problem…
Being flexible and having fun…
Becoming more resourceful, more self-assured, and quicker on your feet… a better you…
Boiling this down and thinking practically, unretirement is about controlling your budget, controlling your income, and controlling your time.

You could unretire at any age and regardless of your current circumstances, financial or otherwise, and you could do it wherever you're living at the time you decide to flip the switch to this new stage of your life. I propose, though, that unretirement is best pursued across borders. Moving to a new country can make retirement in any form possible when it otherwise might not be.

However, that leaves the big prizes on the table. An affordable cost of living, whatever that means for you, is only the first requirement for a successful unretirement. Even if you can afford to retire in the place where you currently are, you'll have to work hard to be unretired there. Moving to a new country, you'd have to work hard not to be unretired.

The unretired life is about going out into the world to see what there is to see, to learn what you've time and interest to learn, making friends, establishing connections, and identifying ways to become part of and to contribute to your community while, if you want or need to, generating cash flow that helps to fund your unretired lifestyle while also giving you a reason to get up and go out into the world each day. Unretirement is about not cutting back, not backing off, and not slowing down, and, again, it leads to two big upsides—control and purpose.

I would argue that unretirement is nothing like conventional retirement. On the other hand, unretirement equals retiring overseas.

Because retiring overseas means taking control. It demands flexibility. It results in adventure. It necessitates resourcefulness and self-reliance. And it makes it much easier to find a reason to get out of bed each morning.

Here's a secret about moving to a new country: You become instantly more interesting. Your new neighbors and friends, both the locals and your fellow expats, will find you fascinating if only because you'll be different and new. You'll be exotic, maybe even mysterious. Your ideas, experiences, anecdotes, and desires will be thought-provoking and stimulating rather than same old, same old, as they probably seemed back home.

Your skills, whatever they are, will be in demand and more valuable. Whatever you do, you could find yourself the best at it in your new situation.

Your circle of friends will be new, more eclectic, more diverse. Just as you'll be new to everyone in your unretired overseas life, so, too, will everyone you meet be new to you.

You'll be immediately refreshed… and, at the same time, you'll be becoming legitimately more interesting because you'll be learning new things all the time. You'll be stretching yourself every way every day. Six months after you've made your move, even you might not recognize the new-and-improved you you'll have become.

One thing I can promise you about unretirement is that it's not dull.

Here's my advice as we begin to make our way into this New Year:

Forget about retirement. It's yesterday's challenge.

Instead, make a plan for unretirement.

Unretire now… and figure out how to make the money follow. One of the many upsides of unretirement is that it allows you to control your income in retirement, rather than living at the mercy of whatever nest egg you've managed to accumulate to this point.

Leverage your experience, training, education, and skills to generate cash flow (if you need it) while giving back, embracing living, and finding purpose.

Unretirement beats retirement's derriere.
Recommend Reading: World's 6 Best Places To Unretire Overseas Now (On As Little As US$892 Per Month)
Undulating Hills… Dramatic Shore And Surf…
Expansive Ocean, Island, And Mountain Views…
The vistas on Panama's Azuero Sunset Coast are postcard-perfect.
Panama is one of the most appealing markets in the world right now, its economy successfully side-stepping global woes, its future brighter than ever…
The Azuero Sunset Coast is a region of Panama that is just beginning to attract attention but that sits smack dab in the path of this country's current progress…
This is your chance to get in on the next big thing… the market where everyone—investors, travelers, and retirees—is headed.
Like Our Articles?
Then make sure to check out our Bookstore... we have titles packed full of premium offshore intel. Instant Download - Print off for your private library before the government demands we take these down!