The question is no longer whether you want to create an International Business Company (IBC). Now the focus is on where you want to form the corporation. With so many good offshore locations available, how will you decide? One approach is to look closely at the formation and registration process that applies in different countries. 
Belize and Panama are two possibilities that you definitely want to explore. Here are some details about how the formation process compares between the two nations.
Are you interested in everything Panama? Want to know how to get a second residency? Listen to this podcast, this will change your life.

What Is An International Business Company?

Before getting into the similarities and differences, it pays to understand what an IBC happens to be. Alternately referred to as an International Business Corporation the IBC is a company that is formed offshore. Offshore means that the business is created and registered in a country other than the one where your main operation is located.

While it's possible for the IBC to conduct business within the nation where it's formed and registered, that's not always a requirement. For example, you could form the IBC in either Panama or Belize and offer online services to other countries with ease. The same holds true if you wanted to offer goods or services within the country where the IBC is formed plus provide products via an online store or other type of interface.
Belize Vs Panama – Which Offshore Foundation Should You Use?
Obtaining Information About The Registration Process
You already know that the laws and regulations related to operating an IBC vary from one country to the next. What you may not know is that the process for formation and registration also varies. The good news is that the formation process in both Belize and Panama are somewhat simpler than a number of other offshore options.

The registration process in Panama is easily one of the big draws. Not a lot of information about the business structure is required. In terms of shareholders, there only needs to be one. That one holder must possess a share that is equal to or exceeds the value of $100.00 USD. The renewal fees for the registration are also modest. They can be as low as $300.00 USD, depending on the nature of the business operation.

The formation of an IBC in Belize must be in compliance with the provisions found in the Belize International Business Companies Act of 1990 and the International Business Companies (Amendment) Act, 2019. Both pieces of legislation provide a comprehensive overview of what business owners must do. They also establish a means for making the formation and registration process as simple as possible.

Swift processing is a hallmark of both countries. Once the applications and supporting documents are reviewed and found to be in compliance with current laws and regulations, expect the formation and registration to be approved in a matter of days. In the case of Belize, that could happen in as little as one day after submitting the application and required documentation.
105: Offshore Banking – What You Need To Know – Luigi Wewege

Supplying Information About Officers, Directors, And Shareholders
Of the two countries, Panama regulations tend to require less data about officers, directors, and shareholders. That's a plus if you're establishing an IBC with just yourself and maybe a couple of other people as part of the operation. As long as you have one person who is an active shareholder and who holds a single share that meets or exceeds the $100 USD value noted above, you are in a good position.

You will need to supply more information in order to form and register your IBC in Belize. Don't allow that to prevent you from moving forward. The data that you provide is straightforward and won't take a lot of time to provide on the application or as an attached document.

What About Financial Data?
Do expect to supply some financial data whether you form and register your IBC in Panama or in Belize. Keep in mind there are minimums you will need to meet in some cases. This is especially true if you plan on offering products or services within either country.

Your best bet is to check with local officials to determine what sort of financial data is required, and if any income or revenue minimums apply in your case. Along with governmental officials, you will find that agents who help international business owners form and register operations in either country will also be up to date on what financial data is required.

On the issue of agents, it's good to remember that it is possible to form and register a company without utilizing an agent. Even so, the process will be more cumbersome and there's a greater chance of overlooking something that leads to a rejection. Agents will understand how to ensure you have proper and legal compliance in terms of establishing the necessary physical presence in terms of an office, phone services, or other essentials. They also know the process well enough to ensure that every response on the application meets current standards.


How Long Will The Process Take?

Much of the process focuses on gathering the information needed to complete the applications and collect the documents that need to accompany the application. Today, it's often possible to submit copies of everything electronically and follow up with hard copies through the post. This is true for both Belize and Panama.

Belize in particular seeks to review applications and confirm the data on supporting documents as quickly as possible. Assuming you engaged an agent, who prepared everything correctly, there's a good chance of being approved in as little as 24 hours. With both countries, the goal is often to review and render a decision within a matter of days.
116: How To Move To Panama Or Use It As Your Plan-B Residency – Mikkel Thorup

When Can I Establish My IBC Corporate Bank And Investing Accounts? 
With both Panama and Belize, it's important to wait until you have formal approval of the application from the right governmental authorities. At that point, your agent can also help you with establishing and investment accounts. Many of the same supporting documents that you remitted for the registration will also be required by any banking institution offering services within the country.

Experience the Insider community that takes your international lifestyle to the next level. Download your FREE guide
"18 Steps to Implementing Your Plan B" instantly!
Understanding Legislative Changes In Belize And How They Impact IBCs 
Some banks will allow you to remit the documents electronically and use them for a preliminary review. If everything is in order, you're provided with an address to mail a set of original documents. Once they are received, it's possible to set up your accounts, arrange the minimum funds transfers to each account, and set up you online access to those accounts.

The bottom line is that establishing an IBC in Belize or Panama is one of the simplest processes that you will ever experience. It's up to you to review the laws and regulations that relate to IBC formation and operation in both nations, determine which environment would work best in your case, and then proceed. 
Once everything is in place, you can begin utilizing the operation for any activity that is recognized as being within the scope of your business entity and also happens to be legal under the current laws of the land.
Are you ready to open an offshore bank account? Start today, don't wait! Contact our office HERE and we can start the process immediately!
Conclusion
I hope you enjoyed this article about Panama Vs Belize – International Business Company Formation. Here are a few more articles I know you'll love on Belize and Panama and going offshore.
The Ultimate Guide To Going Offshore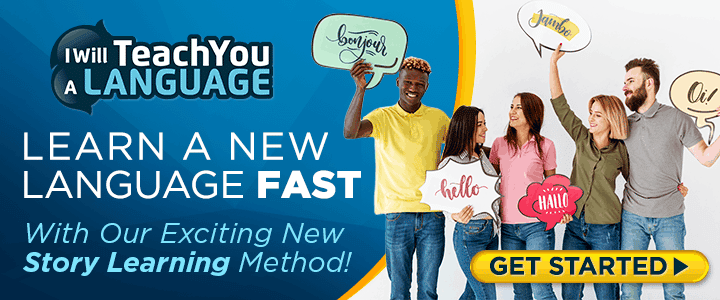 Five Primary Examples Of Offshore Asset Protection Benefits In Belize
A few weeks back I was honored to be featured on The Banker. Here is my article, I hope you enjoy!  Latin and Caribbean banks work to relieve pain of de-risking.
About The Author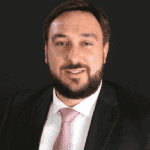 Luigi Wewege is the President of Caye International Bank, headquartered in Belize, Central America. Outside of the bank, he serves as an Instructor at the FinTech School in California, which provides online training courses on the latest technological and innovation developments within the Financial Services industry. Luigi is also the published author of The Digital Banking Revolution, now in its third edition.

Like Our Articles?
Then make sure to check out our Bookstore... we have titles packed full of premium offshore intel. Instant Download - Print off for your private library before the government demands we take these down!