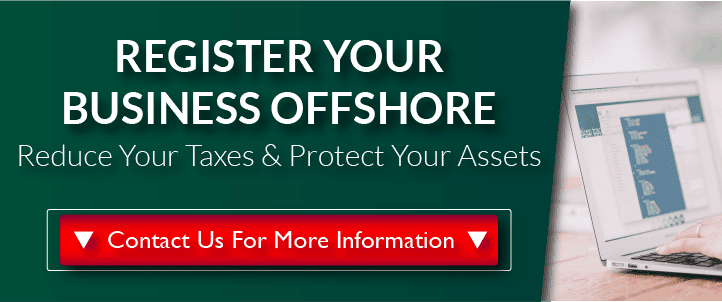 Offshore Incorporation and Company Formation
Escape Artist offers Offshore Incorporation and Offshore Company Formation in most jurisdictions around the world. We will walk you through the entire process and explain all documents that must be collected to facilitate a timely and stressfree experience, our lawyers can even advise you on the best jurisdiction based on your exact need for a fee.
There are many benefits from establishing an offshore corporation as part of your plan for savings, retirement funds, investments, and of course business and commerce. Here are some examples to keep in mind:
Protect your assets from changes in the political climate. Having your assets held by a corporation in a stable nation means they are not subject to shifts in the political arena that ultimately undermine the domestic economy. Many people have experienced losses due to recessions and other unfortunate economic conditions. If your assets are held within an offshore company, they are likely to be protected to a greater degree than your domestic assets.
You can utilize the corporation to buy and hold real estate. This is a great approach if you eventually plan on retiring to the nation where the real estate is found. In the interim, you can rent out the property and generate income. There's still the need to pay for maintenance and property improvements. You'll also need to pay local taxes associated with ownership. All of this can be done through the corporation.
Assets held in the corporation are typically protected from most types of legal action taken against you. This would mean if you are sued and the outcome is not in your favour, the assets that are in the possession of the corporation cannot be seized to settle the judgment. Even if every penny in your domestic accounts are seized and every other tangible asset is used to settle that judgment, the assets in the offshore corporation remain intact.
The corporation can hold assets that you want to grow as part of your retirement plans. Investments, as well as term deposits and lifestyle accounts, can be established in the company name. You can also establish Trusts in this manner. Doing so allows you to take advantage of investment opportunities that offer the potential for greater returns. As a means of generating wealth for later years, this approach is difficult to beat.
Don't overlook the benefits of accessing funds that you can use while travelling abroad. A debit or credit card account held through the corporation can help you pay expenses with greater ease. You may even enjoy a more favourable rate of exchange by using that card rather than one of your domestic cards. Along with paying general expenses, this approach may allow you to settle any medical costs with greater ease.
Don't Hold Back!
Contact US About Offshore Incorporation and Company Formation Today!