Our expert senior associates develop and implement asset protection solutions around the globe.  Our experts look forward to discussing all options you have to make the right decision for your specific needs!  Contact us today to arrange for a consultation.
Offshore asset protection trusts offer a way to place your assets beyond the reach of creditors. However, these trusts must be carefully established and managed to avoid difficulties with the Internal Revenue Service. Effective asset protection requires a comprehensive approach.


Generally offshore trusts are similar in nature and effect to their onshore counterparts. When you look at Offshore vs. Domestic trusts to shield yourself from lawsuits, offshore wins hands down.
That is because your friendly neighborhood judge has the right to issue court orders to domestic trustees. The law does not grant that privilege to members of the local judiciary for offshore trusts. That is, the laws do not obligate the trustee in the foreign jurisdiction to comply.
What is an Offshore Asset Protection Trust?
As the name indicates, an offshore asset protection trust is a trust located in an offshore country and designed for asset protection. Specifically, the purpose of setting up an offshore trust is to transfer assets into the trust and hold them for your own benefit. Once the assets are placed in the trust, they are under the management of a foreign trustee who has no affiliation with the U.S.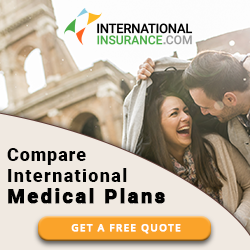 Different Types of Offshore Trusts
When it comes to the incorporation of trust, one has the flexibility to choose from the different types which involve:
A Revocable Offshore Trust is a trust which can be liquidated or altered by the settlor according to the terms, that are set out in the Trust Deed.
In an Irrevocable Offshore Trust may not be changed or liquidated by the settlor.
A Discretionary Offshore Trust enables the trustee to decide on the distribution of profits for different classes of beneficiaries.
In a Fixed Trust, the distribution of income to the beneficiaries is fixed and can not be changed by trustee.
A Hybrid Trust includes elements of discretionary and fixed trust.

The Benefits of Offshore Asset Protection Trusts
Confidentiality and anonymity: Despite the fact that an offshore trust is officially registered in the government, the parties of the trust, assets, and the conditions of the trust are not recorded in the register.
Tax-exempt status: Assets that are transferred to an offshore trust (in a tax-exempt offshore zone) are not taxed either when transferred to the trust, or when transferred or redistributed to the beneficiaries.
The ability to transfer assets in a short time and without high costs: The transfer of property inherited through an offshore trust does not require the approval of a judge or the high cost of a lawyer.
Asset protection: The Trust protects assets from forced transfer by inheritance, from seizure in divorce and bankruptcy.
Accumulation of capital: The trust can own commercial enterprises, open bank accounts, participate in international investment projects, and its revenues will accumulate in one of the tax-free offshore zones.
Reliability: The capital will be safe from a financially, politically and economically unstable world.
Versatility: In the trust, you can transfer any assets – cash, real estate, business, stocks, intellectual property rights, etc.

Asset Protection
An offshore trust can be created in any foreign jurisdiction, but there are certain countries that are preferred due to their favorable laws and regulations. These countries including Switzerland, the U.S. Virgin Islands, the Bahamas, and the Cook Islands. In these jurisdictions, U.S. judgments are not recognized, and the trust assets are typically beyond the reach of creditors. Notably, the Cook Islands have become an increasingly popular jurisdiction for offshore asset protection due to the jurisdiction's favorable asset protection statute and well-established trust companies.
Or you might prefer the banks, investment advisors and trustees available in Belize to those of the Cook Islands. Belize has achieved notoriety because it has taken the strongest legislative measures to protect the interests of a trust beneficiary over those of the settler's judgment creditor.
The point being that there is no "one size fits all" offshore trust solution. These are all custom designed and drafted trusts tailored to your situation. The offshore trust industry is all about specialized trusts for high-net-worth individuals, which is the opposite of the high-volume offshore incorporation mill model.
Offshore trusts can be a helpful, legitimate tool for some individuals who would greatly benefit from the tax policies of a different country. They are also a powerful instrument for retirement and estate planning that can bless yourself and the generations that follow you.
It's always helpful to consult an expert to figure out how to best structure your Trust. If you want professional help with an Offshore Asset Protection Trust, please contact our team to find a solution that will best meet your needs.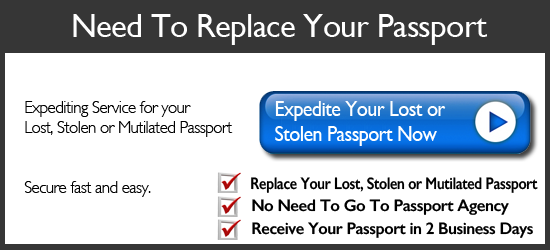 FREE GUIDE! Get Essential Information on Protecting Your Assets
18 STEPS TO IMPLEMENTING YOUR PLAN B
If you liked this article, here are several more you might find of interest:

Like Our Articles?
Then make sure to check out our Bookstore... we have titles packed full of premium offshore intel. Instant Download - Print off for your private library before the government demands we take these down!