Establishing an international company is an effective legal way of protecting your hard-earned income against lawsuits, benefiting from international tax cuts, and providing more opportunities for your business to progress internationally.  Setting up a strong asset protection program is crucial.

A foreign incorporation strategy for the continuous traveller and how to incorporate international banks into your financial plan is an asset protection avenue to seriously consider.
International banking or setting up an international business is often misunderstood. An international plan is not necessarily done to avoid local taxes or keep money illegally from your government. It is about formulating your business strategies and affairs in a way to let you thrive from international laws created for everyone who wants to benefit from them per their business.
To protect international companies and investments, foreign investors opt for international banking. International bank accounts may help protect your assets from lawsuits, creditors and judgments, excessive taxes, and help with your business expansion.
Why Incorporating an International Bank Account in Your Financial Plan Benefits You
It's important to realize international banking is no different than your local bank. You can use online banking or acquire debit cards. There are international companies that will issue you a prepaid debit card. No matter what your citizenship is, obtaining international banking services is imperative to the growth of your international company. Here are some reasons why:
Asset Protection
Five percent of the world's population resides in the U.S., which includes 80 percent of the attorneys and 96 percent of the world's lawsuits. Every resident is equally exposed to the threat of a lawsuit. The U.S. is the most litigious country in the world. 
Whatever your profession is, there is always a risk of getting sued. Setting up an international bank account provides safety to your assets and can be the only way to keep your business and finances protected against all possible legal turmoil.
And let's remember what happened to the Canadian truckers' "Freedom Convoy" and those who donated to their cause. Deputy Prime Minister Chrystia Freeland said banks were obligated to flag, freeze, or suspend accounts financing the "illegal blockades." Trudeau's administration then authorized banks to freeze or suspend accounts suspected of being involved in illegal activity without a court order.
Diversified Currency Holdings
International banks allow you to hold various currencies leading to diversified investments, higher returns, and lower risks. Diversification in currency holding is crucial to the safety and stability of your investment portfolio in the long run. Few local banks allow you to hold diverse currencies.
FREE GUIDE! Get Essential Information on Protecting Your Assets
18 STEPS TO IMPLEMENTING YOUR PLAN B
You can reap benefits from the fluctuations in monetary policies and the value of the currency if you are holding assets internationally. After 9/11, many locals opened Canadian bank accounts and earned 30 percent profit by converting their U.S. dollars into Canadian dollars.
Diversified Flow of Income
Remember the recession in 2008? At that time, Asia's economy was experiencing a boom. Limiting yourself to domestic bank accounts can be an obstruction for your business to profit from growing economies when your economy is facing a dip. You can even consider opening multiple international bank accounts to reap the benefits of various international laws.
For example, in Switzerland, banks also perform the functions of investment management firms that guide you through your financial planning while suggesting portfolios for your business growth and financial safety. Many state laws cap the number of trades and transactions per day. This limit can be avoided if you have international bank accounts.
Higher Interests on Deposits
If you are a resident in the United States, your local bank may only offer you an interest rate of 1 percent to 2 percent annually for your deposits in a savings account. You might be satisfied with your local rates, but examining other international banks will make you realize how you can earn a higher interest on your deposits.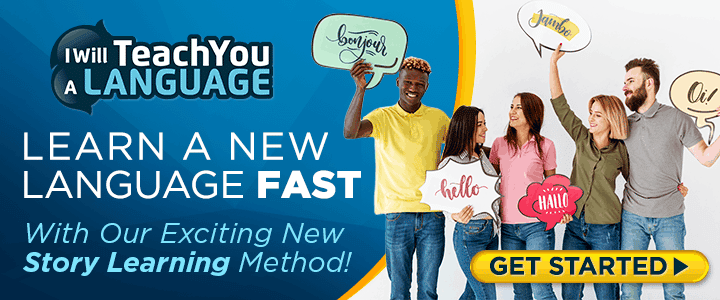 Flexibility in Moving Funds
Having an international bank account allows you to easily move your funds. Domestic banks can make it difficult to access your money by limiting the funds on hand for large cash withdrawals. This type of asset protection, as well as policies, can be lethal in various situations. 
Setting up an International Bank Account
If you are having trouble getting a hold of an international bank account, an experienced professional can save you the hardship.
Due Diligence
Here are a few things not to overlook while you plan to open an international bank account. These requirements are called "Due Diligence" in banking language, where the bank typically tries to get to know its customers. Following are a few examples of things required while banks perform Due Diligence:
Application forms with your signatures

Copy of a valid passport or your driver's license

Your banking references

Legal documents

Proof of address
You may find opening an international account quite different than opening one in a domestic bank. If you cannot show up at the bank, you'll be required to send in extra documentation to verify your identification—this is for your security and ease. You'll be able to readily access your money in your international account if your bank knows it's truly you.
Account Activation
Once all your documentation and KYC (Know Your Customer) requirements are fulfilled and processed by the bank, you will be sent a confirmation via email. You will then be required to wire transfer an initial deposit to activate your international bank account. Expect some expenses with the process like an opening fee, banking cards, courier expenses for the documents and others. These expenses may vary from one international bank to another.
Your international bank account will be activated upon receiving your initial deposit. Next, you'll be sent online access to set up your user account. Some international bank account providers may send you a digital signature device and other tools to access your account balance and perform quick transactions safely.
For your peace of mind, consider setting up an international bank account to protect your assets. The recent actions by the Canadian government made the decision easy for me.
If you want to know more about setting up an international bank account in Belize then check out Caye International Bank. I work closely with them and have had great customer service with the members of their team.
Do you want more strategies for asset protection? Contact our partners by clicking here.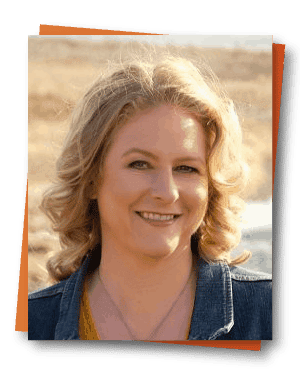 Charlotte Tweed is an adventurous soul with a goal to take you on a journey where you don't just visit—you live it. Graduating with a Travel and Tourism Honours diploma, Charlotte began her expat journey on June 15, 2021. After travelling through multiple countries, Charlotte now calls Mexico home. Reading, writing, and researching the best expat destinations in the world are how she fills her days. As a published author, her mission is to transform your life with expat travel—one destination, one adventure, one story at a time.


Like Our Articles?
Then make sure to check out our Bookstore... we have titles packed full of premium offshore intel. Instant Download - Print off for your private library before the government demands we take these down!