Morocco.
Morocco is rising quickly as a top tourist destination worldwide and an even better place to live abroad in. Its political stability and safety set it apart from many of its neighbours, and yet it still offers a more-than-reasonable cost of living.
History
Morocco's rich history spans back even before prehistoric times. It can be traced back to the times of the Berber kingdoms, whose cities have been somewhat preserved all this time. While archaeological evidence suggests that the land was inhabited by hominids 400,000 years ago, actual recorded history begins with the Phoenician culture.
The territory was ruled by Berber monarchs until 40 AD before it was annexed to the Roman Empire. In the 6th century, it was taken by the Byzantine Empire. After the Byzantine Empire dissolved, the area was overrun with different tribes and taken by different dynasties all the way until the current ruling dynasty of Morocco took it in 1667. In 1912, Morocco was divided into French and Spanish protectorates, and after 44 years, Morocco gained back most of these territories.
Culture
As a result of this history, Morocco's culture is mostly Berber and Arab. Most of the population (99 percent) identifies with the Sunni Muslim religion, but other religions are widely respected. The culture is conservative for this reason, but the people are known for being open and welcoming to those of different ways of life. You'll notice that the people of Morocco tend to dress conservatively, and although outsiders are not expected to follow Moroccan norms, making an effort shows the respect that will be appreciated.
Morocco has a strong art culture that will surely impress those travelling abroad there. You can find historical artwork in the museums that date back to some of the older civilizations that used to be located there. You will also notice that the people of Morocco use artwork in the form of carpets, clothing, jewelry, ceramics, sculpture, painting, and more in order to express themselves.
It can be easy to strike up a friendship with the locals, as hospitality is a large part of their culture as well. Accept invites to meals to truly get a feel for Moroccan life.
Residency
Those who wish to visit Morocco from many European and North American countries (among others) will not be required to get a visa. You can use your valid passport for a 90-day visit pretty much hassle-free. However, if you wish to live or work abroad in Morocco, you'll have to get a residency permit. When you apply for such a permit, you'll be able to choose from a few options based on what type of stay you'll be making. Will you be spending your retirement there? Will you be investing? Whatever your plans, you'll need this residency permit in order to stay.
Required items for permits can vary slightly depending on which city you've chosen as your new home. Whatever the case, you'll at least know to have the basics on you: a valid passport with a couple of blank pages, a couple of passport-style photos, and proof of financial status/income. Some cities may ask for two pictures, some may ask for three. The best way to make sure you are prepared is to bring plenty of everything so that you do not waste a trip. If you are applying for residency during your visit to Morocco, make sure and do so within the first 30 days of your stay. This way, you've given plenty of time for the process to take its course.
Cost of Living
The cost of living in Morocco is remarkably low, so your pension should stretch nicely here. The currency, the Moroccan dirham, exchanges at one MAD to $0.11 USD. That type of exchange rate can work out nicely for expats on a budget.
A three-bedroom apartment in a city center rents out at just under $700 per month. The same size apartment outside of the city center rents out for just under $400.
Dinner for two at a mid-level restaurant with three courses comes out to about $16. A meal at an inexpensive restaurant will only cost about $3.
Most grocery items cost under a dollar, so a week's worth of groceries can easily be purchased for under $20.
Items such as brand name clothing and tennis memberships will run a bit higher in comparison to other pricing in the country. This is simply because the demographic for these things are expats. Still, the prices run lower than what you'd expect to pay back home, and the low cost of everything else more than balances it out.
Landscape and Climate
Morocco's landscape is a mixture of desert, beaches, and mountain ranges, making for fantastic views, warm weather, and even some adventure. Temperatures are generally hot to mild, ranging from the desert to the mountains, but never cold. Some areas will have rainy seasons, which can be avoided if you choose to live closer to the dry desert.
Desert activities can include sightseeing (where some of the remnants of the old Berber communities have been preserved), dune boarding (which sounds like something we should all try at least once), and camel and ATV riding. You can even visit some of the villages that have sprung up around the oasis. Who says the desert can't be fun?
Experience the Insider community that takes your international lifestyle to the next level. Download your FREE guide
"18 Steps to Implementing Your Plan B" instantly!
The mountain ranges offer a different lifestyle, with waterfalls, rivers, and bike and hiking trails. You can ride horses or mules through the trails and visit the surrounding villages there as well. The more mild temperatures can be a bit more forgiving than those in the desert.
Then, there's the beach climate, settled on the banks of the Mediterranean Sea. The beaches are clean, the water is clear, and this is where you'll find many hotels and tourist destinations. Go swimming, fishing, or windsurfing here for a good time.
Most of the communities of expats living abroad in Morocco are found in the bigger cities, like Casablanca, Rabat, and Tangier. Customs in these areas will be a bit more relaxed than in more rural areas, so that's also something to keep in mind when choosing your new city.
I hope you enjoyed reading this article: Morocco. If you have any questions, please contact our office HERE.
I've included some great articles for you to read, enjoy!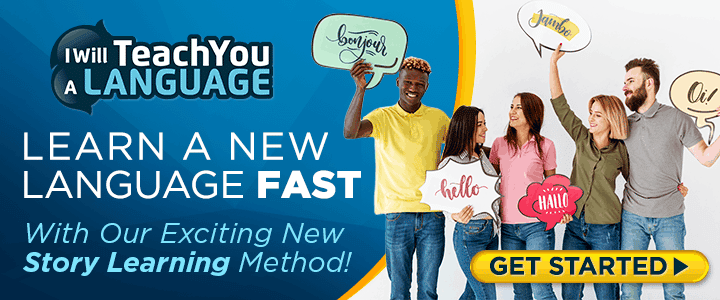 10 Tips for Getting the Most Out of Morocco

Like Our Articles?
Then make sure to check out our Bookstore... we have titles packed full of premium offshore intel. Instant Download - Print off for your private library before the government demands we take these down!